Royal Caribbean provides additional 2017-2018 deployment schedule
In:
Royal Caribbean has already released some of its 2017-2018 itineraries, but has provided an updated deployment schedule for some of the itineraries that are still not available yet.
The updated deployment schedule is as follows
Now open for booking

Caribbean, Europe and Alaska

Week of April 4, 2016

Seasonal Caribbean, Northeast and Exotics

Week of April 25, 2016
May 2016
Summer 2016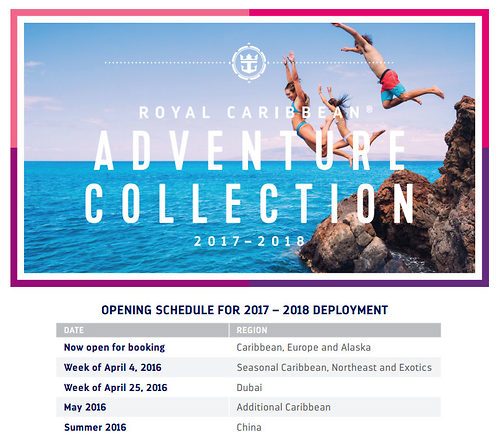 All itineraries and openings are subject to change without notice. Deployment schedules gives consumers an idea of when to expect particular cruise schedules to become available to start looking at future cruises.