In:
Royal Caribbean's Harmony of the Seas is preparing for her first set sea trials, which will take place over the course of three days.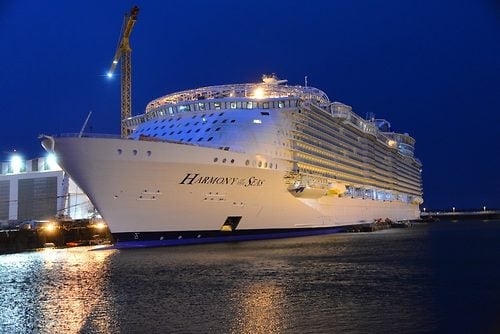 Harmony of the Seas will carry out her sea trials on Thursday, March 10th.  She will return to port on Sunday, March 13, 2016.
STX France indicated this first sea trial is devoted mainly to test her electric power plant and propulsion system, as well as maneuverability tests.
There are 500 people onboard Harmony of the Seas: crew members, STX test teams, suppliers and Royal Caribbean's customer monitoring team.
Delivery of Harmony of the Seas to Royal Caribbean is scheduled for May 12, with departure to Southampton, UK around May 15.
The next set of sea trials is scheduled to be held before the end of April.