In:
Royal Caribbean's Vision of the Seas skipped her scheduled stop at Labadee today because of concerns related to protests by locals in the area.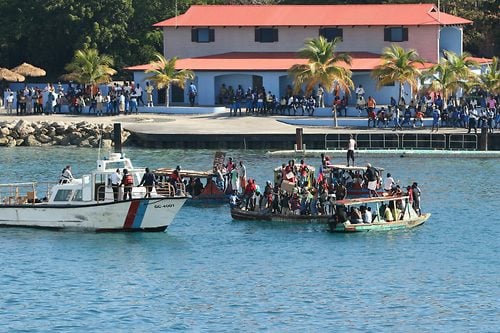 Photo by Michael C
Royal Caribbean confirmed that Vision of the Seas did not call on Labadee today.  Guests onboard Vision of the Seas have indicated the ship will head to San Juan earlier than expected.
For guests wondering what the future holds for upcoming scheduled stops in Labadee, Royal Caribbean is still planning on taking the situation in Labadee on a day by day basis.
Vision of the Seas marks the third time a Royal Caribbean ship has skipped a stop at Royal Caribbean's private destination since the protests began last week.
In a statement, Royal Caribbean commented further on the situation, "Royal Caribbean has not received any guarantees or assurances that there will not be any protests in the future. If a protest takes place while a ship is port, there would be a significant impact on our guests' ability to enjoy Labadee, or we may have to cancel the visit completely."