In:
Royal Caribbean's partnership with Johnny Rockets has lead to years of burgers, fries and shakes for guests to enjoy.
Johnny Rockets has become a cruising tradition for many Royal Caribbean fans, and we have some favorite aspects to share for your next visit!
5. It's free for breakfast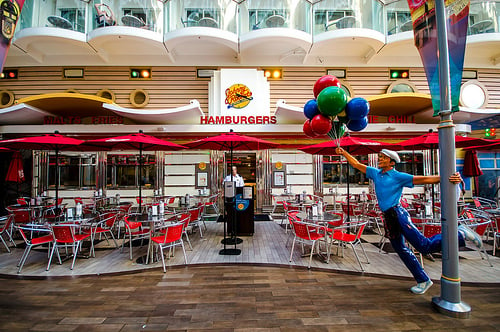 On Oasis class ships, Johnny Rockets is open for breakfast and it is free!
During breakfast, you will find classic American fare (just like the other meals), including pancakes, breakfast sandwiches, eggs, French toast and more.
Besides the price tag, Johnny Rockets is often a less crowded spot for breakfast, so if you need a break from breakfast in the Windjammer, head over to the Boardwalk and start your morning there.
4. The dancing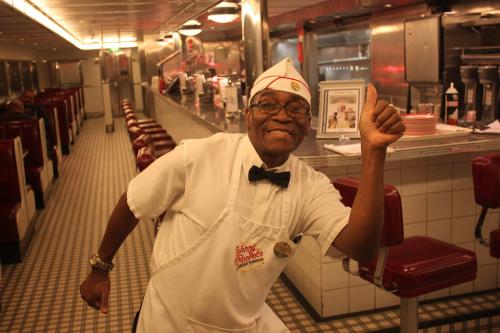 Part of Johnny Rockets' appeal is the schtick of being a 1950s diner, down to the wait staff.
Throughout your meal, the Johnny Rockets waiters and cooks will line up and start dancing to the music.  Heck, they might even invite you to join them.
This part of the meal is not just entertaining, it is also an endearing aspect of the experience and something you have to see at least once if dining there.
3. Dessert!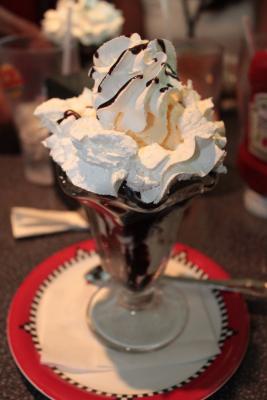 Everyone talks about the burgers, fries and other food available as part of your meal but do not overlook (or forget about) dessert!
Lesser appreciated, although no less tasty, Johnny Rockets' dessert options are really amazing.
The ice cream sundae and apple pie are really, really good and worth skipping a few onion rings to save room for.
2. Look for discounts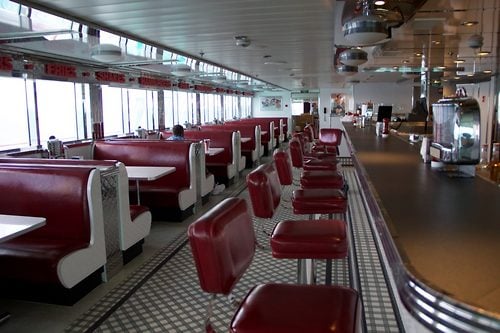 The cover charge to dine at Johnny Rockets wont break anyone's bank, but there are still ways to save a few dollars when dining there.
Royal Caribbean Crown and Anchor Society members will have discounts preloaded on their SeaPass card at the beginning of their cruise, including a discount for Johnny Rockets.
The exact discount will vary depending on your Crown and Anchor Society status, but in the past, we have seen discounts for buy one, get one milkshakes as well as complimentary cover charges.
1. The milkshakes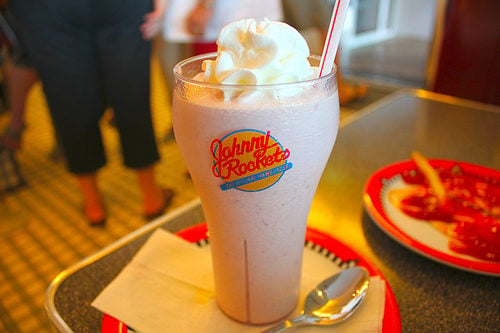 You can tell something is really good when everything else on the menu is included in the cover charge except for one thing.
The milkshakes at Johnny Rockets are made with hand-dipped premium ice cream and are as good as they sound.
Milkshakes come in three flavors: vanilla, chocolate or strawberry.
There is an additional cost to the milkshakes, but it might be one of the best, inexpensive splurges available on your Royal Caribbean cruise.