In:
Royal Caribbean's Anthem of the Seas has a lot to offer, including a number of staterooms.  Today, we will look at the Royal Family Suite stateroom and take you through the cabin to give you an idea of what to expect if you book this type of stateroom.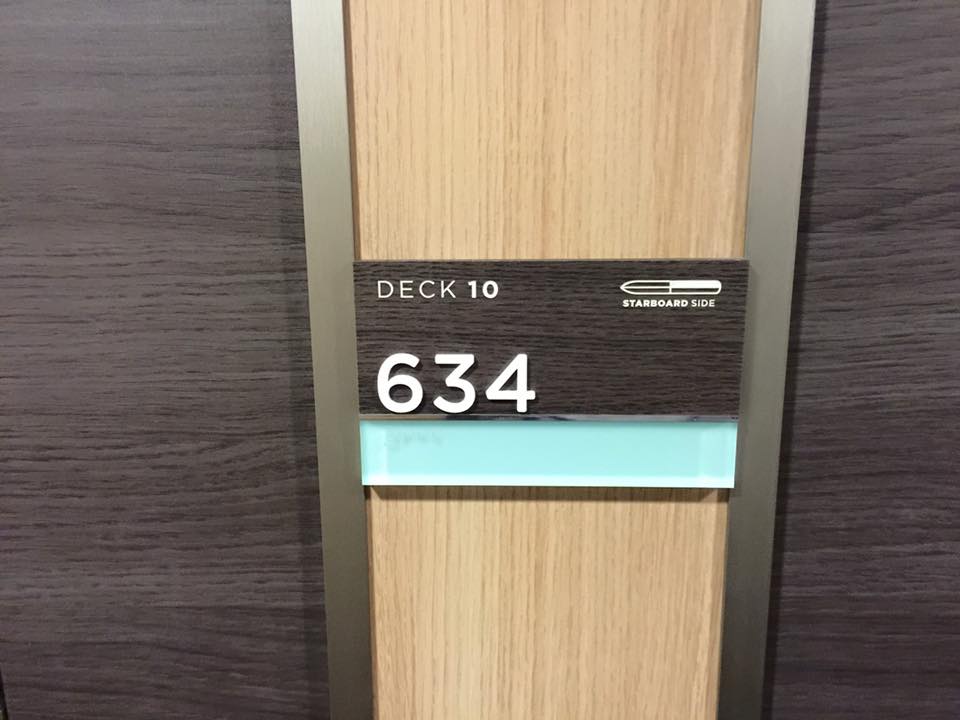 On Anthem  of the Seas, Dale Hicks shared photos of stateroom 10634, which is located on Deck 10. Entry to the room is by RFID scanner, which is above the door handle.
After immeditately walking in, there is a full sized closet.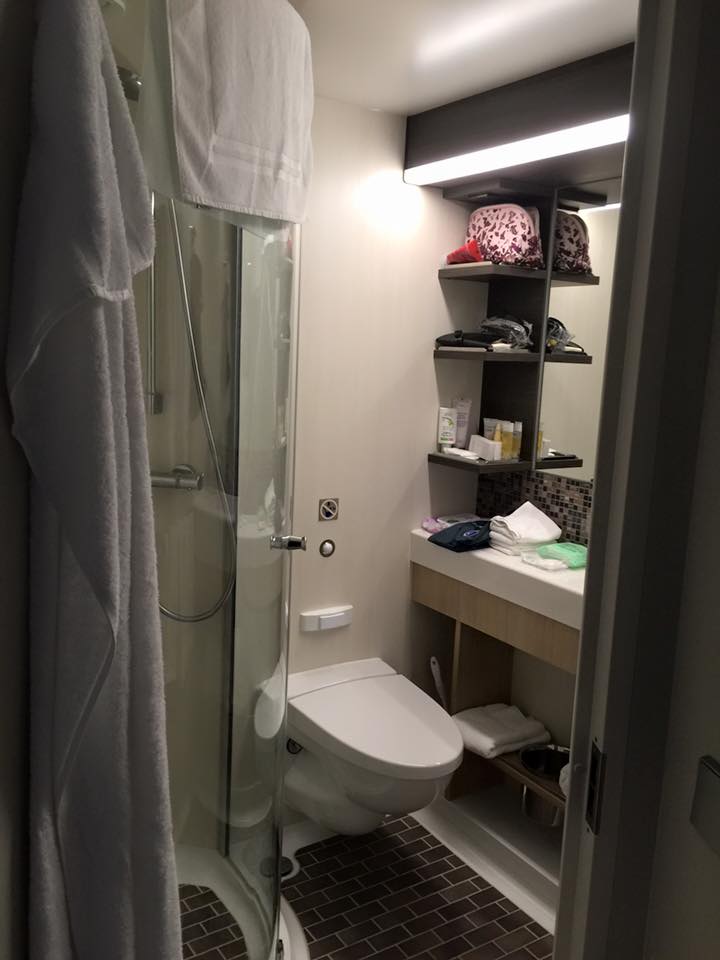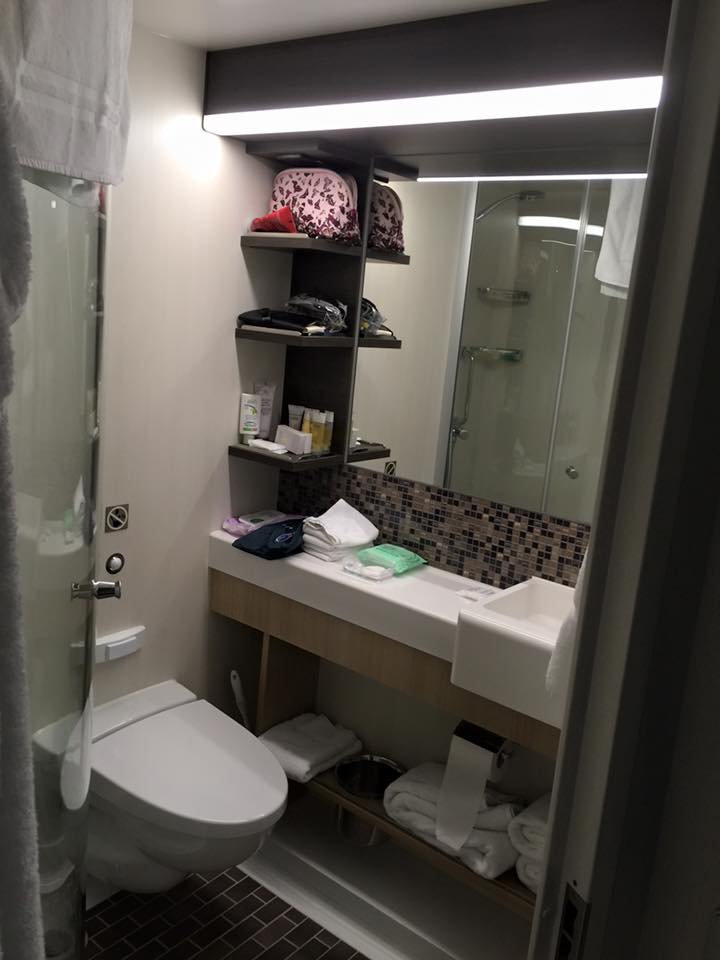 Opposite the closet is one of the bathrooms.  This bathroom is a lot like the bathroom you would find in many staterooms on Anthem of the Seas.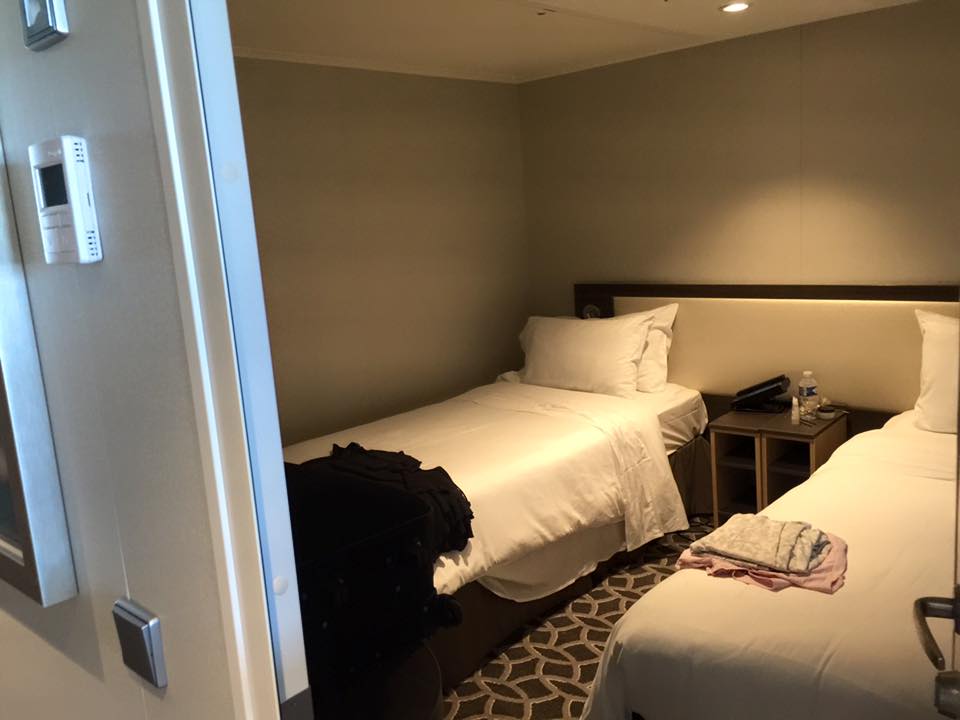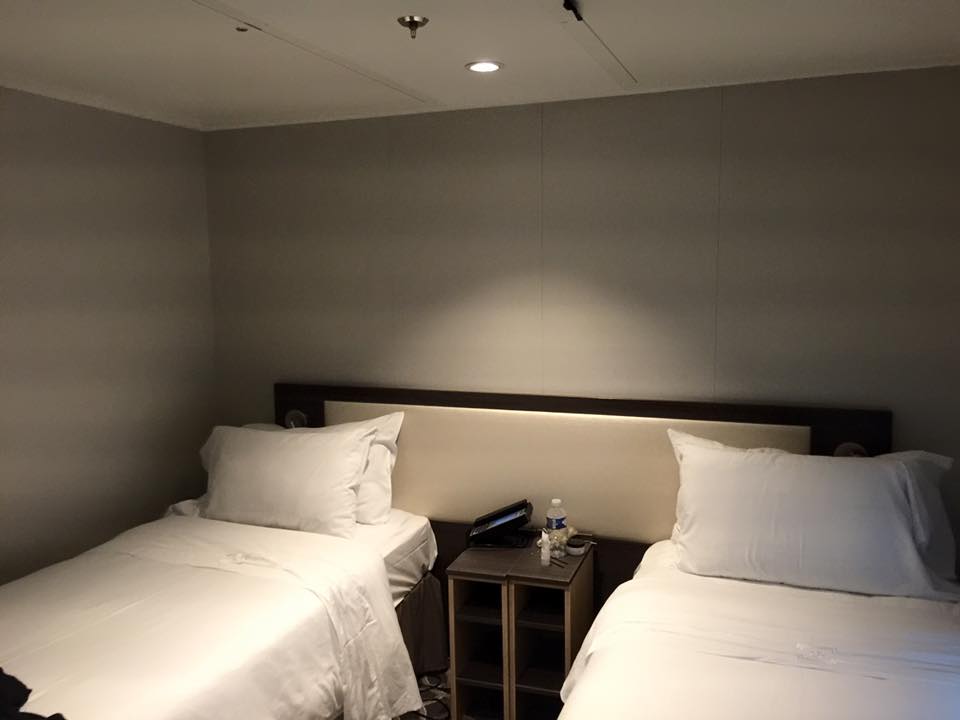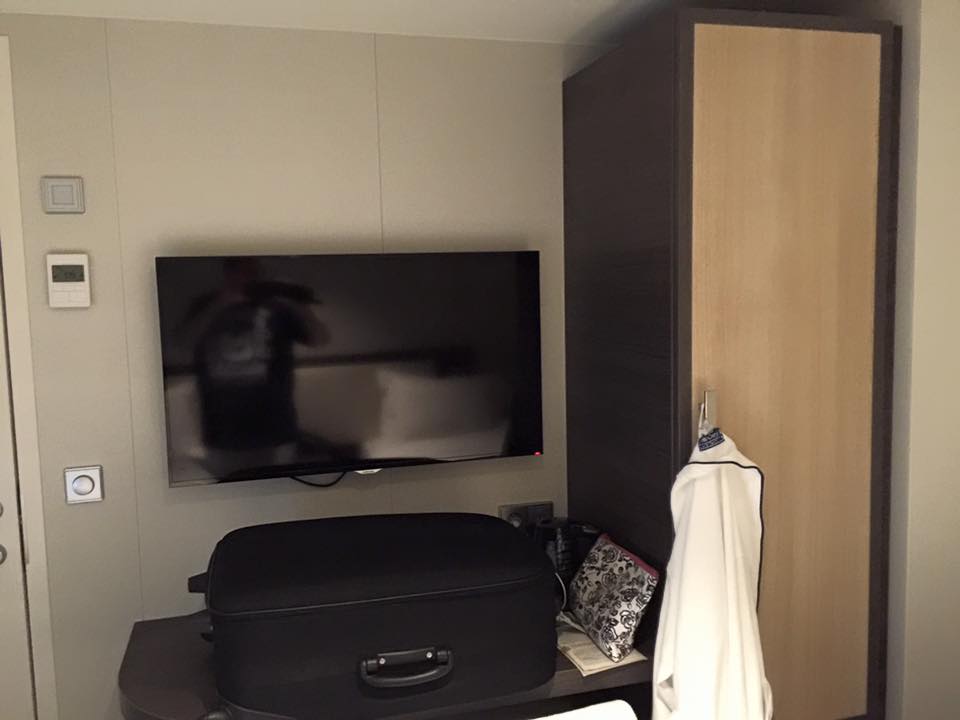 The first bedroom is a room with two double beds.  The bathroom shown in earlier photos is likely to be used most by these rooms.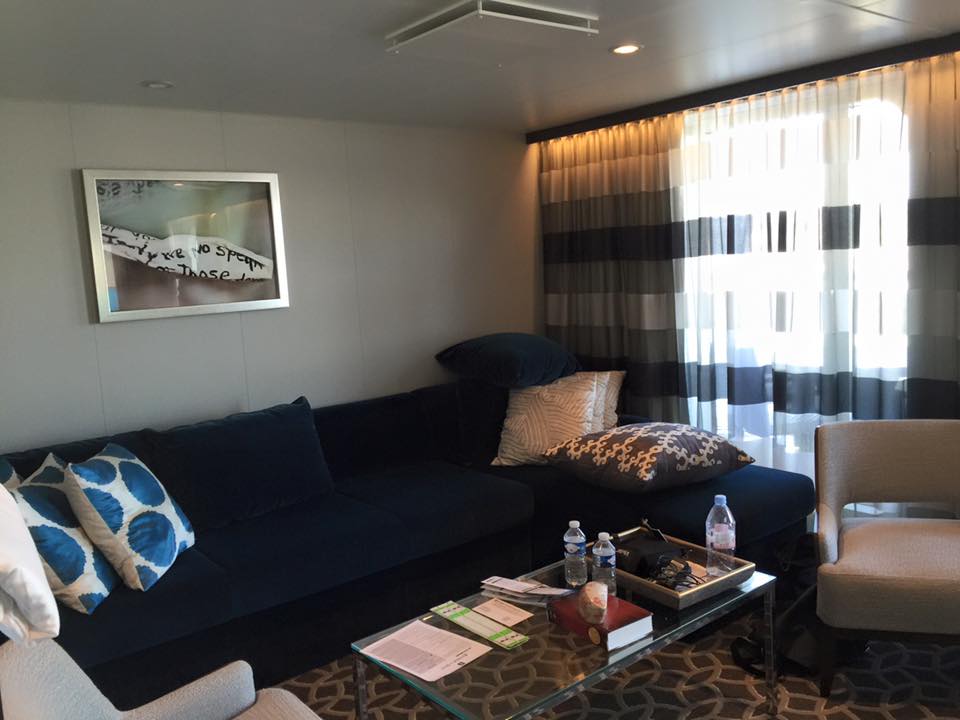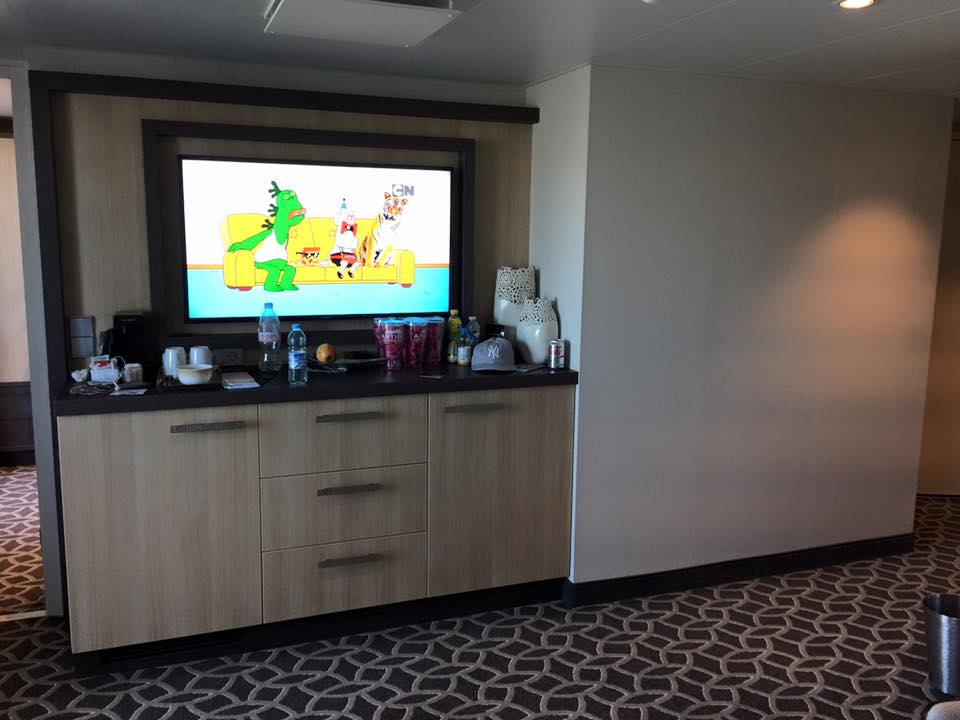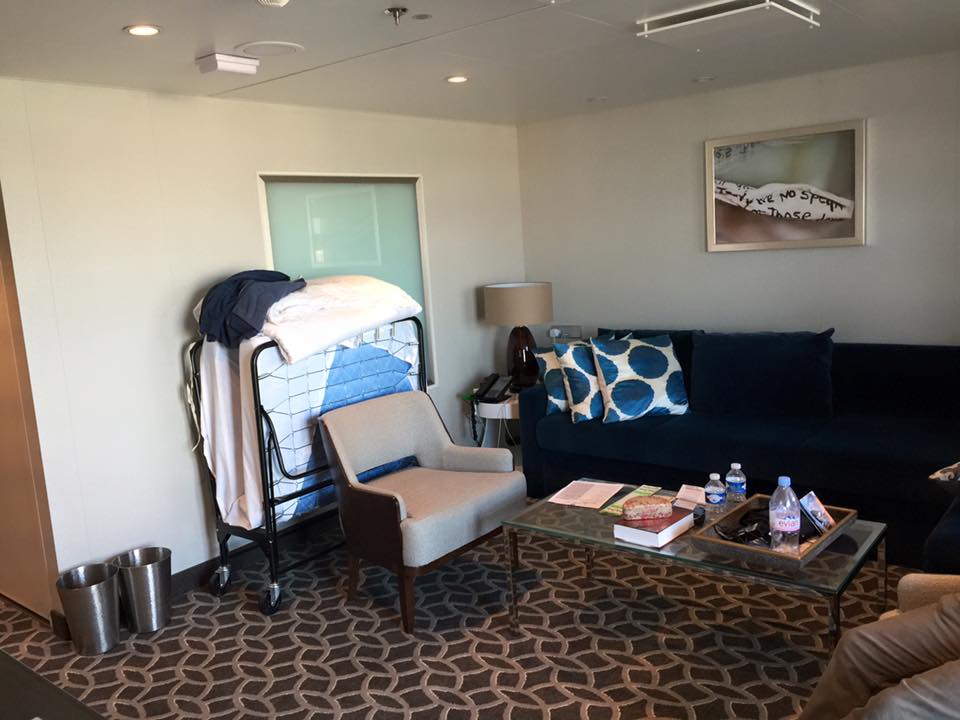 Here is a good look at the living room area of the suite.  The Royal Family Suite offers 543 square feet of living space.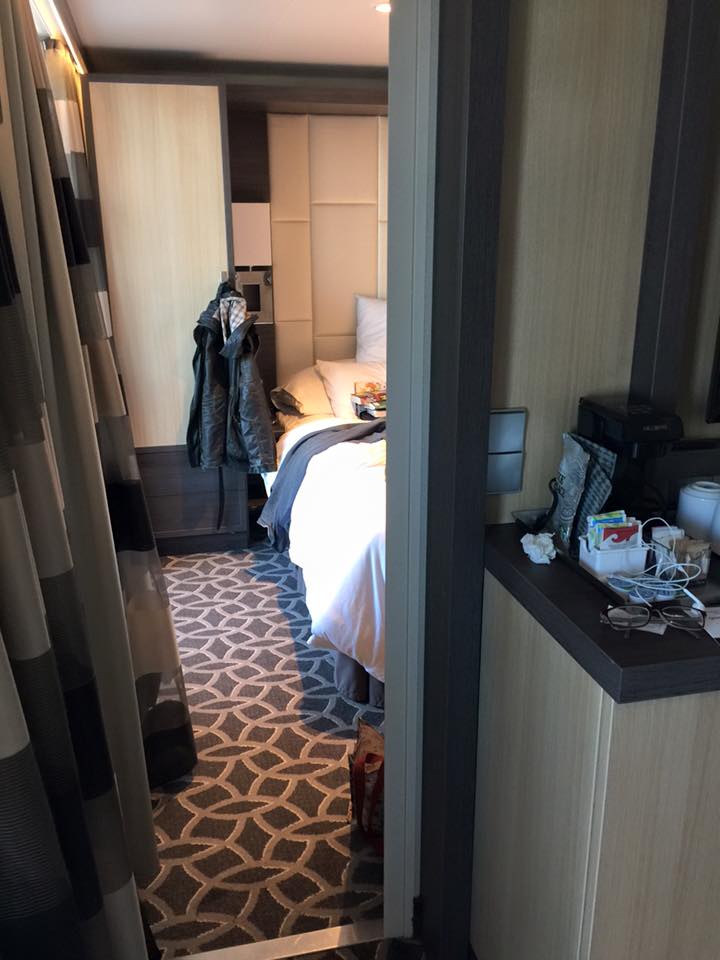 Let's head into the master bedroom.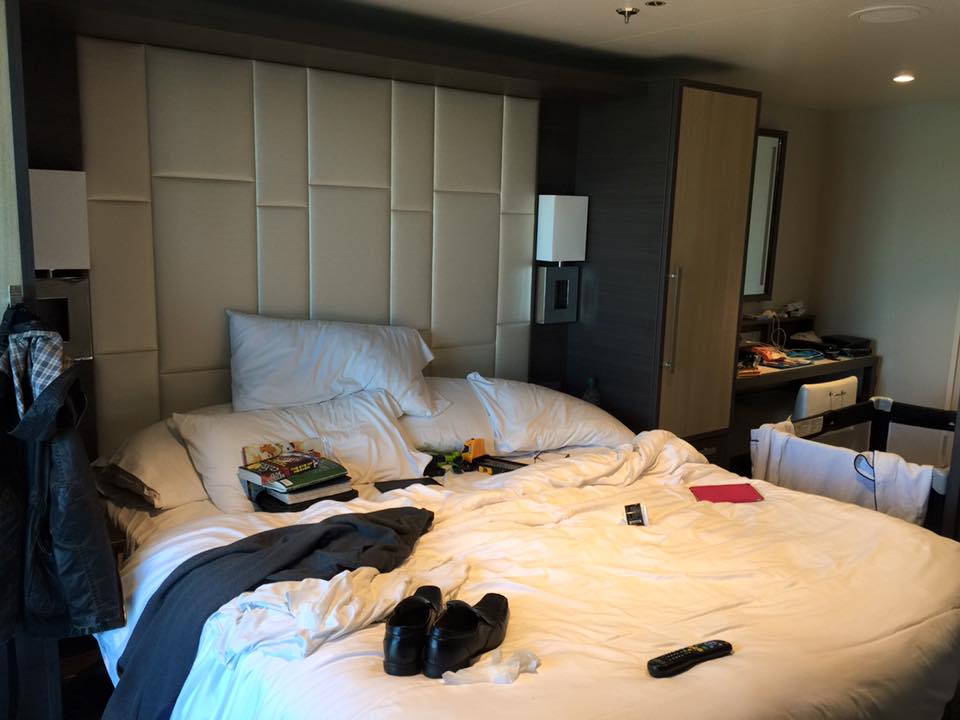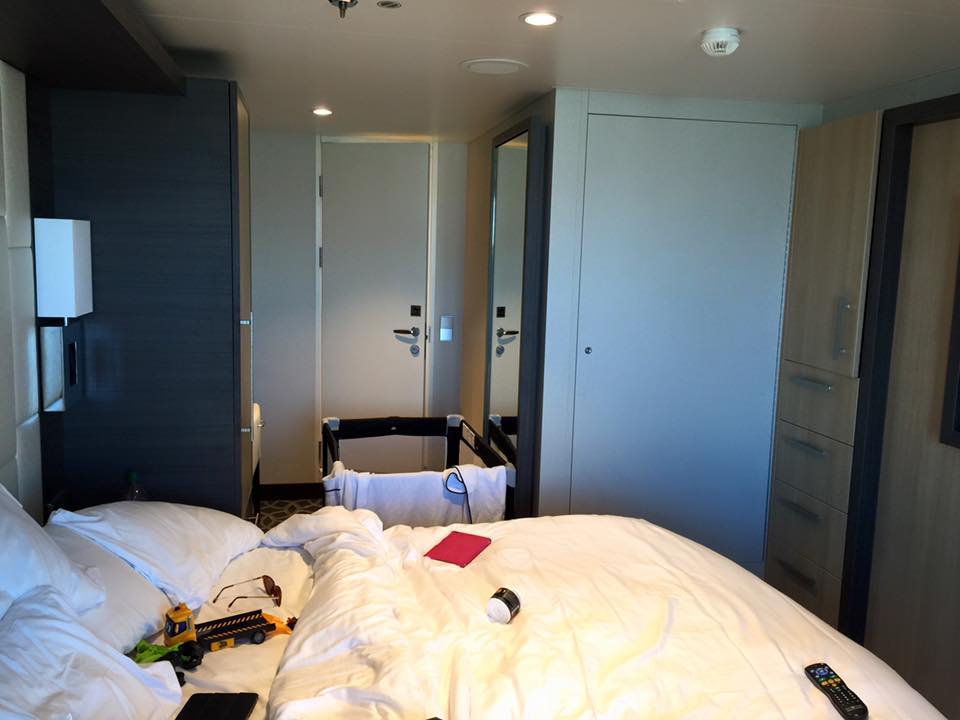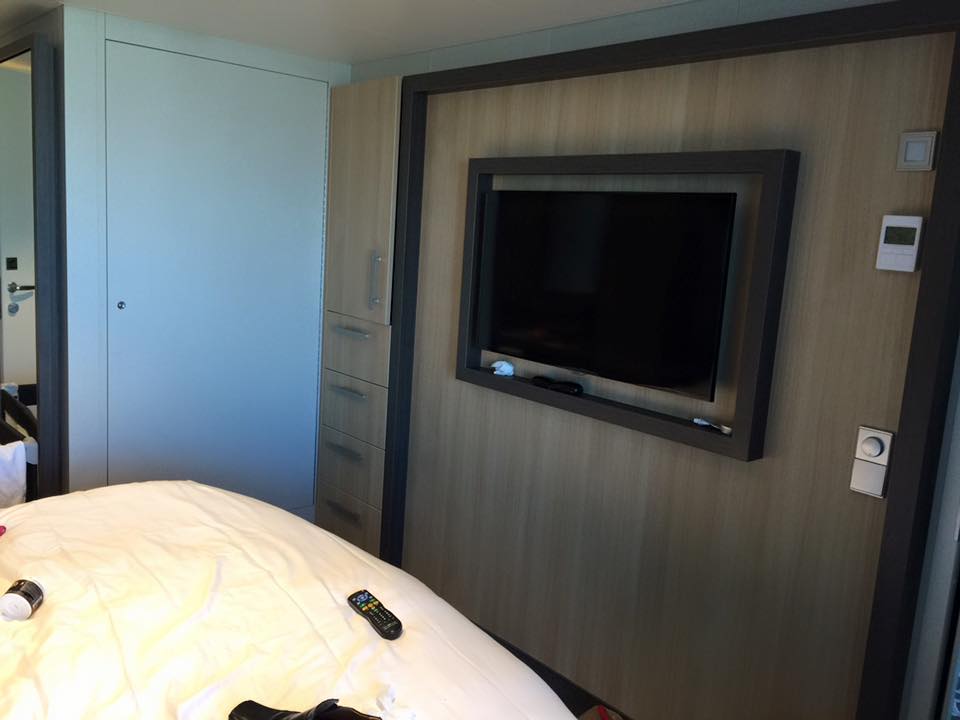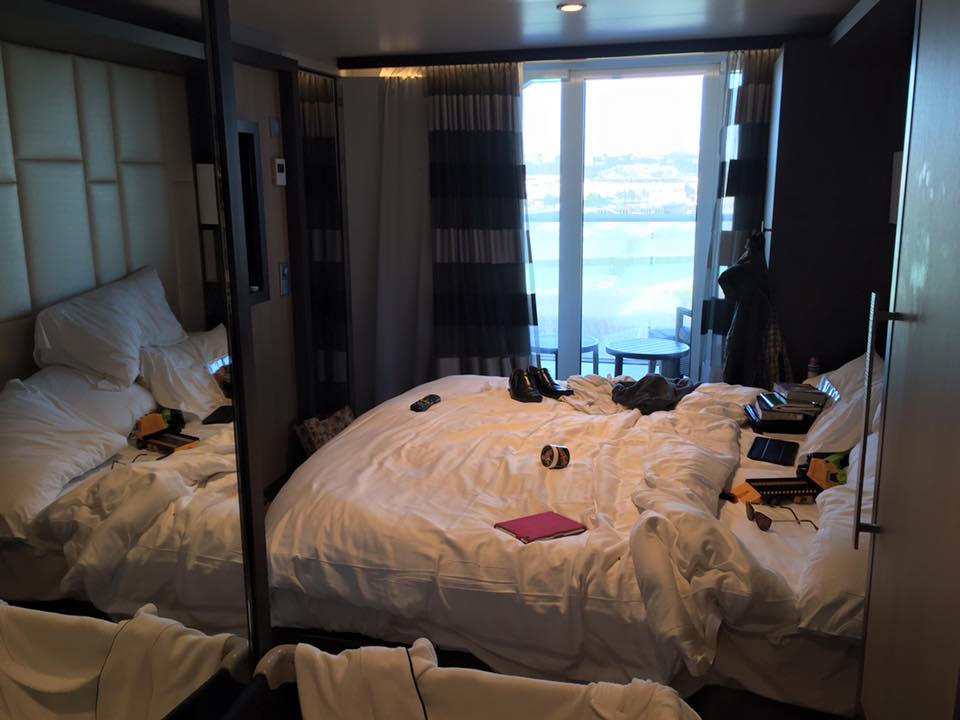 The master bedroom includes a king size bed and television.  Next up is the master bathroom.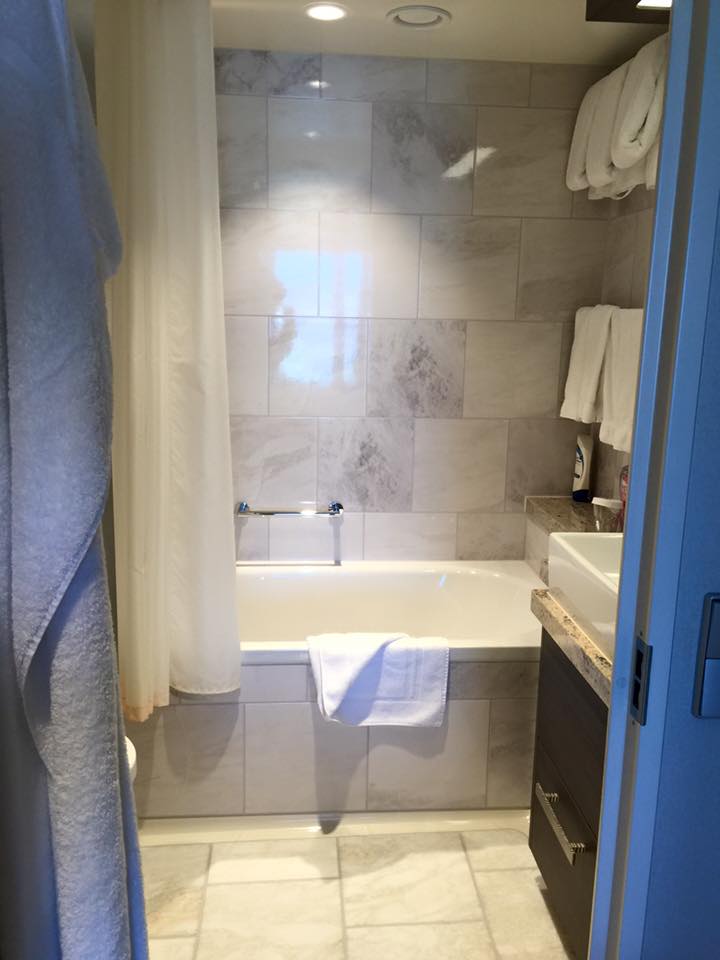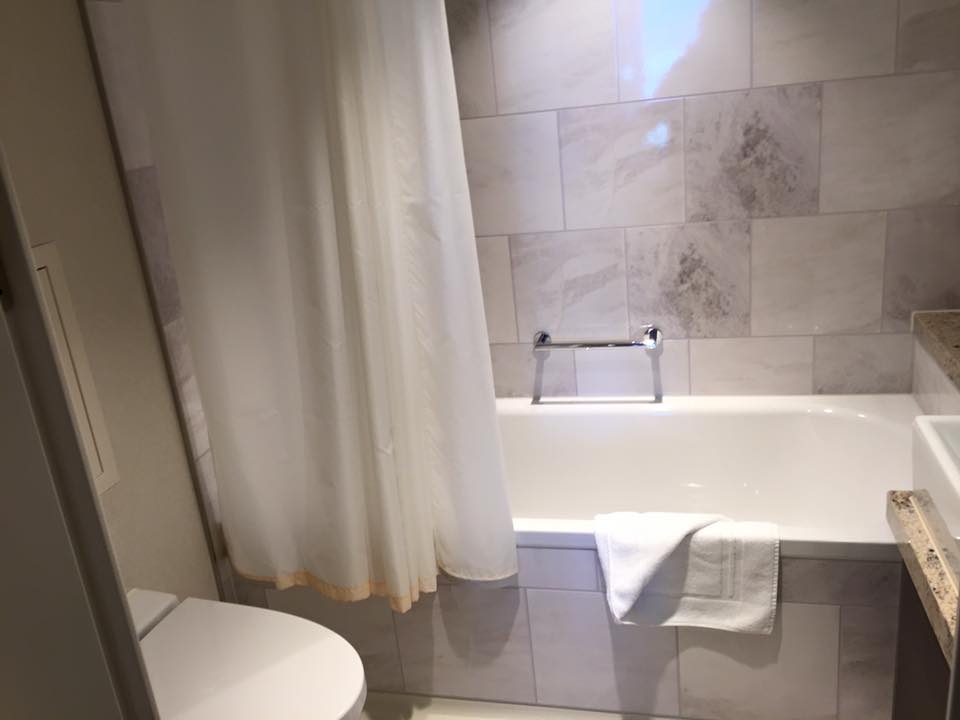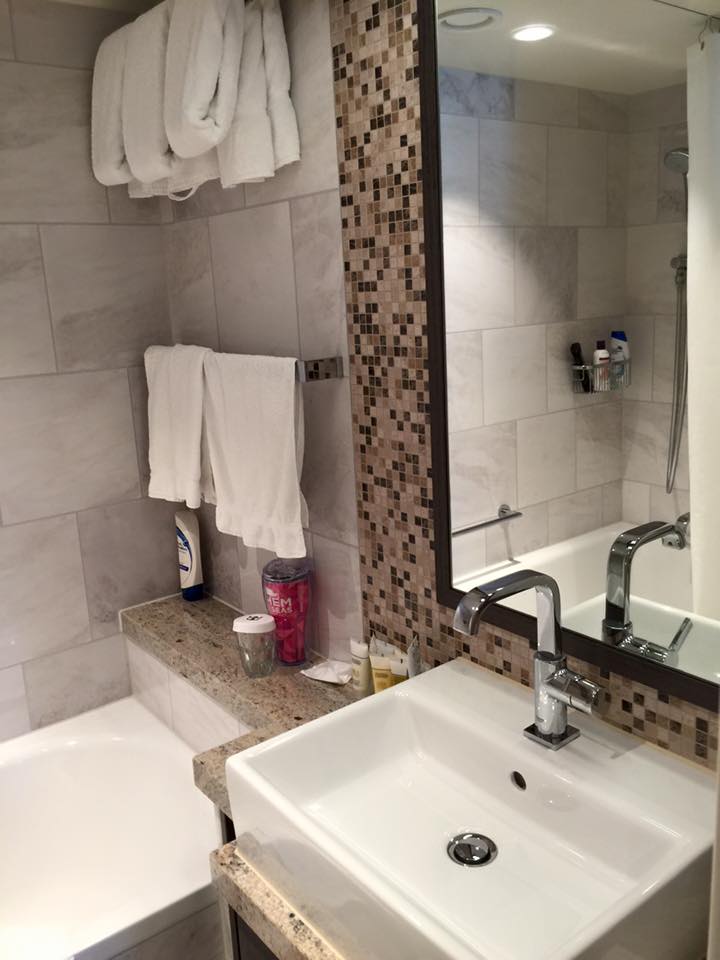 The master bathroom features a full size tub and more space than the other bathroom.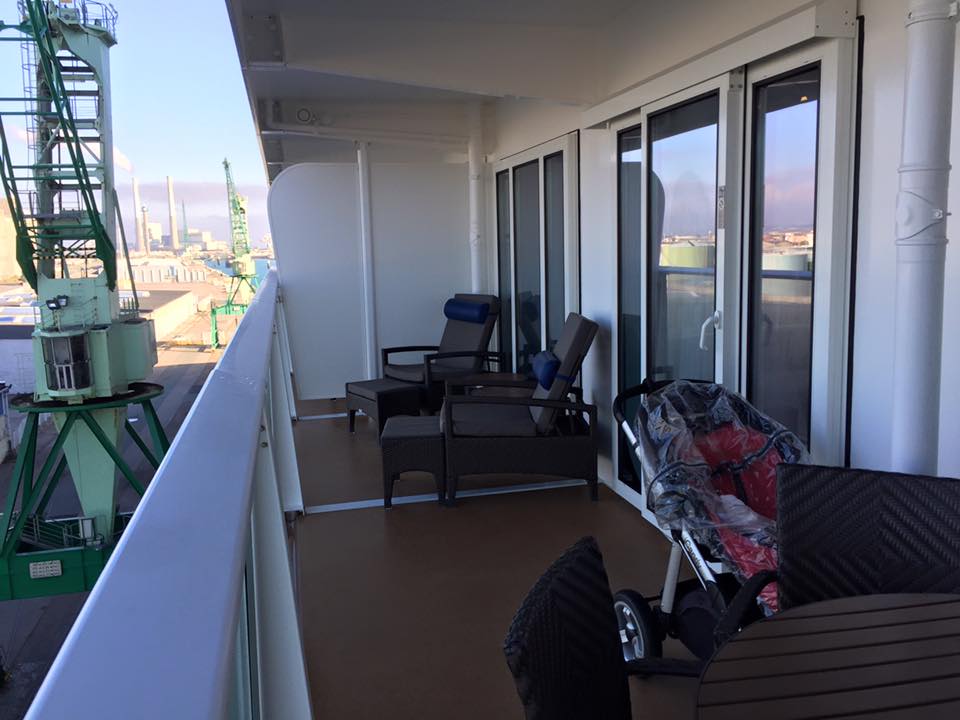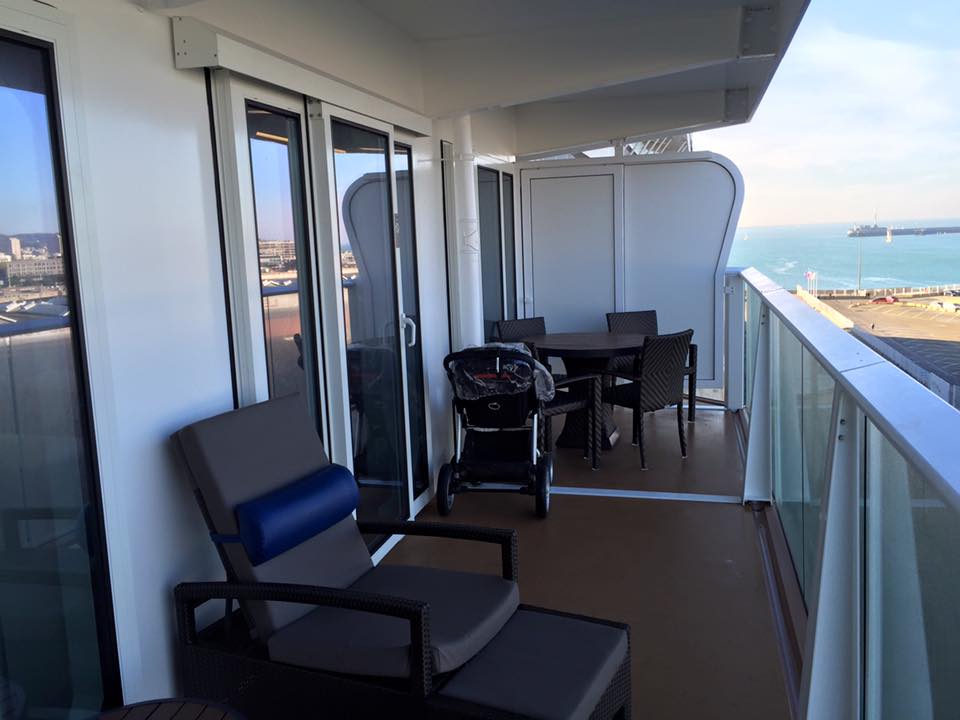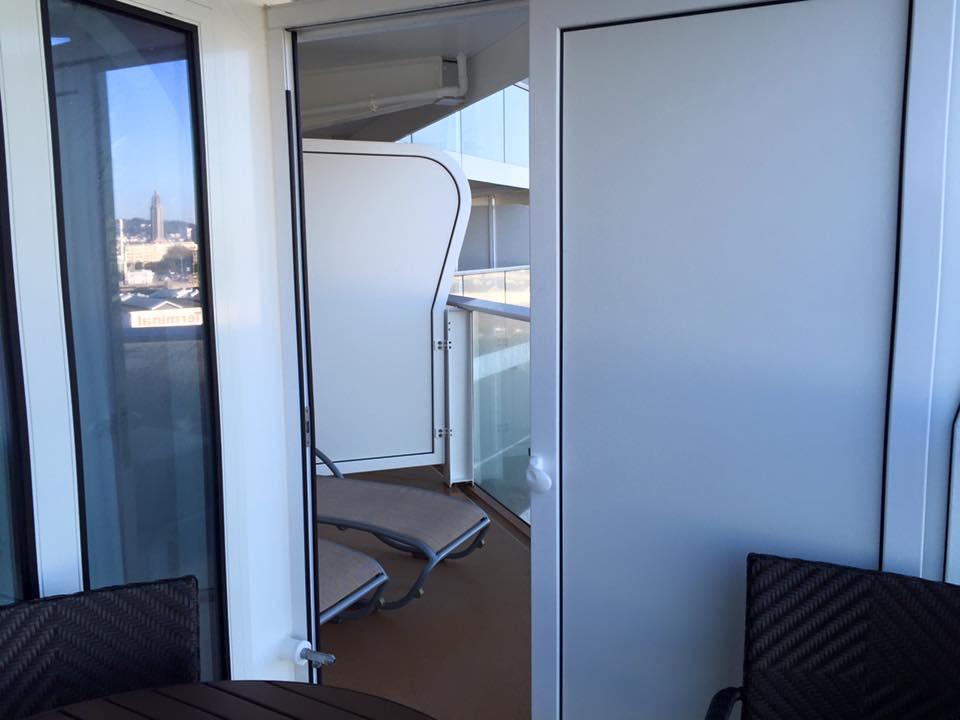 Of course, the Royal Family Suite features a balcony, and this one is rather large. The balcony size for this stateroom ranges between 166 to 263 sq. ft.