In:
Royal Caribbean's Anthem of the Seas is less than two weeks away from her arrival in the New York City area and many  fans are excited to check out what this brand new ship offers.
Royal Caribbean has packed Anthem of the Seas with innovations, activities and technology that all contribute to give guests that "WOW" factor the company is well known for.
There is a lot of exciting options onboard and in anticipation of Anthem of the Seas' arrival, we are counting down the top five coolest features onboard.
5. Virtual Balconies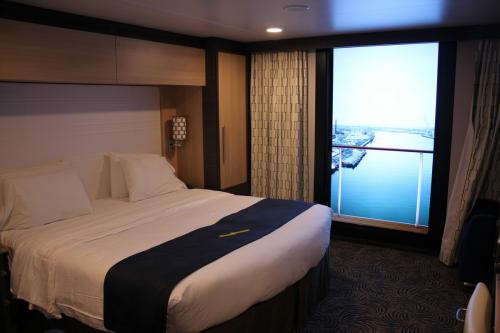 When Royal Caribbean announced it would transform indoor staterooms with an 80-inch LED television that would provide real-time views, the concept may not have resonated with guests as much until we saw it in action.
Virtual balcony staterooms transform the experience of an indoor stateroom without the balcony stateroom price and the picture quality is amazing.
In addition to the real-time views, the virtual balcony provides audio as well and unlike a real balcony, you can simply press a button on your remote and turn it on or off at your discretion.
4. Voom high speed internet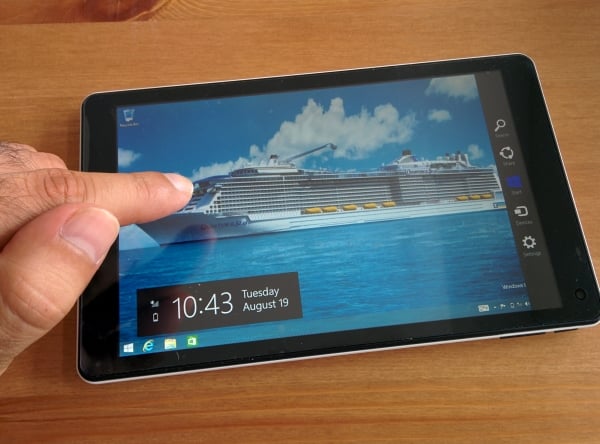 If you have a need for speed when it comes to surfing the internet, Royal Caribbean's Voom internet is perfect for you.
Imagine being at sea and sharing photos and videos from all the "WOW" moments in this blog post with your friends and family back home.  Or better yet, show them by calling them on Skype or Facetime.  You can do all that and more with Voom.
Anthem of the Seas is one a few Royal Caribbean ships currently offering Voom internet and for just $15 per device, per day, you can stay connected without the sluggish internet speeds traditionally found on a cruise ship.
If you are a gamer, head over to the X-Box pod in the SeaPlex, because Voom is powering the gaming experience there, where guests can engage in Xbox Live.
3.  Two70
Entertainment has always been a staple of Royal Caribbean cruises and Two70 offers some of the most impressive shows we have ever seen.
Two70 is a venue at the aft of the ship that offers a two hundred and seventy degree view of the ocean, and there is much more than just that to see.
During the day, you will find Roboshows shows that feature robotic screens that move and adjust to the show they are displaying.  
Two70 also features Vistarama, which transforms its expansive floor-to-ceiling windows into any scene, real or imagined, by combining 18 projectors to create an ambient surface over 100 feet wide and over 20 feet tall. Across this expanse, impromptu digital shows come to life in stunning 12K resolution.
At night, there is yet another show to enjoy here, with Spectra's Cabaret.  This is an immersive audio and visual experience that is certain to be like nothing you have seen before.
Two70 is a hub of activity for guests onboard Anthem of the Seas and after your cruise is over, it is quite likely many of your cruise photos will have been taken here.
2. Ripcord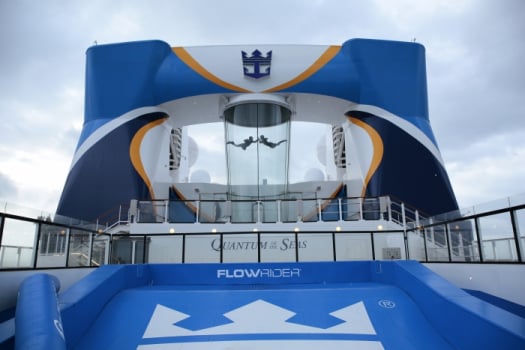 Four words: sky diving at sea.
That is all most guests need to hear to understand what Ripcord by iFly is all about.
Guests get the sensation and experience of sky diving without the whole jump out of a perfectly good airplane from an obscene altitude.
It is one of those things that so many guests instantly want to try because not only does it look super cool, it is also super fun!
There is no additional cost to hop in Ripcord, guests simply make a reservation and get suited up and literally jump in.
Be sure to have someone take photos for you, because Ripcord is such an unique experience and something only available on Royal Caribbean.
1. North Star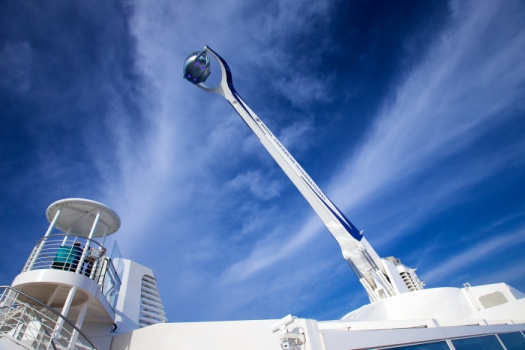 When we are talking about "WOW" moments, there is nothing that quite compares to the most visible feature on Anthem of the Seas, North Star.
Guests board a jewel-shaped observation capsule and are taken up 300 feet above sea level for views never before seen on a cruise ship.
North Star offers 360 degree views all around Anthem of the Seas and it is something that simply never gets old.  No matter how many times you go up on North Star, it is still a stunning sight to behold and you will need extra memory cards for your camera to be able to handle all the photos and video from here.
If you really want to spice things up, remember the Voom internet from earlier in this post?  How about streaming your experience on Periscope or calling your friends at home on Facetime and showing them where you are? When you are on North Star, you are going to want to do all of it!
There is much more!
We limited ourselves to the top 5 coolest things about Anthem of the Seas for this blog post, but there is so much more that will impress you.
Surf simulators, bumper cars at sea, an amazing adults only pool, incredible restaurants and much more.  We cannot fit it all into one blog post but rest assured that a cruise on Anthem of the Seas is certain to impress.
What aspect of Anthem of the Seas is the coolest, in your opinion? Tell us in the comments below!