In:
You may recall when Royal Caribbean completed the drydock for Allure of the Seas, the Ice Cream Parlor in the Boardwalk neighborhood was transformed into Cups & Scoops and we have some new photos to show you of this venue.
When Allure of the Seas underwent her refurbishment, Cups & Scoops was created by combining the ice cream parlor and the Cupcake Cupboard into one new storefront.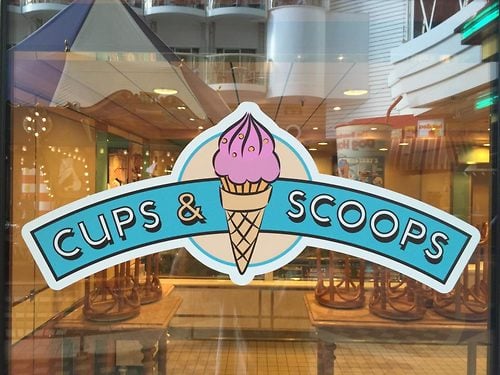 All photos by Rich Freudenberg
Here are some photos of the new exterior.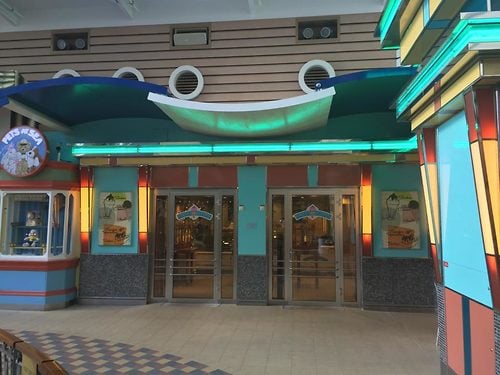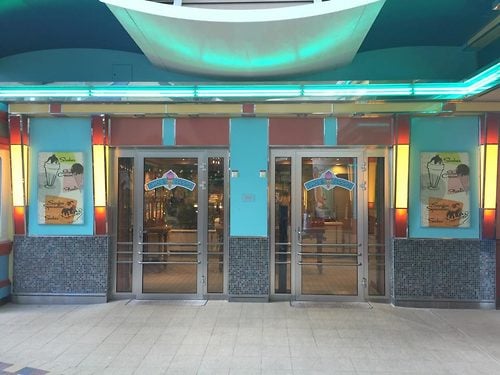 Royal Caribbean describes Cups and Scoops as a 1940s-style shop featuring fresh-baked gourmet cupcakes, plus private decorating parties and cupcake design classes.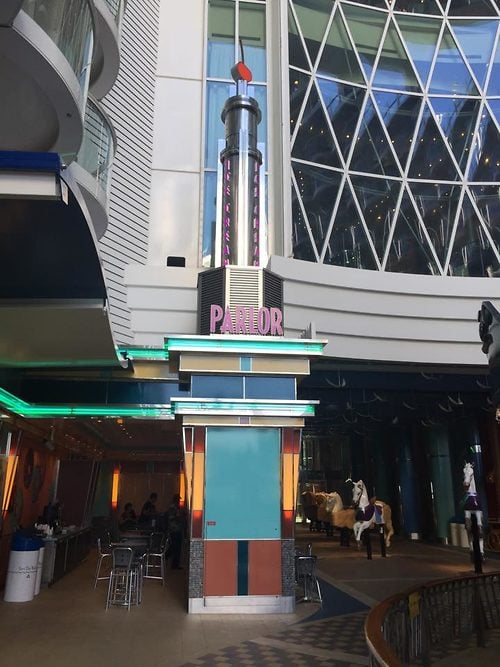 Interestingly, the old name of the Ice Cream Parlor remains on this column.  The name was generic enough that it still advertises what Cups & Scoops offers without adding any confusion.
Inside the store, Cups & Scoops now offers cupcakes and Ben & Jerry's ice cream.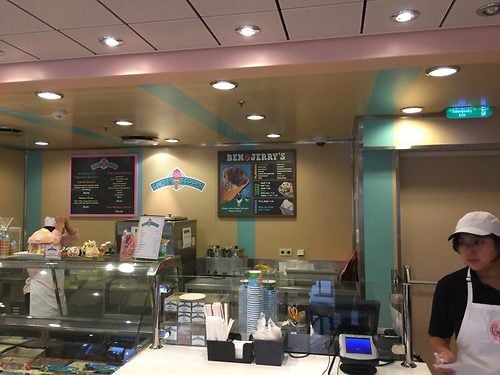 Will you be visiting Cups and Scoops on your next Allure of the Seas Cruise? Please let us know with a comment!