In:
If you have been on Royal Caribbean's Freedom of the Seas, you have probably seen the impressive and colorful bridge on the Royal Promenade that is near Guest Relations.
It's a beautiful expanse that changes colors with four golden spires at each corner.  Besides being nice to look at, there is meaning behind it and here is why the bridge is there.
Royal Caribbean has always made an effort to include a great assortment of art onboard its cruise ships and Freedom of the Seas has quite a lot of art on display, including this bridge.
The bridge was designed by American artist Larry Kirkland and the four light columns are topped with a gilded angel.
The angels are exact replicas of a bronze sculpture, "Vittoria Alata" (Winged Victory) that is found in Positano, Italy. 
Each angel is holding an astrolabe that represents one of the four essential elements of our world: air, water, earth and fire.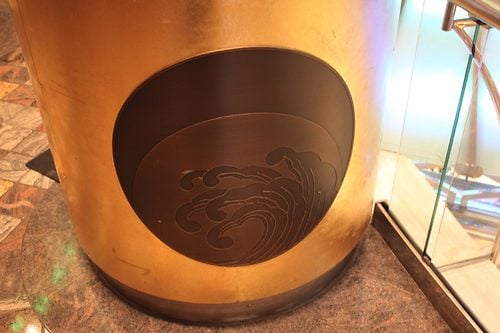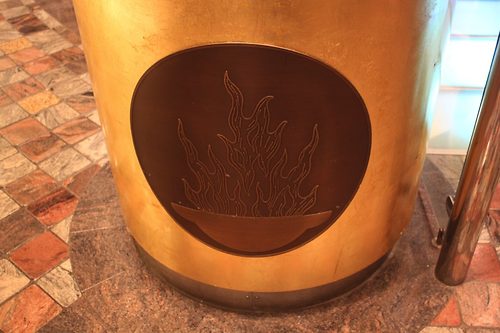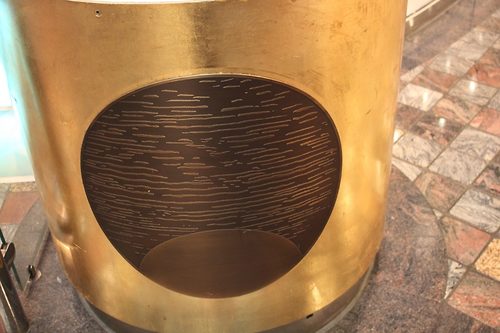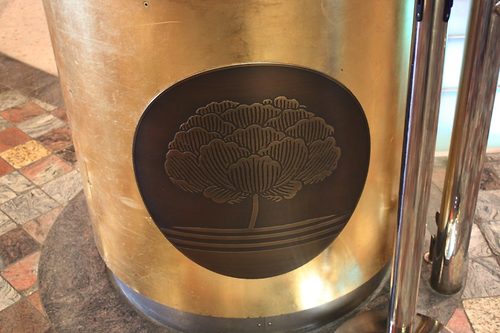 The bridge itself has ever-changing lights that suggests the evolution of the cosmos and the mystery of the origin of the universe.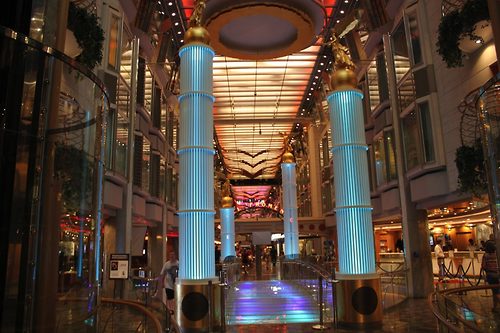 Now you have something to think about as you are walking on the bridge on your way to somewhere else on the ship!