In:
A new design schematic has emerged that appears to show the layout and configuration of the 10-story slide coming to Royal Caribbean's Harmony of the Seas.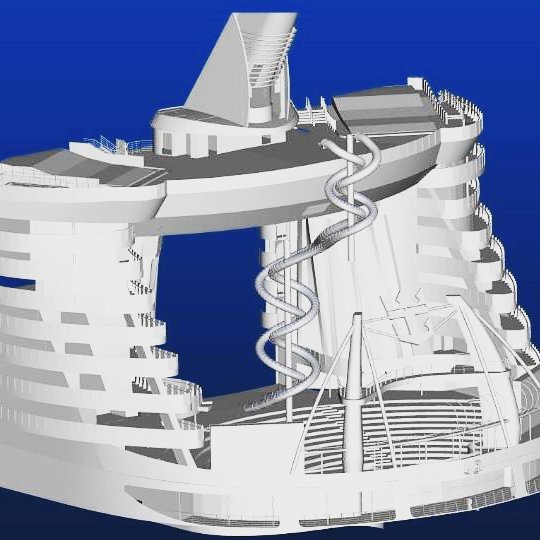 Photo posted by Bente Borvik
No word from Royal Caribbean yet as to if this slide design is the real deal.
The slide, known as The Abyss, will be located on the aft of Harmony of the Seas and based on this design, descend from the FlowRider deck to the Boardwalk.
In addition to the design, we are hearing The Abyss may not be a water slide, but instead a "dry slide", similar to a slide you would find at a playground.
Royal Caribbean announced the 10-story water slide in July 2015 but has not officially released any other details other than the name.
Harmony of the Seas is the third Oasis class cruise ship that is currently under construction and will debut in Spring 2016.
Tip of the hat to Lloyd Marchand for alerting us to this new design.
4:44pm UPDATE: Blog reader Ola found the Royal Caribbean Sweden web site has this rendering posted. Thanks Ola!
Aug 5 UPDATE: The original image and Royal Caribbean Sweden web site have pulled down their posts.