In:
Royal Caribbean has found a gold mine in offering its passengers unlimited alcohol packages but has recently changed the package pricing.  To be exact, the packages are now priced without gratuity.
At first glance, it look like Royal Caribbean lowered the prices across all of its unlimited alcohol and non-alcoholic drink packages by about $10 per day.
New unlimited package pricing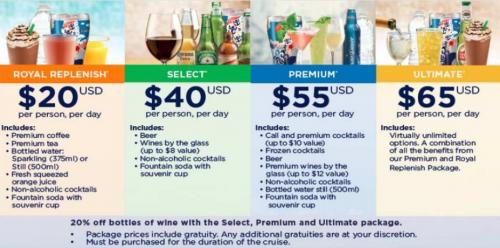 Old unlimited package pricing
The truth is, the packages are still about the same price.  The difference is Royal Caribbean has separated out the package price from the automatic gratuity included when you buy the package.  
We priced out the Premium Drink package in Royal Caribbean's Cruise Planner to confirm the changes and you can see the package price along with an additional service charge.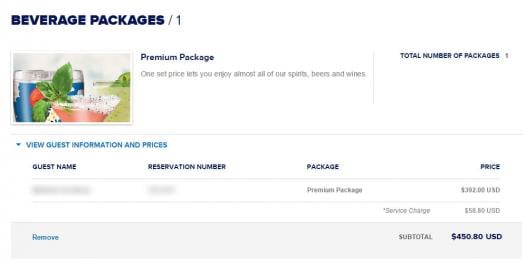 With the new pricing, the real package prices have changed by a few dollars.  We calculated the prices via the Cruise Planner for an upcoming cruise we had booked and here's what we found.
Royal Replenish package: $21.85 per person, per day ($1.85 increase)
Select drink package: $40.25 per person, per day ($0.25 increase)
Premium drink package: $56.35 per person, per day ($1.35 increase)
Ultimate drink package: $63.25 per person, per day ($1.75 decrease)