In:
Royal Caribbean has updated its Quantum of the Seas ship cutaway, which shows off many venues on the ship and gives a good indication of where everything is relative to ship.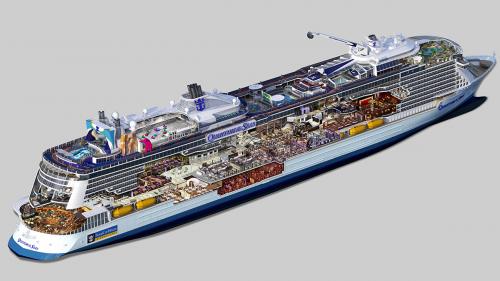 Thanks to Victor Sacal for sending us a copy of this.  Among other new things the giant magenta bear has been added so this cutaway is as up-to-date as we have.
The full cutout is 8 megabytes (!) in size so you can download it here if you wish to see it in all its glory.