In: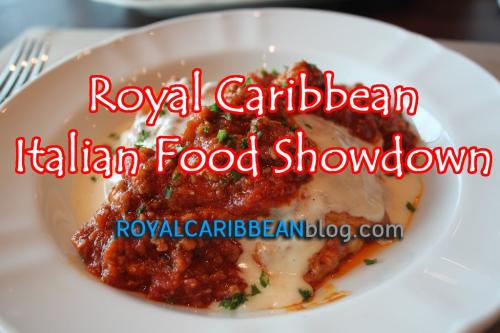 Royal Caribbean has been offering Italian food for years on its cruise ships and in recent years, has been changing its Italian food offerings up in recent years.  
So today we're going to compare the various Italian restauants Royal Caribbean serves up and see which one comes out on top!
1. Portofino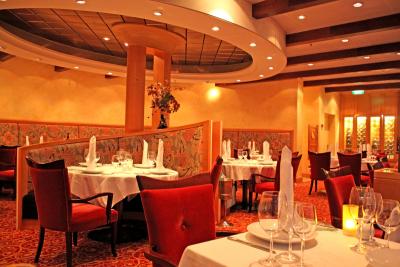 Royal Caribbean's reigning Italian food champ, Portofino, has been available on many ships across Royal Caribbean's fleet for many years. 
The food at Portofino is based on Northern Italian cuisine and offers traditional Italian pasta, fish and meats. What Portofino does well is mixing traditional Italian favorites with modern style.  You can get a plate of pasta in a tomato sauce or go with the Saltimbocca alla Romana.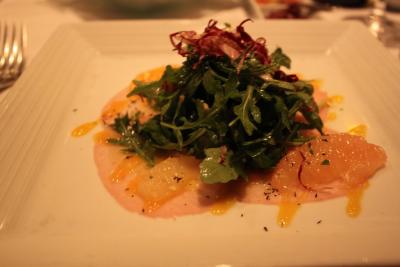 Sadly, Royal Caribbean is in the process of phasing out Portofino in favor of some of the other Italian restaurants we will be discussing in this post but it remains the stalwart of Italian food on many Royal Caribbean ships.
We think of Portofino as the veteran champ that has been around for a while but still has what it takes to comepete.
2. Giovanni's Table
Giovanni's Table is the up-start "new kid on the block" that offers traditional Italian fare, family style.  Royal Caribbean describes Giovanni's Table as, "an Italian Trattoria influenced by the Tuscan countryside".
Whereas Portofino offers a mix of new and old, Giovanni's Table mostly sticks with tried and true Italian dishes.  Eggplant parmigiana, lasagna, meat balls and more are available.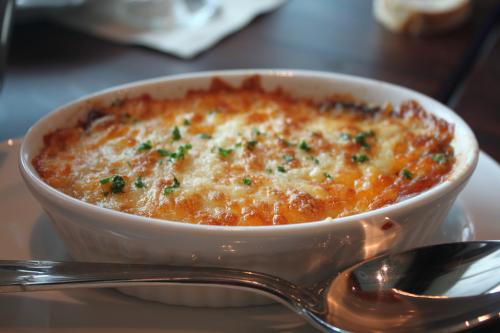 Having first debuted on Oasis of the Seas, Giovanni's Table has been spreading to other Royal Caribbean ships with each new ship revitalization and stands to be the new standard by which Royal Caribbean serves up Italian food.
Giovanni's Table is the up-start that is making a name for itself but hasn't "won it all" quite yet.
3. Jamie's Italian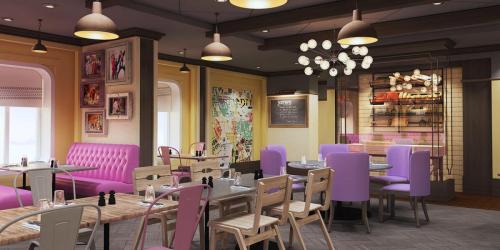 The "new kid on the block" is the newly announced Jamie's Italian, which is coming to Quantum of the Seas and Anthem of the Seas.  The restaurant is the product of celebrity Chef Jamie Oliver, a famous cook from England.
Royal Caribbean promises you'll enjoy rustic dishes, handmade using seasonal ingredients, and authentic recipes that are tried and tested crowd-pleasers.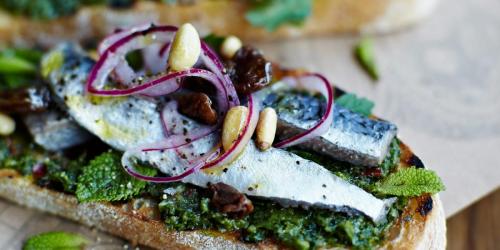 The menu is comprised of Jamie's Italian Famous Plank piled high with cured meats, pickles and tempting cheeses. From there, try delicious pastas made in-house everyday—like indulgent pumpkin panzerotti and zingy prawn linguine to name a few.
We had a chance to sample a number of the dishes that will be available at Jamie's Italian at the recent Quantum of the Seas dining reveal event in New York and it's clear this Italian restaurant will focus on completely rewriting the book (or menu) on what you think of when it comes to Italian food.
For Italian food on Royal Caribbean ships, Jamie's Italian is like the "dark horse" that could tip the balance in what guests look for on at dinner.
4. Windjammer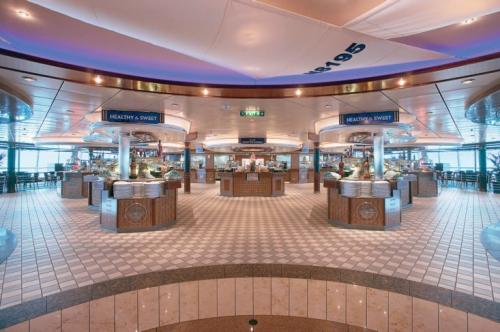 Sometimes you just want to enjoy simple Italian food with as much red or white sauce as your plate can handle.  Or maybe you prefer very little sauce.  Whatever your preference, the Windjammer serves up an assortment of Italian food throughout the day at our leisure.
There's something to be said about a plate of pasta with sauce combined with unlimited refills.  And of course you can always grab a burger, salad and sushi to put on your plate too.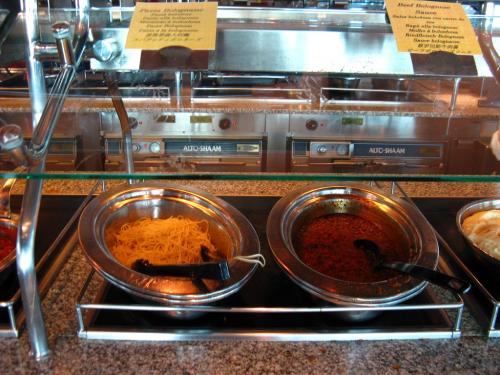 The Italian choices in the Windjammer vary daily but there's almost always a pasta dish or two and other traditional Italian dishes here and there.
The Windjammer is a crowd favorite for its simplicity and mass-appeal.
And the winner is?
Which Royal Caribbean Italian restaurant has your vote for the crown? It's a tough choice so share your vote in the comments for this post and choose wisely!