In:
The Centers for Diseas Control and Prevention is reporting that as of January 24, 2014, 281 of 3,050 passengers have reported symptoms that resemble norovirus.  In addition 22 of 1,165 crewmembers have reported symptoms.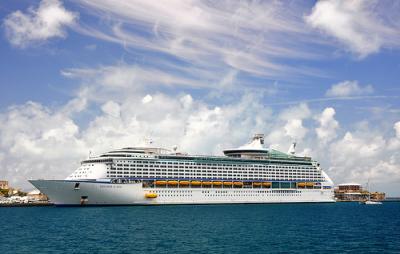 Royal Caribbean is taking these actions to minimize the problem.
Increasing cleaning and disinfection procedures according to their outbreak prevention and response plan
Making announcements to both notify onboard passengers of the outbreak and encourage case reporting
Collecting stool specimens from ill passengers and crew for submission to the CDC lab
Making multiple daily reports of gastrointestinal illness cases to the VSP
Preparing additional crew members to join the ship mid-voyage to assist with case management and intensified sanitation procedures
Consulting with CDC on plans for:

Passenger notification procedures and the planned delayed embarkation schedule in Bayonne, NJ on January 31, 2014,
Disembarkation plans for active cases, terminal and transport infection control procedures.
​As stated, the next Explorer of the Seas sailing on January 31, 2014 will be delayed for cleaning.
Unfortunately this is the second Royal Caribbean ship this month to suffer the effects of a norovirus outbreak, with Majesty of the Seas having one last week.
Norovirus causes symptoms such as diarrhea, vomiting, and stomach pain.  It's spread from person to person, through contaminated food or water, and by touching contaminated surfaces.  It's important for every cruise passenger on every cruise ship to take steps to avoid getting norovirus.