Royal Caribbean to build new rehearsal facility for shipboard performers at FIU
In:
Royal Caribbean signed an agreement today with Florida International University to build a new rehearsal facility for shipboard performers.  Once complete, it will offer FIU students unprecedented access to training, internships and exclusive research opportunities in hospitality and the cruise industry.
Royal Caribbean will break ground this week on the 130,000-square-foot, $20 million facility on the FIU Biscayne Bay Campus and is expected to open its doors in January 2015. The facility will be outfitted with full automation capability, where performers can train in either of two leading rigging systems.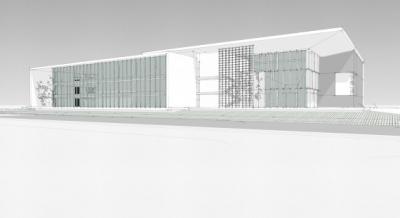 Royal Caribbean Chairman and Chief Executive Officer Richard D. Fain said his team is pleased to have been able to find the ideal conditions right in South Florida to build a new state-of-the-art facility that will make it possible to produce the increasingly sophisticated shows Royal Caribbean International and Celebrity Cruises passengers have come to expect. The partnership provides Royal Caribbean with the opportunity to help train FIU students in other areas of the business through internships in operations and management.
"We are excited to partner with FIU on our new entertainment facility, not only because it will enable Royal Caribbean to continue to produce world-class entertainment for our ships, but because it will provide an opportunity for FIU students to receive a unique and hands-on education in the hospitality industry," said Fain. "Royal Caribbean considers South Florida home, and what better way to give back to the community than to be able to enrich the education of FIU students."
The new training facility will feature a number of capabilities that will make it unique in the cruise industry:
The building will contain two three-story high studios outfitted with state-of-the-art rigging systems. One will feature aChicago Flyhouse system, while the other will have a Flying by Foy system.
10 other rehearsal studios
A 300-seat black box theater
20,000 square feet dedicated to costume creation and storage
The partnership will open extraordinary opportunities for students and faculty in the College of Architecture and the Artsand the Chaplin School of Hospitality and Tourism Management:
20 internships (corporate and shipboard)
Access to the unique training facility
Access to data and other proprietary information to be used for research purposes
Royal Caribbean performers will live in existing student housing, making it possible for FIU to build new housing for students. New student housing will also open in 2015.