The five most exciting Royal Caribbean cruises in 2014
In:
It's almost November and that means time is running out of 2013, but that also means that we're close to 2014 and already next year is shaping up to be a big year for Royal Caribbean.
If you're considering booking a Royal Caribbean cruise for 2014 and want to be a part of Royal Caribbean taking a step forward, then consider these cruises (assuming there's still availability).
5. Refurbishments for Adventure of the Seas and Voyager of the Seas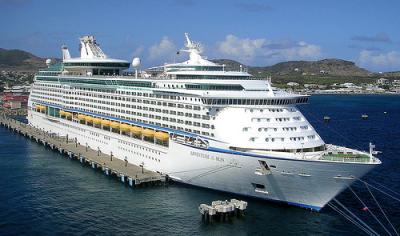 Royal Caribbean CEO Adam Goldstein recently referred to the Voyager class of cruise ships as one of the strongest cruise ship classes Royal Caribbean ever built and starting in 2014, these ships will start to get upgrades.
As part of the fleet-wide refurbishment to add Oasis-class ammentieis to older ships, Adventure of the Seas, Navigator of the Seas (more on this later) and Voyager of the Seas will get some upgrades all around the ship.
In addition to a facelift, the Voyager class ships will get 75 new staterooms on each ship, which means more people can enjoy these newly refitted ships!
4. Explorer of the Seas will move to Port Canaveral - November 2014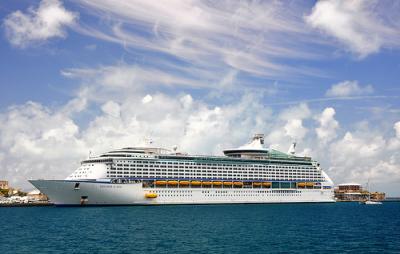 Port Canaveral has been a popular port for cruises and Royal Caribbean is upping the ante by adding a third cruise ship.  Joining Freedom of the Seas and Enchantment of the Seas, Explorer of the Seas will offer four- to nine-night cruises.
The Port Canaveral cruise market is always competitive and by offering Explorer of the Seas here, guests can expect more variety in terms of itineraries and cruise ship options.  
Explorer of the Seas has been a popular ship for a long time in New Jersey and this will be the first Voyager-class ship in Port Canaveral since Mariner of the Seas was repositioned.  Plus, three Royal Caribbean ships out of one port that has easy access to a major airport (Orlando)? Sounds like a great option!
3. Oasis of the Seas goes to Europe - September 2014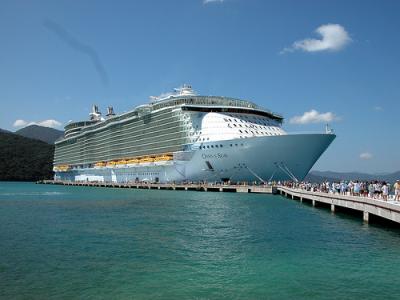 Ask any Royal Caribbean fan that lives in Europe, and they'll tell you they are excited to finally get the chance to cruise on Royal Caribbean's flagship class.  For the first time ever, an Oasis-class cruise ship will cross the Atlantic and offer a few European cruises.
Oasis of the Seas is really headed to Europe for a quick refurbishment, but Royal Caribbean is offering a few cruises around that drydock stop.  It's just a few cruises before she heads back west to Florida, but if you want to cruise on Oasis of the Seas without having to fly around the world, this is your opportunity.
2. Navigator of the Seas refurbishment ends featuring virtual balconies first - February 2014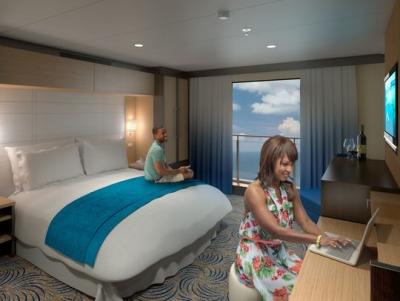 If you ask me, the coolest new feature of the Quantum-class cruise ships is the virtual balcony staterooms and before they debut on Quantum of the Seas late in 2014, you can see them first on Navigator of the Seas.
Navigator of the Seas is scheduled for a revitalization in February and when she is done, she'll get the usual Oasis-class upgrades along with one extra change: virtual balconies.  Royal Caribbean is using Navigator of the Seas as a "test bed" for the new technology to figure out any technical issues first here before the grand reveal of Quantum of the Seas.
So if you can't wait for Quantum of the Seas or don't want to pay the premium price she will command, Navigator of the Seas will offer a preview.
1. Quantum of the Seas inaugural cruise - November 14, 2014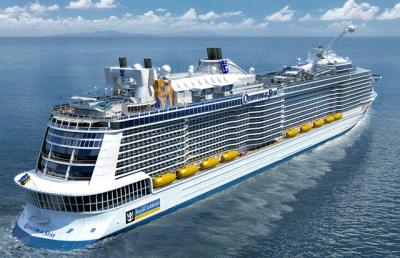 There's no question that the event of the year will be Quantum of the Seas first cruise on November 14, 2014.  Royal Caribbean will put the full court press on when it comes to marketing this ship and her first voyage will be an opportunity for Royal Caribbean to pull out all th stops.
Inaugural cruises are always a big deal and there's no doubt Quantum's ceremonial events leading up to the first official cruise will be a sight to see.  
If you want to be a part of history and in the center of it all, this is the cruise for you.  
Want a Quote For Your Cruise?