AT&T launches smartphone cell service package for Royal Caribbean ships
In:
AT&T has launched a new plan for its smartphone users exclusively for Royal Caribbean cruises where affordable data usage while at sea would be possible.  Until now, cell phone use onboard cruise ships has been prohibit ably expensive due to roaming charges.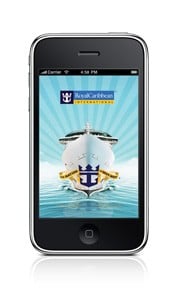 The new plans by AT&T are as follows
AT&T Cruise Ship Calling: Includes 50 minutes for $30 per month
AT&T Cruise Ship Calling and Messaging: Offers 50 minutes of talk and 100 text/picture/video messages sent for $60 per month
AT&T Cruise Ship Calling, Messaging and Data: Includes 50 minutes, 100 messages sent and

100MB

of data for $120 per month
AT&T does require the package be activated for at least one month, although cruisers could sign up for the service before they leave for their cruise and then call and deactivate the package after their cruise is done.  This rate is in addition to your normal contract rate.
The new package is limited to the cruise ships of Royal Caribbean, Celebrity Cruises and Azamara Club Cruises.  Here's a full list of supported Royal Caribbean cruise ships
Adventurer of the Seas
Allure of the Seas
Brilliance of the Seas
Enchantment of the Seas
Explorer of the Seas
Freedom of the Seas
Grandeur of the Seas
Independence of the Seas
Jewel of the Seas
Legend of the Seas
Liberty of the Seas
Majesty of the Seas
Mariner of the Seas
Navigator of the Seas
Oasis of the Seas
Radiance of the Seas
Rhapsody of the Seas
Serenade of the Seas

Splendour

of the Seas
Vision of the Seas
Voyager of the Seas
The new AT&T packages are available when passengers are at sea and see the "Cellular At Sea" network.