Microsoft highlights case study with Royal Caribbean
In:
Microsoft cited an interesting case study that highlights how Microsoft's software has helped other companies in their business operation.  In the case of Royal Caribbean, Microsoft posted how their software has assisted in point-of-sales and food-safety inspections.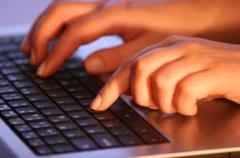 Microsoft's software has helped the cruise line improve profitability and cut its operating costs. This is accomplished by reducing food-inspection time from five to two hours as well as improving workflow throughout the ships.
Royal Caribbean began development of a new software solution when it was building its Oasis-class ships in an effort to improve the systems with a few key goals: improve the systems that support customer service, improve workflow, improve food safety and speed passenger payment transactions.
Microsoft's solution was to implement 35 handheld devices on Royal Caribbean's ships to monitor food and cooler temperatures and deploy an integrated POS solution based on Windows Embedded Compact, Windows Embedded POSReady, Windows 7, Windows Server and Windows Mobile.
Microsoft claims its solutions for Royal Caribbean are
Automatic alerts for cooler malfunction
Reduced time to generate temperature compliance reports
60% reduction in time to complete temperature checks
Seamless integration of POS, digital signage, interactive TV and photo gallery