In:
The  inaugural sailing of Royal Caribbean's Mariner of the Seas sets sail today in Civitavecchia, Italy for the Mediterranean.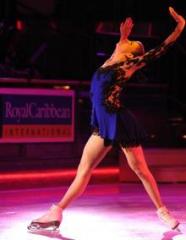 Royal Caribbean has organized a big party on board with a special gues ice skating world champion Carolina Kostner, who will perform on the ice rink inside the cruise ship.
Just to emphasize the '' Italian 'cruise for 14 weeks will sail the waters of the Mediterranean, Royal Caribbean has adopted a philosophy of "Italian friendly", offering food and hospitality "Italian." On board the ship, there will be European soccer matches projected on a big screen.