Royal Caribbean announces termination of stock agreement deal
In:
Royal Caribbean's two largest shareholders, A Wilhelmsen AS and Cruise Associates, have informed Royal Caribbean that they have terminated the Shareholders' Agreement between themselves.  The deal between the two shareholders meant they agreed to vote their shares for the election as directors of four nominees of each shareholder. With the termination of the Shareholders' Agreemnt, the two shareholders are no longer obliged to vote their shares in this manner.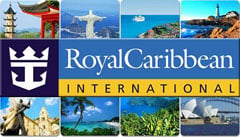 Royal Caribbean is not included in the agreement but did issue a statement that the decision has nothing to do with Royal Caribbean as a company.  Richard Fain, Royal Caribbean's Chairman had this to say,  "This action is solely between the two shareholders and does not involve the Company.  We do not expect today's announcement to result in any change in the Company's operations or strategic direction."
Per Royal Caribbean's Articles of Incorporation stipulate that when the Shareholders' Agreement was in place, the approval of at least one director affiliated with each of the two shareholders was required for certain corporate actions. Now that the agreement is terminated, this is no longer a requirement. In addition, Royal Caribbean noted that these changes are consistent with current trends in best practice for good corporate governance.