Royal Caribbean being sued over accounting error
In:
After Royal Caribbean announced an accounting error during its Second Quarter 2011 fiscal results last month, the stock price dropped 13% that day and that's left one group upset to the point they are suing Royal Caribbean with making a series of materially false and misleading statements related to the Company's business and operations in violation of the Securities Exchange Act of 1934.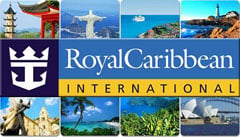 Law firm Kahn Swick & Foti, LLC filed s class action suit against Royal Caribbean on behalf of purchasers of the securities of Royal Caribbean between January 27, 2011 and July 28, 2011 in a Miami court last week.  Other law firms are investing the matter, such as Faruqi & Faruqi, LLP and Pomerantz Haudek Grossman & Gross LLP.
Royal Caribbean Chairman Richard Fain says he was "embarrassed" by the error, which was made in 2009 and discovered by the company's internal accounting team. Royal Caribbean asserts it has revised its past financial statements, it did not restate its prior earnings, and claimed the statements are now valid.