In:
Two weeks ago, Royal Caribbean (NYSE:RCL) announced better than expected earnings for its second quarter report with EPS of $0.28 on sales of $1.6 billion, beating EPS estimates by $0.09 and missing revenues estimates by $19 million.  Since then, the Royal Caribbean stock price has risen 6.35%, from $27.56 to $29.31 in the last 15 days.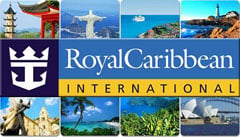 This is obviously great news for those who own Royal Caribbean stock as well as fans of the company, given that a stronger stock price translates out to a stronger company overall.
Royal Caribbean had sales growth of 18.7% during the last fiscal year. The company reported $6.3 billion in sales over the past 12 months and is expected to report $7.5 billion in sales in the next fiscal year according to SmarTrend.