In:
Voting for the Culinary Challenge contest that was looking for the the next Chef de Cuisine of 150 Central Park, the signature restaurant onboard Allure of the Seas, ended this past Sunday and Royal Caribbean announced that contestant Maureen Brandt of Stillwater, Minnesota has won the contest.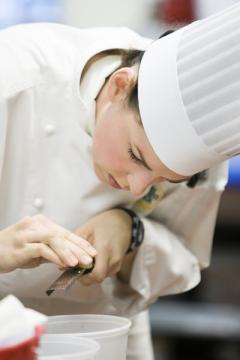 Brandt was chosen from a group of six finalists for the contest.  She was trained in cooking at the Food Channel, where she named a Food and Wine best student chef in 2006.  Since then, she's gone on to work in a number of restaurants and currently Brandt owns her own private chef and catering company, Cook in the Kitchen in the Twin Cities. In addition, Brandt is co-founder and villa chef for Flavors of Italia, a company that offers intimate, culinary-focused vacations in Northern Tuscany.
While Brandt finished first in voting, the second place chef is Daniel Fein of Rochester Hills, Mich., and third place goes to Beth LittleJohn of Durham, N.C.