In:
Another cruise line relying on the Healthy Sail Panel will require all of its passengers to be fully vaccinated.
SilverSea, a luxury cruise line part of the Royal Caribbean Group, announced it will require all guests and passengers to be fully vaccinated against Covid-19.
An update on its website notes the new requirement, "All embarking crew and guests must have been fully vaccinated prior to sail date in order to board our ships. This requirement may differ according to region and country obligations."
SilverSea is now the second cruise line with ties to the Healthy Sail Panel that plans on allowing only fully vaccinated guests, following Norwegian Cruise Line's proposal to the CDC to do the same last week.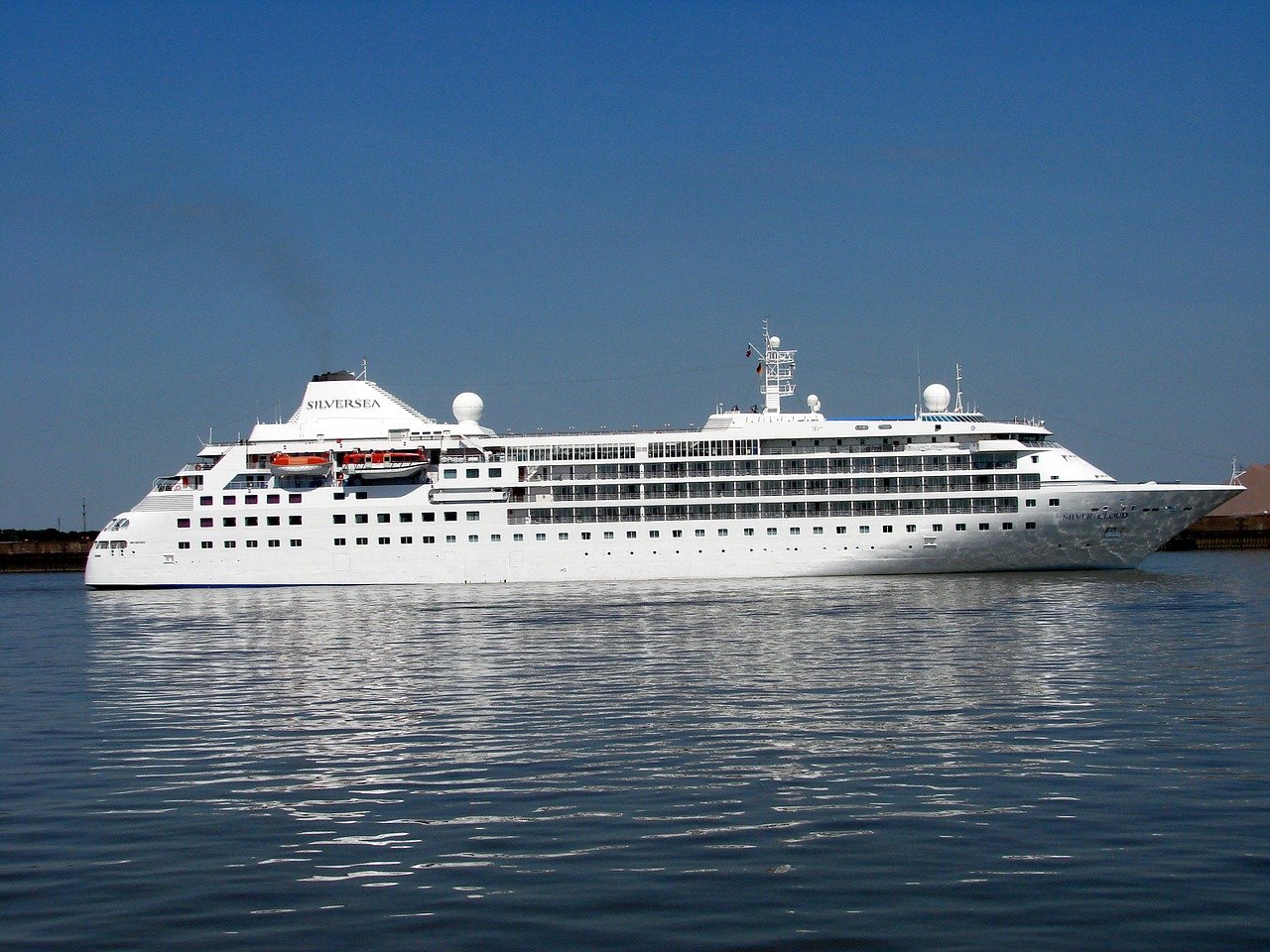 The Healthy Sail Panel is an independent group of scientists and public health experts, which is a joint venture of the Royal Caribbean Group and Norwegian Cruise Line Holdings.
Royal Caribbean International has not proposed to require all guests be fully vaccinated on its ships.  In fact, Royal Caribbean has only committed itself thus far to requiring the vaccine for adults on select ships restarting sailings this summer.  Children can sail with a negative Covid test.
Read more: Everything we know about if Royal Caribbean will require a vaccine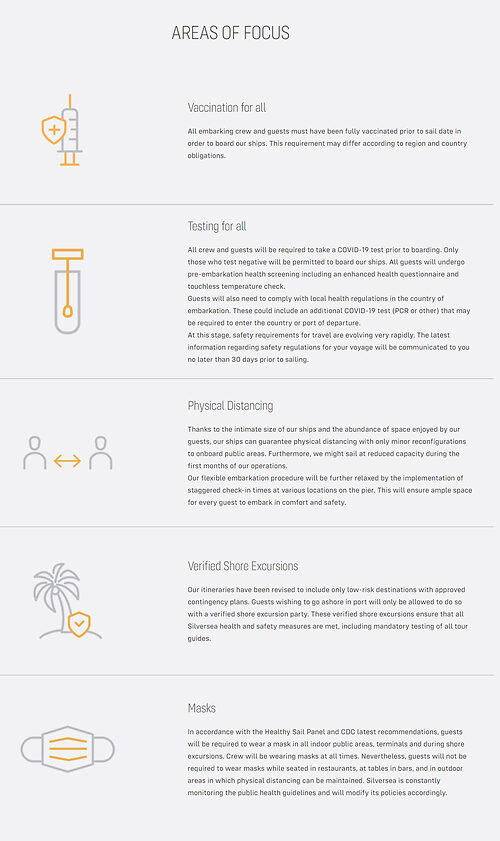 SilverSea has other protocols listed that are similar to Royal Caribbean's plans, including:
Pre-embarkation health screening
COVID-19 test prior to boarding
Potential reduced capacity during first months returning to service
Shore excursions only booked through the cruise line
Masks in all indoor public areas

Masks will not be required while seated in restaurants, at tables in bars, and in outdoor areas in which physical distancing can be maintained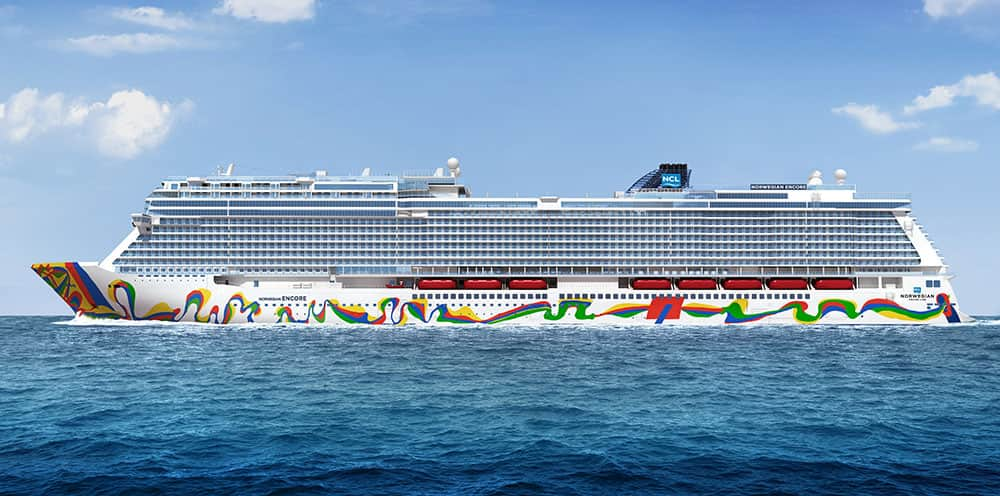 The U.S. Centers for Disease Control (CDC) has banned cruise ships from sailing from the United States since March 2020 due to operating a cruise ship during the global health crisis.
Cruise lines have been doing just about anything they can in order to get permission to sail again from U.S. waters. Proposals like NCL and SilverSea are seen by some as a move to do everything they can to cater to the CDC's concerns.
On April 3, the CDC released a small update to its recommendations for cruise lines that want to restart operations in U.S. waters, but there was not much hope in the update that cruises sailing again was coming soon.