In:
Royal Caribbean is sticking with its policy of offering no last-minute discounts to protect its price integrity and expanding it to new markets.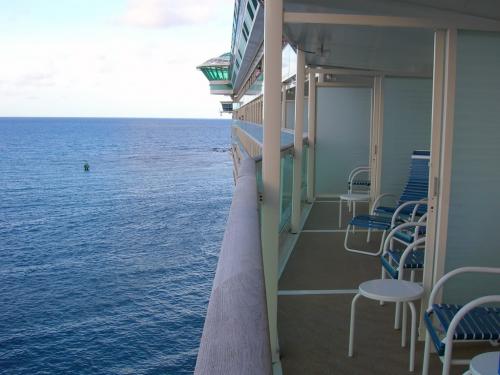 During Royal Caribbean's third quarter financial results call with investors, Royal Caribbean Chairman and CEO Richard Fain highlighted the gains made by the company's "Price Integrity Policy", which promise not to drop prices in the days leading up to a ship sailing, even if it means unsold staterooms.
The rationale behind the program is two fold: First, it promotes higher guest satisfaction with the notion they do not have to worry that after they book a cruise, the price will drop and they will end up paying more.  Second, it has lead to higher revenue for Royal Caribbean.
Fain commented the policy gives,"our guests and our travel partners more comfort that when they book a cruise with us, we wont be dropping the price of that same cruise during the last few days before the ship sails."
"Depending on the itinerary, we have internally banned any new discounts in the U.S. and Canada in the last 10, 20, 30 or 40 days before the cruise starts.  The program has been in place for seven months or so and we have not granted a single exception to the policy."
The Price Integrity Policy is still progressing and that has cost Royal Caribbean money in the short term, "I acknowledge that is has cost us a bit, and is costing us a bit this year in revenue. And some cabins have gone empty, which could have been filled with dramatic last minute deals. But we stood firm and we have made zero exceptions."
"We believe our guests and our travel partners are beginning to respond as we had hoped they would and we are sticking with the program."
Fain also mentioned that Royal Caribbean has expanded the Price Integrity Policy to other the cruise markets of the United Kingdom and Ireland.  These policies extend the same policies about no new last minute discounts in Britian and Ireland that we have been applying in the U.S. and Canada.