 Posts

15

Joined

Last visited
Cruise_Addict's Achievements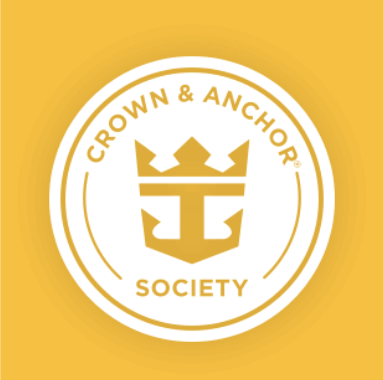 Gold (2/7)
4
Reputation
Cruise_Addict reacted to a post in a topic: Family Inside Stateroom Layout- Oasis or Allure of the Seas

Has anyone stayed in the Oasis or Allure Family Inside Staterooms. I believe there's only a handful of them and they're on deck 11. I just booked one for my family for 2017 (room 11147) as the Kid's Sail Free + 30% off made it roughly $1,500 cheaper than it normally is. I'm just wondering if this type of room has bunk beds with a wall in between the main room and the bunk beds, or if it's just one giant room with pullman beds that come down. If it is one giant room, how have you been able to make it so that one kid can get some sleep without being woken up by everyone else? I ask because I've got three daughters, all under the age of 5, and I'm wondering how the best way is to get them to sleep, take naps, etc, while my wife and our oldest can hang out in the room and watch tv, etc, without waking everyone up? I've thought about bringing some shower curtains and hanging them up off of those ceilings (I know it sounds tacky, but it's the only thing I can think of and the ceilings seem conducive to being able to hand something from them) and creating a barrier. On our last cruise, with Disney, we had an Oceanview Family Stateroom and it had a curtain separating the bed from the rest of the room, which worked really well for sound and especially for light. Any pictures of the room would be greatly appreciated, as well as explanation of how the room is set up, and any thoughts and suggestions on how to best make it work would be so helpful. Thanks in advance!

I have not been on Jewel or her class of ship, but I have been on Adventure's sister ship, Navigator of the Seas, twice, before and after dry dock, and we absolutely loved it. The voyager class of ship is great. I can only tell you what I would do, because I had the same question to answer. We chose Adventure of the Seas for February, out of San Juan. With the refurbishment coming up, we're even more excited to try out a brand new ship. Here's some details from a post that Matt did awhile back on this to give you an idea of what this refurbishment will entail (see below). Good luck and I'm sure you'll have a great time either way! Royal Caribbean's Adventure of the Seas is due for a refurbishment in November 2016 and we are now getting details on what work will be done. Royal Caribbean is planning on adding these changes and additions to the ship Cyclone and Typhoon waterslides These two water slides were first added to Liberty of the Seas, and have also found a home on Harmony of the Seas. Adventure of the Seas will be the first Voyager-class ship to get water slides. FlowRider surf simulator The FlowRider has proven to be one of the more popular activities across Royal Caribbean's fleet. Guests can choose between learning to stand-up surf or boogie board throughout their cruise. Royal Caribbean has been adding FlowRiders to many of its ships, including other Voyager-class ships. Slashaway Bay aqua park Splashaway Bay is an aqua park featuring an interactive kid's play area with water cannons, geysers and much more. Like the water slides, it too was first introduced on Liberty of the Seas and was also added to Harmony of the Seas. Izumi Fans of Japanese cuisine will relish meals at Izumi. The restaurant is famous for fresh, quality made sushi as well as other traditional Japanese dishes. Izumi has been added to many other Royal Caribbean ships over the years, and has become one of the most proliferated and popular specialty restaurants. Addition of dry-aged steaks to Chops Grille Royal Caribbean is capitalizing on the dry-aged steak fad, which is the process of hanging the meats and letting time and microbes do their magic to enhance the flavor of the beef. Dry-aging beef takes time, usually 21-28 days, and as a result costs more money because the restaurant ties up cash in inventory that's just sitting around, losing water weight and literally shrinking. The benefit is the flavors get concentrated, similar to how a reducing sauce becomes richer. It's become a big fad among steakhouses these days and Royal Caribbean wanted in on the action. Adventure of the Seas is a Voyager-class cruise ship and is home-ported in San Juan, Puerto Rico.

Thanks Matt. I'm glad they're revamping all of the rooms. It will be nice to have a freshly refurbed room. Any idea, based upon the above and the deck plans, where the Adventure Dunes will be put? Also, did the Izumi take the place of the Sports Bar and Vintages? I'd be really bummed if the Sport's Bar is no longer there, as I was looking to catch some games there while I was on my cruise in Februrary.

Matt, I just thought I'd give an update about what I saw on the Adventure of the Seas webpage this morning- I was looking this morning at pricing on our cruise in February on Adventure of the Seas and noticed some changes to RCI's site. First off, if you go to the AOS page, it now lists things as "coming soon", like the FlowRider, the water slides, Boleros Latin Lounge, etc. When I started digging deeper, in going to the deck plans, I noticed that they have started to spell out specifically where the changes will be taking place. Here they are: -Flow Rider- Aft deck 13 (all the way back) -Water Slides- Aft deck 13 (one side of the Flow Rider) -Splashaway Bay- Aft deck 13 (other side of the Flow Rider) -10 new inside cabins- deck 3 next to the Photo Gallery (that's how I read it anyway) -19 new cabins- deck 3 where Jesters used to be -Chops Grill- deck 4 where Jesters used to be -Boleros Latin Lounge- deck 4 where the Aquarium Bar used to be -Aquarium bar- deck 4 across the Centrum from where it used to be -Card Room/Library- deck 5 where the Connoisseur Lounge used to be -Izumi- deck 5 middle of the Royal Promenade -38 more cabins- deck 12 in front and around the sides of the Vitality Spa -Suite Lounge- deck 14 where Seven Heart Card room and Cloud Nine used to be The pool deck looks like it remains untouched (thank goodness!). I hope that helps. Please add to this if you notice anything missing. Thanks and I look forward to seeing her all revamped!

I've been on the Navigator twice now and loved it both times. It is a beautiful ship with a lot to do, and was recently (within the last few years) refurbished. You will enjoy it!

Thanks for the follow up Arebee! I really appreciate it. I will keep an eye on it and do likewise.

Thank you Waaaytooo, arebee, floatme, and Matt for all of your responses. Also, I apologize I had put this post in the wrong section Matt! I really do appreciate all of your thoughts. I think that's a good idea, I'll keep checking back, and I'll have our travel agent look into it more/get us on some sort of wait list or at least have it in our notes somewhere. It just seemed really odd, that's why I asked. I'm beyond excited to try the Oasis class ships! I had booked Freedom of the Seas at the same time, out of Ft. Lauderdale, for a 400 cheaper, but it's only a 6 night cruise, this one is a balcony rather than inside stateroom, and we can save money on hotel stays by staying with my Grandma who lives in Orlando (I'm trying to justify things, but in the end, I really do think it will be a wash). You all are great, and have continued to be great! I appreciate it.

I have booked Oasis of the Seas in April of 2018 for my wife and I, so pretty far out still. When I booked, only My Time Dining was an option, as the Traditional Dining option was greyed out. There was a box underneath these two options where I could check "My dining preference is unavailable" and if I used the dropdown menu on that one, it only allowed me to select an 8:30 pm dining time. So am I too far out to book a traditional dining time, or do you think they are already sold out? I usually prefer the first seating time, which on my previous cruises was generally around 5:30/6:00 pm. Also, would I be better off to go with My Time Dining so that I can see all the shows, including in the AquaTheatre? I have not been on Oasis class before. but my wife and I usually book the earlier mealtime so that we have the same waiters each time, allowing us to get to know them and they can get to know us, but I also want to make sure I don't miss out on shows. Thoughts? Thanks in advance for all of your help!

I see this as well on our cruise. It doesn't bring me down past what I previously paid, but I'm sure will help a lot of people. Thanks for the heads up Waaaytooo!

So Cafe Promenade on Adventure of the Seas does have pizza then? I just wanted to confirm.

Thank you for the excellent review of your cruise! It was fun to go through and see likes and dislikes, etc. I hope you do one of these for your cruise on Adventure of the Seas in November. I will be on Adventure in February and would love to get some glimpses of the upgrades, your thoughts on how the ship is, etc. Well done!

I cleared my cache and the problem still persists. And no, we do not use any sophisticated proxies or anything, it's just a couple employees and its the sophistication of what you would set up in your home.

Just a quick question. Has anyone gotten to the part of booing a cruise on Royal Caribbean only to get this message: Sorry, the page you requested is temporarily unavailable. Go to the royalcaribbean.com homepage (with the ocean and some clouds in the background)? I've had this happen several times over the last few months. I get through finding the cruise dates I want and then picking which type of room, but once I click on the preferred room room type within that category (ex: promenade stateroom vs inside stateroom) I constantly get taken to that message. I've tried multiple different browsers, using some choice words at my computer, etc, but nothing seems to work. Any help would be greatly appreciated! Thanks!

Violin123- I too am curious as to what they will add. I will be on Adventure of the Seas in February. I was on Navigator, one of Adventure's sister ships, a year ago and it had the FloRider on it. I would guess that some of the items that were left off the shortened 2014 refurb (there were some items that were announced but did not make it due to the shortened time) might give a better picture of what else is to come, but to the point of everyone above, it's all speculation at this point. I look forward to hearing what that is. Secretly I'm hoping it might be a smaller scale of what was placed on the Liberty, but that one is a bigger ship, so we'll see.

My wife and I, and some friends of ours, are going on a cruise out of Puerto Rico early next year. We'll be sailing on the Adventure of the Seas. This is the first time that my wife and I have been to Puerto Rico. We will be arriving two days early and then having the full day when we get off the cruise to explore the island. We have a decent idea of some activities to do (Bioluminescent bay, ziplining, etc), but we have no clue what some good hotels are (we are looking to not spend over $200 a night) and how the best way to get around is (I'm assuming car rental, but if so, where to rent from, etc?). I'm wondering what others experiences have been. Where you have stayed and what you did for transportation, and what activities that you did while there. Thank you in advance for any advice that you can give!