 Posts

33

Joined

Last visited
Recent Profile Visitors
The recent visitors block is disabled and is not being shown to other users.
TBruce77's Achievements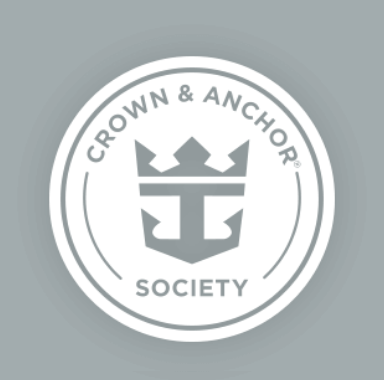 Platinum (3/7)
9
Reputation
Thanks, my wife said she will be too cold and doesn't want to be stuck inside for 2 days on the way and 2 days back possibly more out of 8 day cruise. She also read about the weather in Bahamas could be chilly, even though water is nice during February. To me, I just want to kick back and relax and I enjoy all indoor places on RC ship last time, but it seems she won't go for it. I'll check some Florida cruises. Thanks again.

Thanks for the suggestions, looks like Anthem is about $3800 for balcony since no ocean view staterooms are available. A little above budget, but we save on flights. We live in NY so I was thinking of just taking a cab there, do you know how much is parking, or where can I get more information on parking? If it's reasonable I might drive since round trip to Bayonne can get expensive. Edit: Just found this Parking/Transportation/Directions (cruiseliberty.com) $25/day. I am guessing cab would be about $100 one way possibly more during rush hour. So it might be break-even. I might drive. Is there a walk involved from parking? It could be freezing in NY next week, possible bad weather. Thanks Matt, I am looking into Baltimore options too. Are we allowed to discuss other cruise companies here? Or strictly Royal? Just want to make sure before I ask any questions, if no, that's OK too. Thanks.

BrianAlt reacted to a post in a topic: Fellow New Yorkers, where are you getting tested? We are nervous about delays!

AshleyDillo reacted to a post in a topic: Fellow New Yorkers, where are you getting tested? We are nervous about delays!

KristiZ reacted to a post in a topic: Fellow New Yorkers, where are you getting tested? We are nervous about delays!

We are in New York city but I think we can drive to Baltimore if needed, but we would need to find parking somewhere there. Other alternatives are sailing from NY/NJ, or flying somewhere. Family of 3 with 1 kid 11 year old. Any suggestions, regardless of duration? If possible I'd like to spend less than or around $3k for oceanview or above stateroom.

Would like to follow up, and thank everyone who helped us with above. We came back from our cruise, and I am happy say I was more than satisfied with RC's response to covid and the way they made us feel safe on board. We did return to NY and tested positive shortly after but I am 99% sure that we got it at Universal Orlando and not the cruise. This was our first sailing with RC.

They were not turning anyone away and it's better to get there because if you have unvaccinated kids, you may waot up to 40 minutes or more for results anyway. It was almost 3:30 by the time we got on the ship. I wish I knew the 14 days rule, would have vaccinated him sooner. But here we are and it was lots of fun, thank you RC.

TBruce77 reacted to a post in a topic: Where do we access our control panel and subscriptions in mobile?

Thanks, when I switch to desktop mode, it is still showing the same content. The newspaper icon takes me to "Unread Content" (/discover/unread.php) and that includes all new posts, not just my subscriptions. Edit: I noticed filter options, I can select "Stuff I posted In" to see the ones I posted in, but not necessarily ones I subscribed/follow. That's going to be a separate stream with another filter for Following. Pretty neat. Thanks!

I'm sorry I know this is not the right place but I didn't see forum related category to post. I am on mobile and I can't find control panel or subscribed threads or even menu for profile access. Is it a problem with my phone or browser?

Hi MLH, Sorry I didn't realize I forgot to add it. I edited my first post, I am leaving on Independence of the Seas tomorrow. I guess my new check-in is 2:30-3:00pm now. I don't see option to change that once confirmed, right?

We just got a notice, our arrival was 1:30 to 2 and now they are saying arrive 1 hour late, to avoid crowding and allow time for on-board cleaning in between guests. Can anyone suggest what to do, can we still arrive at the port and hang out in the area, are there places to sit/eat/etc? Our flight is expected to arrive around 10, grab luggage, get a cab etc, probably out by 11, it's 1hr ride so we'd be there around 12. It's too short to go somewhere else plus we'll have our luggage, can't go to NASA or something to kill time. What do other cruiser do in between airport and embarkation. I assume best way to get to port is by cab, right to Terminal 1? Departing from Port Canaveral on Independence of the Seas 12/24

Say, boarding day FRIDAY You can get tested THURSDAY or WEDNESDAY, up to FRIDAY (but seriously who will wait until Friday, maybe locals who live 30 minutes from the port?) Kids can get tested TUESDAY, WEDNESDAY or THURSDAY but not FRIDAY We got tested on Wednesday (so if something goes wrong, we still have 1 more day) I got my Son tested (11 year old, vaccinated but not yet passed 14 days) on Tuesday. Results taking longer and longer to return now, lines are growing longer and longer too. Thank God for telehealth test.

Same here, 3 pack was the best bang for buck since it's free shipping, compared to emed that charges shipping. It was for me and my wife, and we kept 1 spare in case something went wrong or we messed it up or something. Lo and behold, we got disconnected after we put the drops, I was nervous but going back to same page it continued where it left off, with a new rep. Also nice to have 1 around in case I need to test someone randomly I also ordered iHealth 2 pack for $14 from WYZE.com (odd but they are now selling test kits) in case we want to randomly check ourselves/others later on. I was planning to take few with me but shipping is pretty slow now. Will they offer free testing on cruise if we ask for it? The most nervous part is getting our son tested before getting on board..

BrianAlt reacted to a post in a topic: Fellow New Yorkers, where are you getting tested? We are nervous about delays!

True, I had to switch browsers few times, for some reason it kept giving me errors in Edge and kept reconnecting. I installed Firefox and now it said this is not compatible, I just copied and pasted the link from Edge to Firefox, and it worked on 1st try because link skips the "incompatible browser" message.

TBruce77 reacted to a post in a topic: Fellow New Yorkers, where are you getting tested? We are nervous about delays!

TBruce77 reacted to a post in a topic: Fellow New Yorkers, where are you getting tested? We are nervous about delays!

I wanted to share some update, first of all huge thanks to Vlad for sharing the rapid PCR option at CVS Minute Clinic. We drove from LIC area to Kings Parkway yesterday, took us about 3,5 hours travel+test+wait+return to get my son tested. We also had our own appointments for today at same place as well as our in-home card test kits ready. However the experience at the kings highway spot was a bit nerve wrecking because when we got there, the doors were locked and it said Closed. There were people outside waiting, while others were angrily leaving. I suppose those didn't have appointments, we waited until my son's appointment time and were really lucky to get tested because the lady said they only had 25 tests, and that company did not send them enough, these were being sourced from a doctor's office. They also cancelled our PCR appointment we had for today, luckily we had our in-home test kits ready and got those done, and we are officially ready to cruise. So if anyone is booking rapid PCR, I recommend book it as early as possible, there is no number to call directly, and the site is actually next to CVS, but once you get in, it's really quick in/out. There is no other location that's doing rapid PCR from what I can tell, unless you pay extra out of pocket and even then getting appointments or reaching to places like ClearMD is very difficult. I am attaching what I found today about test sites in 5 boros. COVID-19 Testing Sites | NYC Health + Hospitals (nychealthandhospitals.org)

Thanks, did they offer quicker PCR test? I am hearing people wait longer and longer for results now. The one in Brooklyn is also community site, do they get crowded? Vlad, yours is also community site, just wondering if it's one of those crowded places with lines even with an appointment. For adults I don't mind, but bringing kids and if it's crowded with potentially sick people getting tested. Our cruise is on Friday so I scheduled him for Tuesday, and I received in-home test kits from RC this morning, we are all set. We will take our tests on Wednesday and I made appointment for ourselves for Thursday just to be safe so at least we have our own appointments secured at the same Rapid PCR site. Just want to make sure Rapid PCR is accepted by RC for "unvaccinated" children. I wish I had known this, he missed the chance to be considered fully vaccinated by 4 days.

Been trying to reach them by phone or email, nobody is answering. Their website requires ID and we don't have any ID for my son, wondering if they will accept birth certificate or expired passport. The website doesn't mention they test kids either, which is another worry since they require payment up front and don't want to be out of $95. We might have to go to the place in Brooklyn CVS to get it done, although it says that CVS is closed and now that's a community testing center.