 Posts

13

Joined

Last visited
Recent Profile Visitors
The recent visitors block is disabled and is not being shown to other users.
stlpam's Achievements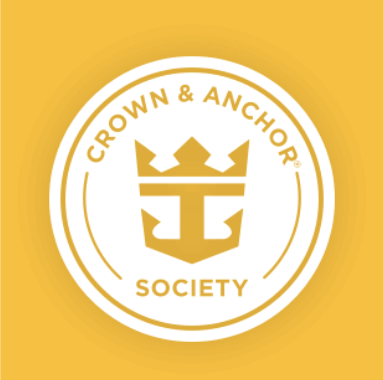 Gold (2/7)
3
Reputation
Thank you. He is finally home. I think it was the lack of customer service that really ticked me off, the most. Id love to share a couple of photos, but don't know how to do that.

Running out of steaks was a small part of the issues. No gluten free or sugar free desserts at Windjammers was another, even after I asked Guest Relations and various servers for something. Anything, except the glorious apples. No mention of our celebrations was another. I know of at least three other cruise lines that do something for celebrants. When you get sick on the sixth day of a seven day cruise, you have to assume you got it on the ship. I am on my third round of antibiotics and my husband is on his fifth one. He has been in the hospital for 6 days. This was a super bug, for sure. Royal Caribbean was so nonchalant about our issues. Basically said it was not their problem, and they don't give a fig for their passengers.

Had I known how sick I was, of course I would have seen the doctor. I thought it was just a cold. And then it escalated.

There was a section in Windjammer devoted to Gluten Free, and all it contained was two baskets of apples. I do have photos. Due to the incubation time of our illlnesses, there is no other place that we could have gotten infected. My husband will be in the hospital for a few more days. He's on his fifth antibiotic. I guess they ran out of steaks. I don't know.

Just got back from our Alaska cruise on Explorer of the Seas on September 7. The ship was nice, and so was our room. Staff personnel were also kind. We were celebrating our 48th Anniversary as well as both of our birthdays. That was noted on the reservation at least two different times, for all the good that did. No one said a thing to us. There were no gluten free desserts and no sugar free desserts at Windjammers even though I spoke to Guest Relations about it twice. One server said the Jello was sugar free. The one I confirmed it with said it was not. Their "gluten free" sweets were two baskets of . . . .apples. Yes, I have pictures. We wanted to have a steak in the main dining room the last night, but that was not an option. The three dinners we ate in the main dining room were good. The one we had to eat there after getting on board the ship was very limited, and they kept running out of food. On the 6th, I started with congestion and a sore throat. I didn't go to the ship's doctor because we'd heard that you get quarantined. I had to go to Urgent Care on the 8th and my doctor on the 9th. I have acute sinusitis and acute bronchitis. On the 11th, my husband started getting sick. It started out just like my infection. We had to call the ambulance on the 14th because he could not breathe. He has Influenza A and pneumonia. He is still in the hospital and is likely there for another two days because he still needs oxygen. Talking to representatives from Royal Caribbean yielded that it was our fault for not going to the ship's doctor, and since I got steak once, that was good enough.

Thank you all so much! You just saved us $150!!

We are not fancy eaters, but we enjoy a good streak or prime rib, etc. Do we need the upgrade for three meals for $75? Do we purchase it before we start the cruise? My husband refuses to eat anything exotic; Asian food is a "no go" for him. Do the meals have to be from three different places? Thank you in advance.

Thank you all so much for your honest answers. They will help in choosing our next cruise.

No kids traveling with us. We are senior citizens. I am a Disney fan since the original Mickey Mouse Club was on TV. We are new to cruising.

Why do you think RC is better? Trying to maximize our enjoyment and not miss anything our cruise has to offer. Thank you.

Thank you all so much. We leave Friday for Alaska. We lived in Wildwood for about 35 years before relocating to Winter Garden, FL.

My husband bought the Wi-Fi package. Would we get more use out of putting it on an iPad or and iPhone?