 Posts

28

Joined

Last visited
Recent Profile Visitors
The recent visitors block is disabled and is not being shown to other users.
Tampaite's Achievements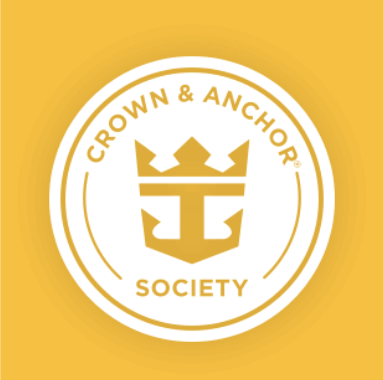 Gold (2/7)
1
Reputation
Atlantis - Discover Atlantis Tour Nassau, Bahamas / Duration: 3 hours 30 minutes Where should we buy tickets? Now before the cruise? On the ship? once we Disembark? Currently, Royal Carribean website shows price as $49 per person(Adult and Child) but it doesn't state if they charge Infants. Does anyone know if Infants(below 12 months) are charged as well? We are travelling as a group of 5, 3 adults and 2 kids(4 year and <1 year) Thanks

Decided to get the larger 8 pack ones for $10.99 Link: http://amzn.to/2zsUBe8

I was thinking the same as the Royal Caribbean ones were narrow. Wasn't sure if we purchased the larger one, how good/bad the Royal Carribean tag would look like in them?

We checked in online and were able to print the eTag. I wasn't sure if Cruise-lines still provide you a complimentary luggage tags or should we buy one online or at the cruise-ship? Looks like there are couple varieties online - will the below fit all Royal Caribbean ships eTags? Link: http://amzn.to/2yHdE5d

11/01 - Update. Called RC customer service, no suites available. However, price to upgrade 1 interior room to Oceanview came down to $200. Still holding out for $100ish. Will the price be cheaper on the day of the sail? Am assuming it would be unless RC wants those cabins empty when we set sail.

Best to have document from both parents. Talking about children - not to hijack the thread - do we need additional vaccinations? they currently do get the recommended immunizations.

Guess there isn't anything one can do about those smokers, perfume overdosers and people yapping on walkies or cell phones. If they are annoying, the only solution is to walk away unless you want to get into argument and ruin your vacation. lol

We looked into the internet package and it's not worth the cost so will forgo it. Perhaps, when the kids are older, we may consider paying for them.

We aren' t sure we will use them but may try it out but will be considerate and respectful. That said, I hope smokers are considerate and respectful and don't wander around the ship after smoking in certain areas and carrying that smell around...lol.. How do you deal with that stink ?

Thanks. We will plan accordingly. LOL on walkie-takies - they are annoying yes similar to smokers on-board but you put up with them. Don't you? We really don't plan on using them but its an option when it comes to safety of our children.

Another silly Question: I hope there are ATMs on Majesty of Seas. Are there surcharge-free ATMs on-board as well? If not, does anyone know the cost of withdrawing money. The FAQ says ATMs are available and there is a fee for withdrawal but the website search doesn't show anything about cost of withdrawing money nor daily limits for withdrawal.

10/30 - Update. Called RC customer service, no suites available. However, price to upgrade 1 interior room to Oceanview jumped to $300 and it was slightly lower at the time of booking. I was hoping for a price increase of about $100ish so will wait for another week and call them.

Thanks Matt but I don't think they are better alternatives unless you don't mind paying. Don't want to sign up for international phone service for a 4 night trip plus calling via cell-phone or even texting costs an arm and a leg. To stay in touch on the ship, looks like walkie-talkie are an option but am not seeing any reviews or someone who may have used them in the past.

Continuing with the theme of questions: I understand cell phone reception will be limited or unavailable. Are we allowed to bring walkie-talkies onboard?

RestingBird reacted to a post in a topic: Majesty of Seas - how often do suites get cancelled at last minute?

The question is: did you overpay when you made the initial booking? Did you go from paying $200 pp to $204 pp or from $700 pp to $704 pp(per person). a little context would help us.