In:
There's all sorts of extras you can bring on a cruise, but it seems I forget one or three of them when I actually go on a cruise.
Last week I sailed on Liberty of the Seas for a short 3-night cruise, and the first time I went to wash my hands in my stateroom bathroom I realized I forgot to pack liquid hand soap. While there's nothing wrong with the bar soap that Royal Caribbean provides, I prefer bringing my own for ease of use.
That got me thinking about other really cheap extras someone can bring on a cruise that enhance the experience.
While we have a great cruise ship packing list you can refer to, it's easy to overlook these extras because they aren't things that one might naturally consider in the course of preparing for a cruise.  Underwear, toothbrush, sunscreen, are all examples of things you probably bring with you on any trip, but certain "good to have" extras for a cruise vacation aren't as obvious.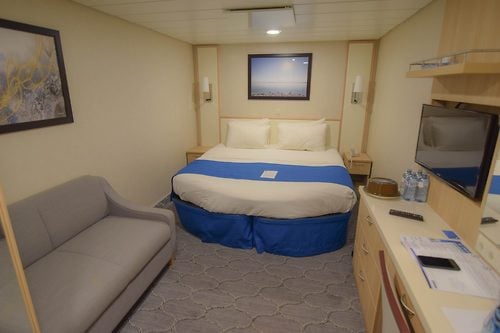 Before you hit the road to get on a cruise, double check you packed these under $10 things that will make your cruise better.
Please note that I linked to each item on Amazon which contains an affiliate link. This affiliate link costs you absolutely nothing extra, but I make a small commission if you purchase it.
Liquid soap
$9.39 at Amazon
As previously mentioned, liquid soap is so nice to have in your cabin.
Washing your hands on a cruise ship is super important, but the bar soap the cruise line provides requires more work to work up a lather compared to liquid soap, and I never like the "dry" feeling it leaves me with after.
Instead we like to pack liquid soap to have in the bathroom.
Not only does it feel better on my hands, but it's faster and smells better too!
Laundry hamper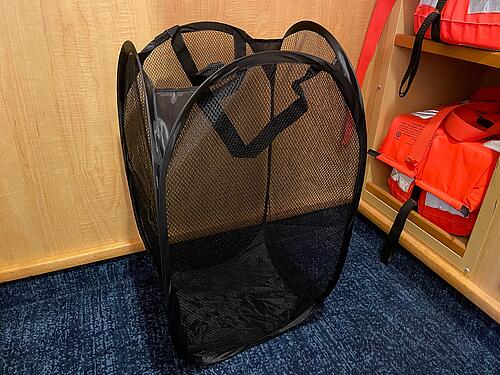 $6.99 at Amazon
Ever since I tried bringing a laundry hamper with me as part of my inside cabin hacks testing, it's become a staple of my cruise packing procedure.
On my last cruise, I forgot it at home (it was in a different piece of luggage than I ended up bringing) and it was then I realized how nice it was to have.
Without a hamper, I just designate a corner of my cabin closet as the laundry pile and it grows and grows until the end of the cruise. When it's time to pack up, I have to gather everything up.
With a pop up laundry hamper, it's so much easier to keep things organized and grab it when the cruise is over.
Luggage tag holders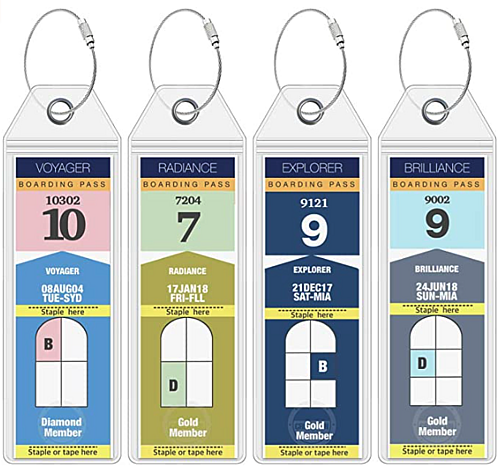 $6.99 at Amazon
While remembering to print out luggage tags is a challenge in and of itself, having luggage tag holders gives me much more confidence they wont get ripped off accidently.
I've been using luggage tag holders for years as an easy way to display luggage tags without fear the paper tags would break off in the process.
Not only are they cheap, but they last a really long time.
My own shampoo & body wash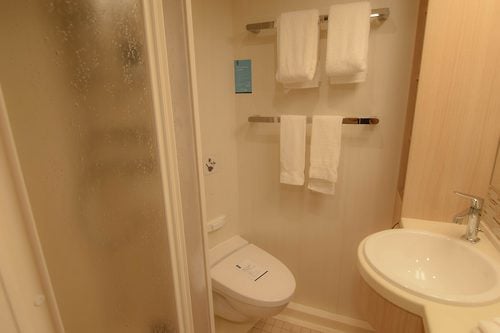 $7.99 at Amazon
I remember when Jenna took her very first Royal Caribbean cruise and I neglected to mention she should pack shampoo and body wash because the mystery liquid in the cabin showers is less than ideal.
After a couple days, she mentioned how bad it was and I was flabbergasted she was using it because I usually bring my own.
Along the same lines, I sometimes overlook packing my own and the stuff in the cabin never works as well.
Suites have upgraded toiletries that are much better, but it's still not as good as what you probably use at home.  This is especially true for women who have specific needs for their hair.
Depending on your brand, this one may come in above the $10 threshold, but even a cheaper one you bring will likely be better than what is waiting for you in the shower.
Aspirin
$4.59 at Amazon
If you have a Royal Caribbean drink package, there's a good chance a bottle of aspirin is a solid investment for the next day.
Between hangovers and drinking enough water every day, it's easy to run into a headache while on a cruise. 
Just like travel insurance, having a bottle of aspirin is so helpful when you really need it.
Chapstick
$1.49 at Amazon
Every time I take an Alaska cruise, after a day or two I suddenly remember I forgot to pack chapstick because it becomes apparent we need it.
Just like sunscreen, chapped lips can hurt quickly.
Other must-have cruise items worth bringing
In addition to the list of sub-$10 things I love to bring on a cruise, I thought it would be helpful to also include other items I would be disappointed if I forgot at home.
We all (should) know to pack the basics, such as underwear, socks, pants, and shorts. But there's a host of other things I strongly recommend you pack on your cruise too.
AirTags
Not only are AirTags helpful if you're flying, but they can be really useful if you're going on a cruise.
Include an AirTag in your luggage and you can easily track where your bags are using your iPhone.
Read more: I tried AirTags to track my luggage on a Royal Caribbean cruise
Reusable water bottle
You can get water around the ship, but it's much more convenient to have a reusable water bottle to stay hydrated.
Not only does it hold more water than any cup of water you'll find on the ship, they can be brought off the ship for shore excursions.
Noise cancelling headphones
Not only are noise-cancelling headphones useful outside of an airplane, they make a tremendous difference in being able to enjoy "me time" onboard a ship.
I really love putting them on when I'm on the pool deck so I can enjoy the breeze and sun while laying out in a lounger, without all the conversations, music, and noise you'd have to put up with around you.
For years, I've used and recommended the Sony WH-1000XM4 wireless noise-cancelling headphones for over-the-ear comfort and unbeatable noise cancellation.
I know a lot of other people that prefer the Apple AirPods Pro because they offer noise cancelling without the heft and size.
Read more: The best travel tech gadgets for a cruise ship vacation
Air freshener
Whether you're sharing a cabin with a friend or family member, what happens in the bathroom shouldn't be well-known to everyone else.
Poo pourri and other air fresheners are a must-pack item to keep your cabin bathroom from being a point of contention (or embarrassment) 
Magnetic hooks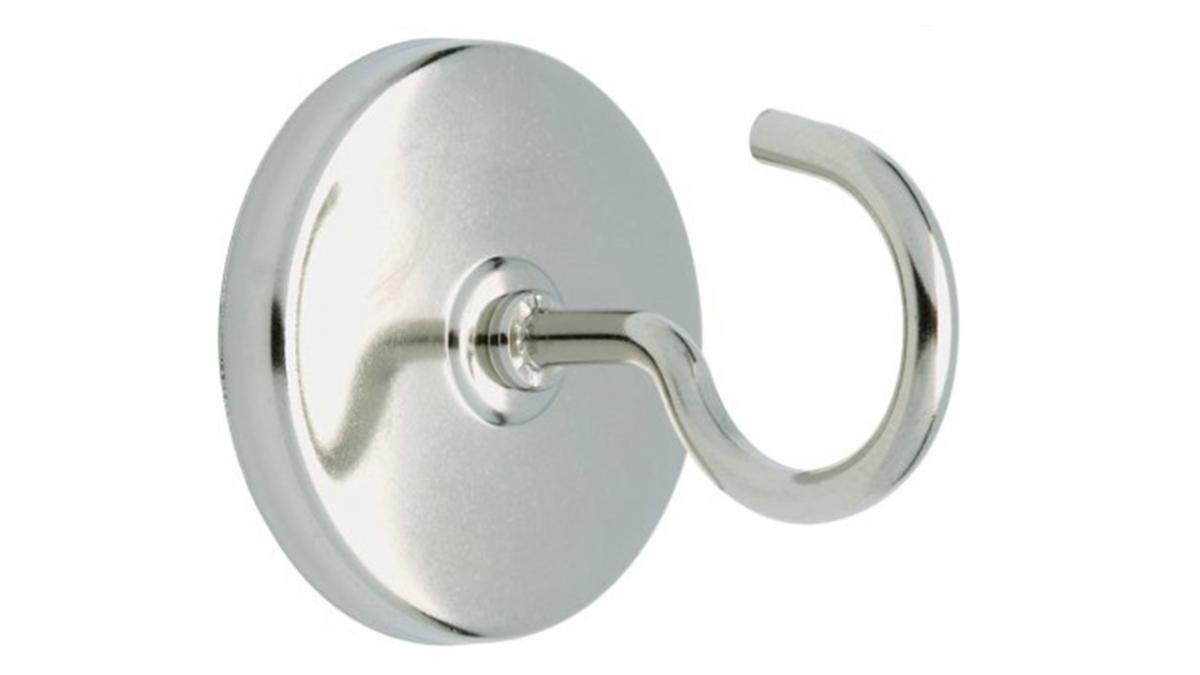 Your cabin walls are metallic, which means you place magnetic hooks just about anywhere.
Storage space on Royal Caribbean ships is notoriously low, and magnetic hooks provide convenient ways to hang clothes and accessories.
I recommend these magnetic hooks if you have not purchased one yet.
E-reader
If you're a reader, bringing a Kindle or other e-reader is a must-have on a cruise.
You'll find lots of opportunity to read while on a cruise, especially on a sea day. The Kindle Paperwhite is perfect for the pool deck as well as in your cabin.
Night light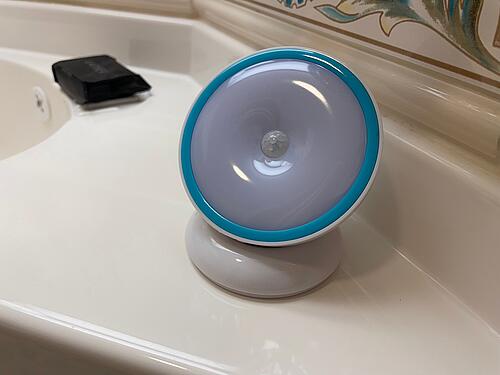 It shouldn't come as a shock that inside cabins are really dark at night because they have no natural light source.
This night light not only offers lighting, but it will only come on when someone moves around.