In:
The eternal question all travelers have is, "Where's my luggage" and that's true on cruise ships as much as airports.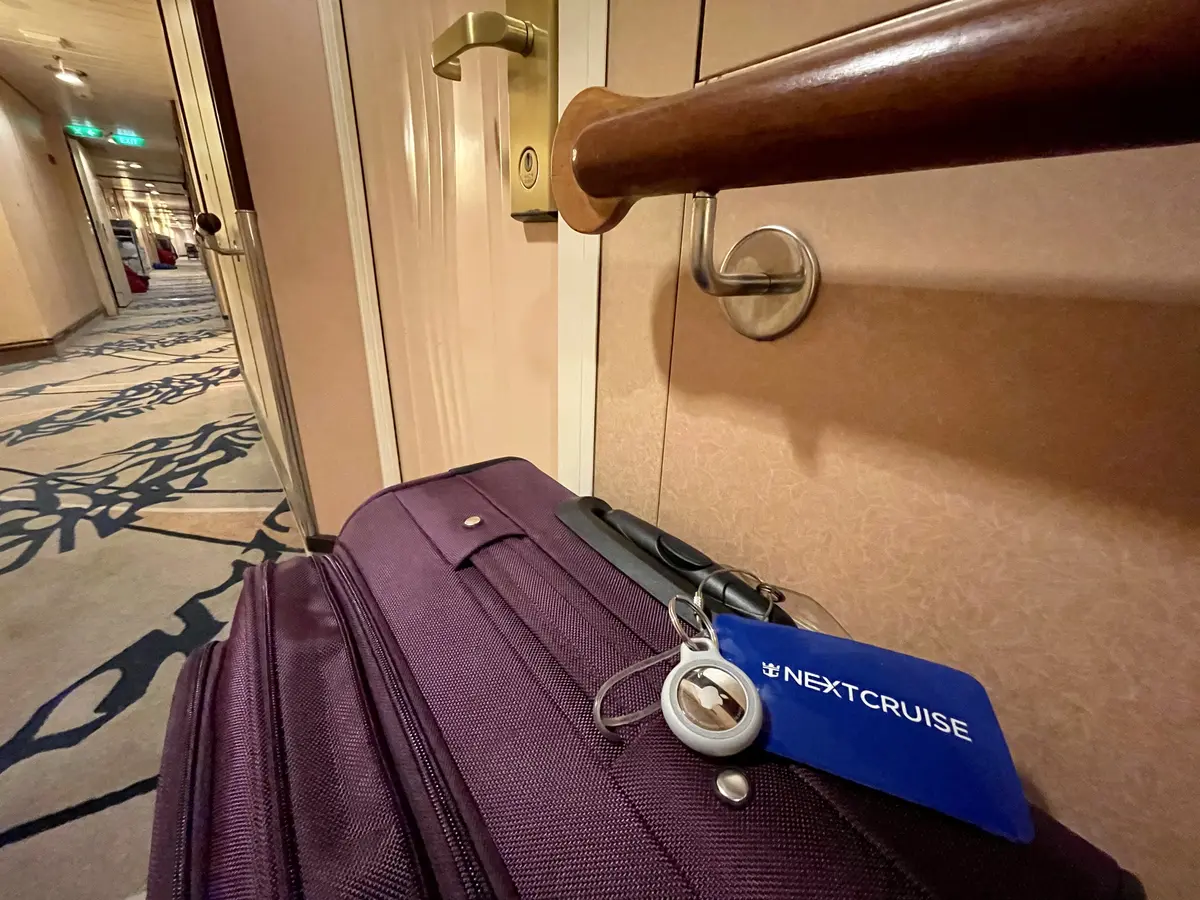 While I've always had good luck with my luggage being delivered to my stateroom in a timely manner, you can never be too careful when it comes to ensuring your luggage doesn't get lost.
When you go on a cruise ship, Royal Caribbean will deliver your luggage to your cabin.  Guests drop off their luggage with porters outside of the cruise terminal, and then that luggage gets taken onboard the ship and eventually makes it to in front of your door.
In my experience, the issue of when will my luggage get delivered rather than it getting lost is a game of cat and mouse we play trying to see if it's arrived yet.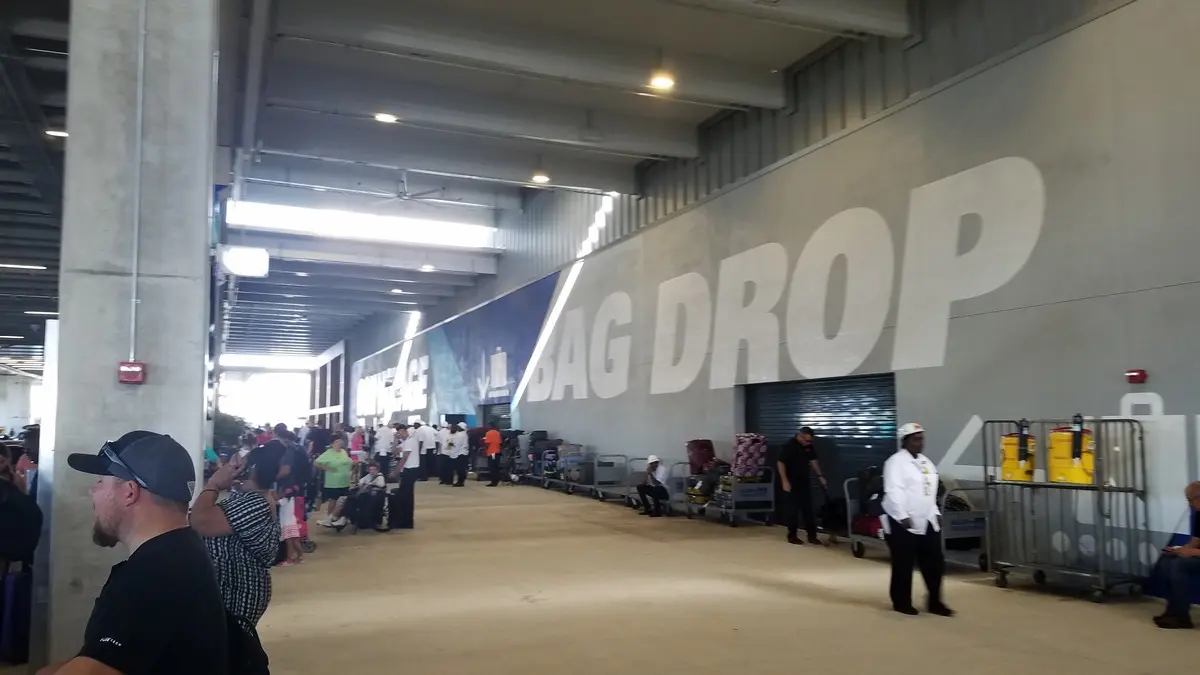 Recently, a number of RoyalCaribbeanBlog readers have started using AirTags to track their bags and I thought I would give it a try to see how well it works.
As an iPhone user, I wanted to know if AirTags would be a simple and effective way to monitor my luggage location during the embarkation process.
What are AirTags?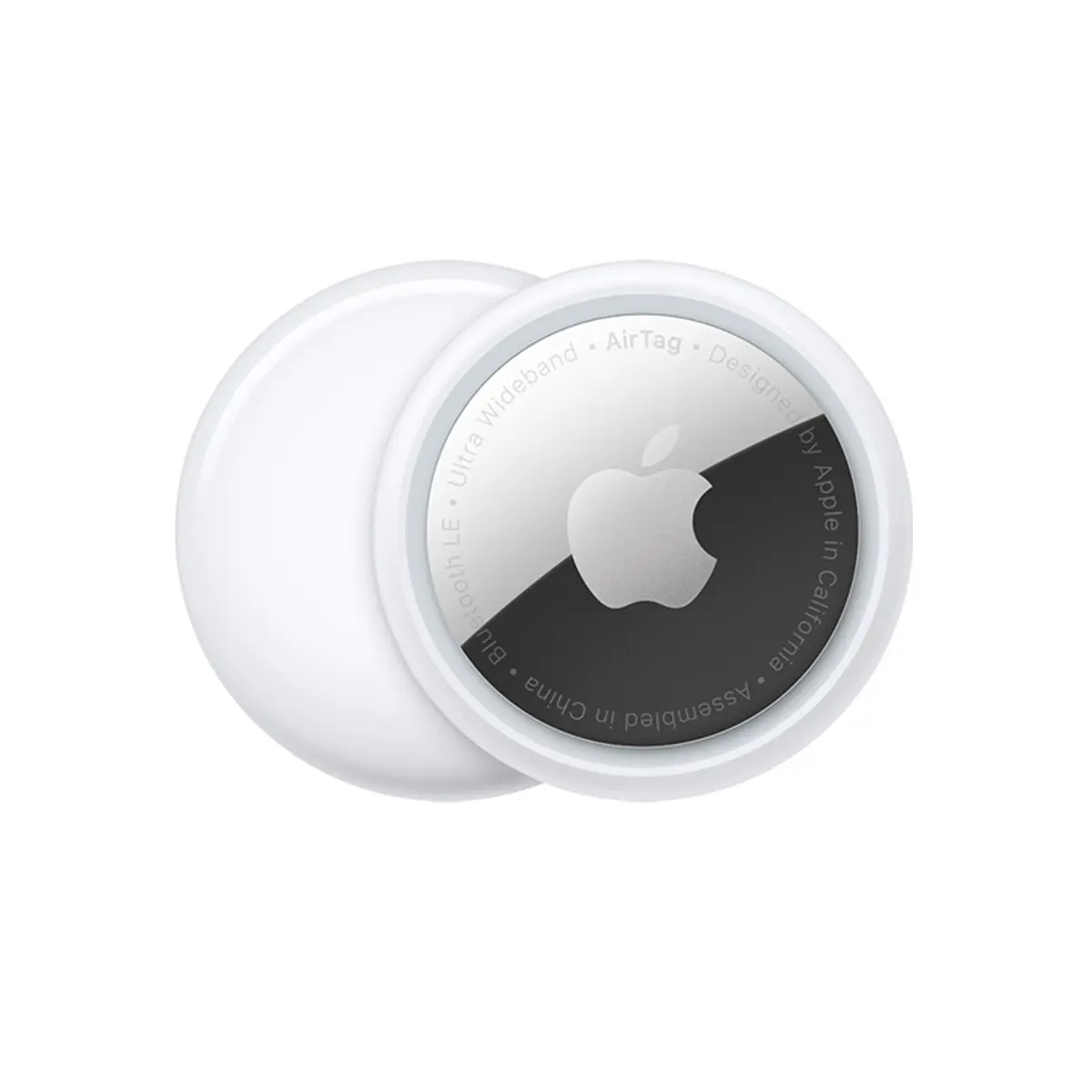 AirTags are the name of an Apple product that you can attach to almost any item so that you can track it using Bluetooth technology.
The AirTag is a small, button-shaped tracking device with a glossy white front and measures in at 1.26 inches in diameter, and it has a height of 0.31 inches, or 8mm. It weighs 0.39 ounces (11 grams).
Once activated, AirTags can be tracked using Bluetooth right alongside Apple devices in the Find My app.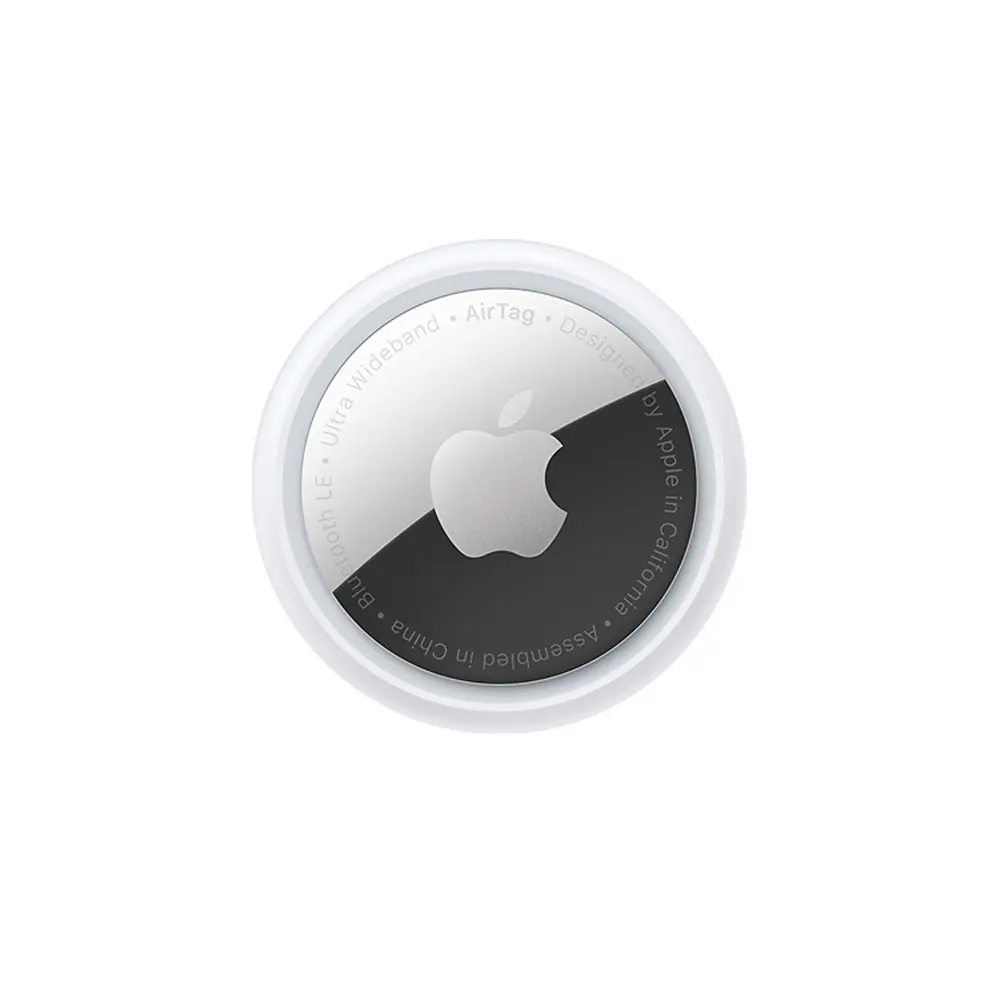 A single AirTag will cost $29 and a 4-pack costs $99. [Note, these links contain an affiliate link. I earn from qualifying purchases that costs you nothing extra]
If you have an Android phone, you can't set up AirTags, but you can use the Tracker Detect app to track an AirTag with Android. 
There are alternative products for Android devices that work very similarly, such as Tile Pro. A 4-pack costs $92.99.
How do AirTags work?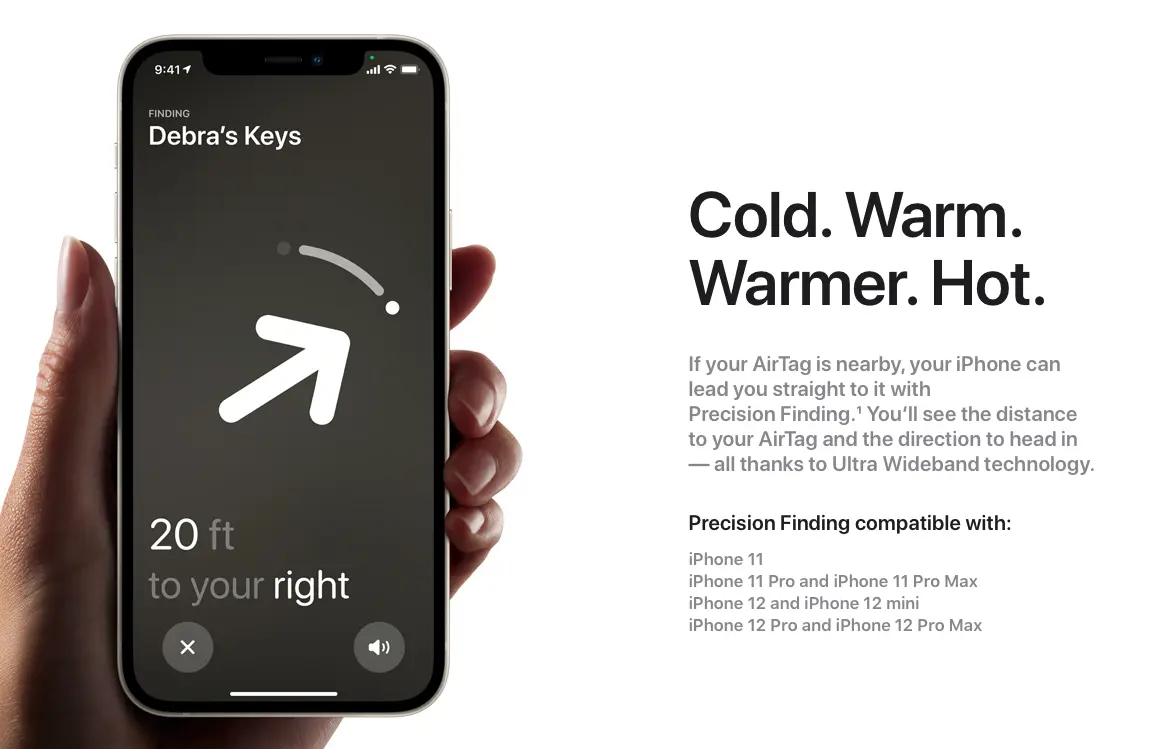 A major misconception about AirTags are they are not GPS trackers.
AirTags have no means to communicate directly to the internet because they don't have GPS chips in them.  They rely on an iPhone being a host to communicate their position.  
An iPhone near an AirTag will detect the AirTag and report it's discovery to iCloud if that iPhone passing by has an internet connection.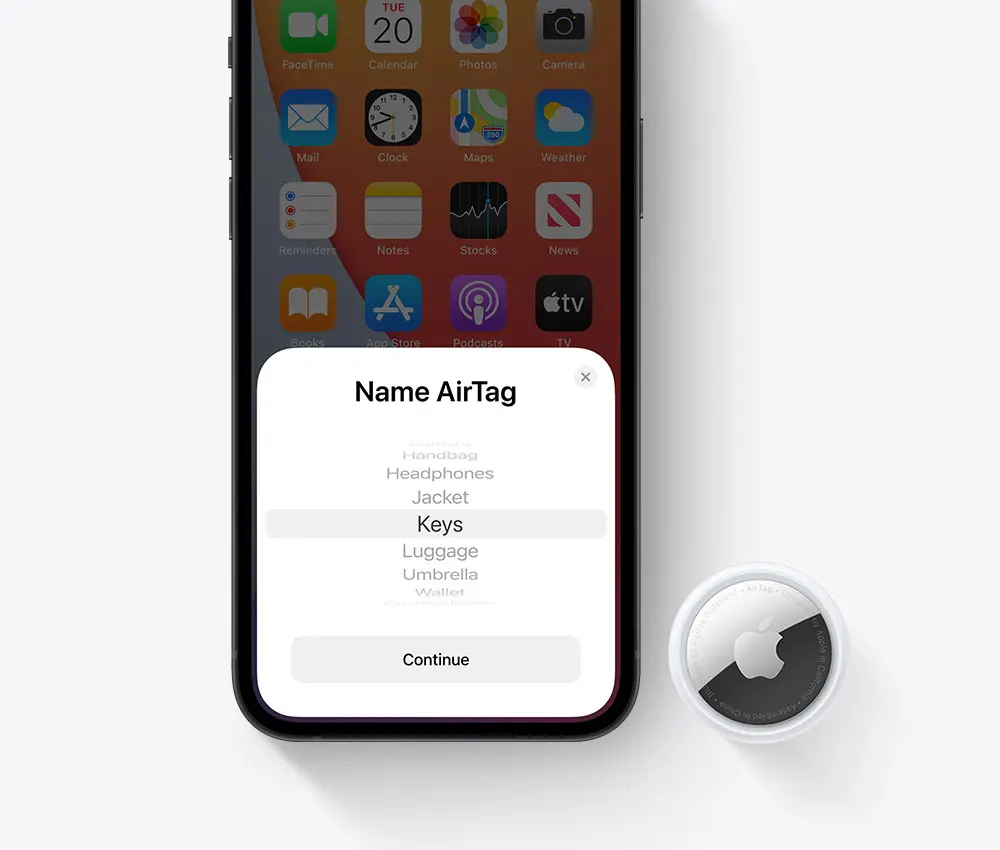 This is done without consent or awareness of the passing iPhone - it's baked into the iPhone OS.  iCloud uses the position or GPS fix of the iPhone that detected the AirTag to record the location of the AirTag. 
If the iPhone has a poor GPS fix iCloud doesn't note that, it assumes the iPhone GPS fix is right.
Trying out AirTags in my cruise luggage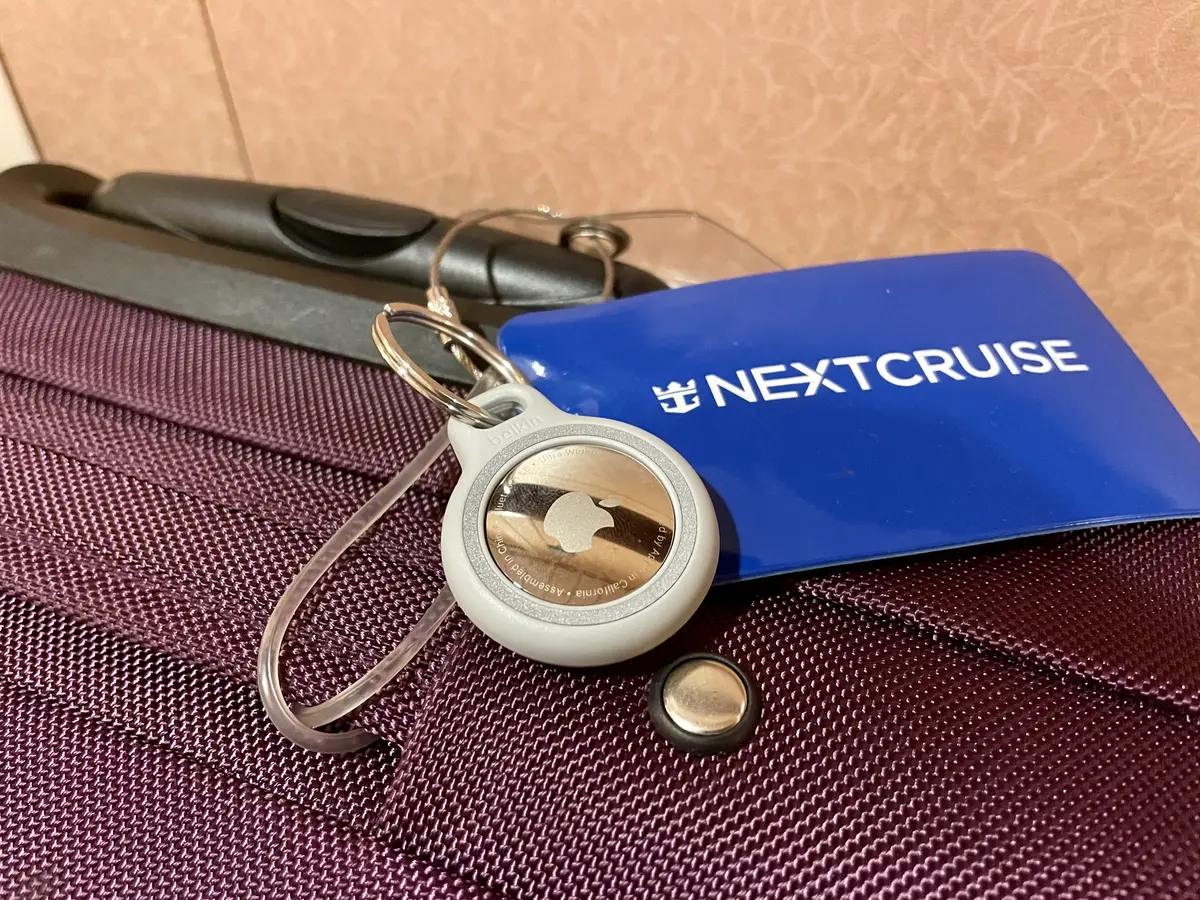 On my Mariner of the Seas cruise, I placed a single AirTag in my one piece of luggage I checked with the porters.
Prior to the cruise, I connected my AirTag to my phone. You'll need to do this to pair the devices together prior to using the accessory.
The great thing about air tags is how easy it is to use them. Once they're paired, there's nothing else to do other than put the AirTags in the the place you want it and then track it via the app.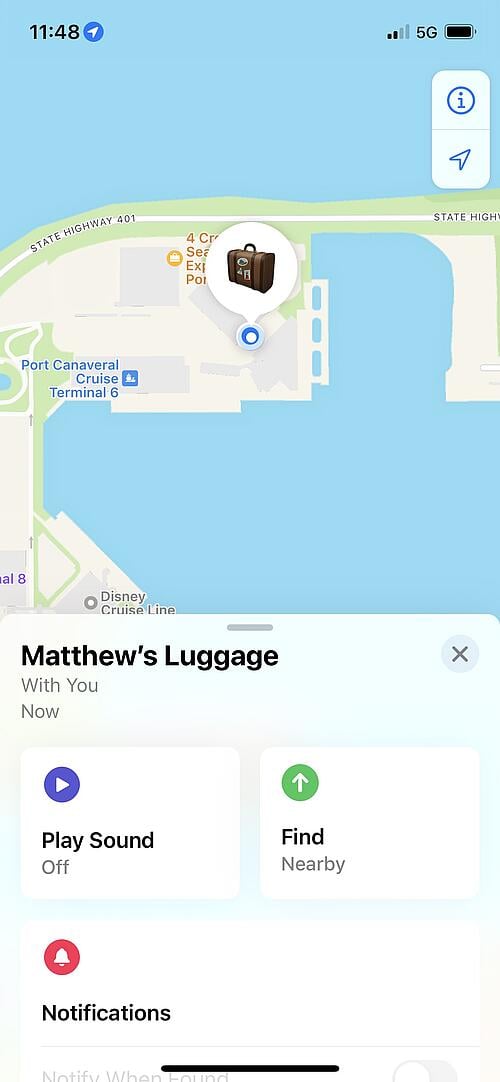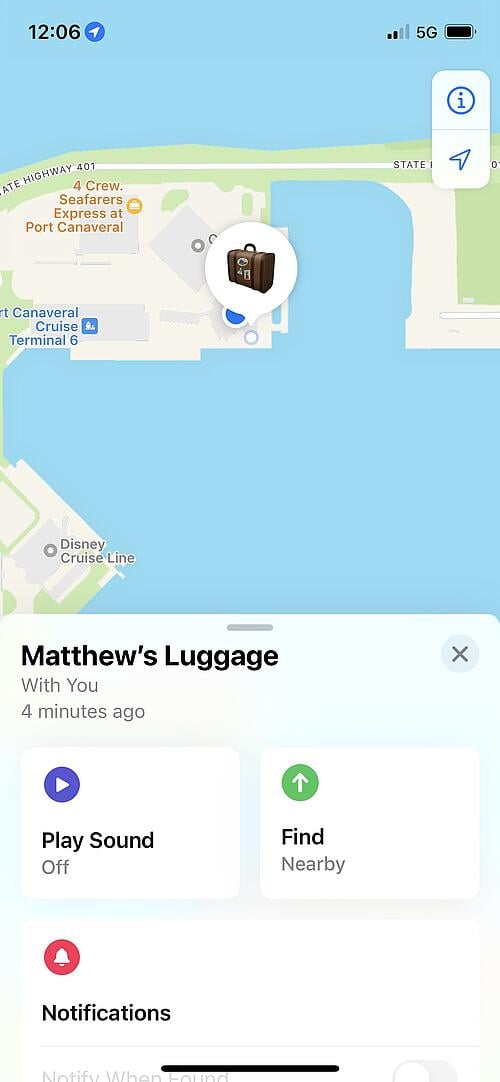 The Apple AirTag battery lasts about a year and when you remove them from their plastic wrapper, they become instantly active.  Then when you place it near your phone, it pops up on your screen to pair and connect.
Since it's dependent on anyone's iPhone being nearby, sometimes the location is hit or miss as to how accurate it would be. Occasionally my luggage appeared to be in the ocean or close-by.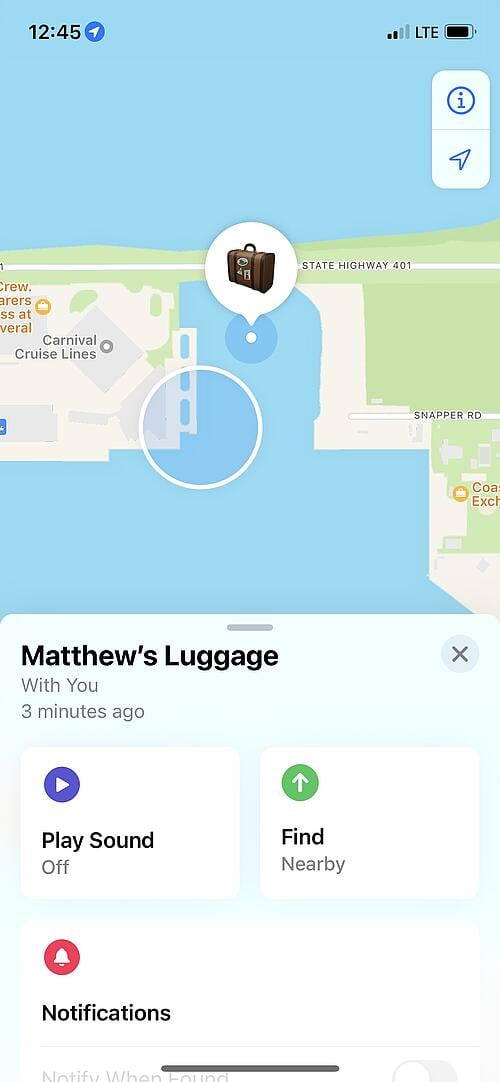 Later, I checked the app again and the AirTag was reported once again to be "with me". I went out of my cabin and looked down the hallway and there was my luggage.
Thoughts on AirTags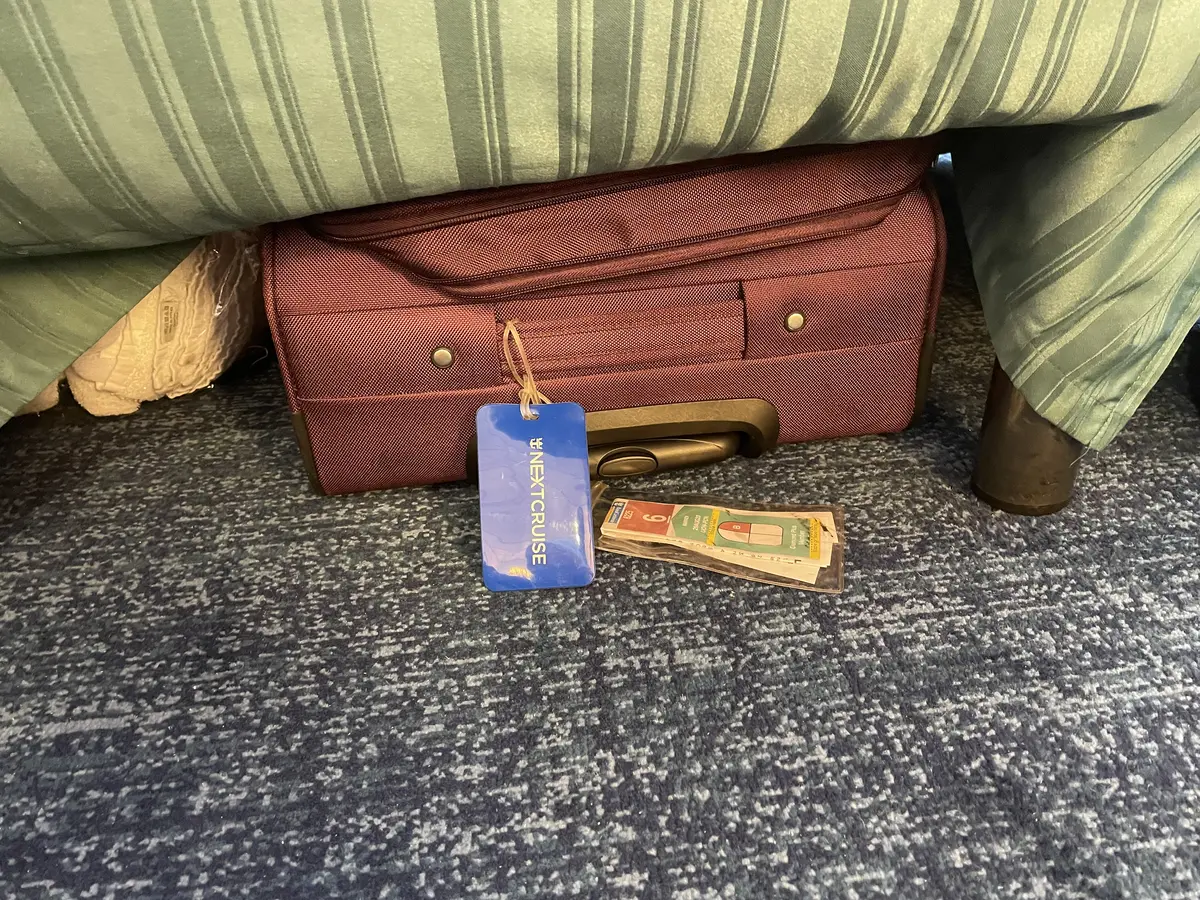 While not the exact tracking option some may think it is, AirTags worked just fine for what I needed.
Given that the luggage never goes that far away from you while onboard, it's good peace of mind to have them just in case they were to be misplaced.
Unlike air travel, where you may end up taking off and across the country while your bags are somewhere else, it's far less likely your luggage stays behind.  But there's been enough times where one bag doesn't get delivered that it would save some sanity.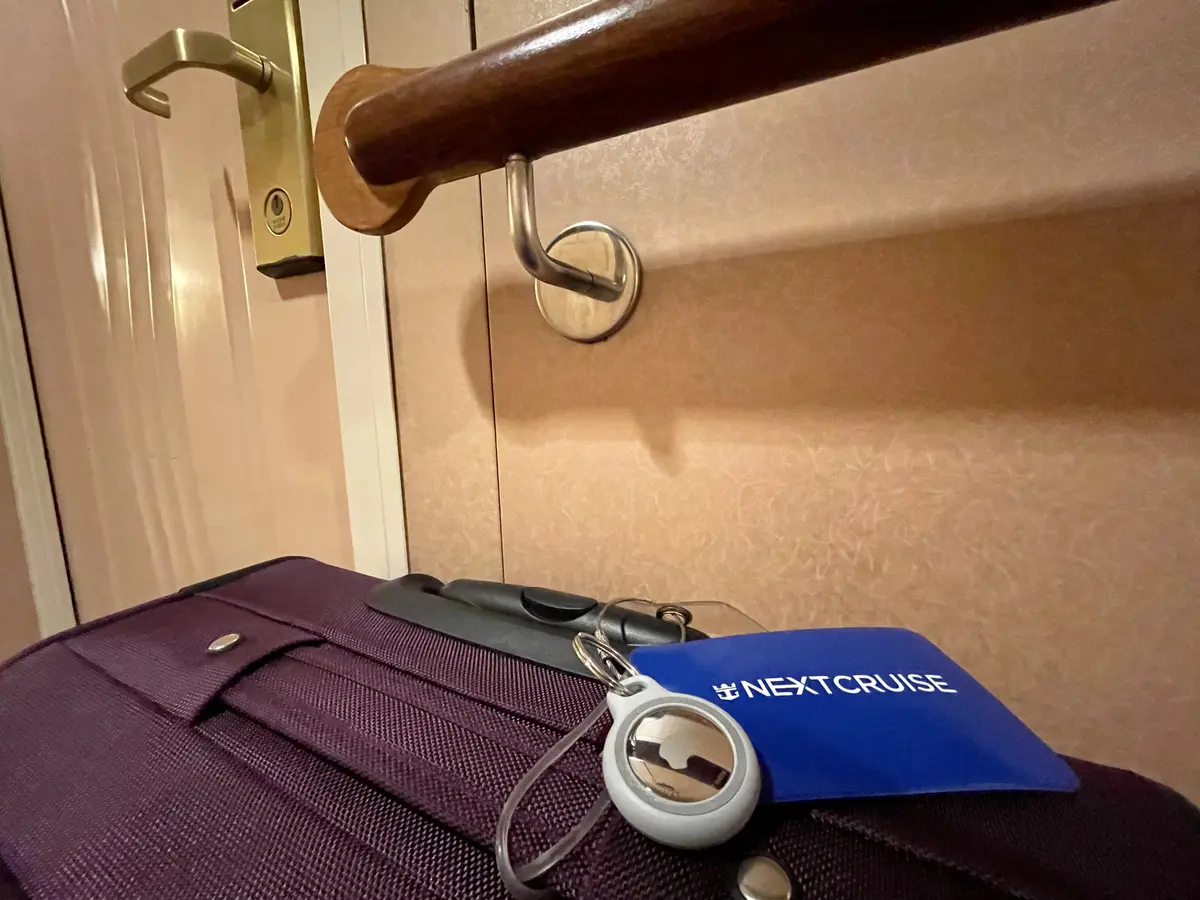 The key is to understand that it's not like having a tracker that is akin to a movie where you have a red dot you can see in real-time.
As I mentioned earlier in the article, if you don't have an Apple device, then Tile Pro could be a suitable alternative but you'll be out of luck with AirTags.