In:
Royal Caribbean wants to change how leftover food and other human biproducts are used so they can power the cruise ships of tomorrow.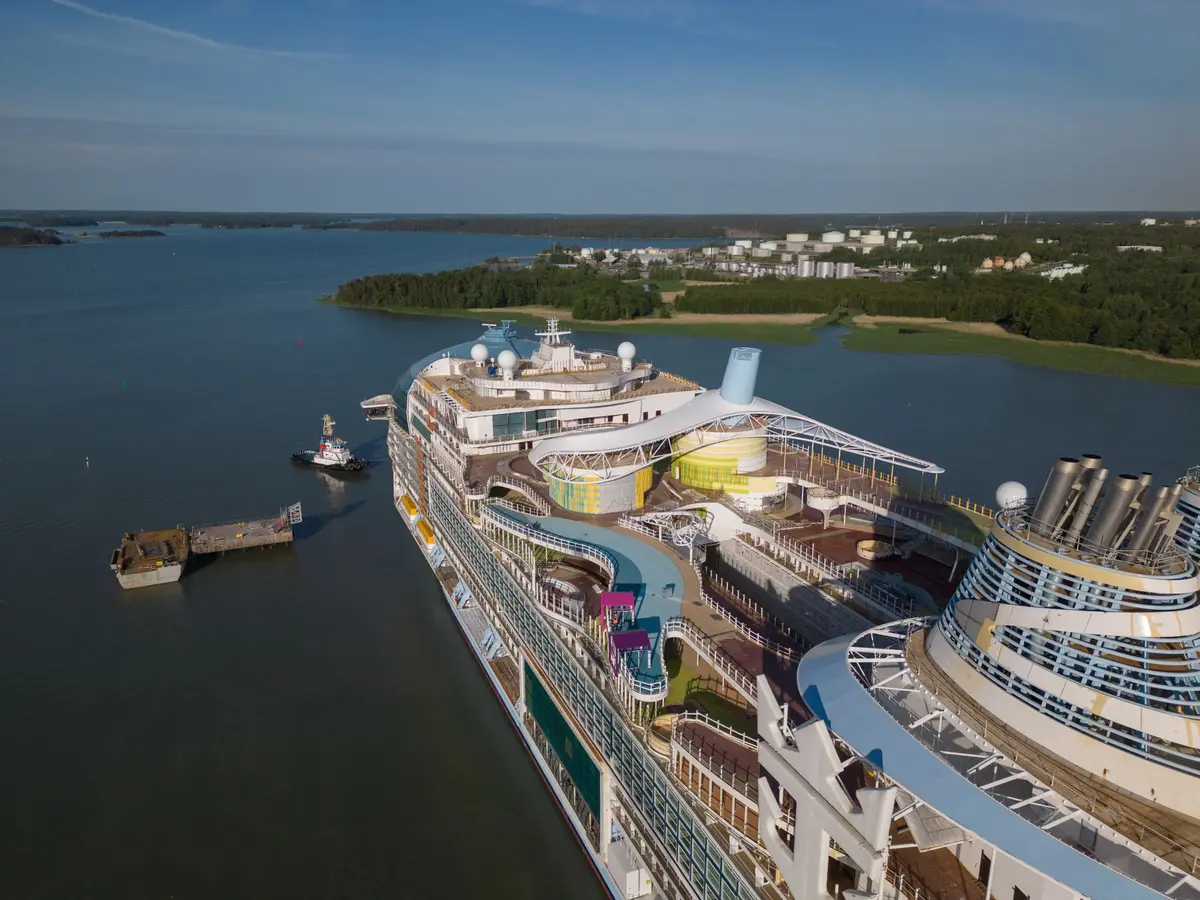 Through a new set of technology, Royal Caribbean Group announced new initiates that include waste-to-energy systems, food waste applications and an expanded network of green hubs.
The three new initiatives are aimed at ensuring the company continues to decrease its environmental footprint.
Royal Caribbean Group President and CEO, Jason Liberty, celebrated the new initiatives, "Pioneering the first waste to energy system on a cruise ship builds on our track-record of waste management and furthers our commitment to remove waste from local landfills and deliver great vacation experiences, responsibly."
A new way to power cruise ships
Two new cruise ships will employ the cruise industry's first systems to turn solid waste directly into energy onboard.
Two systems will debut on on Royal Caribbean International's Icon of the Seas and Silversea Cruises' Silver Nova.
Microwave-Assisted Pyrolysis (MAP) and Micro Auto Gasification (MAG) will take waste on board and convert it into synthesis gas (syngas) that the ship can directly use as energy. 
An additional bioproduct of the system, biochar, can also be used as a soil nutrient.
Combatting food waste
Royal Caribbean Group also announced it will reduce food waste across the fleet by 50% by 2025.
It plans to do so through five pillars of initiatives:
Developing a proprietary platform to monitor food supply and accurately estimate how much food should be produced, prepped and ordered on a given day.
Using artificial intelligence (AI) to adjust food production in real time.
Introducing a dedicated onboard food waste role to monitor and train crew members.
Tracking guest demand for specific menu items and adjusting menu preparation and ordering accordingly.
Introducing a food waste awareness campaign in the crew dining areas fleet wide. 
The war on waste has already begun, as Royal Caribbean Group reports already it has been able to achieve a 24% reduction in food waste by focusing on the front end of the food system, which prevents and addresses many of the main causes of food waste, including inventory management and over-preparing.
Green Hubs
Another focal point of today's announcement is to strengthen responsible waste management practices.
Royal Caribbean Group announced "Green Hubs", which are a capacity-building program to identify waste vendors in strategic destinations that has helped divert 92% of its waste from landfills.
Now joining the Green Hub program is the Galapagos Islands, where Silversea became the first operator to gain certification in environmental management by diverting all waste from landfill.