In:
If you are planning on purchasing travel insurance through Royal Caribbean or Celebrity Cruises, they are raising the price of their policy effective June 1, 2023.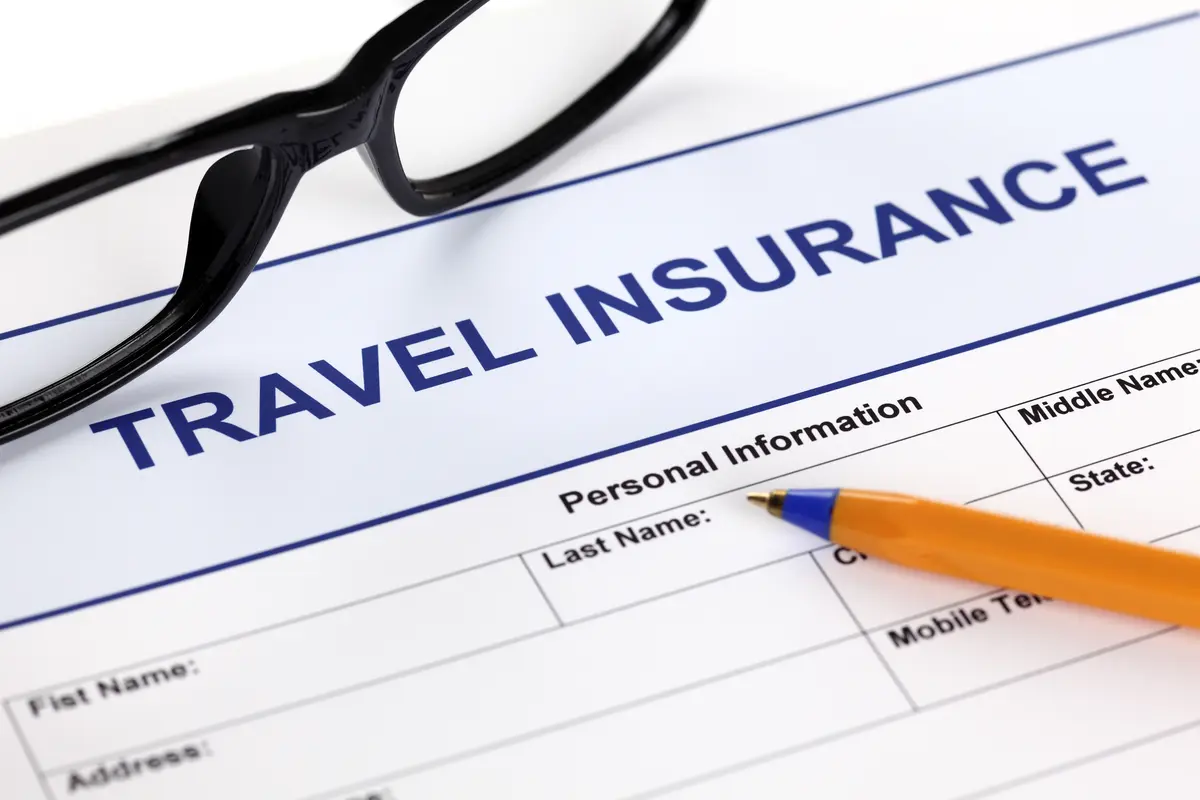 Royal Caribbean sent out an email to travel agents warning them of the change.
"Dear valued Travel Partner," the email starts, "From time to time, we evaluate the product offering and pricing. As you may know, the plan cost is based upon your clients' total trip cost (referred to as Total Protected Vacation Cost)."
"Effective June 1, 2023, the price of our Travel Protection product will increase for most guests, specifically when your clients' Total Protected Vacation Cost is less than $8,000."
While the price of the product is increasing, there are no changes being made to the product itself. 
How much will the insurance policy cost?
There are 32 different price points for Royal Caribbean and Celebrity's insurance, all of which are based on the total vacation cost:
$0 - $250: $39
$251 - $500: $49
$501 - $750: $69
 $751 - $1,000: $79
$1,001 - $1,250: $109
$1,251 - $1,500: $119
$1,501 - $2,000: $149
$2,001 - $2,500: $199
$2,501 - $3,000: $239
$3,001 - $3,500: $289
$3,501 - $4,000: $339
$4,001 - $4,500: $389
$4,501 - $5,000: $439
$5,001 - $5,500: $489
$5,501 - $6,000: $539
$6,001 - $6,500: $599
$6,501 - $7,000: $639
$7,501 - $8,000: $739
$8,001 - $8,500: $829
$8,501 - $9,000: $879
$9,001 - $9,500: $929
$9,501 - $10,000: $979
$10,001 - $10,500: $999
$10,501 - $11,000: $1,099
$11,001 - $11,500: $1,199
$11,501 - $12,000: $1,299
$12,001 - $12,500: $1,399
$12,501 - $13,000: $1,499
$13,001 - $13,500: $1,599
$13,501- $14,000: $1,699
Greater than $14,001: $1,799
What does the policy protect?
There are three primary components of the travel plan. 
The first is the Cancellation Penalty Waiver, which allows guests to cancel their vacation for specified reasons. It also includes a "Cancel for Any Reason Credit" that can be added for an additional cost.  
The second component is comprised of the benefits of the travel insurance that is underwritten by Arch Insurance Company: 
Trip Interruption: Up to 150% of total trip cost if you can't start or finish your cruise vacation because you're sick or hurt, there's a death in the family or another covered reason.
Trip Delay: Up to $2,000 ($250 per day) for catch-up expenses
Missed Connection: Up to $300 if you miss your trip departure for covered reasons by three hours or more. 
Accident and Sickness Medical: up to $25,000 if you get hurt and $25,000 if you get sick on your cruise vacation.
Emergency Medical Evacuation: Up to $50,000 if you need emergency medical transportation during your vacation. 
Baggage Protection and Delay: Up to $1,500 if your bags are lost, stolen, or damaged and up to $500 to buy necessary personal items if your bags are delayed.
Finally, you will get worldwide emergency assistance provided by On Call International. 
What does travel insurance not cover?
There are some things that Royal Caribbean's policy will not cover, such as Cancel for Any Reason. 
This is an addition that can be purchased separately by contacting 1-888-722-2195. If you booked through a travel agent, they will be able to assist you if this is something you are interested in.
Per the policy's contract, "This additional enhancement is offered by Royal Caribbean International as a special service to guests that purchase this cruise ticket Cancellation Penalty Waiver Addendum...Credits are valid for one year from issue date, are not transferable, and have no cash value."
"To be eligible for the credits: 1. The travel protection plan must be purchased prior to having made final payment for the cruise; and 2. Notification of cancellation must be given to Royal Caribbean International prior to the ship's departure."
"Once you've cancelled with Royal Caribbean International, please contact the Royal Caribbean Travel Protection Program Help Line at 1-800-453-4022 or 1-516-342- 7262 regarding cruise credits. Please note that AIR2SEA components are not subject to this cruise credit feature."
Additionally, the insurance policy will not reimburse you for inclement weather or cancelled ports of call.
If, for instance, you book a Western Caribbean cruise but find that the itinerary has been altered to an Eastern Caribbean one; the policy will not provide any compensation. 
Also, the policy's fine print states that benefits are not payable for any loss due to, arising from, or resulting from pre-existing conditions; war, invasion, acts of foreign enemies; or being intoxicated or under the influence of any controlled substance unless taken as administered or prescribed by a physician. 
If you are worried about something not being covered, you should read the fine print prior to purchasing the policy. 
What happens if I have already paid for insurance?
If you have already added travel insurance to your booking, you will not be required to pay the difference in pricing. 
That is, however, unless a certain event triggers a change. This could be a change in ship or sailing date, the addition of a promotion, or when the booking moves from offered to booked status, among other events.
Why should you consider travel insurance for your next cruise?
Travel insurance is not included in the cost of your cruise fare, meaning that you will need to factor it into your cruise budget. 
The purpose of insurance is meant to provide peace of mind in the unlikely event that an unexpected event occurs before, during, or after your trip and protects you against any major financial losses. 
Let's say that you booked your flight for the day before the cruise was scheduled to depart. Unfortunately, it was cancelled, and the airline was unable to rebook you on another flight that would guarantee an on-time arrival. 
The insurance plan would help cover some of the associated costs of rebooking and/or meeting up with the ship at the first port of call. 
Additionally, many passengers partake in active activities while on a cruise, whether they are onboard or ashore. Active activities come with a risk, and you can never predict if you will need medical attentional due to an accident.
Note that those residing in New York are ineligible for Royal Caribbean's insurance during booking. A policy can be added after the fact through travelcruisecare.com. This applies to Celebrity sailings, too.