In:
We have a detailed look at what will be Royal Caribbean's first private beach club in Nassau, Bahamas.
Royal Beach Club at Paradise Island, The Bahamas was originally announced just before the cruise industry shutdown as a new kind of destination experience: not quite as secluded or open a as private island, but still an exclusive option for Royal Caribbean guests.
The project was originally announced in March 2020. Nothing new has been announced, but this our first look at the renderings for the beach option.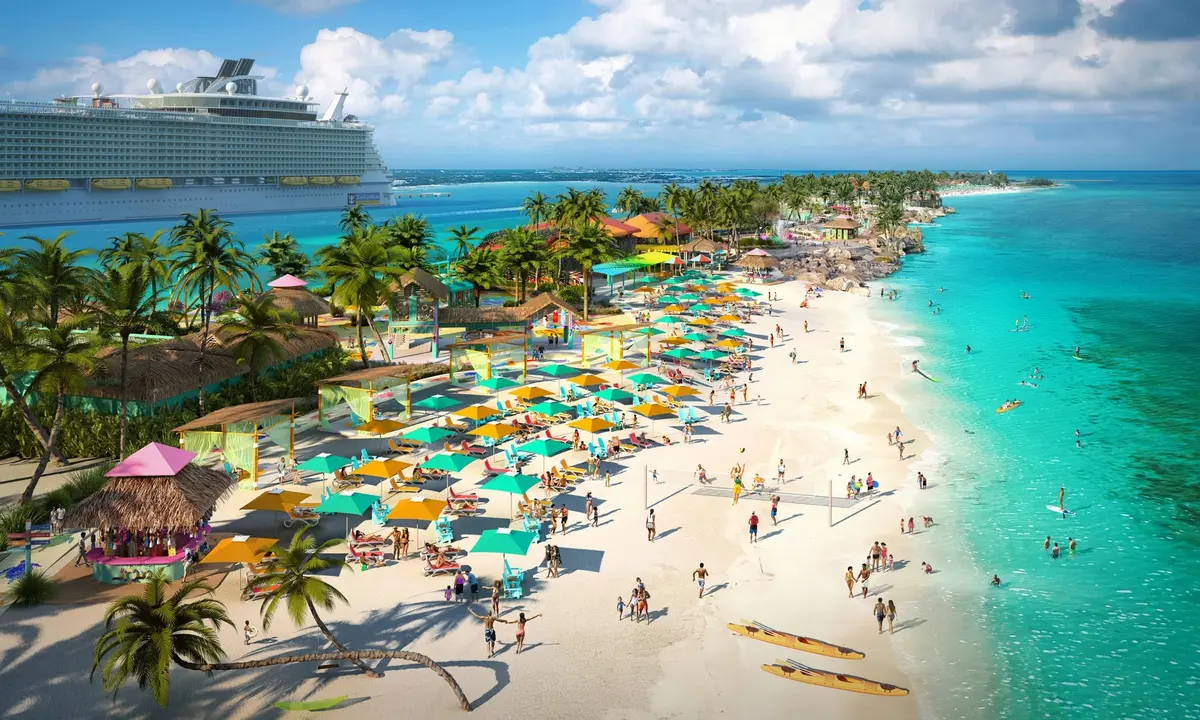 While there have not been any major updates announced, the cruise line insists the project is still a go. When asked for comments about the designs, Royal Caribbean had no comment.
We discovered concept art for the new beach club that provides context for what guests can expect.
The Ultimate Beach Club Experience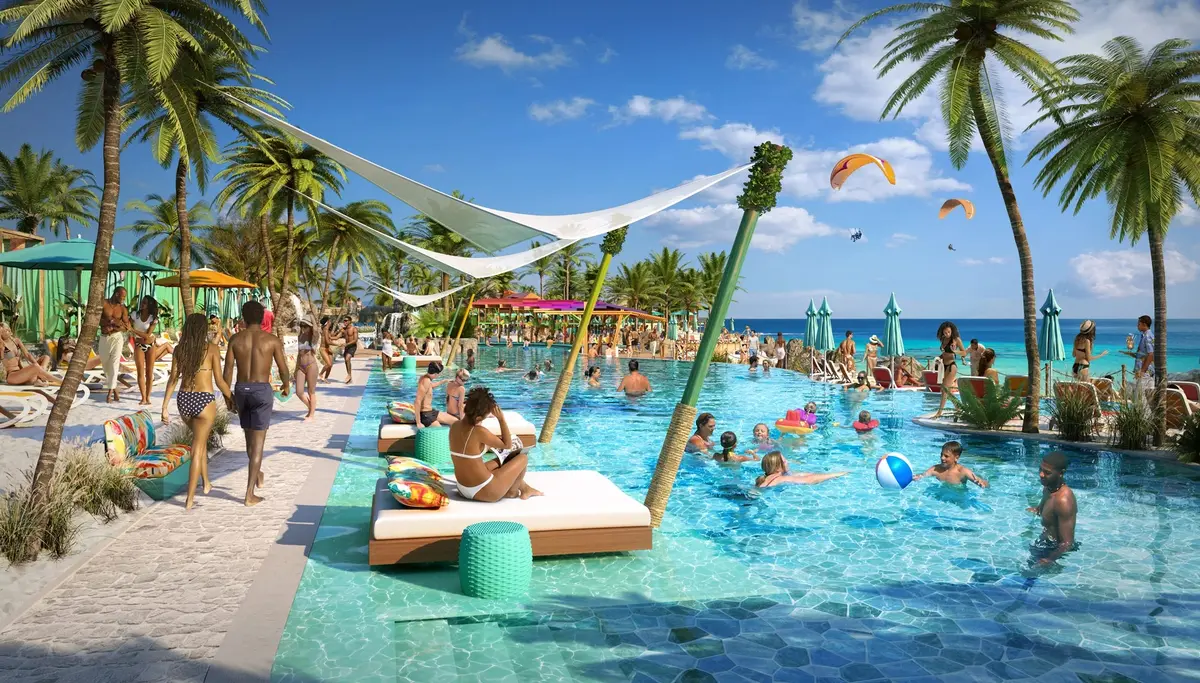 Royal Caribbean calls the Royal Beach Club the "ultimate beach club experience" for cruise passengers, as well as a place to enjoy for Bahamians.
The project calls for a $110 Million investment that over the next 10 years is projected to return $1 billion in guest spend, government taxes and other expenditures.
It's located on the western end of Paradise Island, which is the narrow strip of land many cruise ship passengers are accustomed to seeing as they sail in or out of Nassau that features a lighthouse at the very end.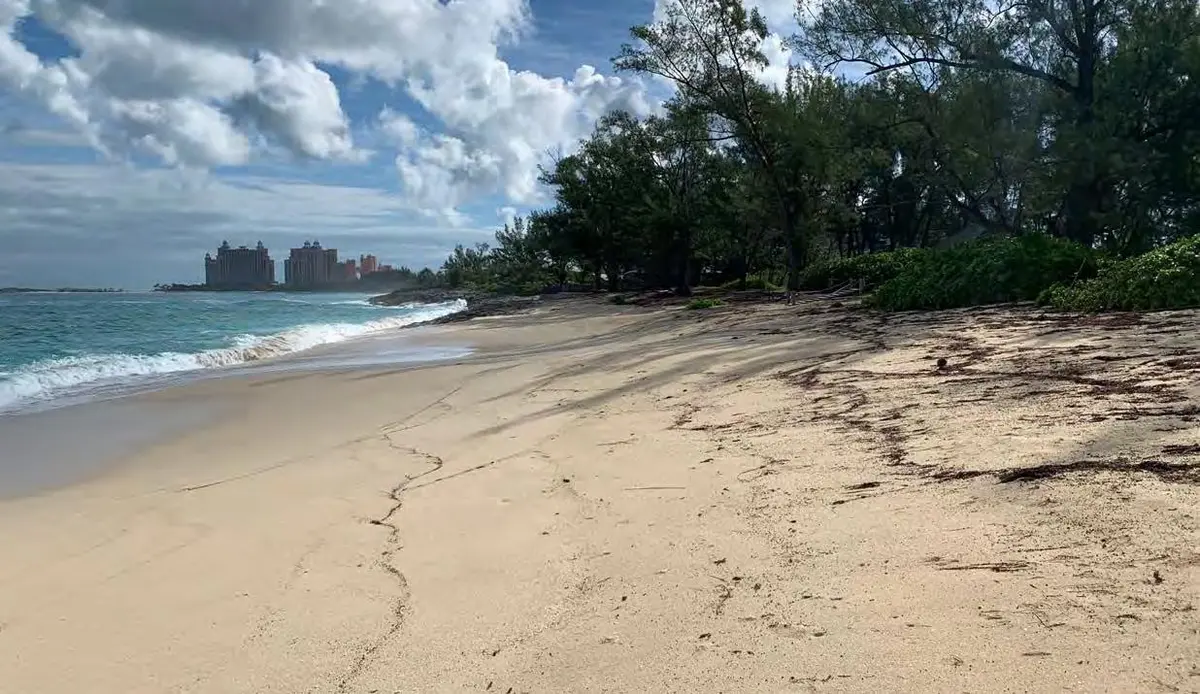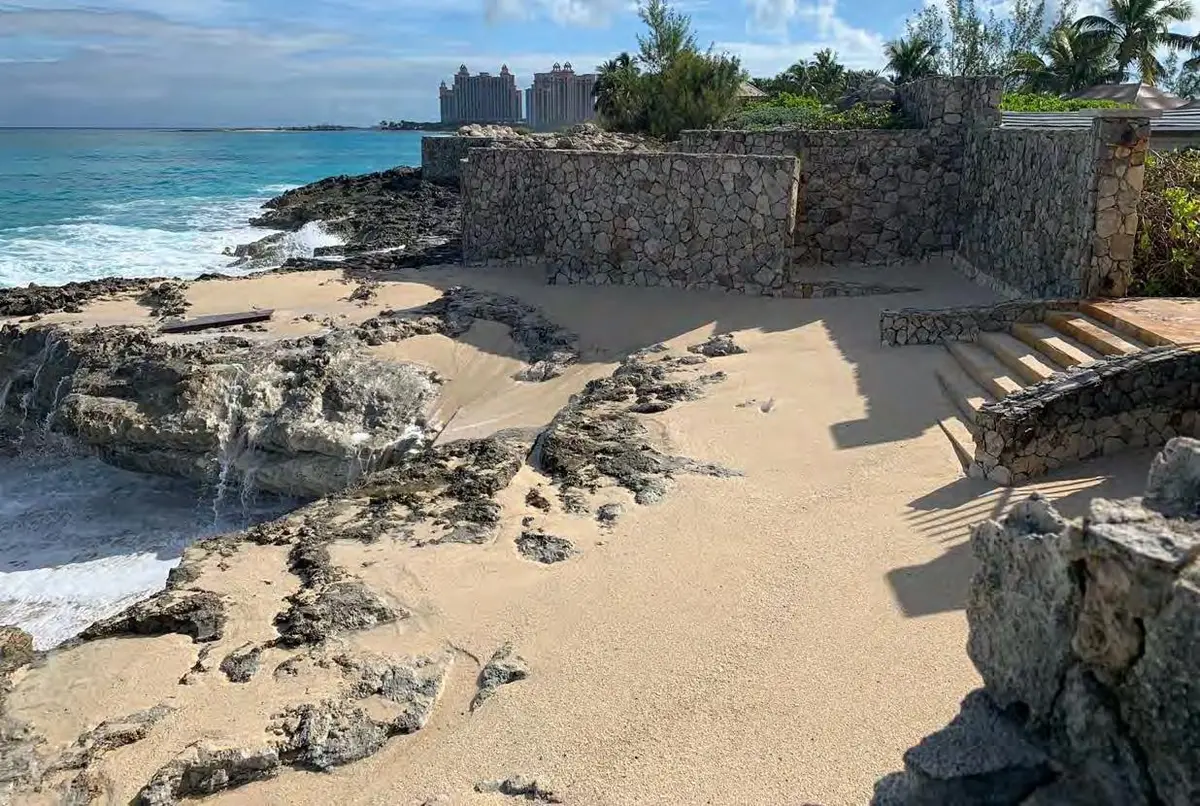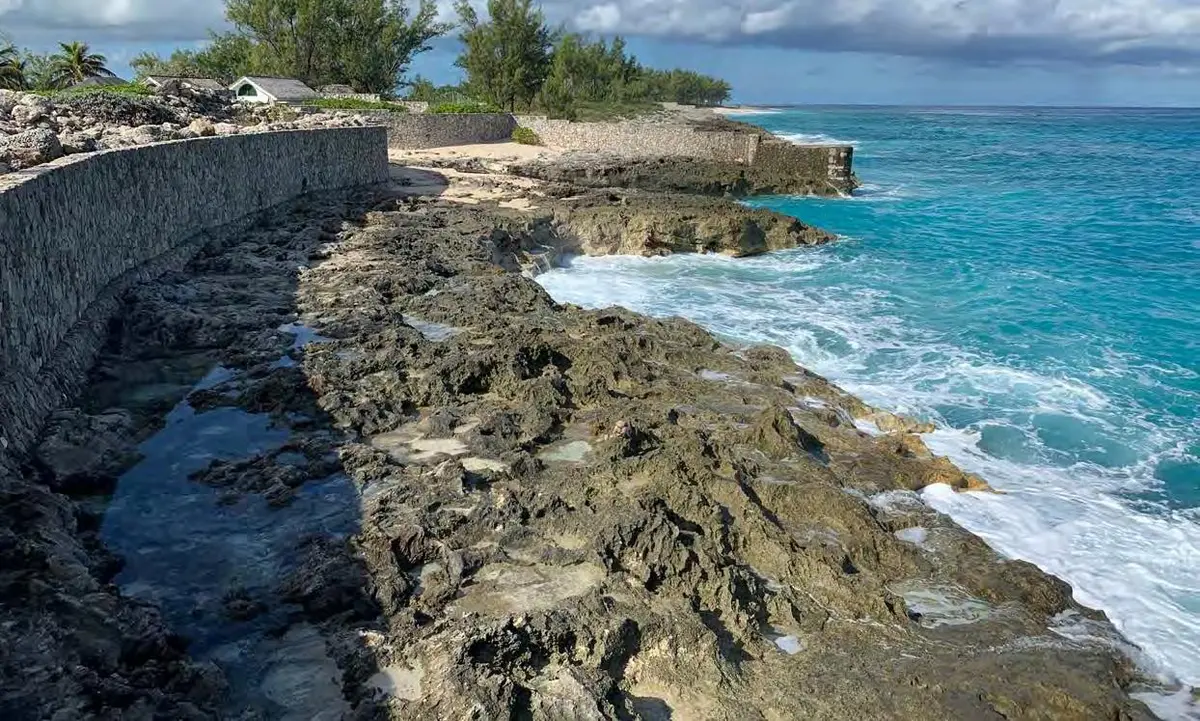 Royal Caribbean's Environmental Impact Assessment (EIA) provides more details as to what guests can expect. It's important to note that these plans could change without notice. Since it's our only insight into what Royal Caribbean is/has planning/planned, it's better than nothing. Please keep expectations in line as merely a reference point.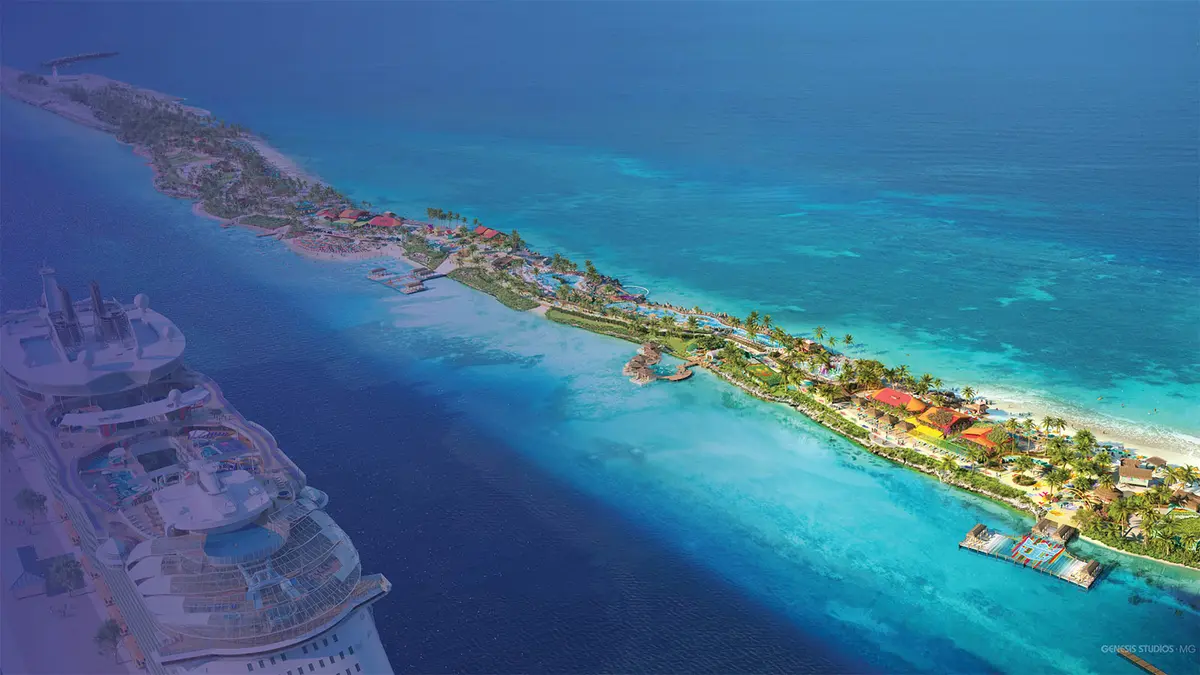 "The proposed project will include the development of Paradise Beach and Colonial Beach to create an arrivals area, family zone, water sports centre, food and beverage services, and swimming pool and back of house areas in support of a world class beach experience."
It looks like this will be an extra cost experience, as the EIA mentions an entrance fee:
It is anticipated that with the payment of an entrance fee, the experience will include access to the Royal Beach Club, lunch and the rental of a beach chair. For an additional fee, guests will be able to purchase alcohol and sodas, a cabana, day-bed, clamshell, and participate in watersports and local tours.

There will be an array of activities available to guests, including, but not limited to, snorkeling, scuba diving, kayaking, jet skiing, floating mat rentals, inflatable water slides, parasailing, nature hikes, volleyball, and other sand and water related activities.

The construction of a family attraction will delight visitors of all ages and may include water fountains and splash zones. While the location is inherently beautiful, RCG will also ensure that additional landscaping is planted throughout the site.
Royal Caribbean purchased much of the land on the island, and also has access to additional land from the Bahamian government through a lease.

In looking through some of the proposals, we can see a few concepts for areas of the beach club.  It's clear this is more than just a private strip of sand to enjoy.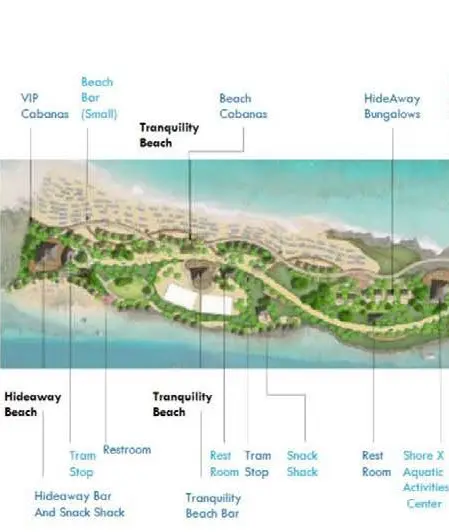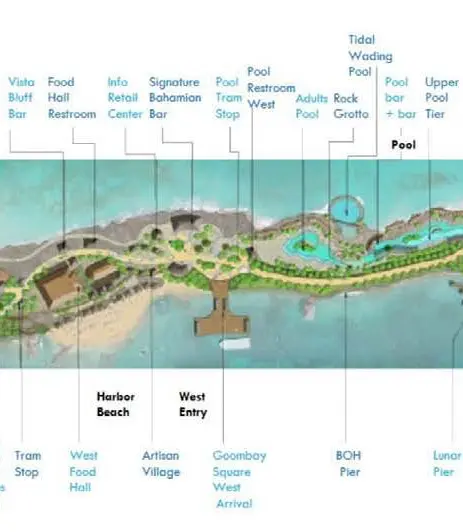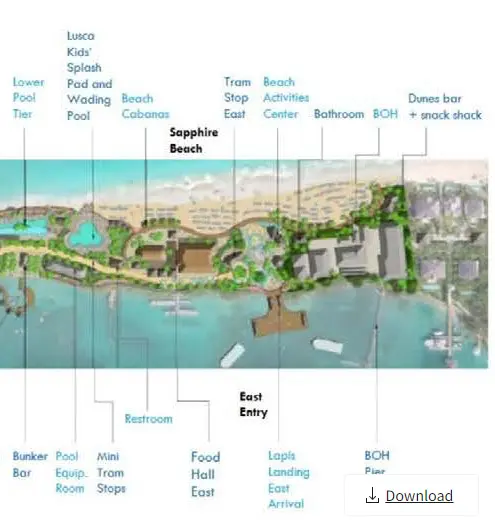 The Conceptual Master Plan has a very low resolution image, but we can make out these features:
Beaches

Tranquility Beach
Hideaway Beach
Sapphire Beach

Cabanas
Beach Bars
Bungalows
Signature Bahamian Bar
Artisan Village
Tidal Wading Pool
Adults Pool
Food hall
Tram service
Restrooms
Snack Shack
Kids' Splash Pool and Wading Pool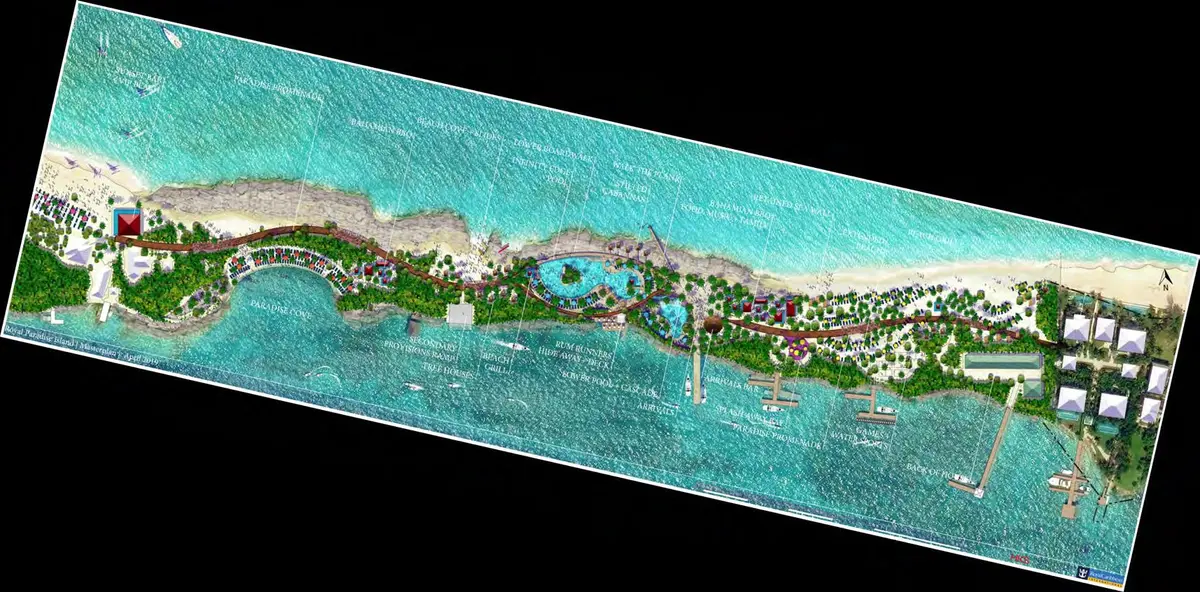 Upon project completion, Royal Caribbean believes its passengers will spend more time in Nassau.
During a call that could last up to nine hours, the Royal Beach Club experience will include four to five hours on Paradise Island plus additional time for shopping and other Nassau attractions.
Getting to and from the Nassau Beach Club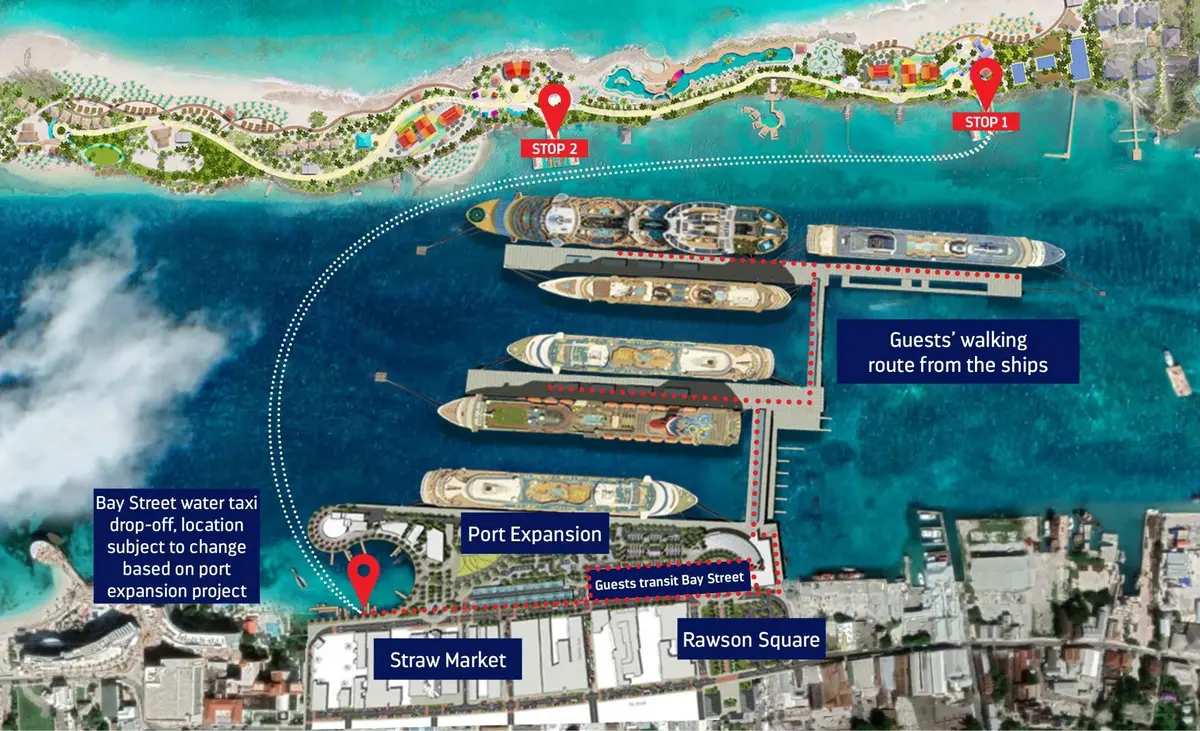 As Paradise Island is close to the Nassau Port, guests will have direct and quick access to the harbor via water taxis.
Essentially, there will be a transit system that Royal Caribbean will establish where passengers walk off their cruise ship and through the Nassau Port area to reach the water taxi station.
From there, the water taxi can take them to one of two stops at the beach club.
Still moving ahead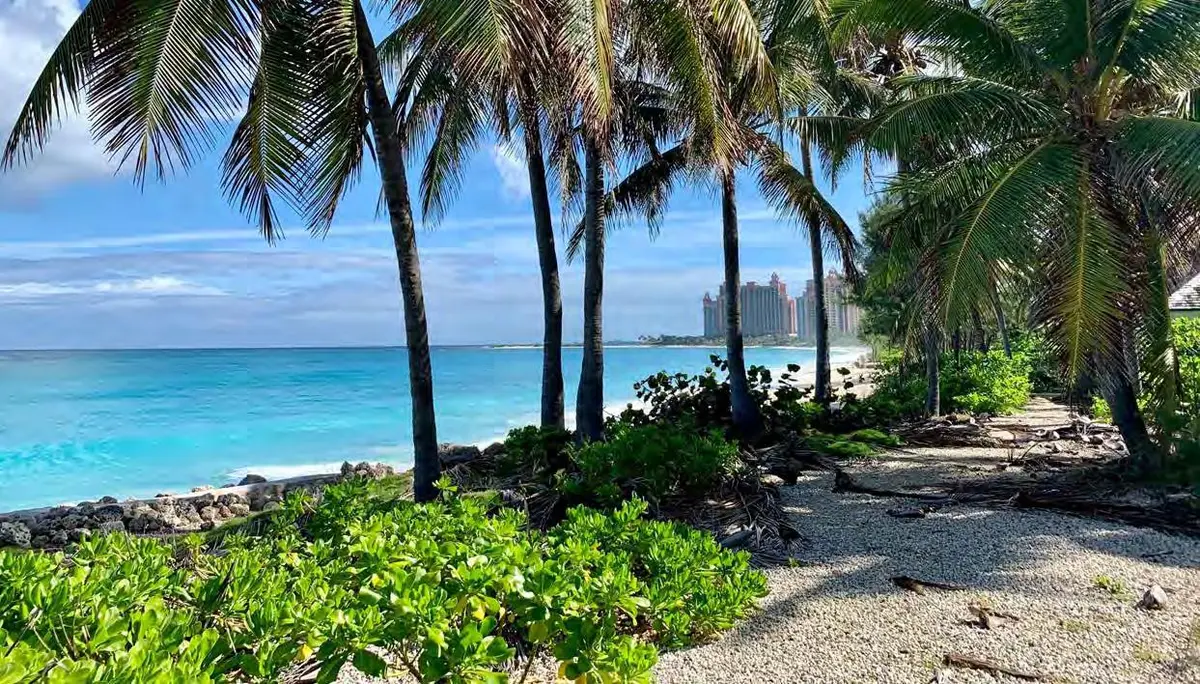 Ever since Royal Caribbean announced the Royal Beach Club, it hasn't said much about it and that lead to speculation that the idea might have been cancelled. 
Royal Caribbean executives insist it's simply paused, but still a go once funding for it becomes available.
In December 2022, Royal Caribbean International President and CEO Michael Bayley talked about port projects, such as the Royal Beach Club, "We have multiple other port type projects that are still operating. They're still in place. And our ambition is to continue with our strategy. But obviously we have to be mindful of all of the various issues that came from the pandemic."
"My ambition is to as quickly as possible... to get the capital to continue to to create these these products for the business."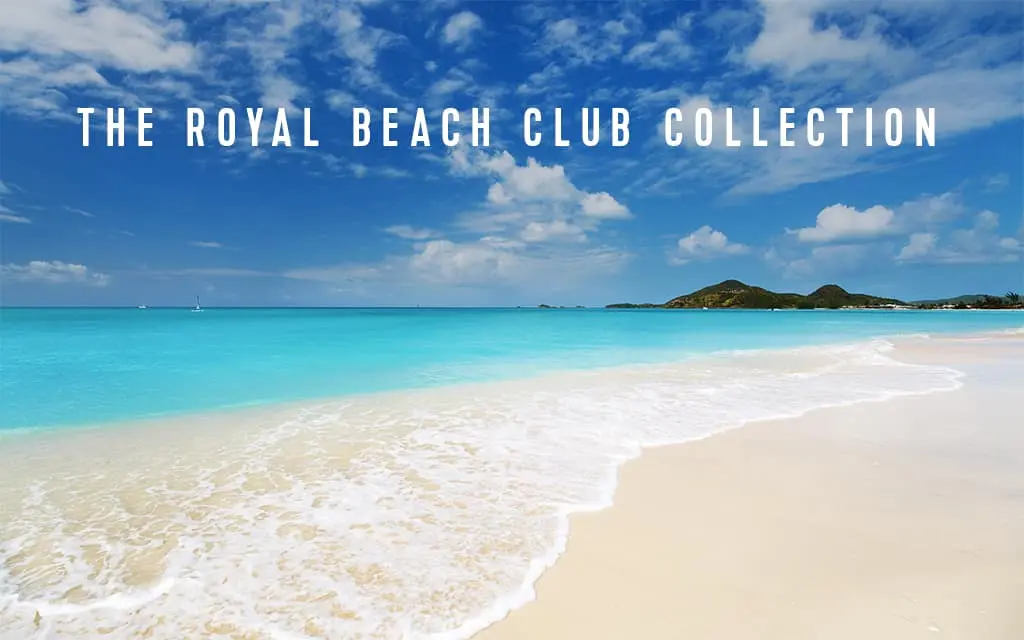 The same week, Royal Caribbean Group CEO Jason Liberty echoed the sentiment that nothing is cancelled, "there's nothing that has has been canceled."
"We're going to be able to continue to grow each one of our brands and we're going to be able to invest in Perfect Days and in Royal Beach clubs, etc."