In:
There's always things happening with Royal Caribbean, so here's a quick summary of a few changes this week that I've summed up in a new post.
This week there's been a possible change in price for one specialty restaurant, new cancellations and a construction update to share.
If you ever have a news tip, feel free to email it to [email protected] for possible inclusion in a future update!
Mariner of the Seas 2023 cancellations
It appears Royal Caribbean has cancelled a number of sailings on Mariner of the Seas between May 2023 and October 2023.
Royal Caribbean says these cruises were cancelled in order to modify the itinerary planning. This means Mariner is still offering cruises, but the exact lineup of sailings have changed.  In short, Mariner is still offering similar itineraries from the same port, just on different days.
In an email sent to guest that had their cruises cancelled, the line explained, "We recently had to make some modifications to our itinerary planning, which impacts Mariner of the Seas' May 2023 – October 2023 sailings. As a result, Mariner's departures have been revised, and therefore, we've made adjustments to its itineraries. Unfortunately, this means your upcoming cruise has been cancelled."
"Mariner of the Seas will still be offering similar itineraries from the same port – just on different days."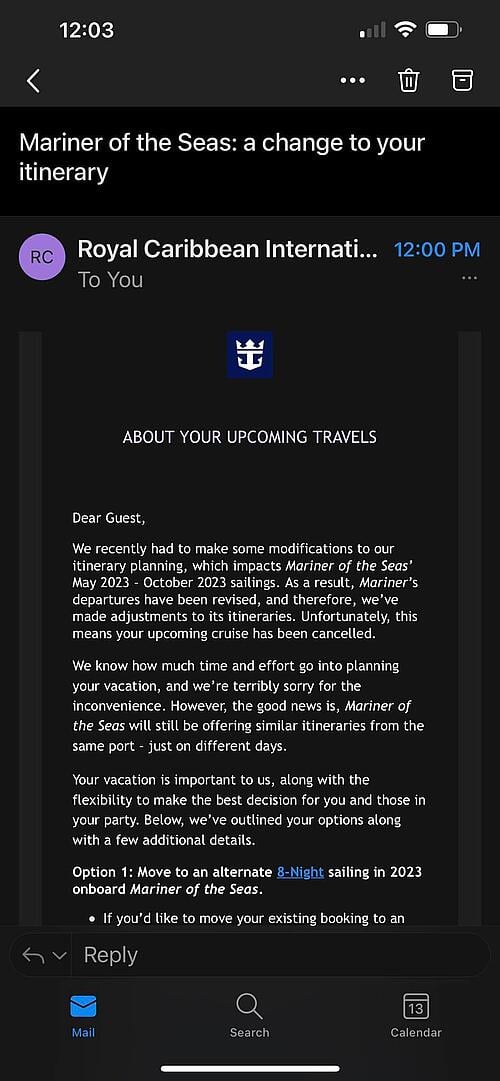 Guests that had their cruises cancelled have the option to change to a different sailing within one week of what they had originally booked. 
Alternatively, they can rebook on another ship with no change fees, or take a refund.
Guests have until April 27, 2022 to make a decision.
Price hike at Johnny Rockets?
On at least one cruise ship, it appears perhaps the price has changed to dine at Johnny Rockets.
A member of the Oasis of the Seas Cruisers Facebook group shared that the cover charge has gone up to $14.95 per person to dine there.

Guests on other ships are reporting the price remains $11.99 per person.
Cayman islands set to expand cruise ship capacity
The Cayman Islands are about to lift their cap on cruise ship passenger numbers, which means upcoming scheduled visits to Grand Cayman look to be a go.
In March, the Cayman Islands opened their waters to cruise ships for the first time in two years, but they retained a maximum of 75,000 cruise ship passengers to visit.
The island will now move into the next phase of their restart plan on Monday, which means the restrictions on the number of cruise ships has been removed.
Galveston cruise terminal construction update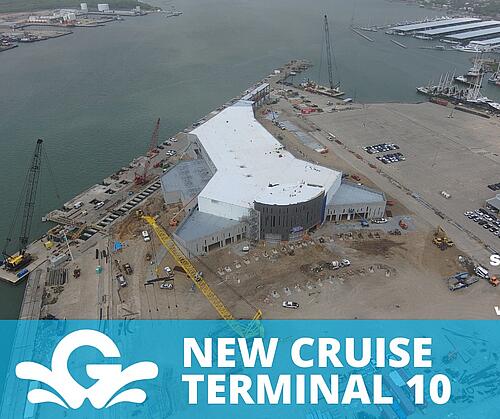 Another week, another cruise terminal construction update to share!
The Port of Galveston released a new drone photo of the construction progress being made with Royal Caribbean's new cruise terminal in Galveston.
The new terminal 10 is taking shape, and today's update provides a bird's eye view of the 160,000-square-foot terminal opening this fall.
Allure of the Seas will begin sailing from the terminal in November.