In:
Royal Caribbean has pushed back its final payment date for more cruises.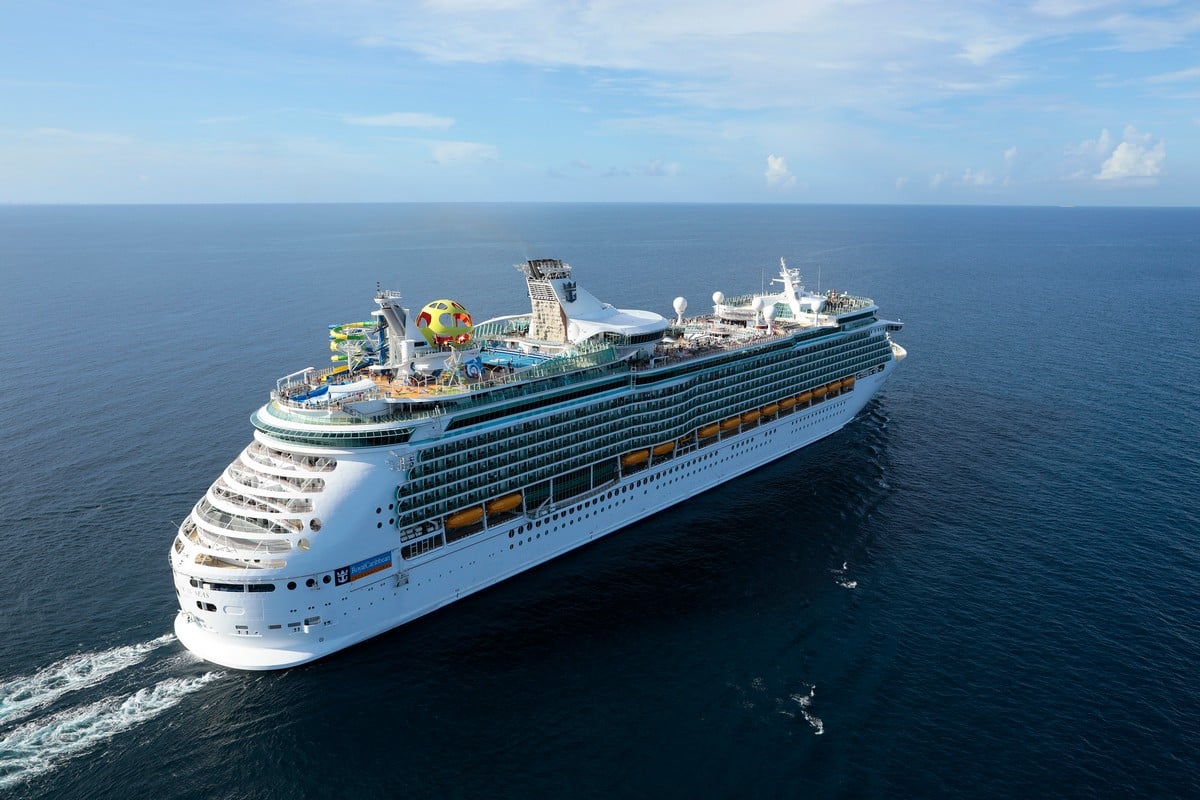 The cruise line informed guests that it has decided to push the final payment date for all sailings departing in January 2022.
Guests on sailings departing between January 1, 2022 through January 31, 2022, will now have until 30 days prior to their sail date to make their final payment. 
Royal Caribbean hopes this flexibility of having more time to make final payment date will keep guests from cancelling their cruises, "Our hope is that this gives you a little extra flexibility when making the best decision for you and those in your party."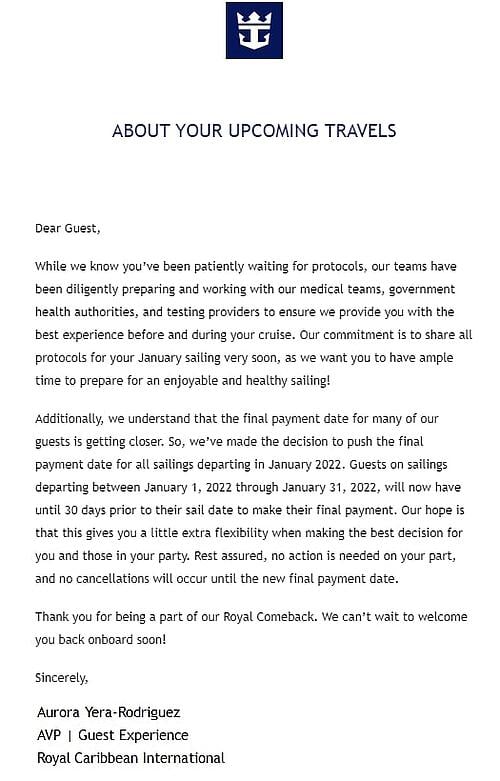 "Rest assured, no action is needed on your part, and no cancellations will occur until the new final payment date."
This comes just a few weeks after Royal Caribbean pushed back final payment due date on sailings departing between October 1, 2021, through December 31, 2021 to 30 days prior to sailing.
No action is required on the part of guests or travel agents, and no cancellations will occur until the new final payment date.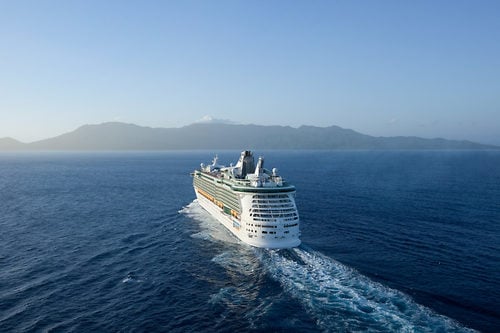 This change means guests have more time to cancel their cruise and get a 100% cash refund. 
Ordinarily, final payment date for a cruise is 90 days before sailing. 
Even with the pushed back final payment date, guests could still cancel their cruise without penalty, up to 48 hours before sailing and qualify for a 100% future cruise credit.
Royal Caribbean's Cruise with Confidence program offers future cruise credits for cancellations past final payment date.