In:
According to new documents filed with The Bahamas, the current plan is for Royal Caribbean's new Royal Beach Club in Nassau to be complete in May 2023.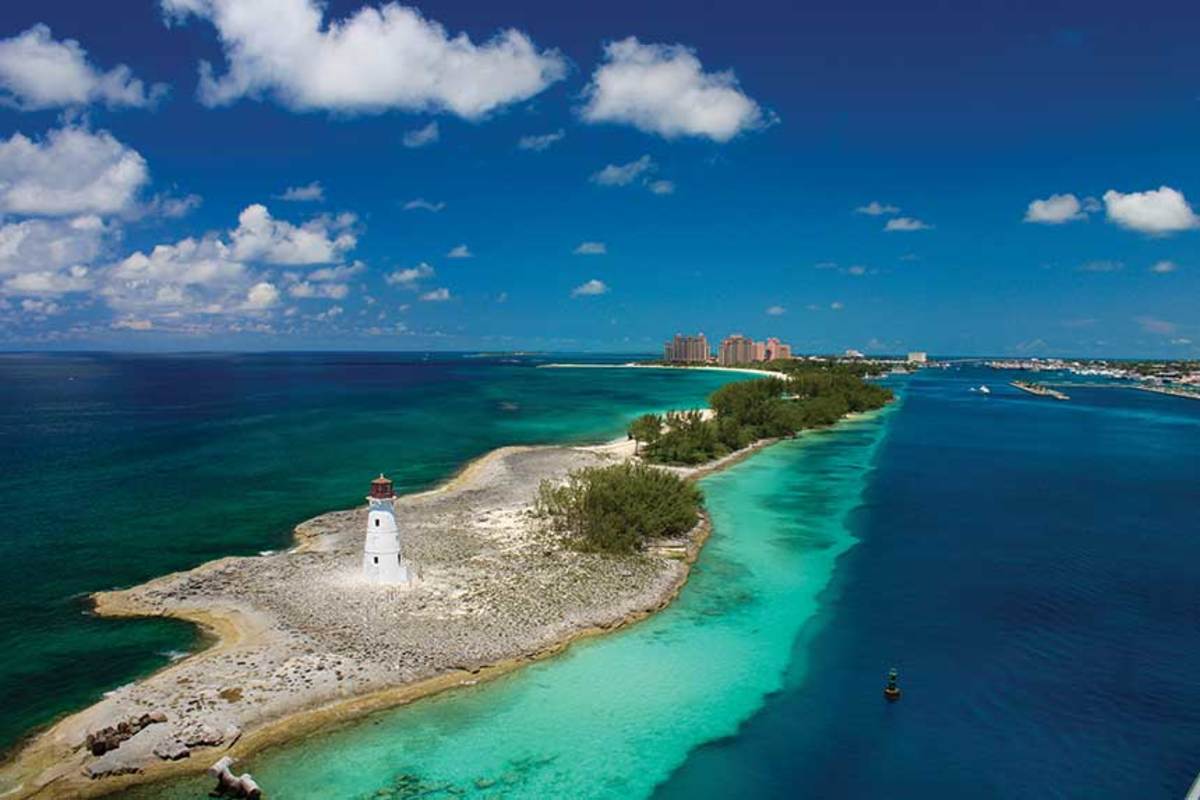 In March 2020, Royal Caribbean announced a Royal Beach Club project they would build in Nassau on the western end of Paradise Island.
Royal Caribbean has 20 total acres of land, 13 of which is owned by the cruise line and an additional seven acres leased by the Bahamian government.
Royal Caribbean's Environmental Impact Assessment (EIA) revealed it plans to begin construction in October 2021, with a completion date by May 2023.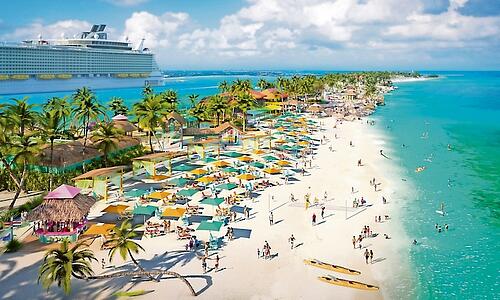 The project has been delayed a few times due to Covid-19. 
The EIA includes a few more details and concept art of what to expect when visiting the Royal Beach Club:
"The proposed project will include the development of Paradise Beach and Colonial Beach to create an arrivals area, family zone, water sports centre, food and beverage services, and swimming pool and back of house areas in support of a world class beach experience."
"It is anticipated that with the payment of an entrance fee, the experience will include access to the Royal Beach Club, lunch and the rental of a beach chair. For an additional fee, guests will be able  to purchase alcohol and sodas, a cabana, day bed, clamshell, and participate in watersports and local tours."
Read more: How Royal Caribbean invested in new port projects and tech during the cruise industry shutdown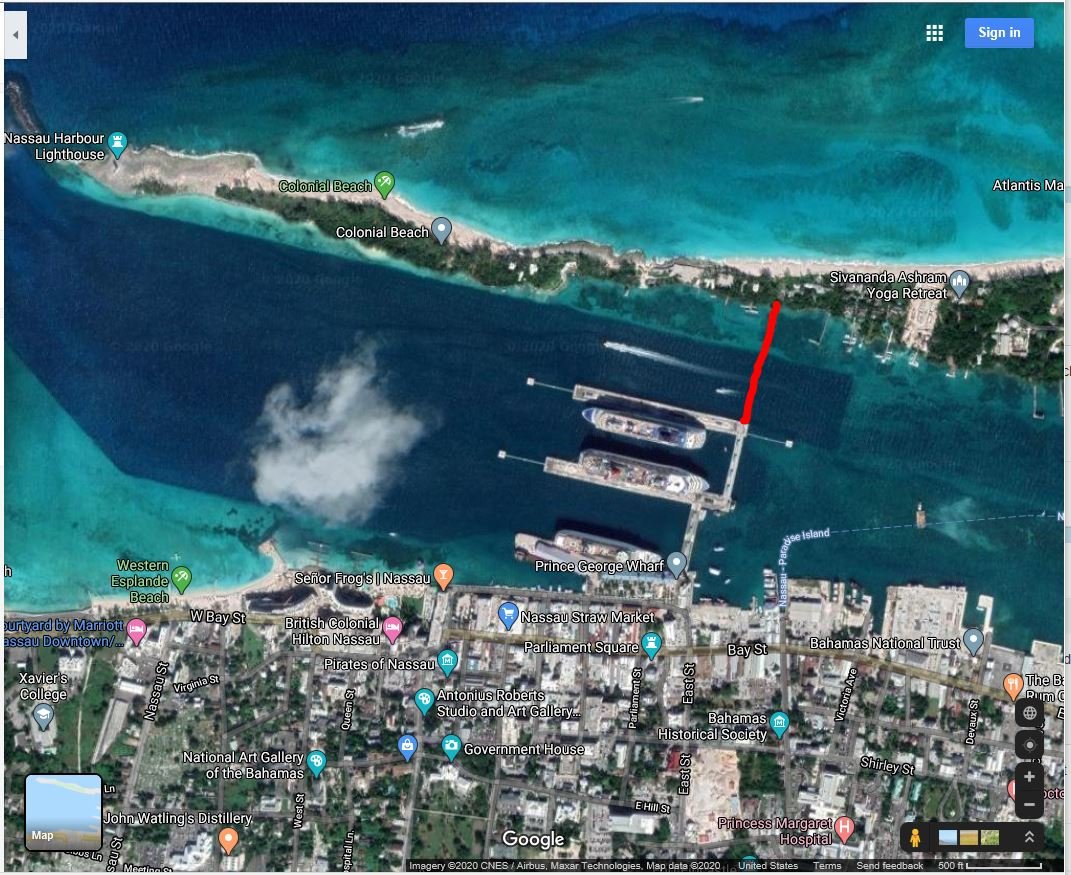 "There will be an array of activities available to guests, including but not limited to snorkeling, scuba diving, kayaking, jet skiing, floating mat rentals, inflatable water slides, parasailing, nature hikes, volleyball and other sand and water-related activities."
"While the location is inherently beautiful, Royal Caribbean will also ensure that additional landscaping is planted throughout the site. As Paradise Island is close to the Nassau Port, guests will have direct and quick access to the harbour via water taxis."
"The construction of the water taxi harbour and dock may include dredging, seawalls, wave attenuators, docks and fixtures."
The Royal Beach Club will be able to accommodate about 3,500 together with 250 workers.