In:
Construction of Royal Caribbean's next new class of cruise ships reached a milestone recently.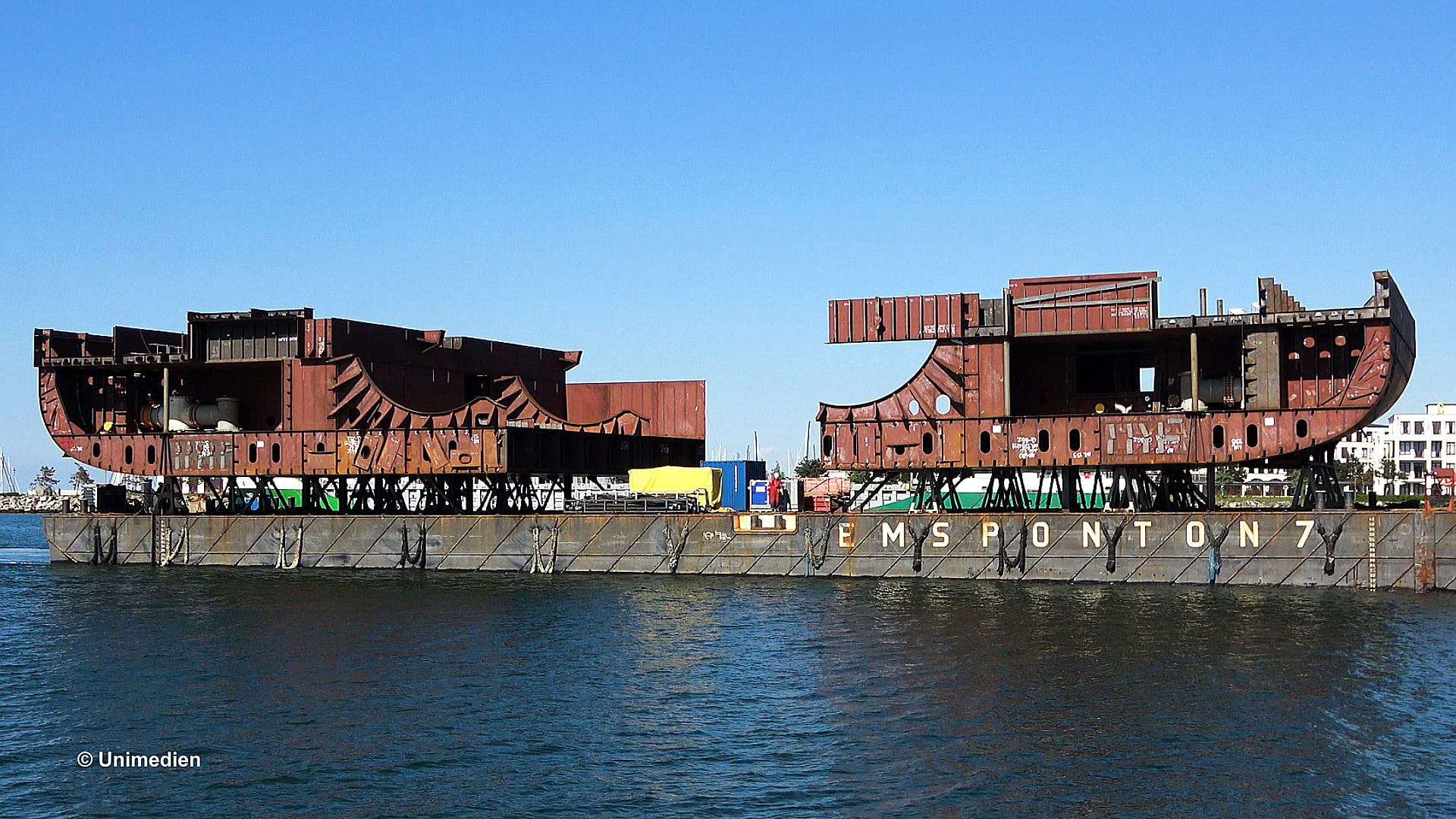 The Icon Class will be the a new class of cruise ship, and Unimedien shared photos of the first blocks of the vessel to be shipped by the Neptun Werft shipyard in Rostock, Germany.
The giant blocks will eventually be joined together to form the hull of the Icon Class cruise ship.
The Icon Class ships will be constructed at Meyer Turku shipyard in Finland, which is the same shipyard that built a number of Royal Caribbean ship, including Allure and Oasis of the Seas.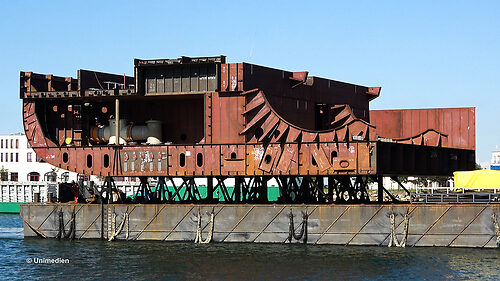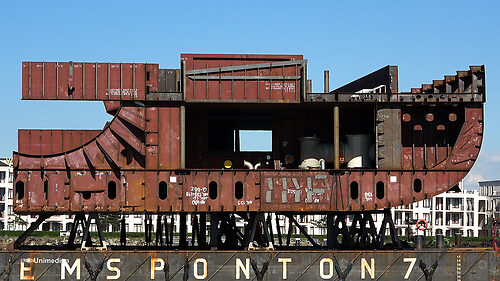 It appears the first Icon Class cruise ship is scheduled for delivery in the third quarter of 2023.
Each ship will be powered by a combination of liquefied natural gas (LNG) and fuel cell technology.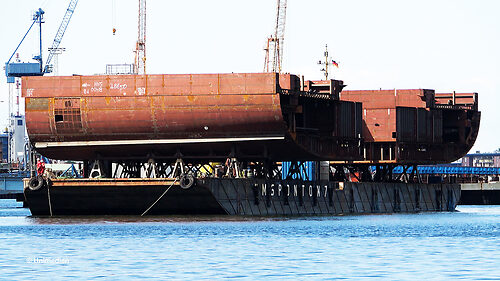 Modern shipbuilding is a modular process, where engineers break down the ship into smaller pieces that they later assemble.
Each of these blocks is pre-assembled elsewhere, and there can be as many as 80 blocks per ship.  They are then joined and welded together and wired at the dry docks. 
This process alows differerent engineers and specialists work at the same time on one ship to significantly decrease construction time.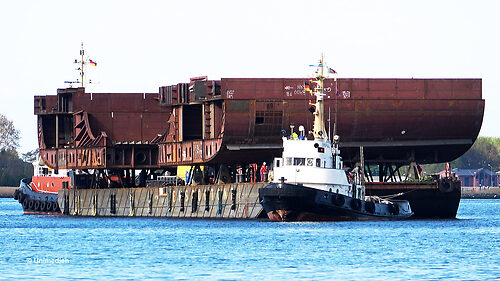 Liquefied natural gas (LNG) is envisioned as the primary fuel for the new vessels, which would dramatically reduce or even eliminate emission of nitrogen oxide (NOX), sulphur oxide (SOX) and particulates, as well as cutting carbon dioxide (CO2). The ICON Class will also introduce fuel cell technology, which in combination with hull air lubrication means that the ships could potentially be some of the most fuel efficient cruise vessels ever constructed. 
According to Royal Caribbean International President and CEO Michael Bayley, the Icon Class ships will be "a real game changer" and the next generation of cruise ship to follow up on the Oasis Class.
Not much else is known about the Icon Class, but according to Royal Caribbean Group SEC filings in April 2021, the unnamed Icon Class ships will have a capacity of approximately 5,600 passengers.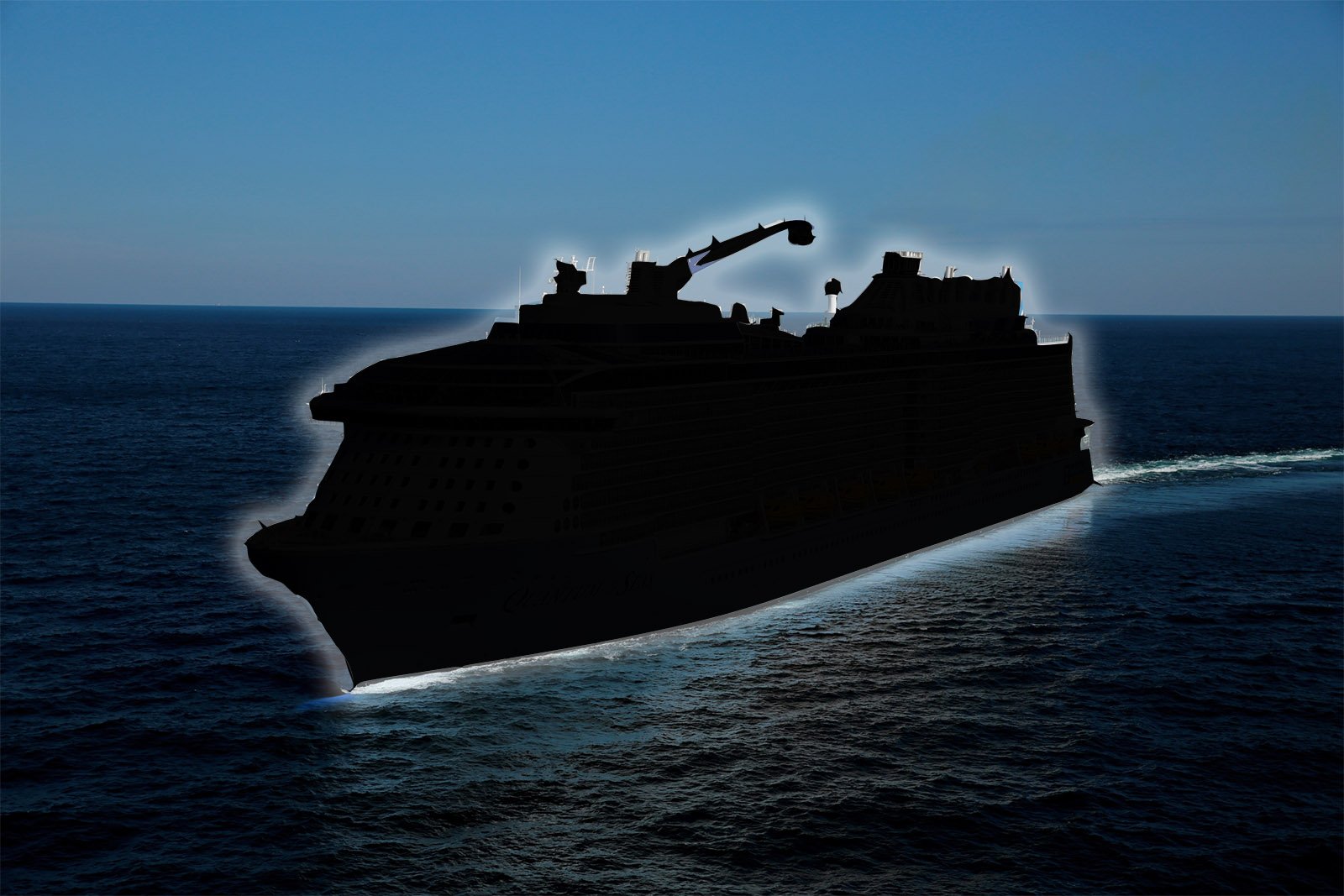 This would make the Icon class ships larger than the Quantum Class ships, but slightly smaller than the Oasis Class ships.
There are three Icon Class ships on order:
Unnamed first Icon class ship delivery in 3rd Quarter 2023
Unnamed second Icon class ship delivery in 2nd Quarter 2025
Unnamed third Icon class ship delivery in 2nd Quarter 2026
In addition, Royal Caribbean filed a trademark for Icon of the Seas, which could be the name of the first ship.