In:
Another Royal Caribbean has completed her routine maintenance.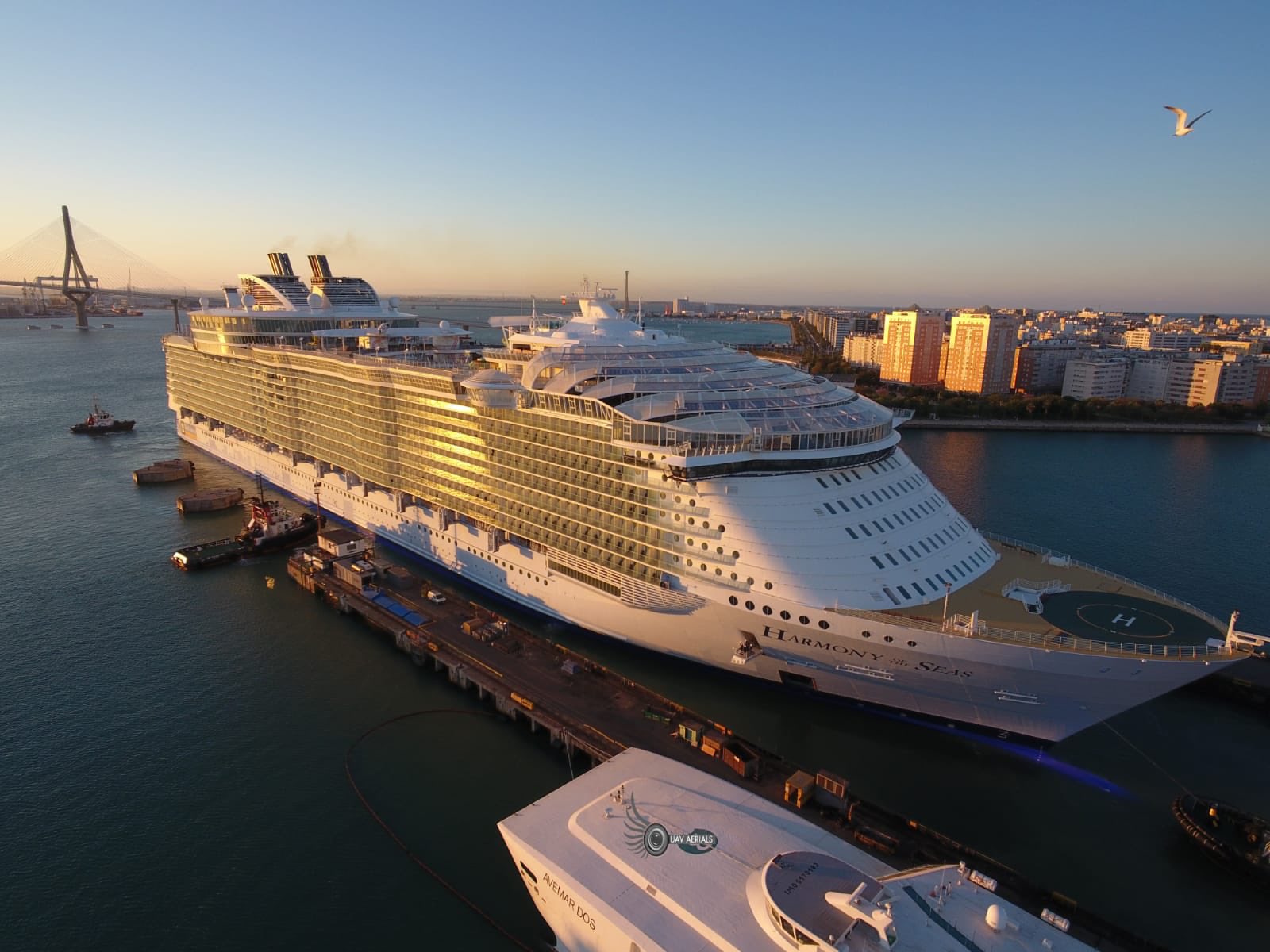 Harmony of the Seas is back in the water following a multi-week dry dock in Cadiz, Spain.
Harmony of the Seas is one of four Royal Caribbean ships that will get work done at the Navantia shipyards.
There was no major upgrades or enhancements made to Harmony of the Seas. Rather, it underwent routine work that is required every few years (usually five) so that the vessel can be properly maintained and seaworthy.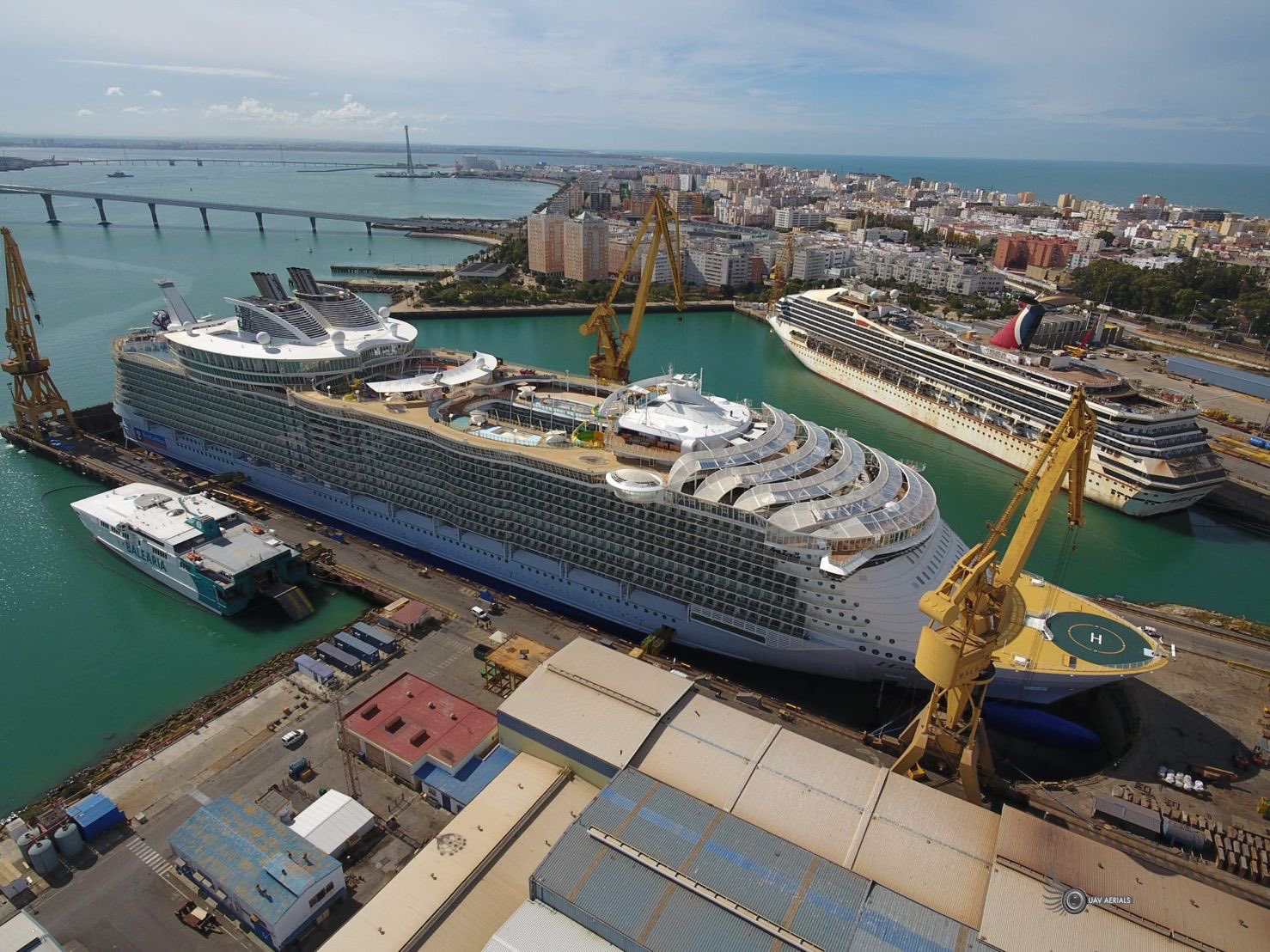 Captain Johnny Faevelen and James Van Fleet each posted photos of Harmony's final days at the shipyard.
These type of dry docks are known as a technical dry dock.
Harmony of the Seas arrived in Spain in early April to undergo technical work on her propellors, stabilizers and bottom valves, as well as give the ship some paint work.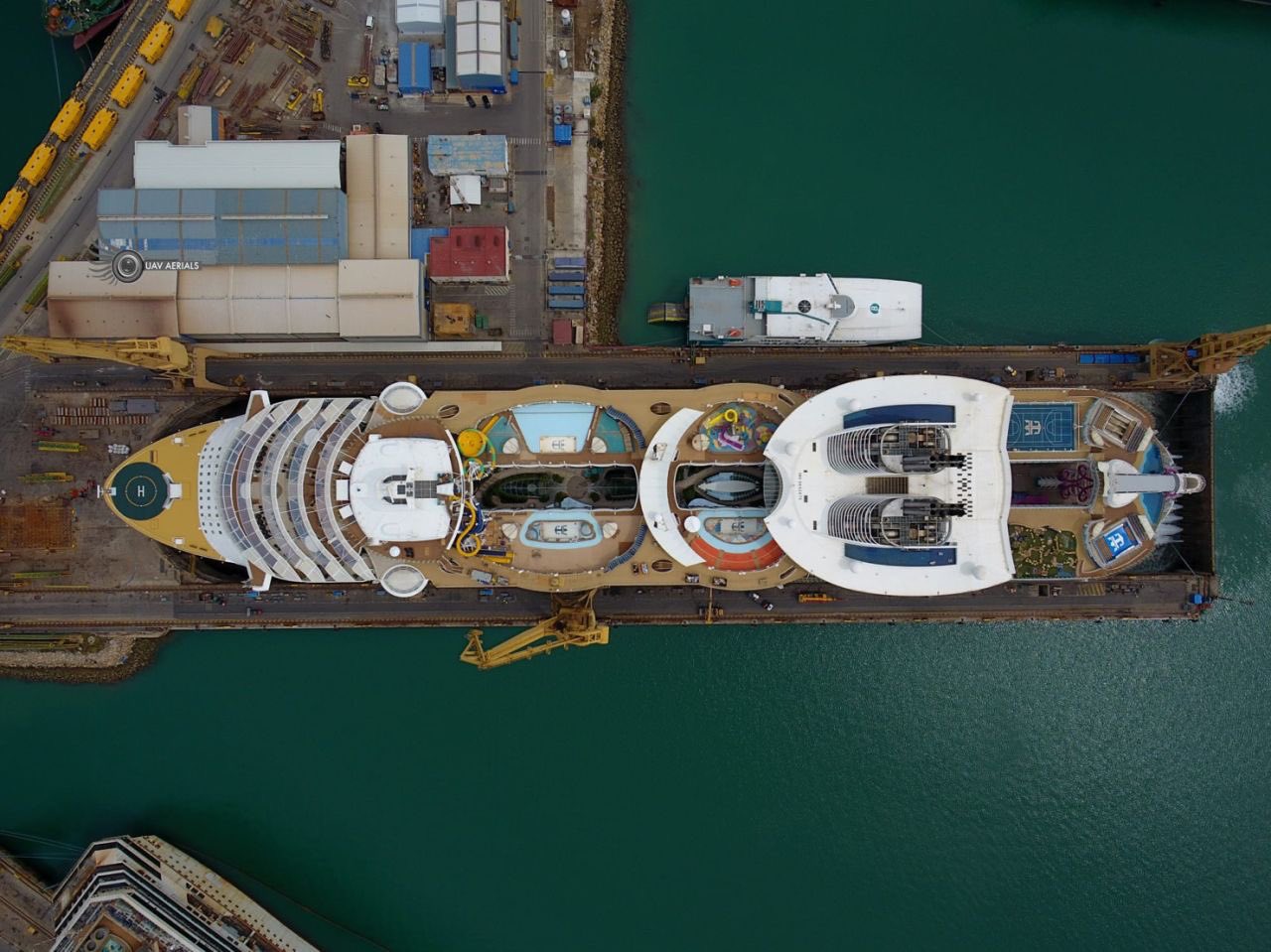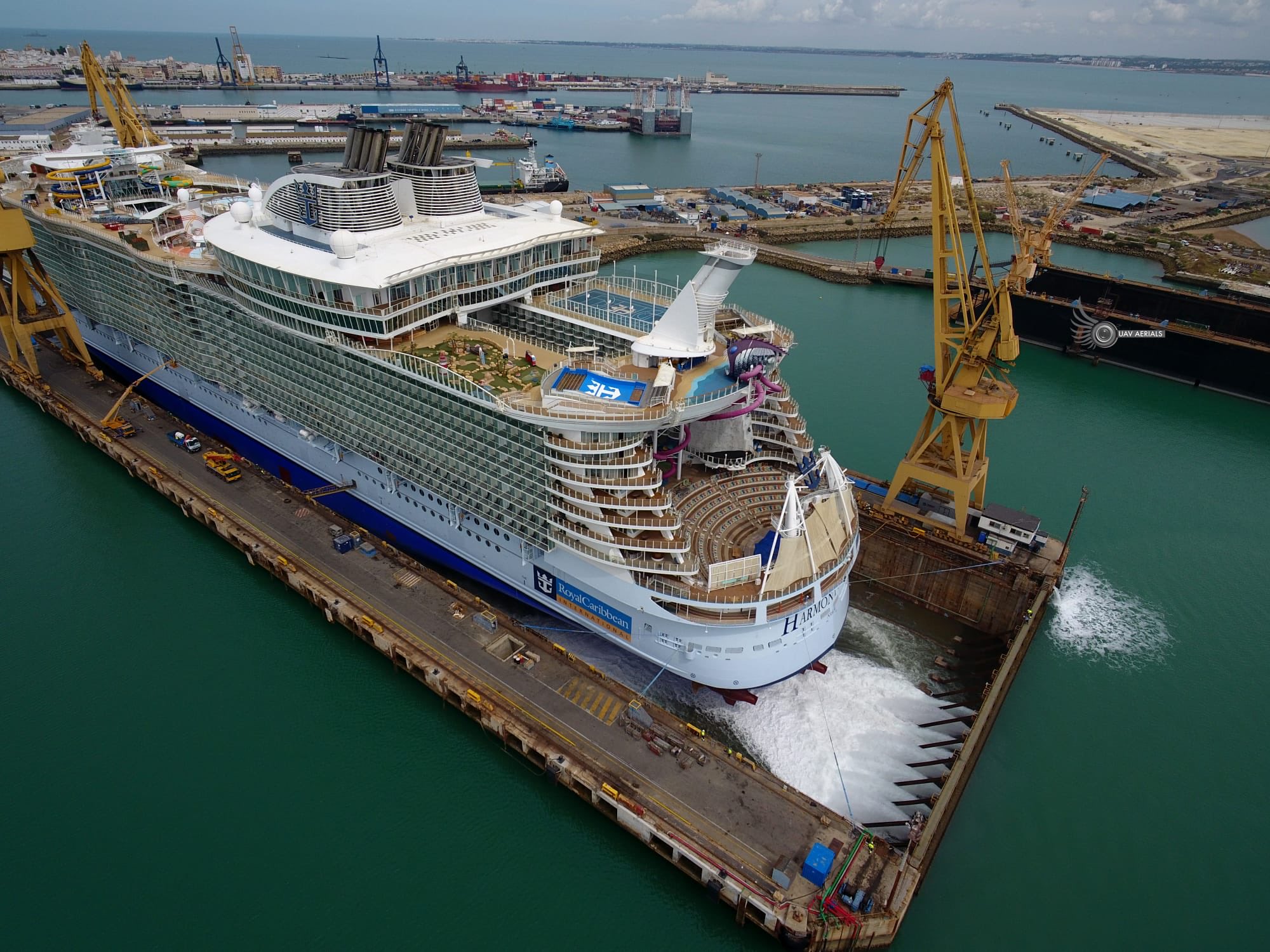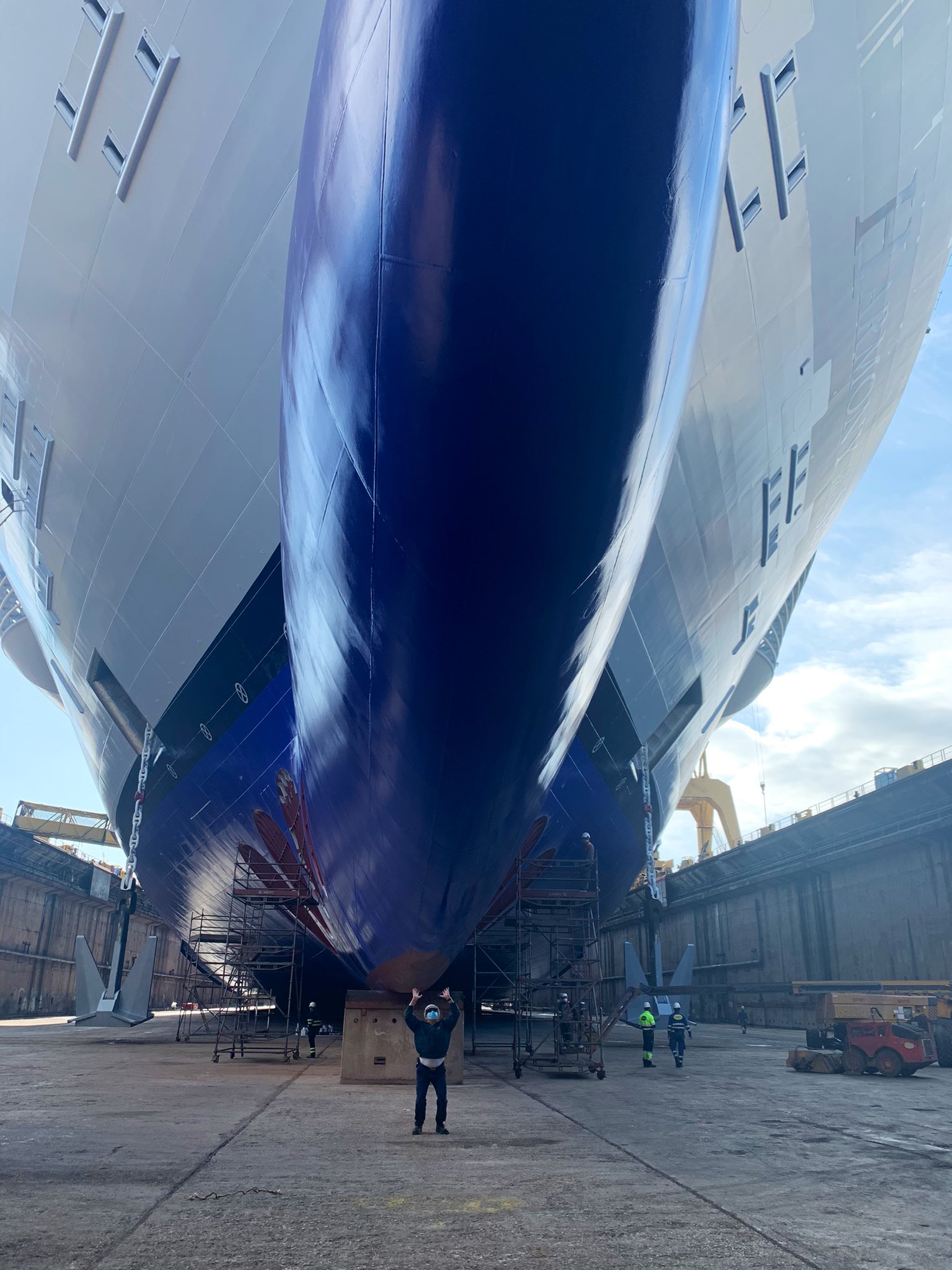 Around 8,000 liters of paint were needed for the work.
Read more: Harmony of the Seas Guide & Review
According to the shipyard, Jewel of the Seas and Symphony of the Seas will follow in May 2021, followed by Liberty of the Seas in July 2021.  
Royal Caribbean suspended upgrades and enhancements under its Royal Amplification program until further notice due to the global cruise industry shutdown.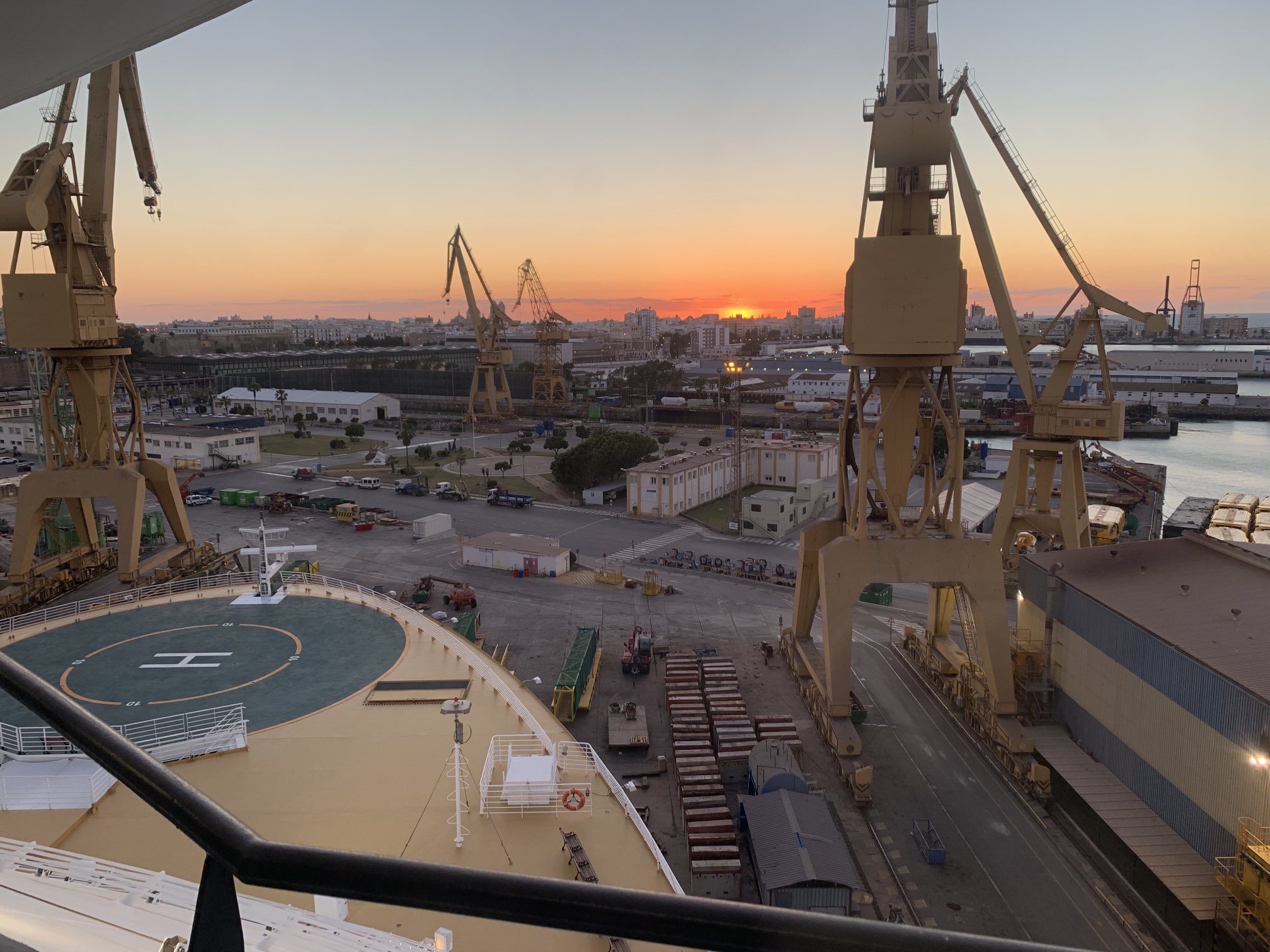 Other ships have gone in for work over the last year, but not received upgrades, such as Allure, Explorer and Anthem of the Seas.
Prior to the global cruise industry shutdown, Harmony of the Seas was scheduled to sail in Europe this summer from Barcelona, although firm restart plans for the ship have not been announced by Royal Caribbean.