In:
Like it or not, wearing a face mask is all but a certainty once cruises restart.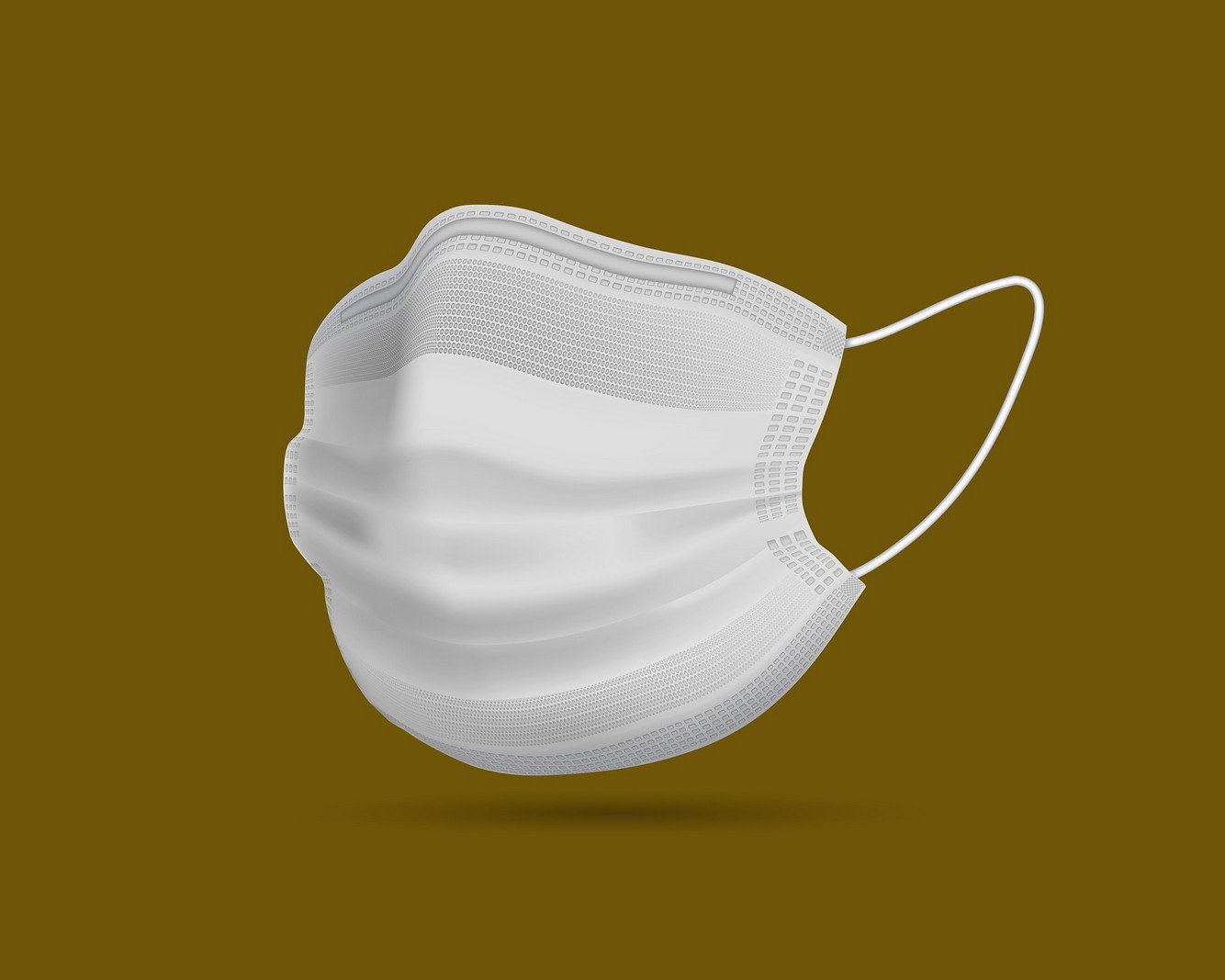 When cruise ships can hit the water again, you might be wondering what are the best kinds of masks to get for comfort, safety and compliance with CDC guidelines.
Unlike at the start of the global health crisis, there are a ton of different masks you can purchase, so which ones are the best for your family?
Will we need to wear a mask on a cruise ship?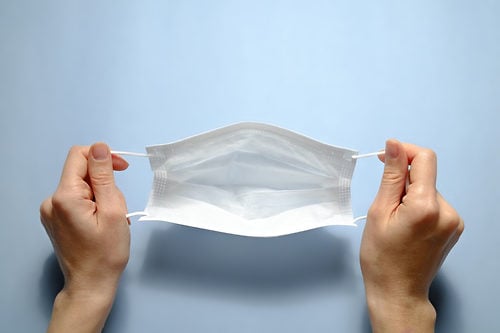 You will very likely need to wear a mask on a cruise ship when they restart sailing again.
While Royal Caribbean has not divulged its full set of protocols for North American or European cruises, every cruise line that has managed to restart requires masks onboard.
Even Quantum of the Seas in Singapore requires masks, and Carnival Cruise Line just announced their policies, which also require masks.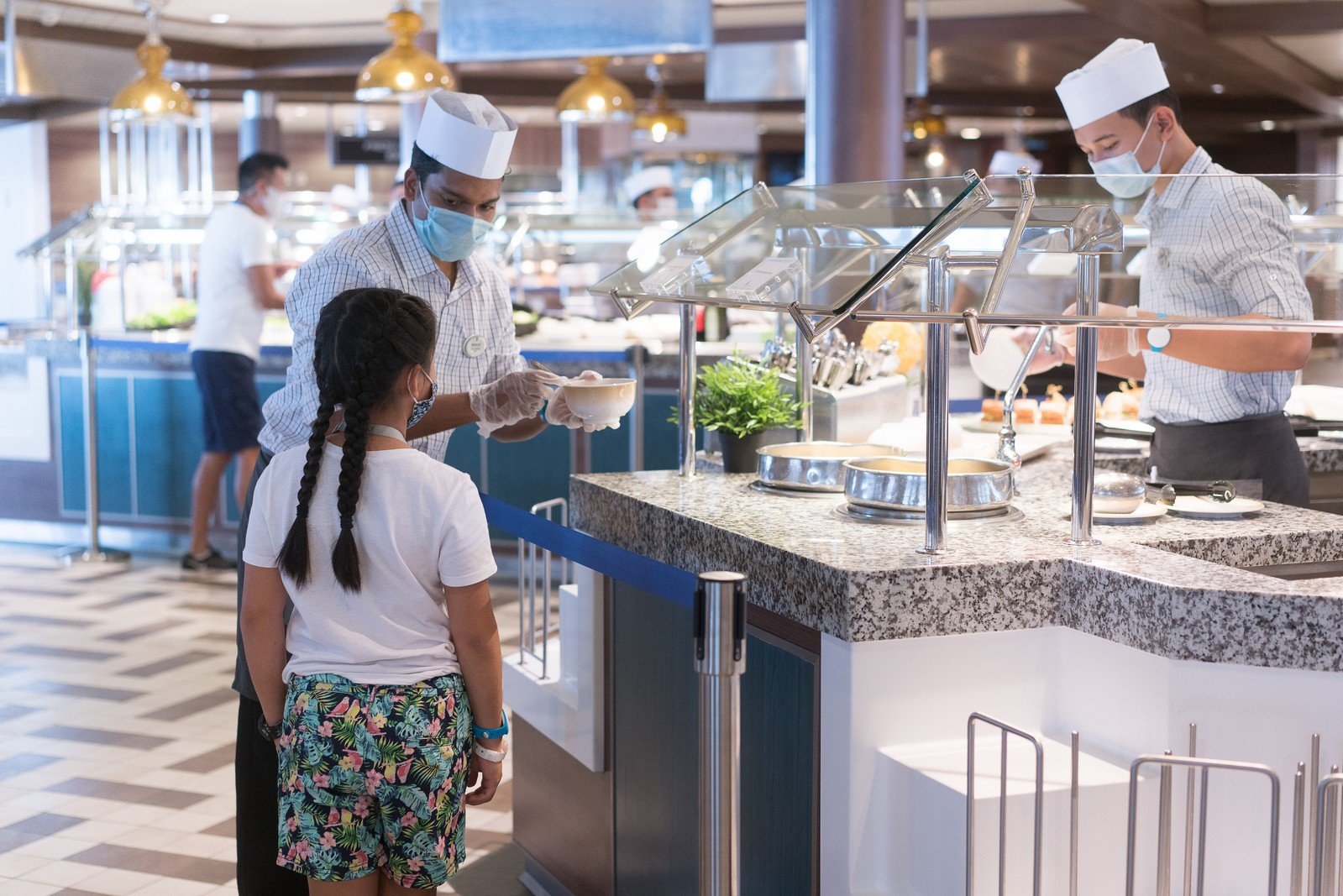 Royal Caribbean's current policy for Quantum of the Seas is masks are required for guests who 6 years old and older.
Masks are required on Quantum of the Seas pretty much anywhere, except for in the pool, while actively eating or drinking, or in your stateroom.
Carnival requires masks for anyone over the age of two years old.
What kind of masks are not allowed?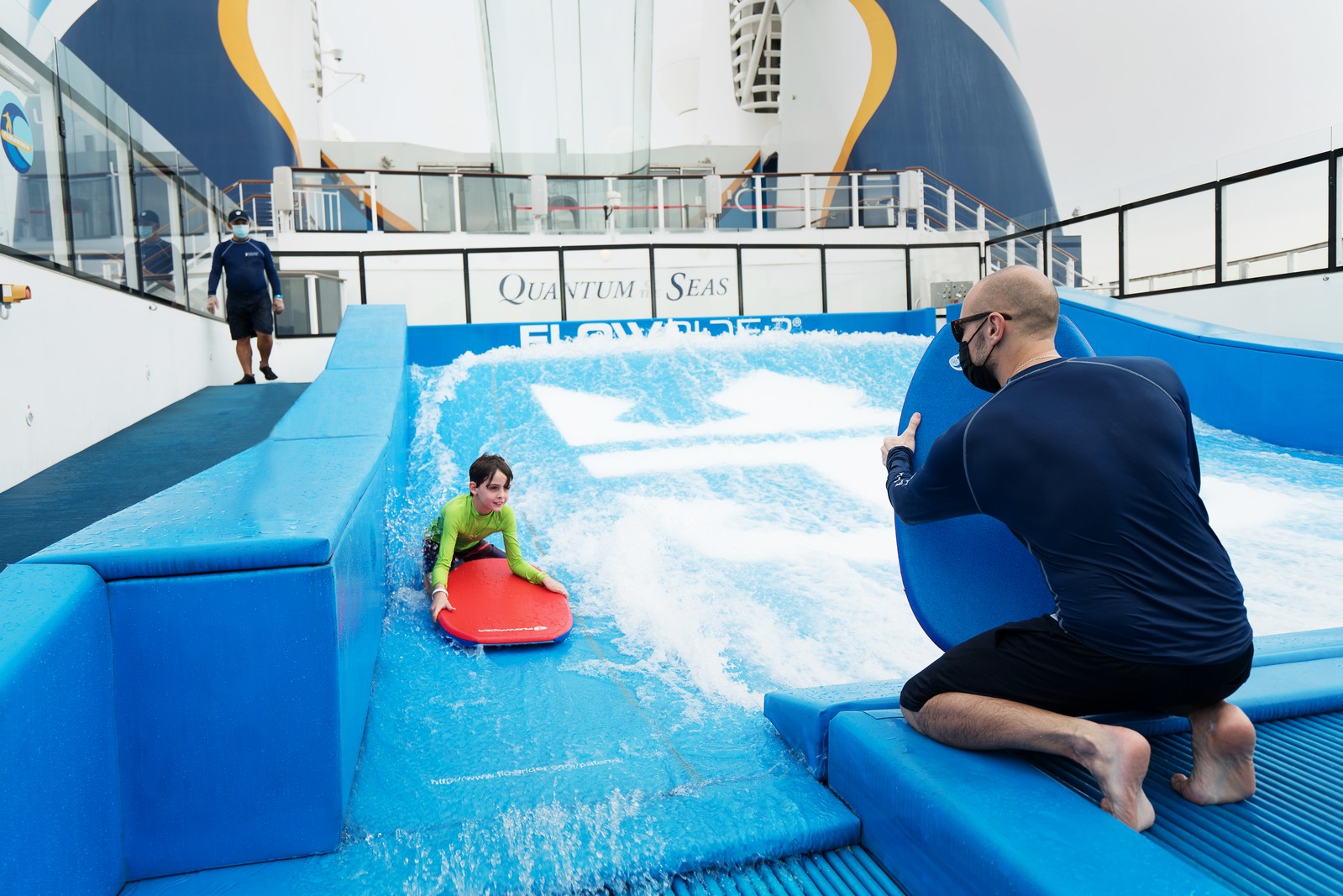 Before we hit the top masks to look into, you should be aware of a few kind of masks that are not allowed.
In line with the CDC's recommendations, Royal Caribbean requires Quantum of the Seas guests wear masks that have two or more layers, be worn over the nose and mouth, and fit snugly against the sides of your face and don't have gaps.
The following type of masks are not allowed on Royal Caribbean:
neck gaiters
open chin bandanas and scarves
face masks with valves
What are the best masks to wear on a cruise?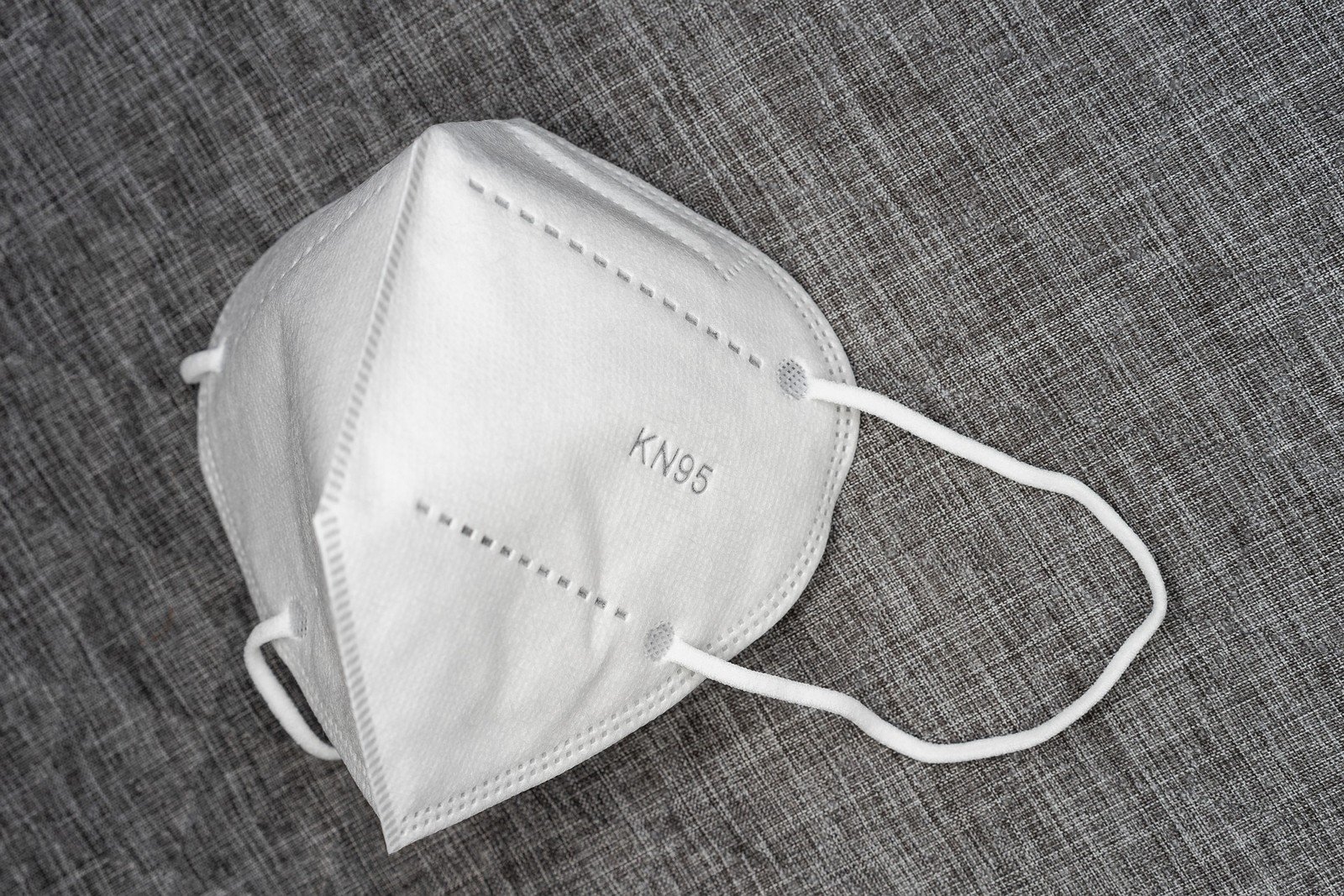 There are lots of masks to purchase, but without a doubt one of the best options right now based on recommendations from health experts is a KN95 face mask. [Note, this contains an affiliate link]
Early on, these medical grade masks were hard to come by, but you should be able to purchase as many as you want these days.
KN95 masks offer very high performance in terms of filtration, and are comfortable to wear while providing a snug fit around your nose and chin.
KN95 masks are also fairly cheap, as production as ramped up so there are lots to consider.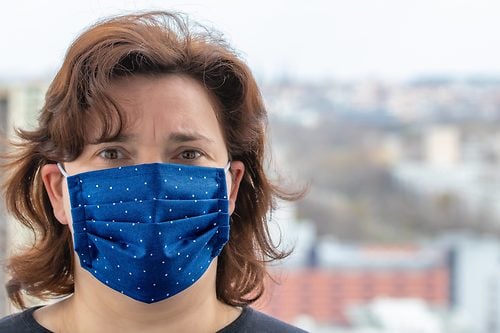 Cloth mask
If you prefer a reusable mask, you should look for a woven mask that offers multi-layer protection.
Since going on a cruise means it will be hot, the masks by Suay LA tend to get very good reviews for offering a breathable mask that is good in hot weather.
These are constructed from medical grade non-woven polypropylene surgical wrap and have a nosepiece.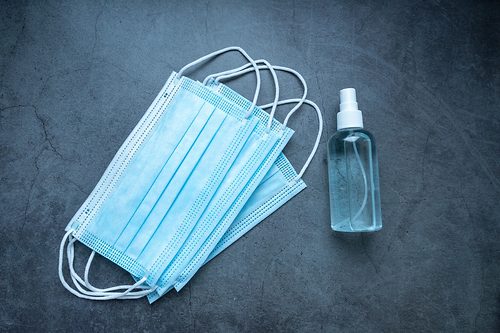 Backup masks
You should plan on bringing many more masks than you think you will need, because once masks become soiled and/or wet, they are not effective anymore.
In addition to purchasing more KN95 or cloth masks, another economical idea is to pick up disposable 3-ply face masks. [Note, this contains an affiliate link]
These disposable masks are a good back-up choice, as well as a good choice if you elect to double mask. 
How many masks should I bring on my cruise?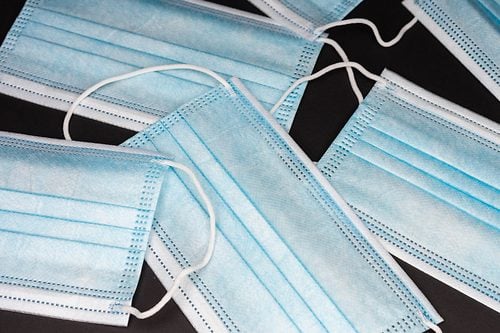 Depending on how active or if you sweat a lot, your mask needs may vary.
A good idea is to plan on 2-3 masks per person, per day to be safe.
Many reusable masks, including the Suay LA ones, can be hand-washed and dried overnight in your stateroom cabin.
Even if you prefer the cloth reusable masks, having some disposable masks is a good backup just in case. 
More important mask tips
If you wear glasses, find a mask that fits closely over your nose or one that has a nose wire to limit fogging.

 

Be sure to also look for masks with a soft ear loop material.  You will be wearing the mask for long periods of time, and one early lesson many picked up on over the past year was softer material for ear loops matters.