In:
Royal Caribbean International and Celebrity Cruises are sister cruise lines, owned by Royal Caribbean Group. So how much do these cruise line have in common?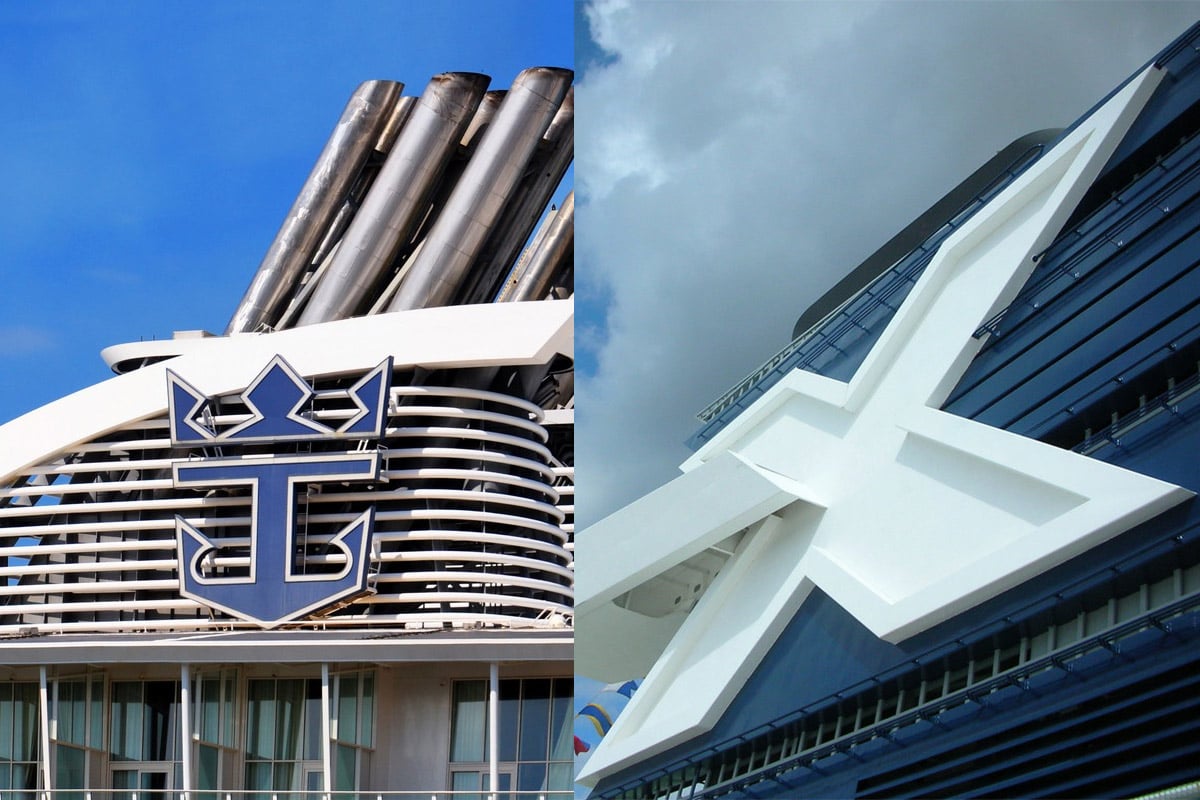 Many cruisers choose between a sailing on either brand because they are both under the same corporate umbrella, and their experiences are more similar these days than different.  However, there are definitely some ways each cruise line stands out from each other.
Both cruise lines target the mass market, but Celebrity tends to skew to be a more premium experience, while Royal Caribbean offers a cruise that tries to give everyone something to enjoy.
Here is a breakdown of what you need to know about the differences between Royal Caribbean and Celebrity Cruises.
Approach to cruising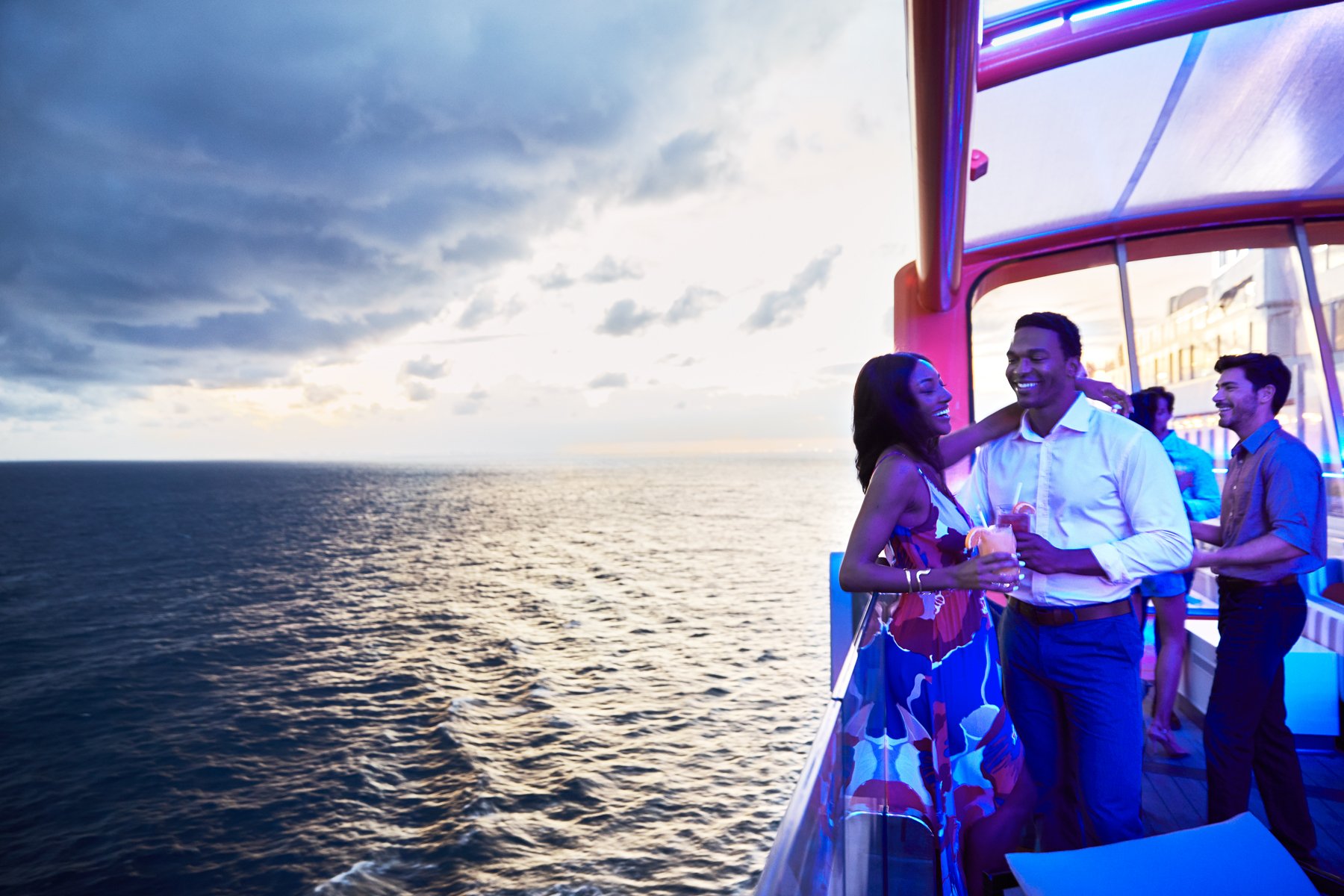 Off the bat, Celebrity takes a more modern take on cruises and tries to incorporate a contemporary vibe onboard its ships with culinary experiences, workshops and more. 
Celebrity even went as far as to tackle cruise line dress codes to modernize them by removing the notion of a formal night, and replacing it with "evening chic".   On Evening Chic nights, the dress code is dressier than smart casual but less so than a traditional formal night.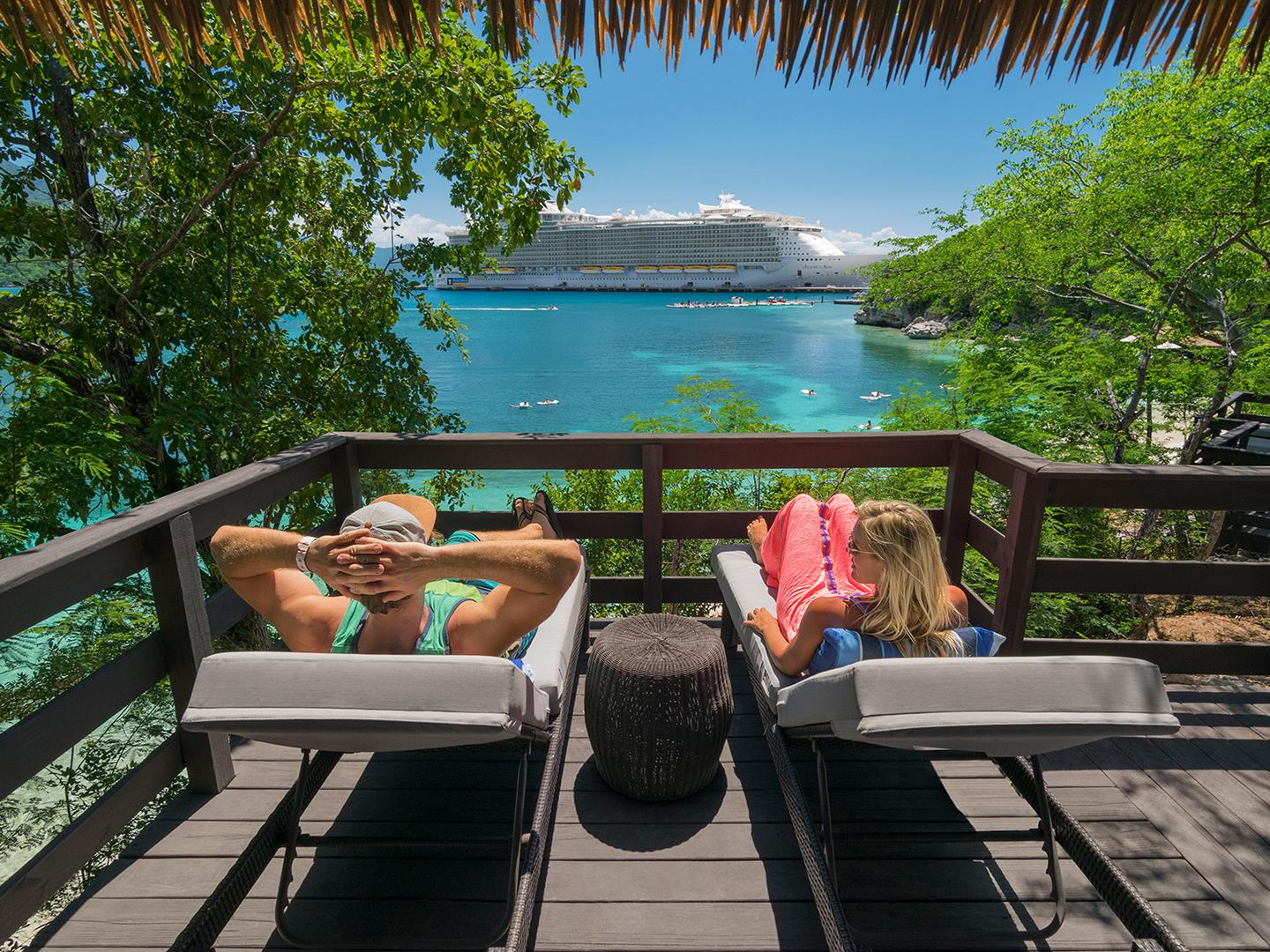 Royal Caribbean focuses on the family experience, and loads its cruise ships with as many things to do and innovations in order to "wow" their guests.
You will find fun, upbeat and a lively atmosphere on Royal Caribbean, and they pride themselves on featuring the latest in cruise ship technology.
Prices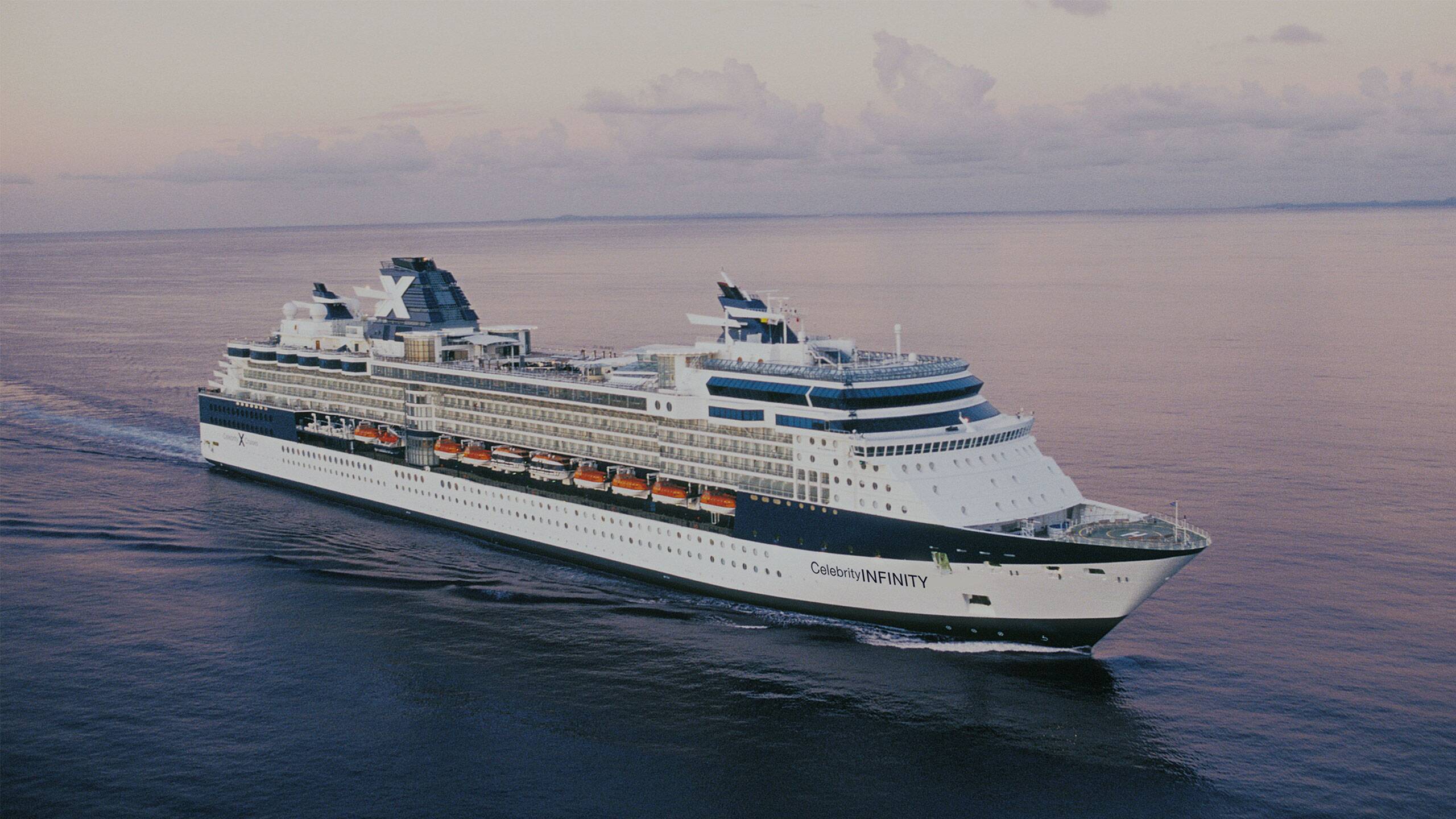 It is difficult to come up with guidelines for how each cruise line prices itself, but generally speaking, Celebrity Cruises will come in a bit more expensive than Royal Caribbean.  
However, Celebrity Cruises includes more in its base fare.  In fact, Celebrity recent made a change to its pricing model that is much closer to all-inclusive, with your cruise fare now covering gratuity, drinks & WiFi.
Royal Caribbean tends to price its cruises based on how new a cruise ship is, and includes less with the base fare.  This offers guests the choice of what they want to add onto their vacation and skipping what they do not.
Both cruise lines include nearly all of their entertainment, although both have exceptions (themed parties on Celebrity or dining shows on Royal Caribbean).
Dining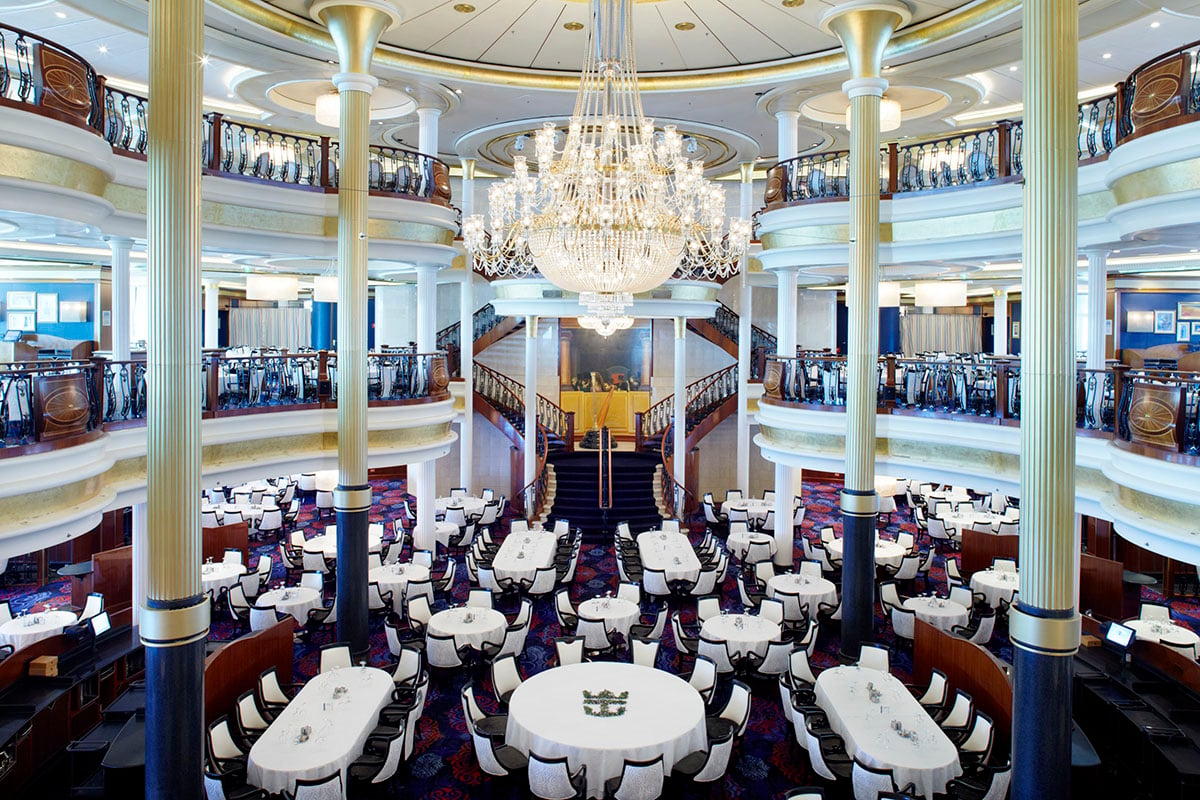 Both cruise lines have placed an emphasis on dining onboard its ships, although Royal Caribbean tends to offer more specialty and complimentary dining choices.
Everything on Celebrity is looked as elevated, including their dining.  Celebrity Cruises often compares their dining experience to James Beard level culinary experiences, with some of its chefs actually having won awards. 
Some of the best complimentary food is found on Celebrity's ships, and the cruise line has a reputation for great food in its dining room and buffet.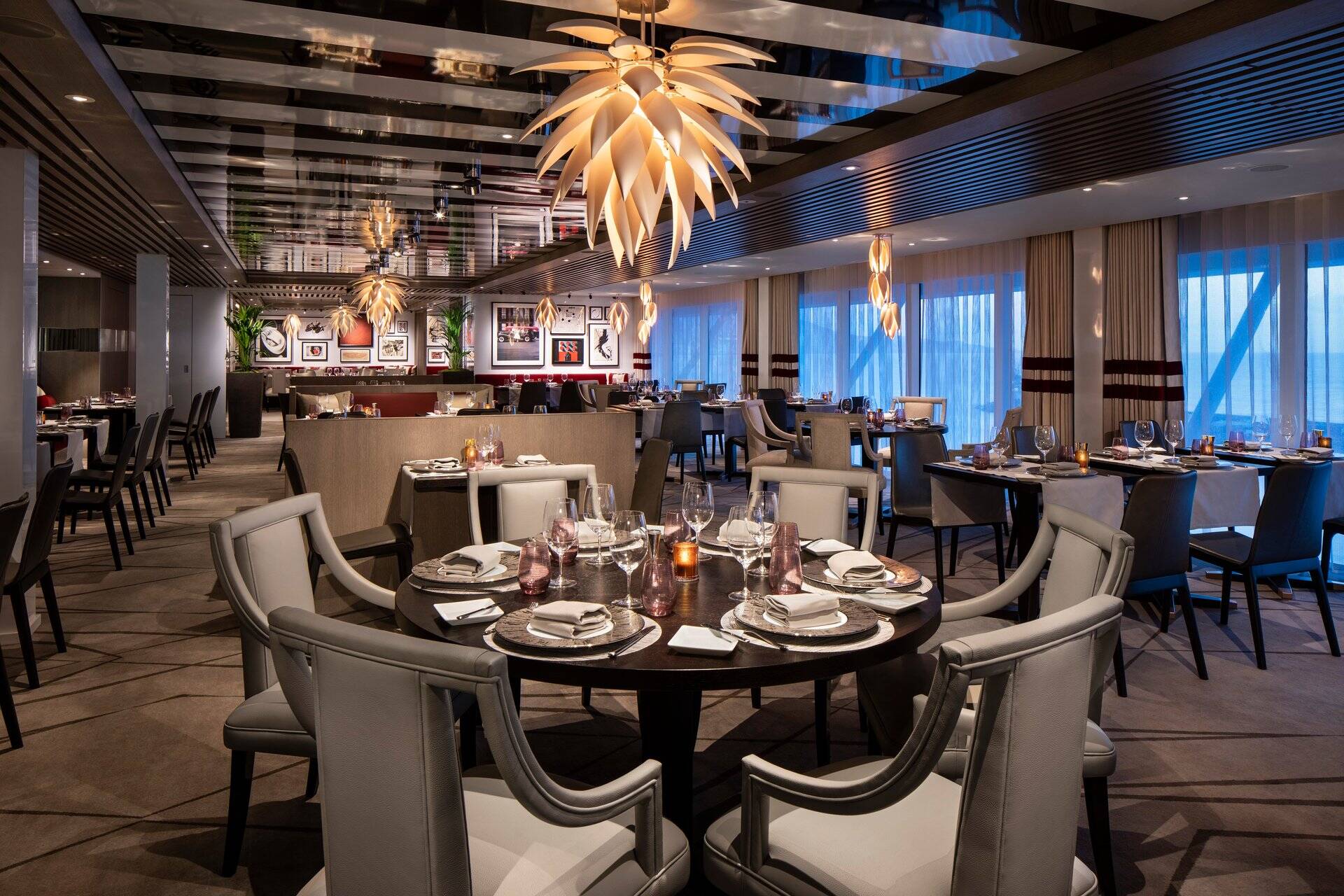 Royal Caribbean's food stands out more when you hit the specialty restaurants, which offer a wider range of cuisine and creative options.
Just like activities, Royal Caribbean gives guests a lot of choices in what they can eat onboard.
Both cruise lines offer specialty dining choices that will cost you extra to dine there.
Cabins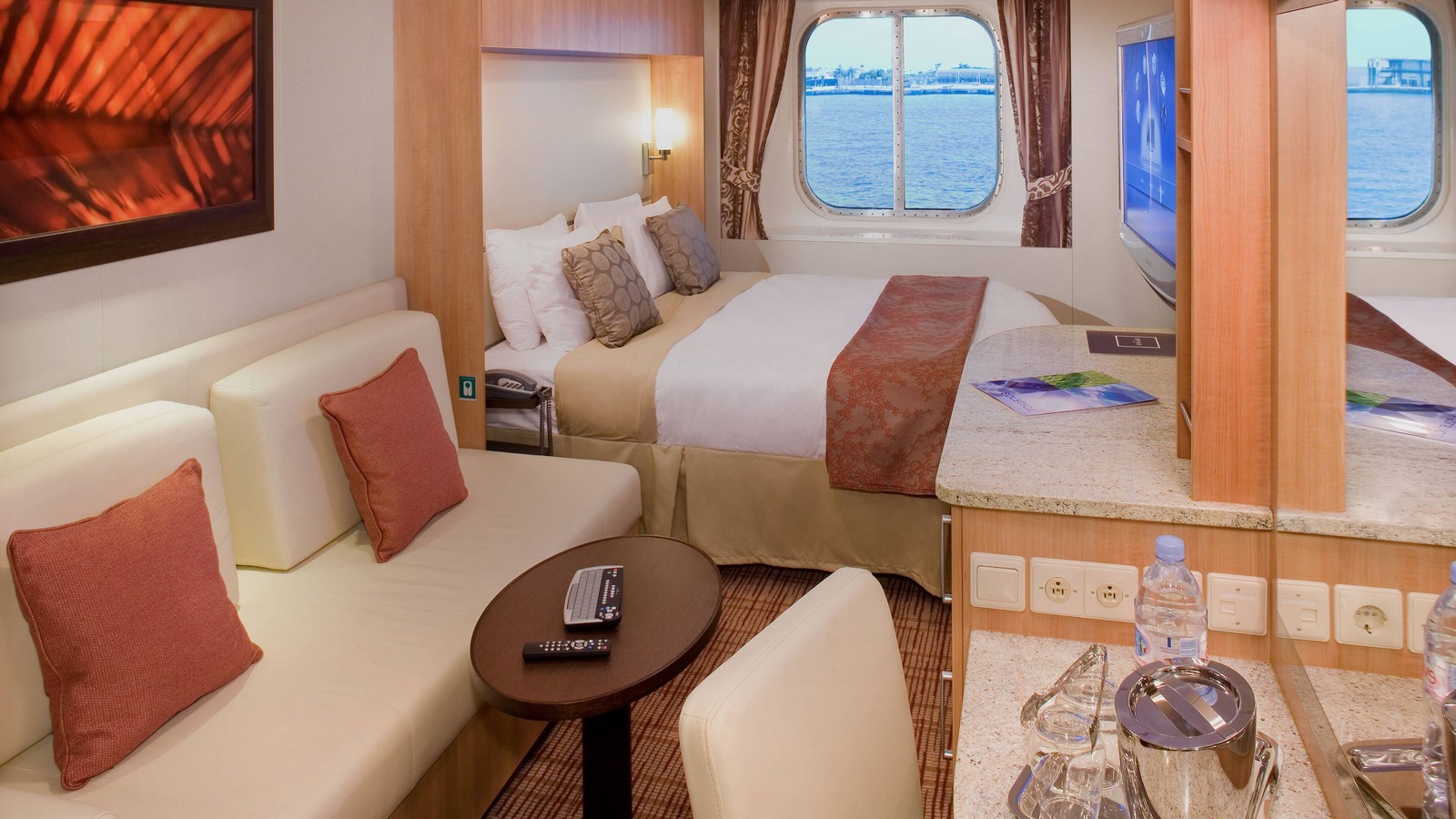 Staterooms on both cruise lines are more similar than different, and you will find choices among the core categories of rooms.
Royal Caribbean has a few unique stateroom types, such as interior balcony rooms and virtual balconies. 
Royal Caribbean has also upped its top tier cabins with the Royal Suite Class, which is available on Oasis and Quantum Class ships. Royal Suite Class includes more than traditionally available with a suite, and its Star Class rooms include an incredible amount of service and options.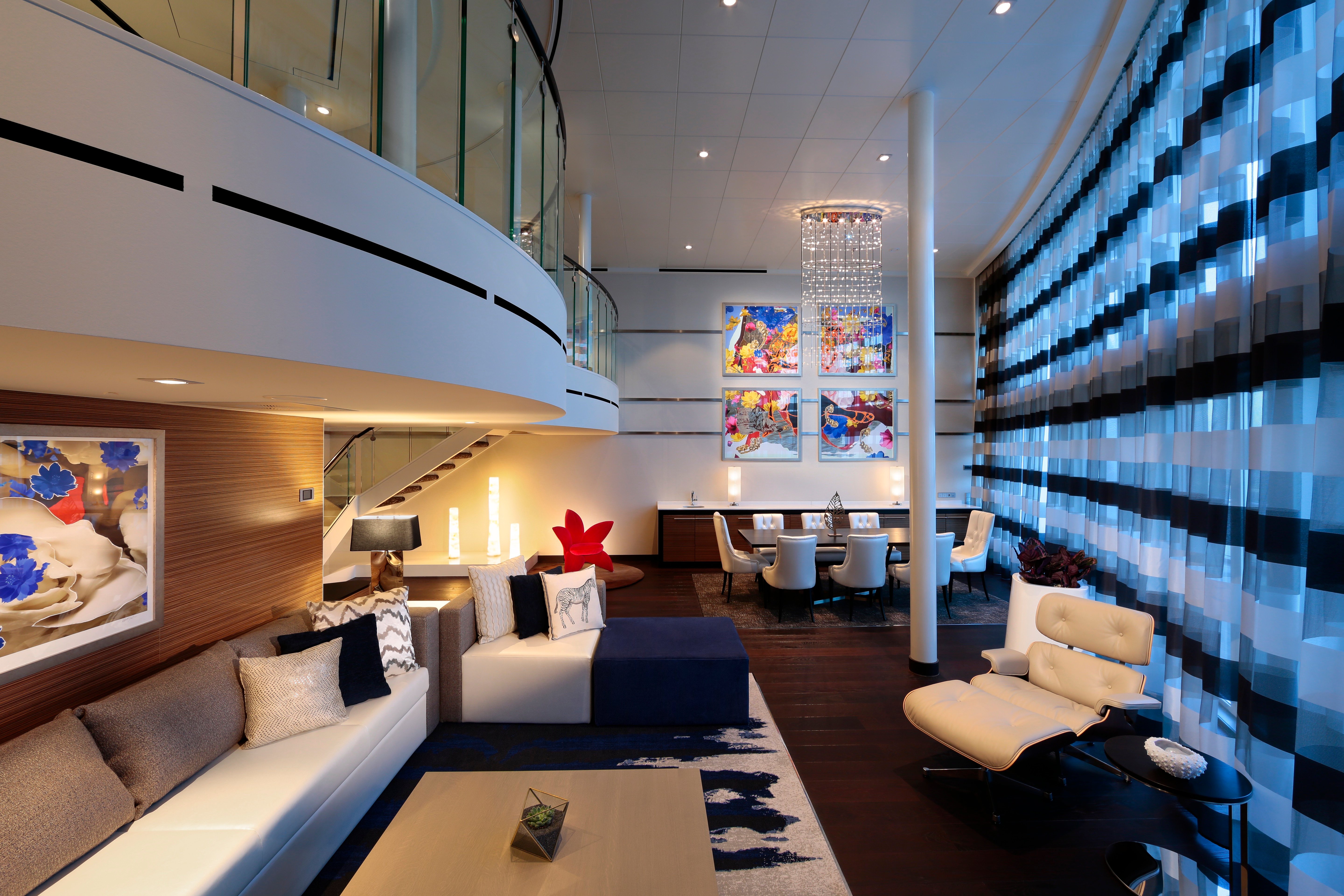 Celebrity places a larger emphasis on its suite offerings, with broad suite privileges on almost all of its ships.
A suite on Celebrity truly stands out with the AquaClass cabins that come with unlimited access to the Relaxation Room and Persian Garden thermal suite, as well as exclusive access to Blu, a health-centric alternative restaurant.
Other amenities include daily delivery of flavored teas, a pillow menu, upgraded bath toiletries and an expanded room service breakfast menu.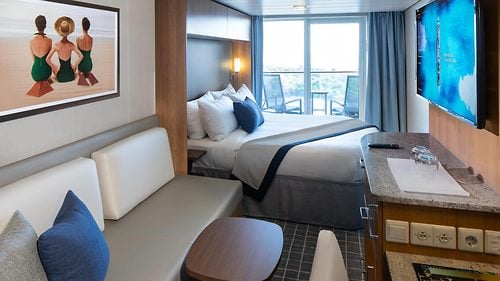 Both cruise lines offer rooms that can accommodate families, but Royal Caribbean tends to have more of these types of rooms (including connecting cabins).  Also, Royal Caribbean's suites can come in very large sizes that work well for some families too.
Things to do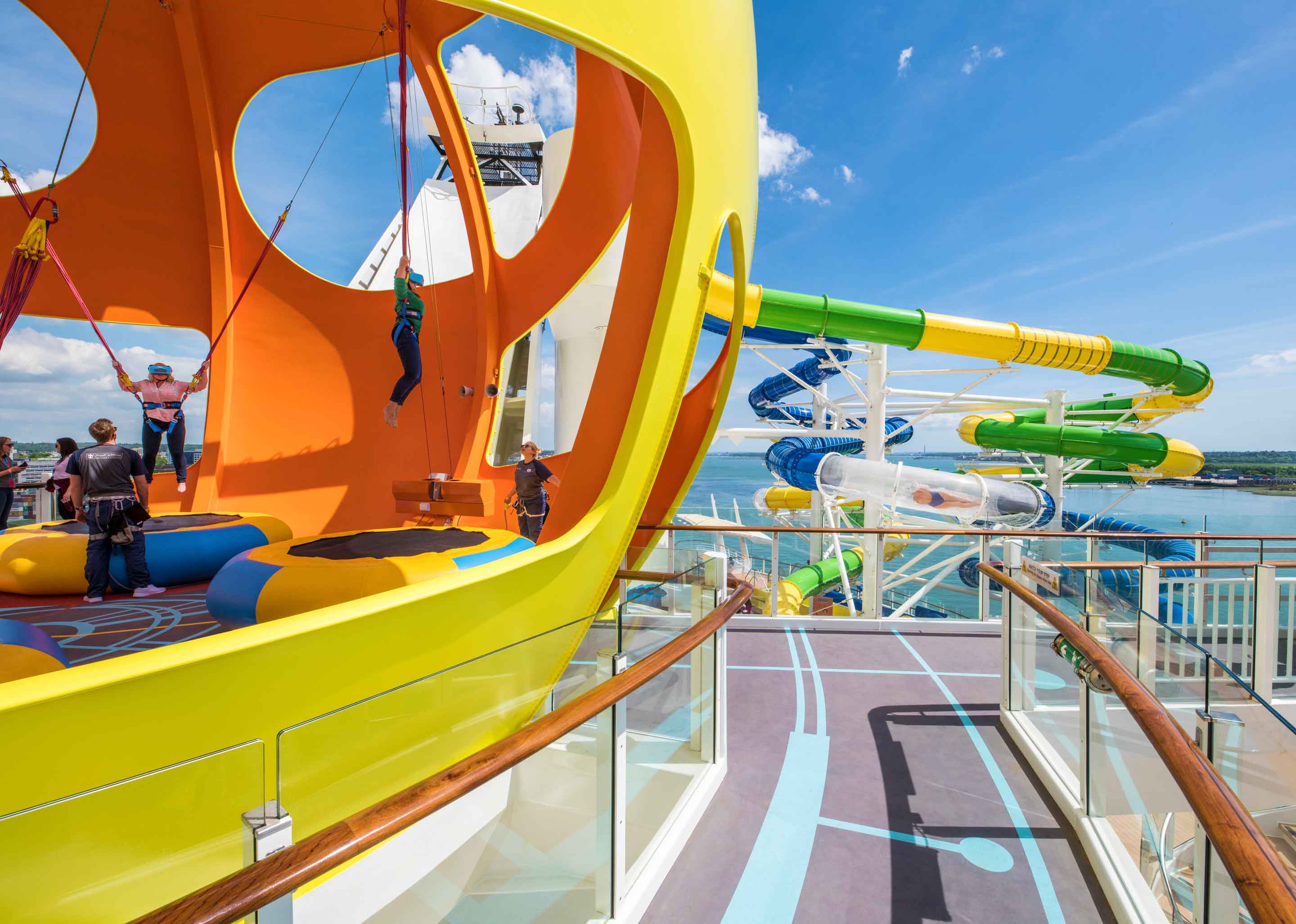 Regardless of the line you choose, throughout the day cruisers can participate in a range of activities like trivia, bingo, dance lessons.
Wine tastings are part of the daily schedule on many of Celebrity ships, too. Celebrity's are presented through a partnership with the United Kingdom's "The Wine Show."
Celebrity ships have two to three pools each, and boast a number of hot tubs for cruisers looking to relax. Celebrity also houses a kids' splash area on select vessels.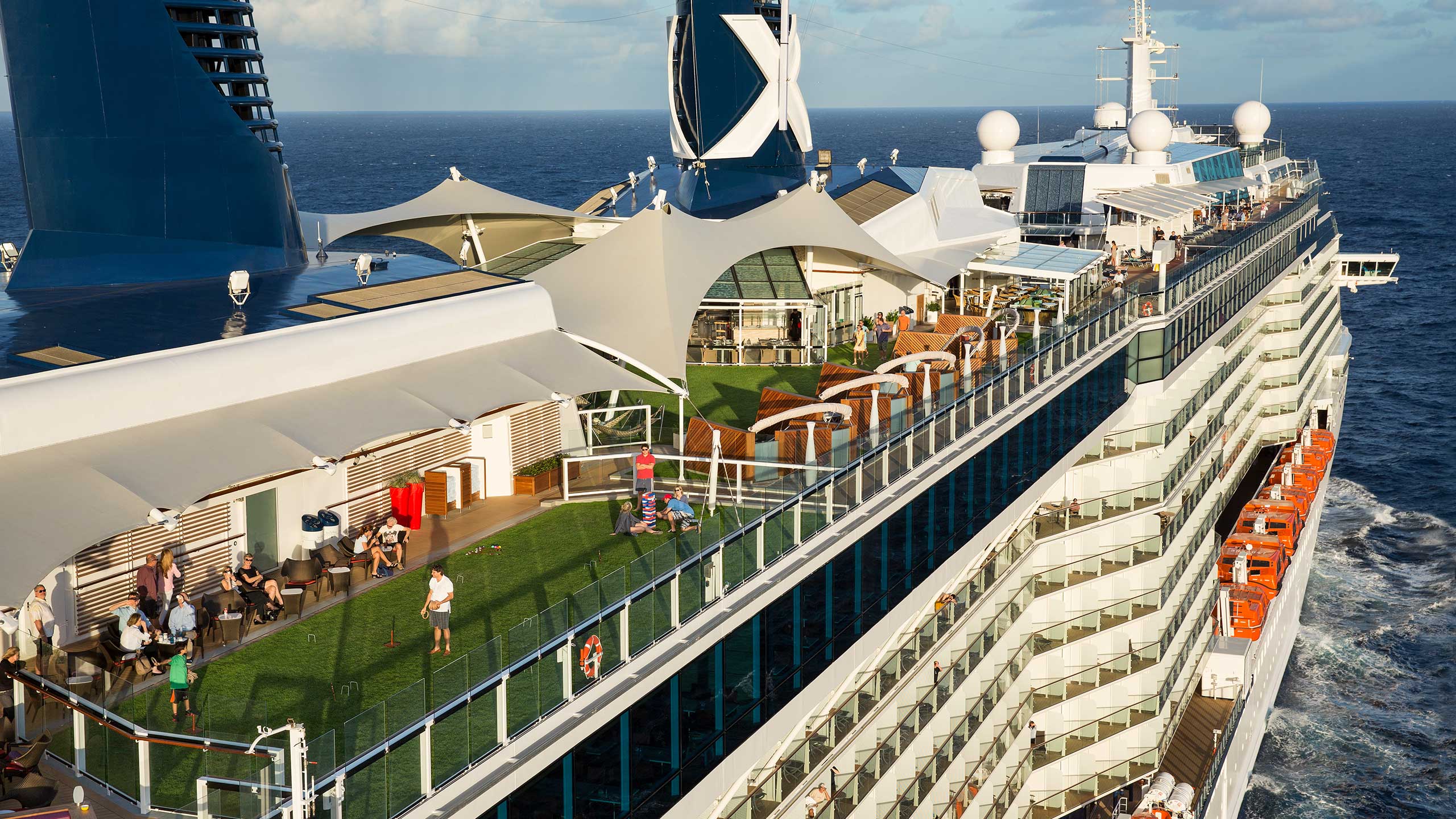 For more outdoor fun, Celebrity's Solstice-class ships boast real grass lawns on the ships' top decks, offering a space for passengers to play bocce, enjoy picnics and take part in art classes. Throughout each sailing, glass-blowing demonstrations are also offered there.
Some ships restricts access to the Lawn Club area because of the presence of the Lawn Club grill.
On Celebrity's Edge-class vessels, passengers won't want to miss the impressive  acrobatic performances in the Eden lounge.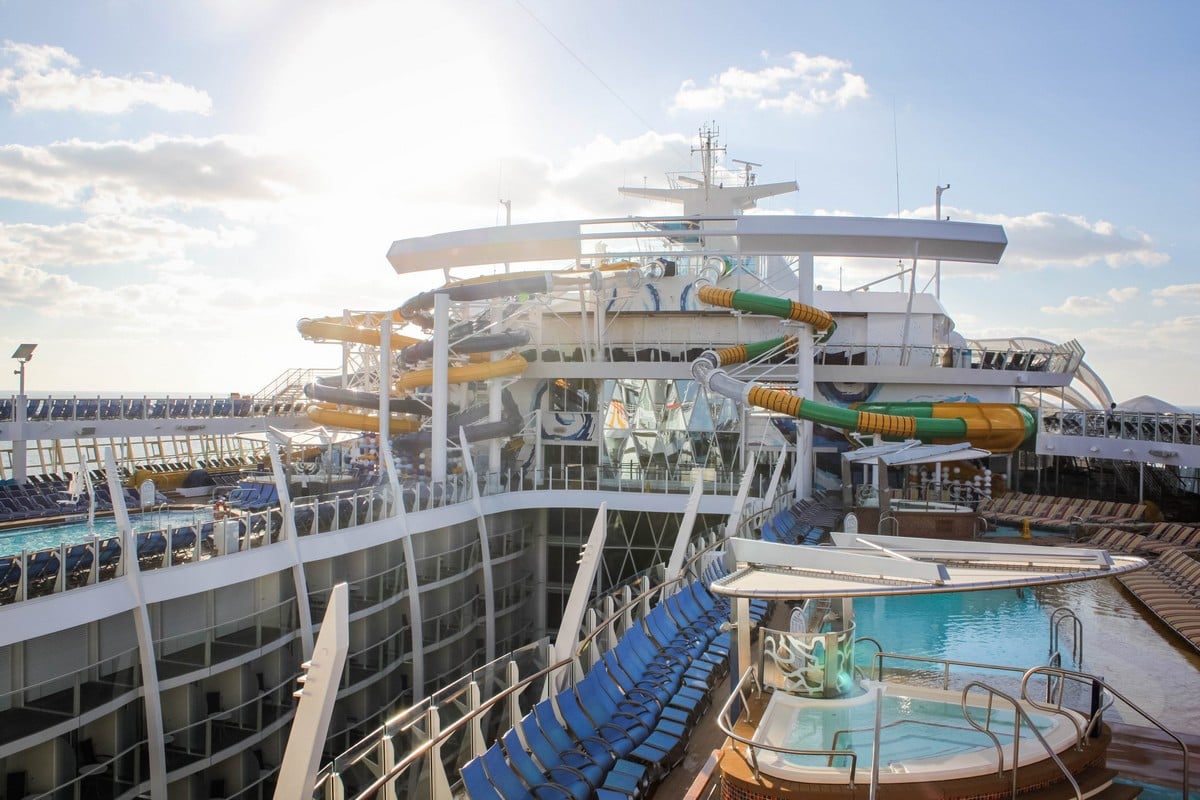 Royal Caribbean offers more adrenaline-pumping activities like rock climbing, bungee trampolining, laser tag, trapeze classes, bumper cars, ice skating, simulated surfing and skydiving, and zip lining, most of which are free.
Further amenities -- like fitness centers, for-fee arcades and nightclubs with DJ-spun music -- allow cruisers to make their own fun without a schedule. Further, Royal Caribbean presents a variety of game shows, including "Battle of the Sexes," the "Love and Marriage Game" and adult scavenger hunt "Quest."
There is plenty to do outdoors on a Royal Caribbean cruises with multiple pools on every ship, along with children's splash areas, mini-golf courses, jogging tracks and basketball courts on most ships.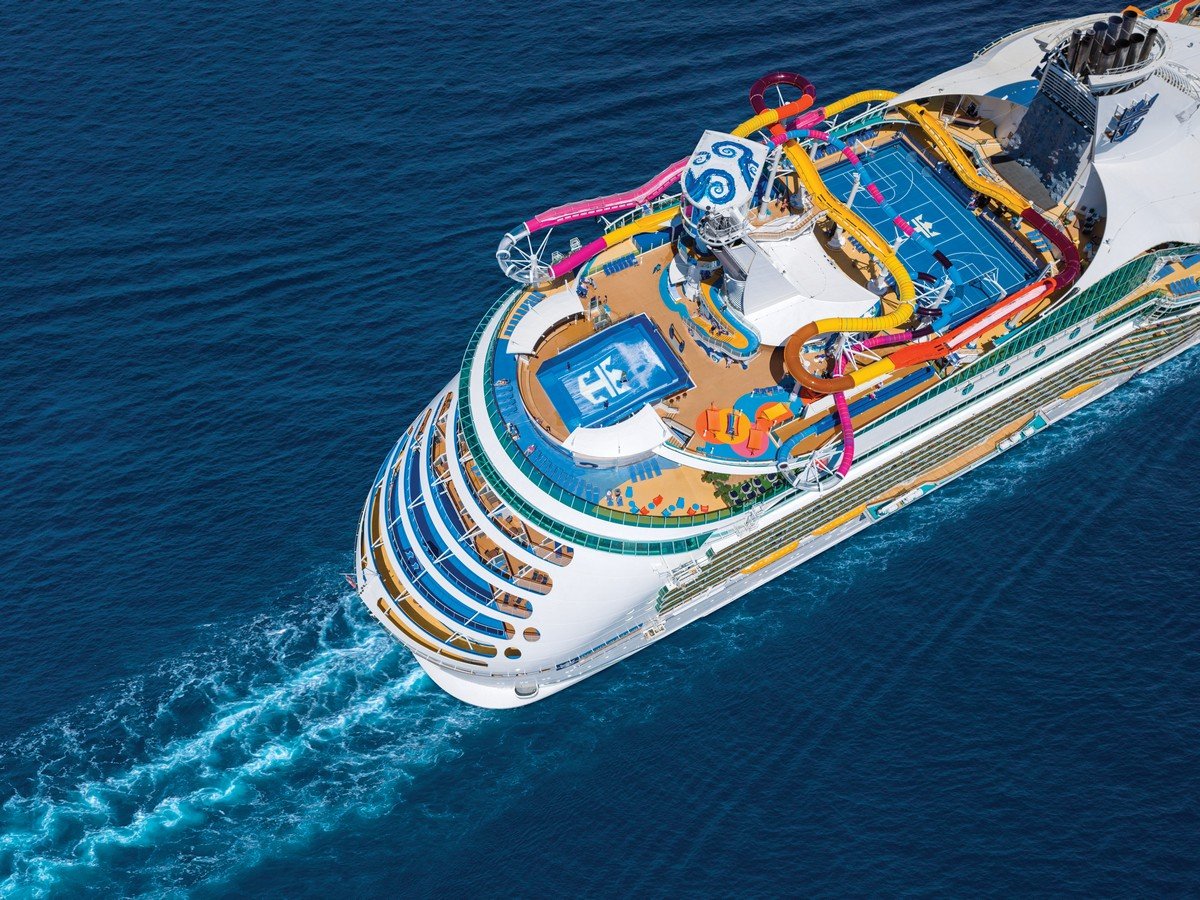 Royal Caribbean has also begun including water slides on some of its ships.
In the evening, something that makes Royal Caribbean stand out are its Broadway shows. These are included with your cruise fare and include the full-length productions of "Cats," "Grease",  "Hairspray", and more.
Both lines feature casinos.
Family cruising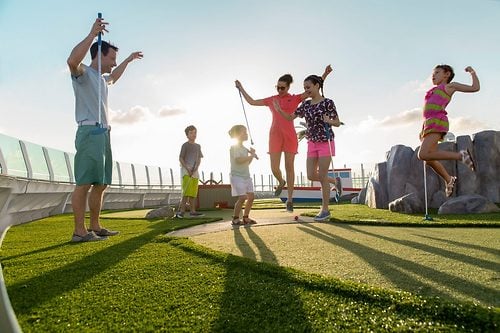 If you are traveling with kids, or doing a multigenerational trip, there are advantage to both lines.
Both Royal Caribbean and Celebrity offer supervised children's care onboard. Both of the offerings for kids 3-17 years old is complimentary, although there are after hours charges.
Camp at Sea on Celebrity is available for guests 3-12 years old, and there is the X-Club for teens 13-17.  The kids clubs are not available on expedition ships.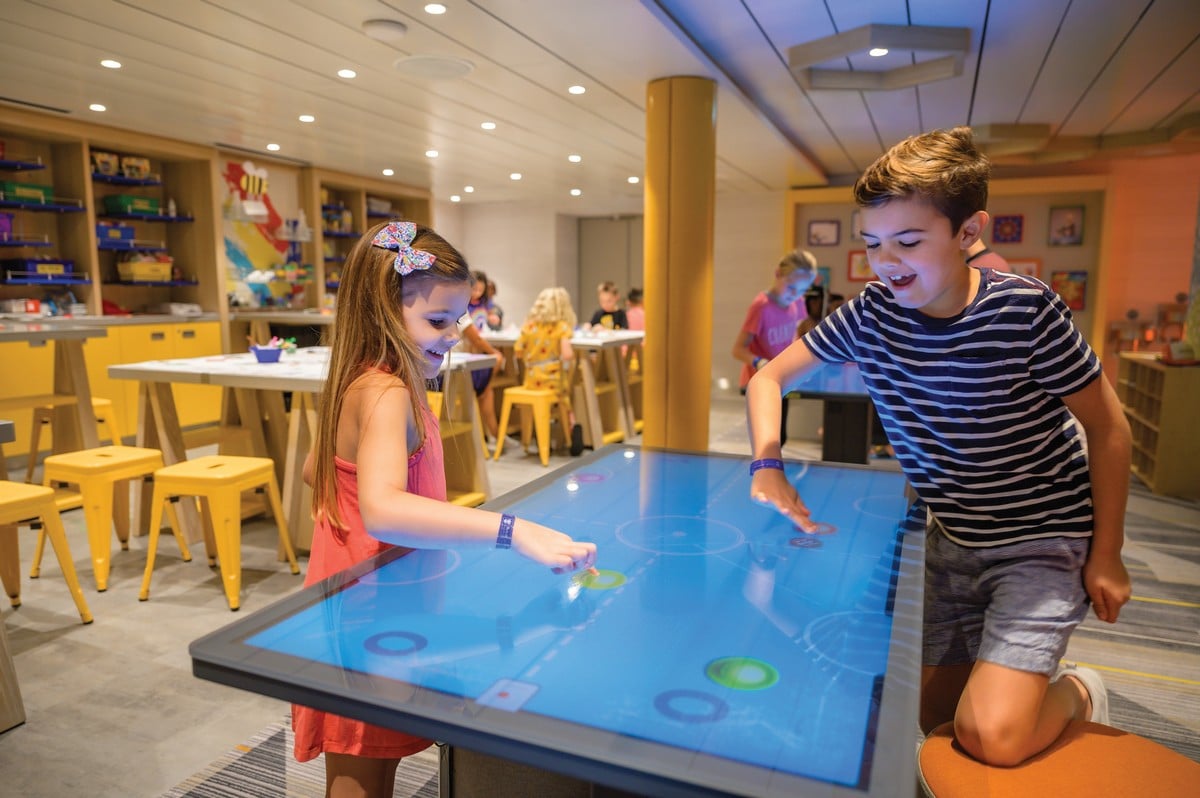 Royal Caribbean offers Adventure Ocean on all of its cruise ships, as well as offering a nursery (6-36 months) onboard on many of if its ships. Celebrity has an extra cost babysitting service for children 12 months and older, except on expedition ships.
Adventure Ocean also offers a family dinner option, where a counselor will pick kids up from the dining room during the first seating of dinner so that parents can enjoy the rest of the meal without the children.
As mentioned earlier, you will likely find more stateroom configurations that are better for larger families on Royal Caribbean. 
Deciding between Royal Caribbean and Celebrity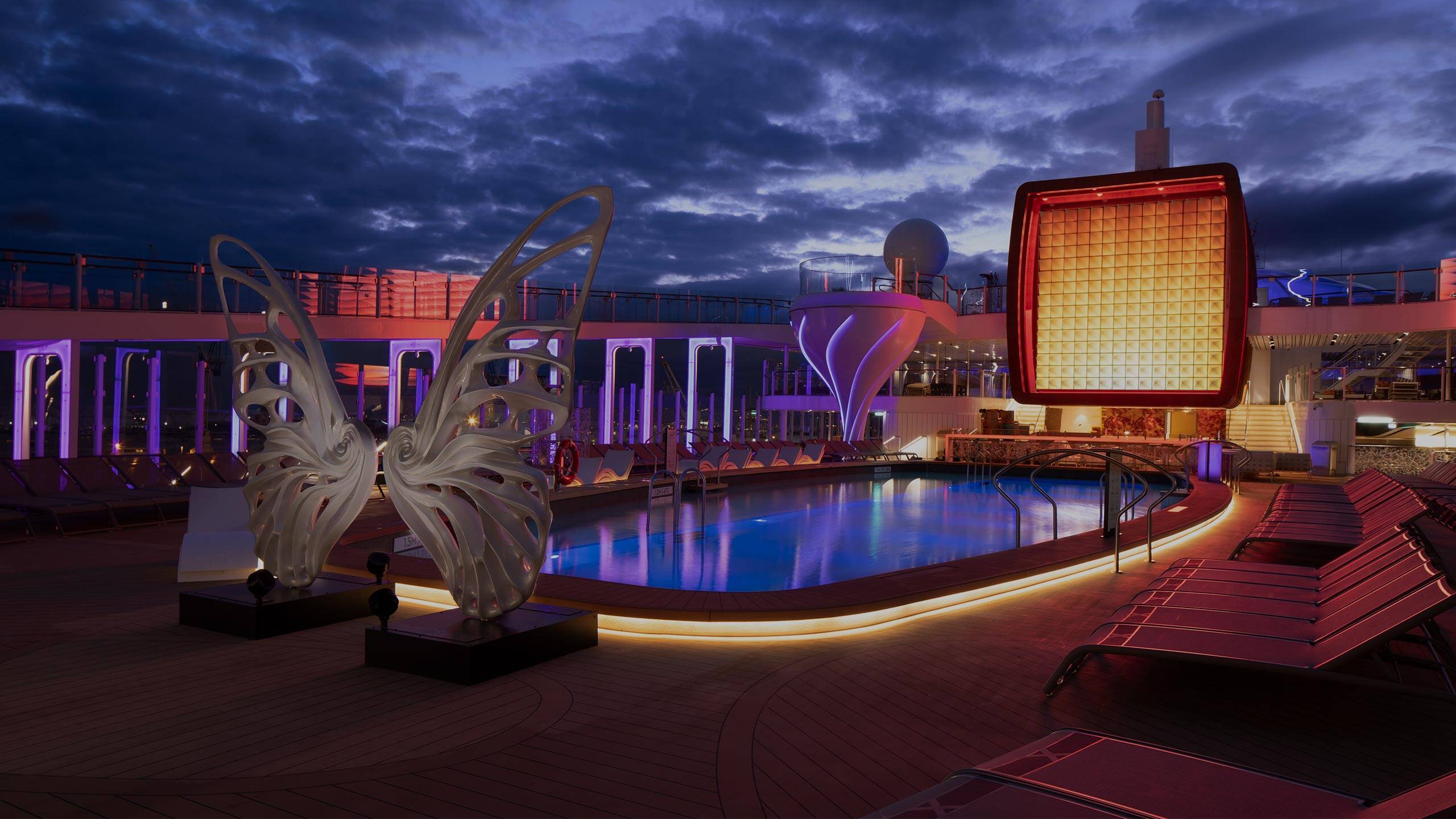 Both cruise lines do a good job at serving nearly all types of cruises, but inevitably the decision comes down to your personal tastes.
The difference between the lines has gradually been shrinking over the last number of years, so the experience between the two is less substantial than you may think.
Families, people looking for as much to do as possible onboard, and those that value the largest cruise ships will find Royal Caribbean a good fit.  Royal Caribbean prides itself on adding the "wow" factor to its ships, and you will always find the latest and greatest in cruise innovation here.
Celebrity Cruises appeals to those that want a quieter cruise than Royal Caribbean, as well as those who enjoy a trendier choice in their cruise experience.