In:
A new year means the official start to wave season, and Royal Caribbean has just released its offer for 2021.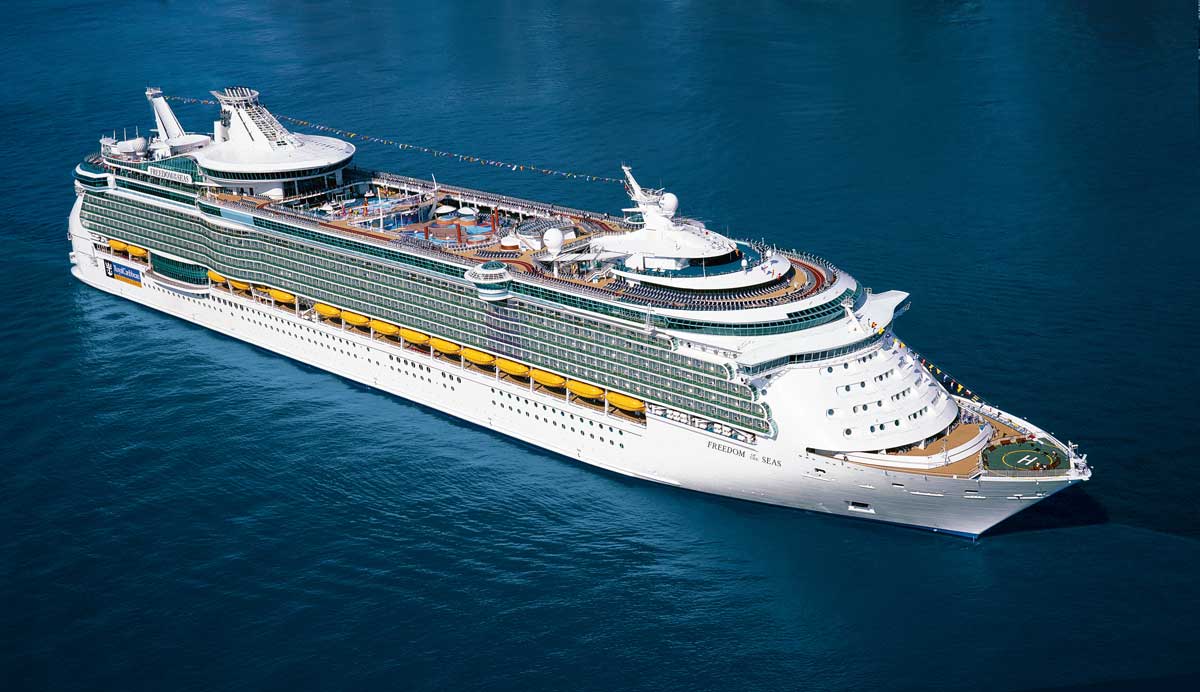 Wave season is an industry term for the time of year when cruise lines tend to offer their best promotion. It traditionally takes place between January and March and is not just an arbitrary time of year to offer cruise deals.
A lot of people typically book cruises in the early months of year as a result of wanting to plan their vacations for later, as well as being influenced by cold temperatures now that compel them to think of a tropical cruise vacation.
In order to take advantage of higher demand, all the cruise lines roll out new promotions and incentives to get their share of the new bookings.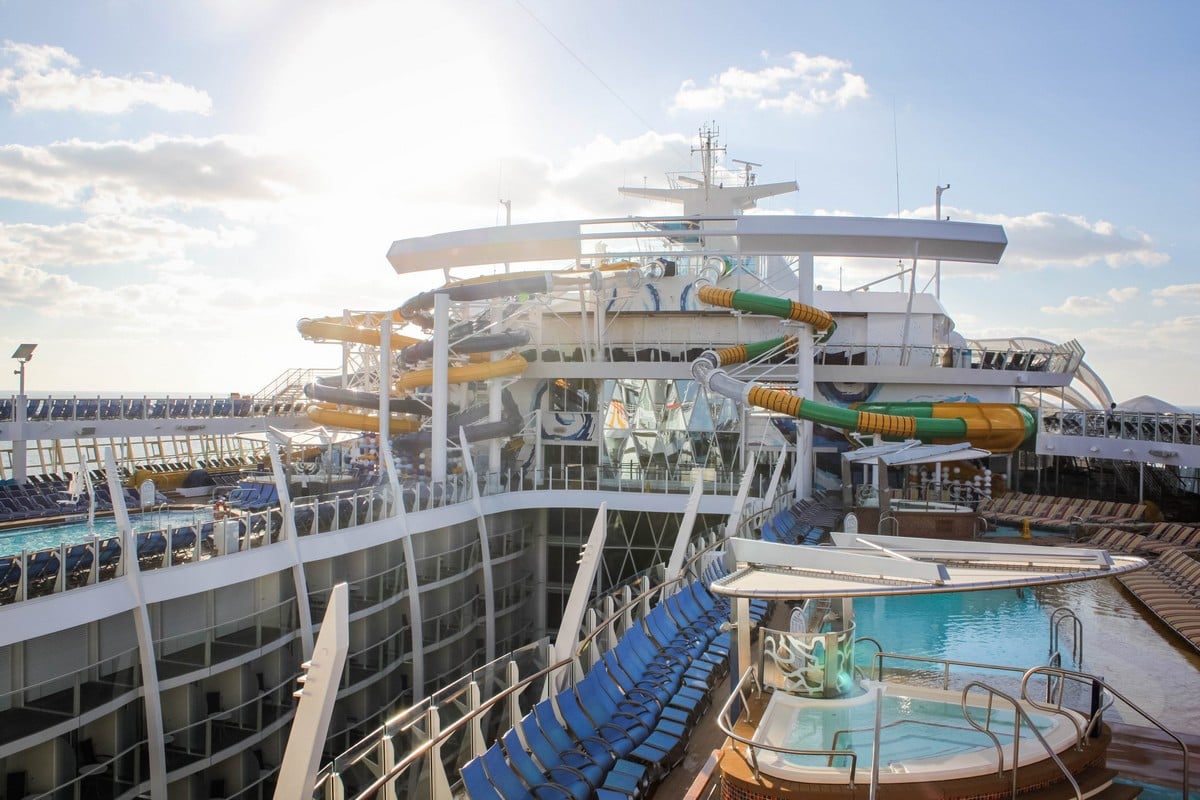 Like all Royal Caribbean promotions, wave season does not necessarily mean the absolute lowest price you will find, but it may mean a different type of offer or add-on.
If you follow the Royal Caribbean marketing process, you are keenly aware there are sales throughout the year, so what makes wave season stand out? Essentially, the sale period for wave season offers lasts longer and you may find bonuses to add-on.
As with any sale, the wave season offer is a good opportunity to price shop and check if your existing bookings qualify for a lower rate, or if you have been eyeing a new booking, seeing where prices stand.
Royal Caribbean's Wave Season offer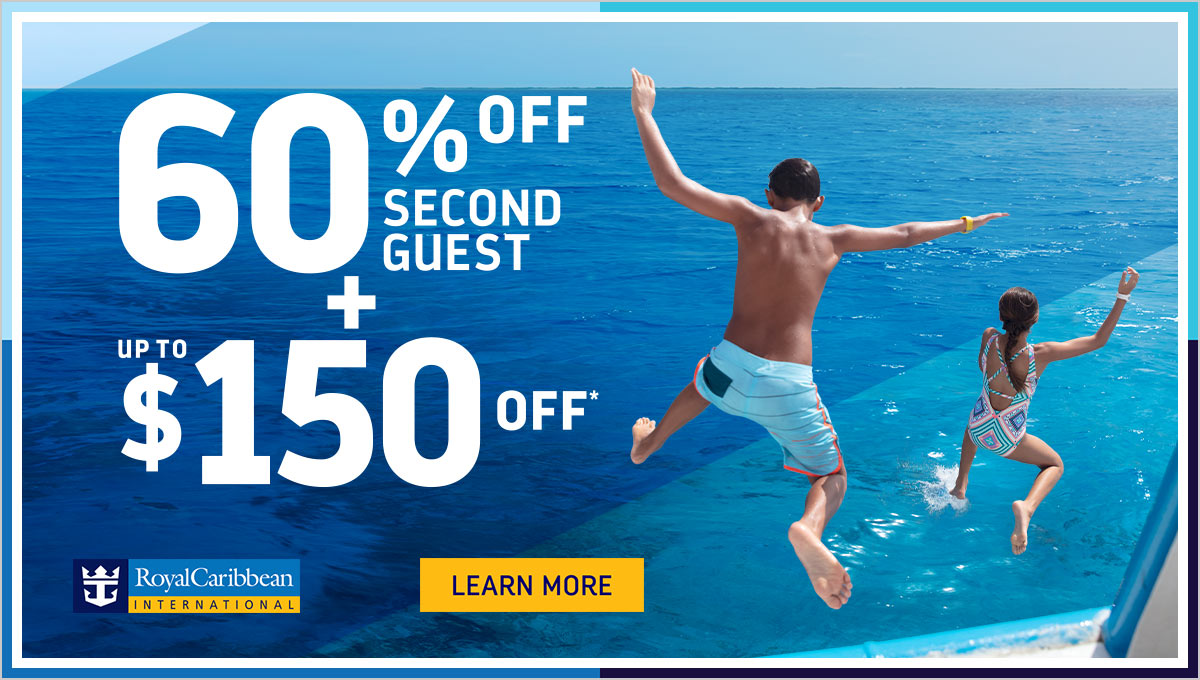 Royal Caribbean's Wave Season sale runs between January 5 - 31, 2021 and includes 60% off the second guest, plus instant savings on 2021 cruises.
The BOGO60 offer must be booked between January 5 – January 31, 2021 and is valid on select sailings departing on or after March 1, 2021. 
It includes:
60% savings off the price of cruise fare of the second guest booked in the same stateroom as first, full-fare paying guest
30% cruise fare savings for third guests and higher booked in the same stateroom as the first two qualifying guests.
Up to $150 USD per stateroom on select sailings departing between April 1 – September 30, 2021

Sailings 5 nights or less, $25 savings for Interior and Ocean View, $75 for Balconies and Suites
Sailings 6 nights or longer, $50 savings for Interior and Ocean View, $75 for Balconies, and $150 for Suites
BOGO60 and 2021 Kicker are combinable with each other as well as promotional OBCs, NextCruise offers, instant savings, restricted discounts (for example, Seniors, Residents, Military), Promo Code driven offers, Free Upgrades, Crown and Anchor discounts and Shareholder Benefits. Resident rates apply to select states on select sailings; valid address must be entered at time of booking to redeem savings. Offer is not combinable with any other offer or promotion, including, but not limited to, Standard Group, Interline, Travel Agent, Travel Agent Friends and Family, Weekly Sales Events, and Net Rates. Promo Code driven offers are based on select ships and sail dates and must be applied at time of booking; limit one promo code per booking.
Offer available to residents of United States, Canada, Puerto Rico, and select countries in the Caribbean.