In:
The United States Senate passed on Friday a $741 billion year-end defense spending bill, and it apparently included new regulations for the cruise industry.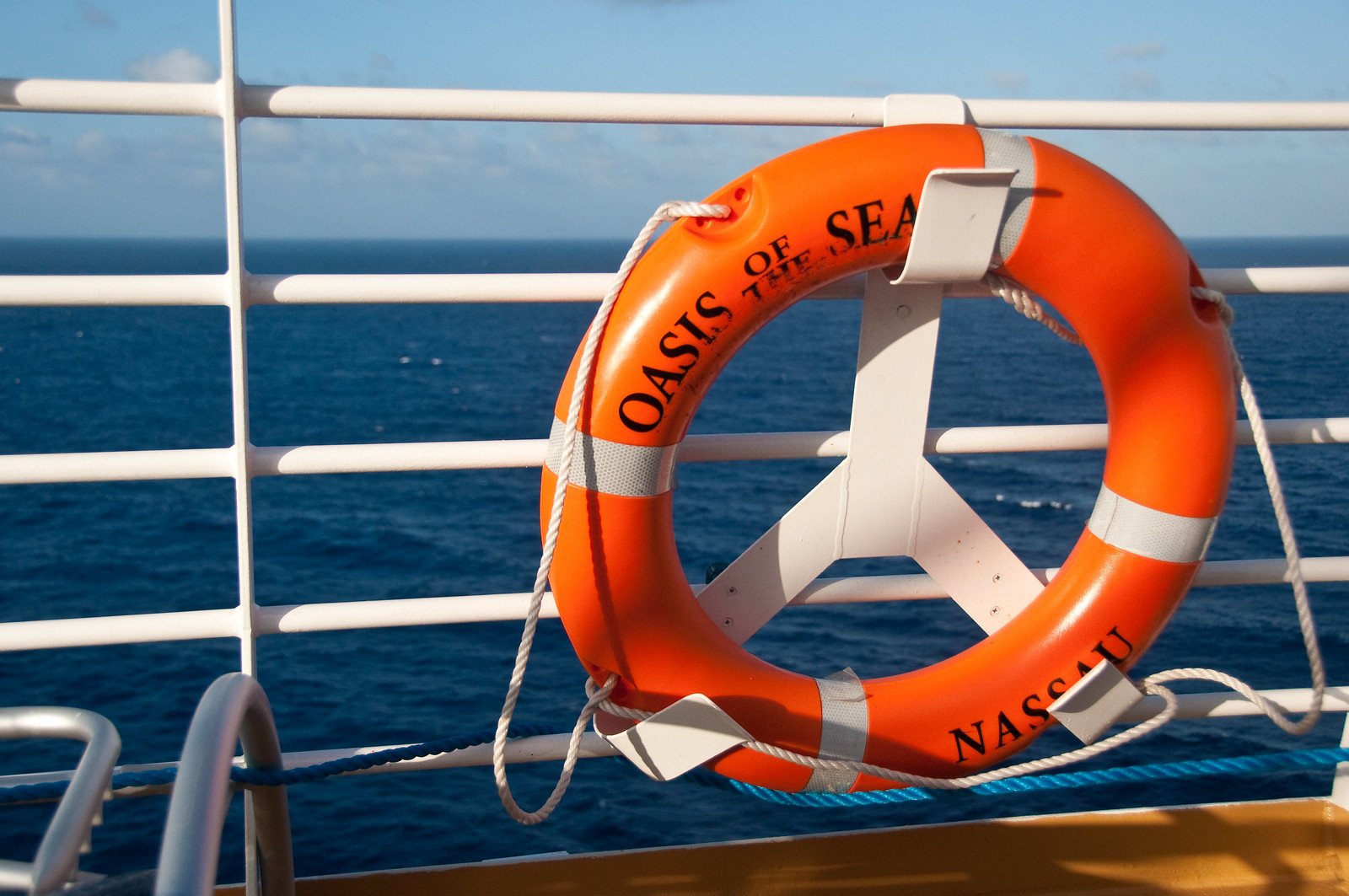 The National Defense Authorization Act (NDAA) was passed on Friday, and there is language attached to require cruise ships to have a trained doctor onboard, as well as other safety requirements.
Section 8222 of the bill addresses "medical standards" for passenger vessels and has 3 main parts to amend Chapter 35 of title 46:
A physician is always present and available to treat  any passengers who may be on board the vessel in the event of an emergency situation
The vessel is in compliance with the Health Care Guidelines for Cruise Ship Medical Facilities established by the American College of Emergency Physicians
The initial safety briefing given to the passengers on board the vessel includes

the location of the vessel's medical facilities
the appropriate steps passengers should follow during a medical emergency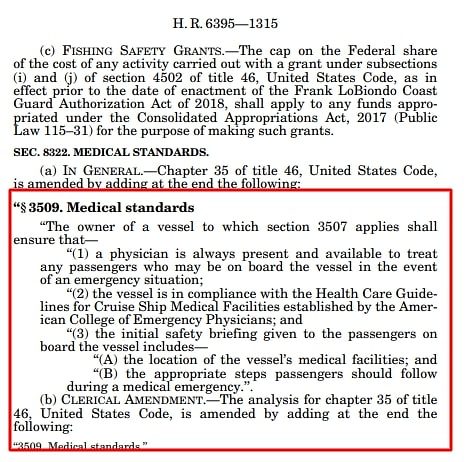 In effect, the government now requires cruise ships to have a doctor always onboard and the muster drill informs guests where the medical center is located, as well as what to do in the case of an emergency.
Section 3507(b) of title 46 also requires cruise lines to install video cameras in all public places and hold onto surveillance footage for 20 days. 
The purpose of the camera surveillance is "to deter, prevent and record criminal behavior."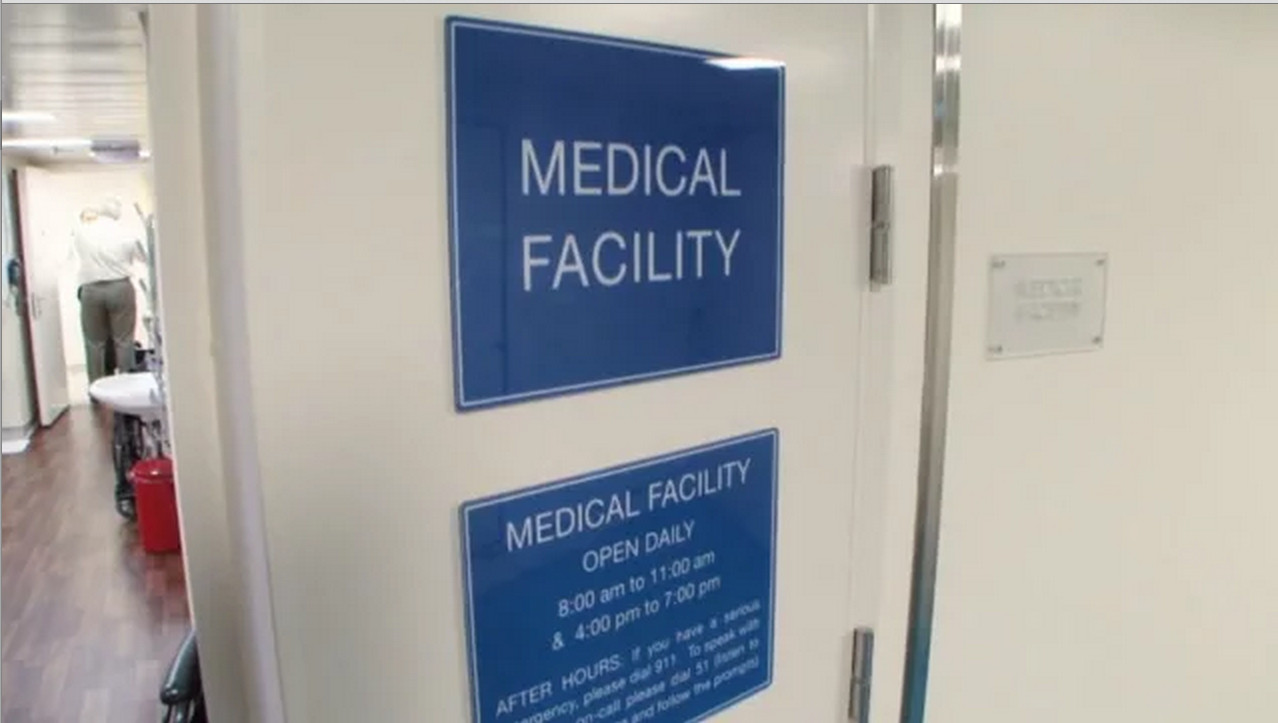 These changes are not massive changes, and much of these changes may already exist on cruises.
On Royal Caribbean's first cruise ship back in service, Quantum of the Seas, the ship offers "highly trained and credentialed medical teams, consisting of doctors, nurses, and specialists, on both land and sea."
In addition, Royal Caribbean says it has added more doctors and registered nurses to each ship, as well as an Infection Control Officer who will monitor and coordinate the implementation of the company's infection control plan onboard. And all Royal Caribbean onboard physicians receive mandatory acute respiratory training.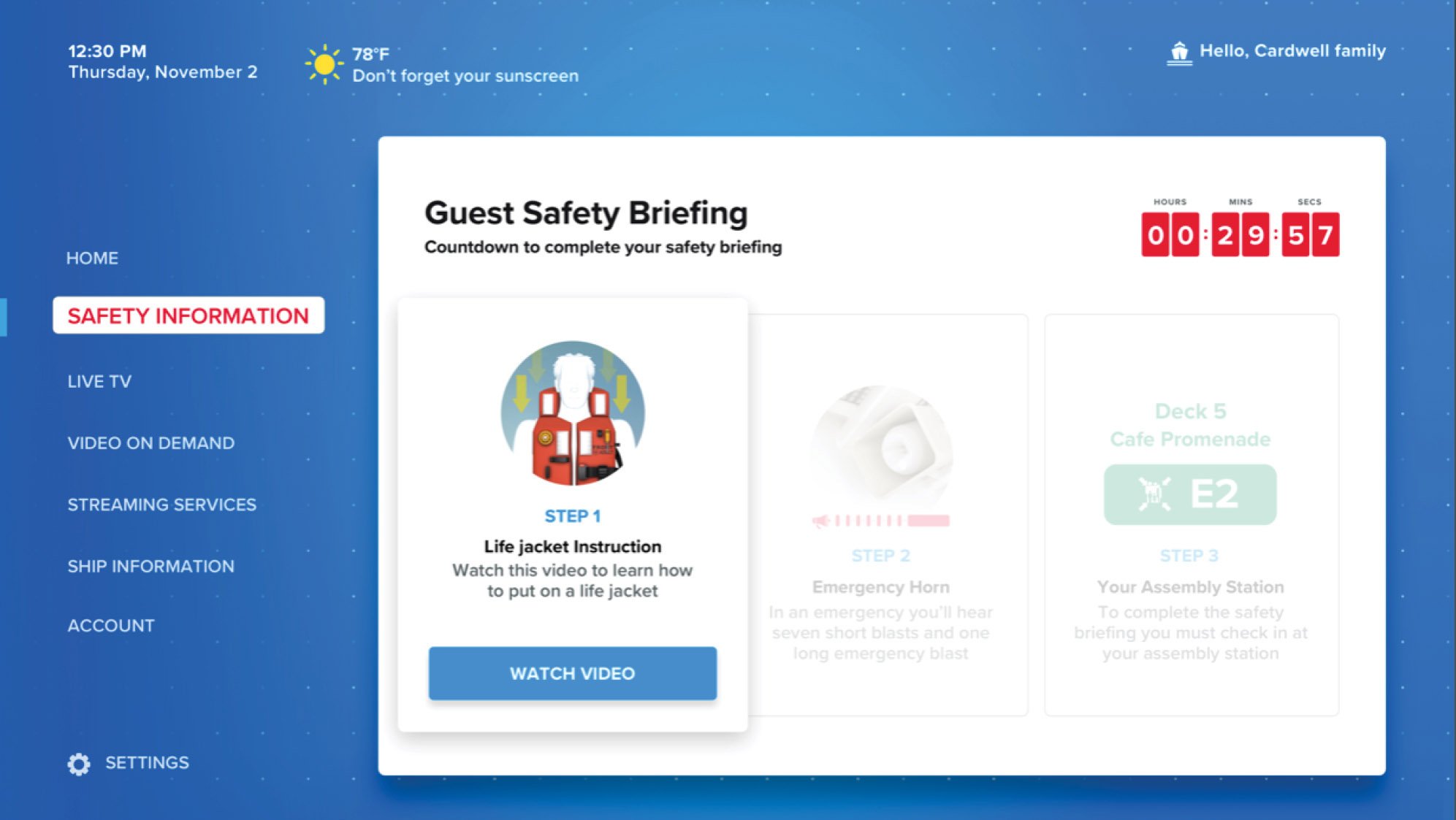 In terms of the safety drill, Royal Caribbean has always conducted a safety drill in compliance with international maritime law on the first day of any sailing, where important steps to follow in the case of an emergency are explained.
Royal Caribbean has also upgraded its safety briefing going forward, providing the important safety information via a guest's smart device or stateroom television instead of a group setting.
Read more: Top 10 questions about Royal Caribbean's new Muster 2.0
The safety drill instructs passengers were to go in case of an emergency, and instructions on how to properly use a life jacket. 
After reviewing the safety information on a mobile device or cabin TV, passengers then will complete the drill by visiting their assigned assembly station, where a crew member will verify that all steps have been completed and answer questions.
Credit to the Miami Herald for first spotting this news.