Top 10 questions about Royal Caribbean's new Muster 2.0
In:
Did you hear Royal Caribbean is completely changing the muster drill by going with a new electronic safety drill?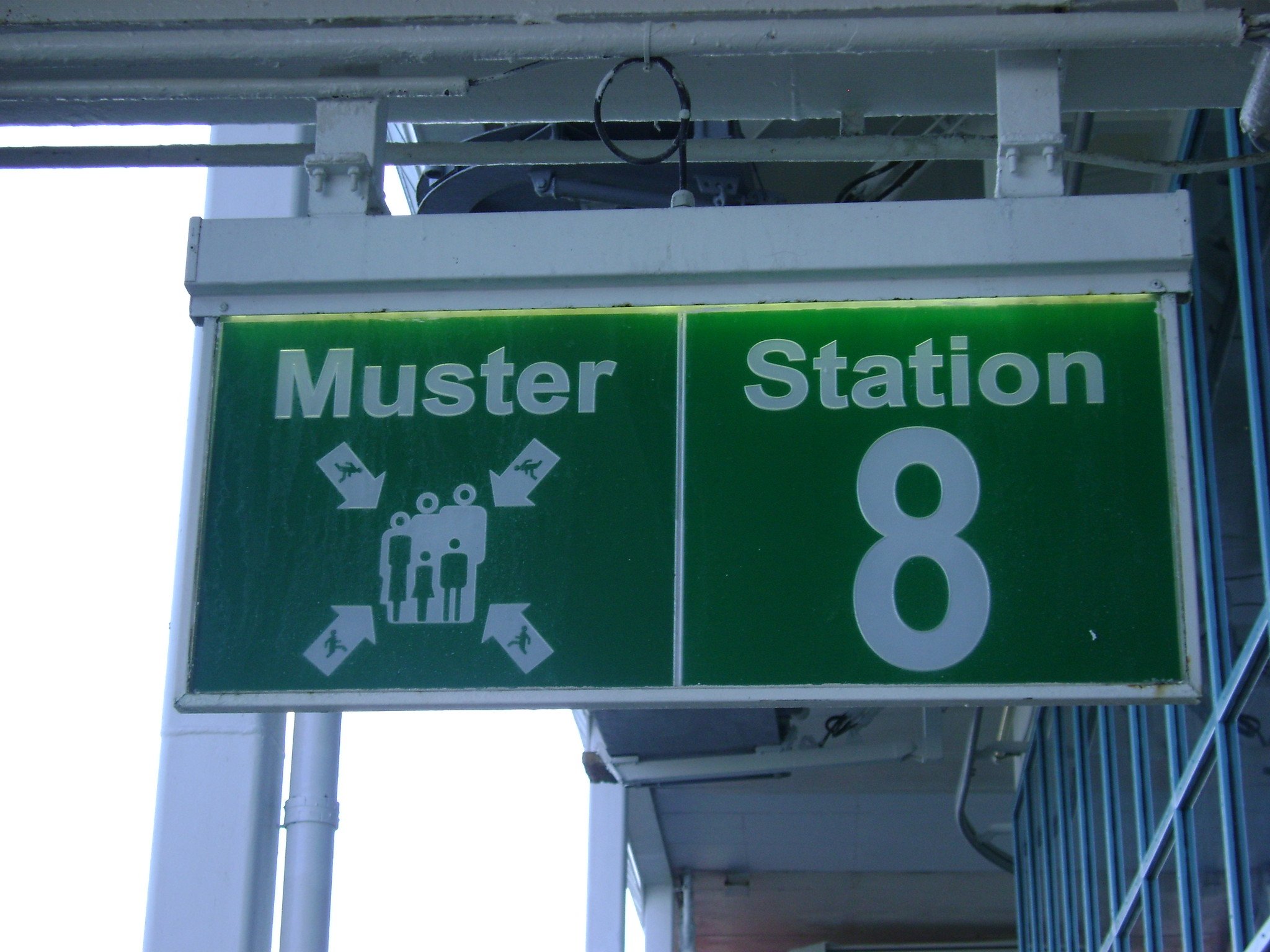 Royal Caribbean unveiled its Muster 2.0 innovation that will allow guests to conduct the muster drill on their own via mobile devices instead of standing in a line at the muster station.
With a fundamental change this significant, there are a few questions about how it will all work, and here are the answers to the most common questions cruisers have been asking since the big announcement.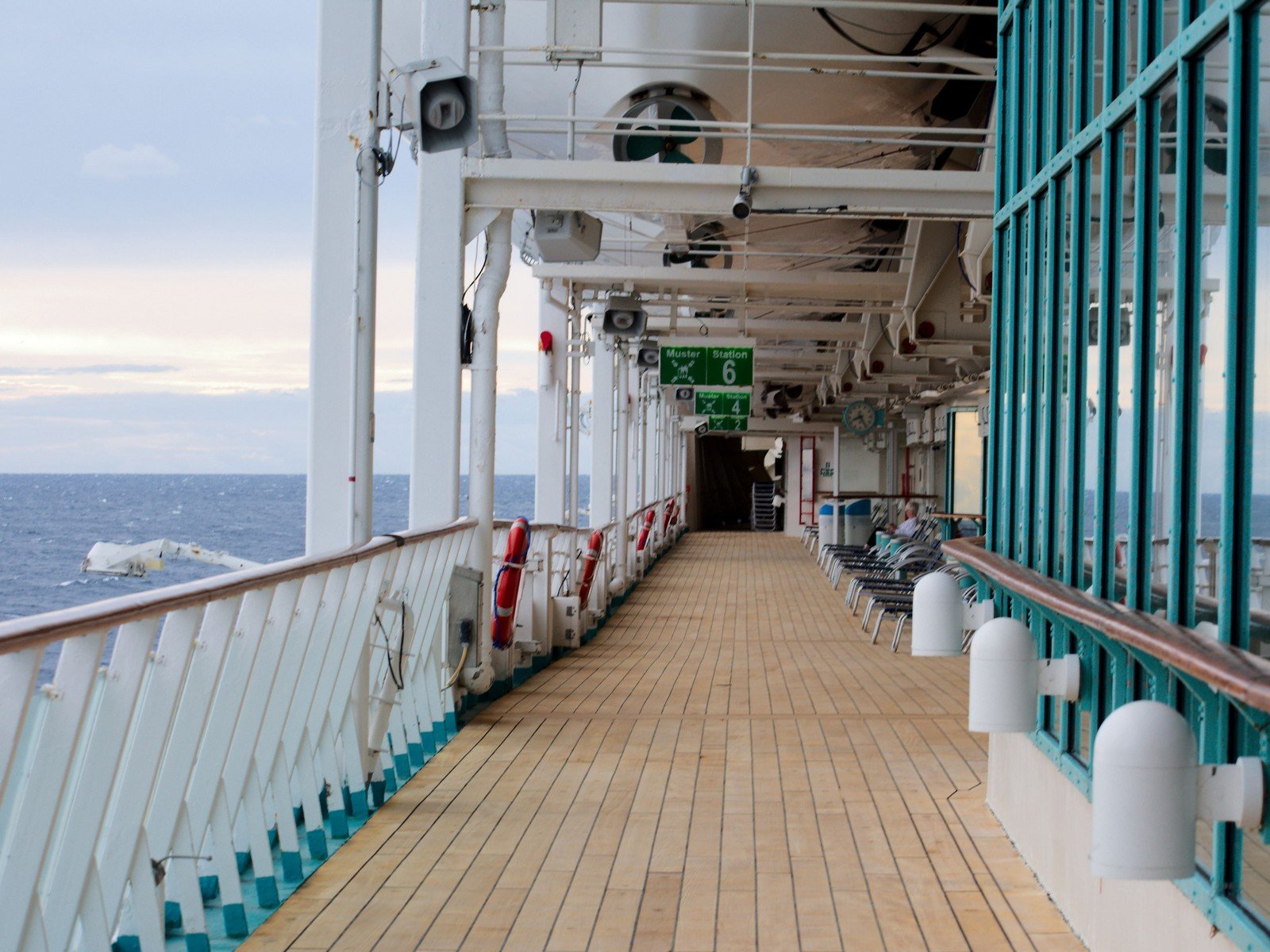 What is the difference between Muster 2.0 and the old muster drill?
In the traditional muster drill, guests would have to report to their muster station and stand in large groups prior to the ship departing.
With Muster 2.0, guests: 
are provided with an efficient, convenient way to complete the required safety drill
receive the information in a more individual setting using personal mobile devices or the interactive stateroom TV
have the flexibility to complete the safety drill at their own leisure in a four-hour window of time, before the ship departs.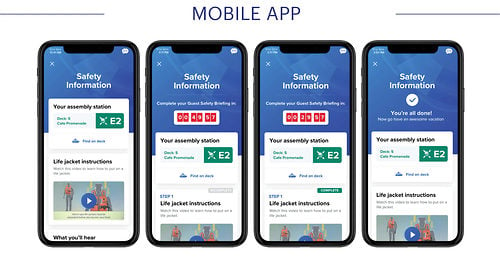 How does Muster 2.0 work?
There are four basic steps to how eMuster will function:
Review safety information in the mobile app or interactive stateroom TV, and acknowledge completion
Visit assigned assembly station and scan in using your stateroom key
At the assembly station, a crew member will verify the safety information was completed and be available to answer questions individually
Listen to the emergency signal in the mobile app or interactive TV, and when the captain demonstrates the signal before the ship sets sail
You will not need internet access in order to access Muster 2.0. The mobile app uses the ship's WIFI without the purchase of an internet package.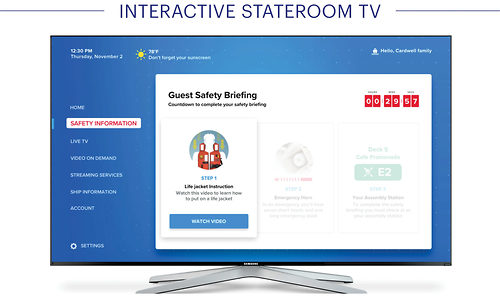 What if I don't have a mobile device?
You do not need to have a mobile device, as you can complete Muster 2.0 using their interactive stateroom TV.
How will Royal Caribbean know if a guest has not completed the muster drill?
Both the mobile app and interactive stateroom TVs integrate with ship systems that monitor completion of the drill.
If a guest does not complete the muster drill, the guest will be contacted by a ship officer and asked to complete the safety drill. If they do not comply, they will be asked to disembark the ship.
Will children be required to complete Muster 2.0?
Yes, guests of all ages are required to complete Muster 2.0 to ensure the safety and well-being of everyone on board.
Are there multiple blocks of time to complete Muster 2.0 or does everyone have the same window of time?
Guests will be able to review the information at their own time, at any point from the time they arrive on board until sail away, eliminating the need for the traditional large group assemblies.
With Muster 2.0, everyone will have a four-hour window to complete the drill checklist via the mobile app or their interactive stateroom television. 
Will Muster 2.0 be available on all Royal Caribbean ships?
Muster 2.0 will be available on all Royal Caribbean International ships.
It will also be available on sister brands of Celebrity Cruises and Azamara ships, excluding Celebrity Cruises' Galapagos-based ships — Celebrity Flora, Celebrity Expedition and Celebrity Exploration.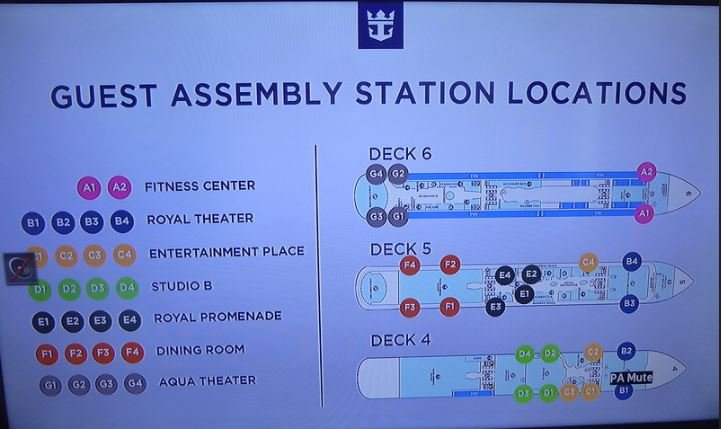 Guests mustering on their own may take elevators to their muster station, how do you ensure they know how to arrive to their station via safe pathways in case of an emergency?
Royal Caribbean Group ships equipped with the mobile app will have dynamic walking maps directing guests to their assembly stations using the safest pathways.
How will I know when I can start doing Muster 2.0 once onboard?
Guests will receive notifications/reminders from crew and electronically to ensure they have completed the safety drill before the window of time has closed.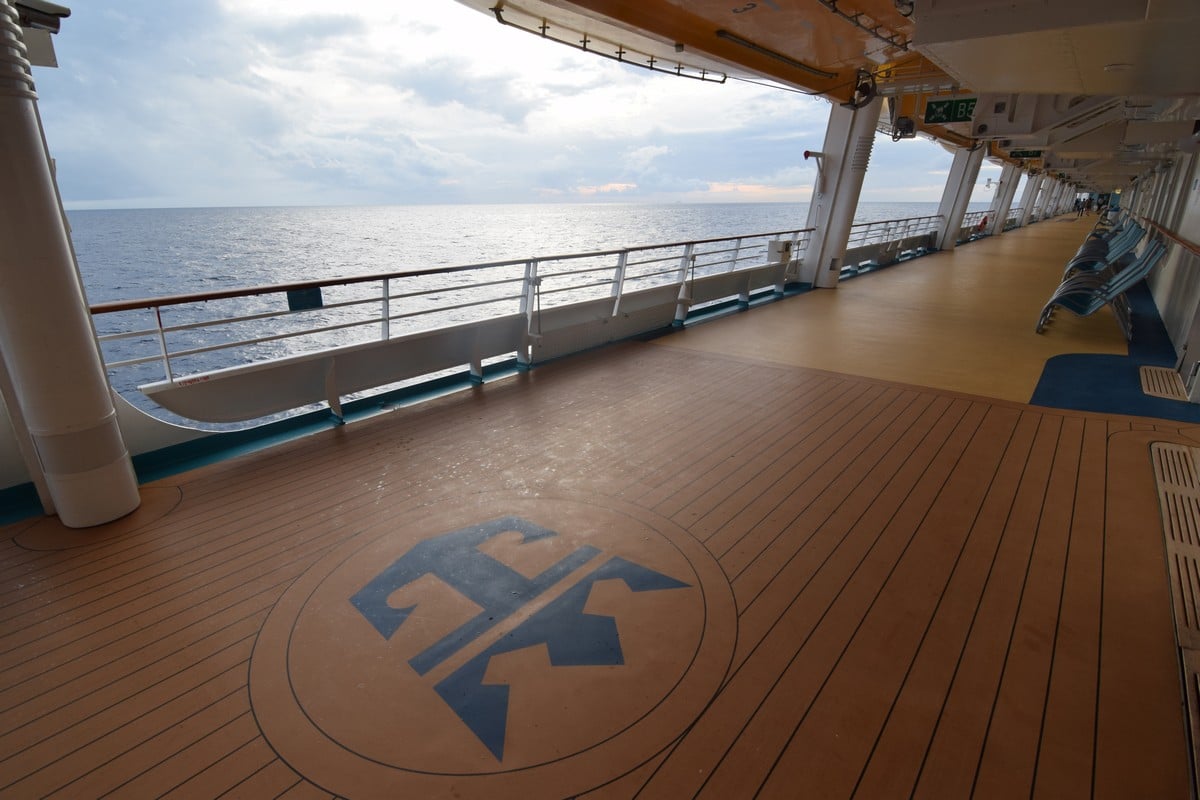 What is the difference between Muster 2.0 and eMuster?
Royal Caribbean says Muster 2.0 is the overall brand for the new approach to the guest safety drill, whereas eMuster is the name of the technology behind the scenes that enables guests to receive the safety information individually via their mobile devices and interactive stateroom TVs. 
Other questions
Do you still have a question about how Muster 2.0 will work? Share your concerns and inquiries in the comments!