In:
Cruise ship design is not simple, and far be it for me to claim I could do a better job, but there are definitely a few decisions made regarding Royal Caribbean cruise ships that make you scratch your head.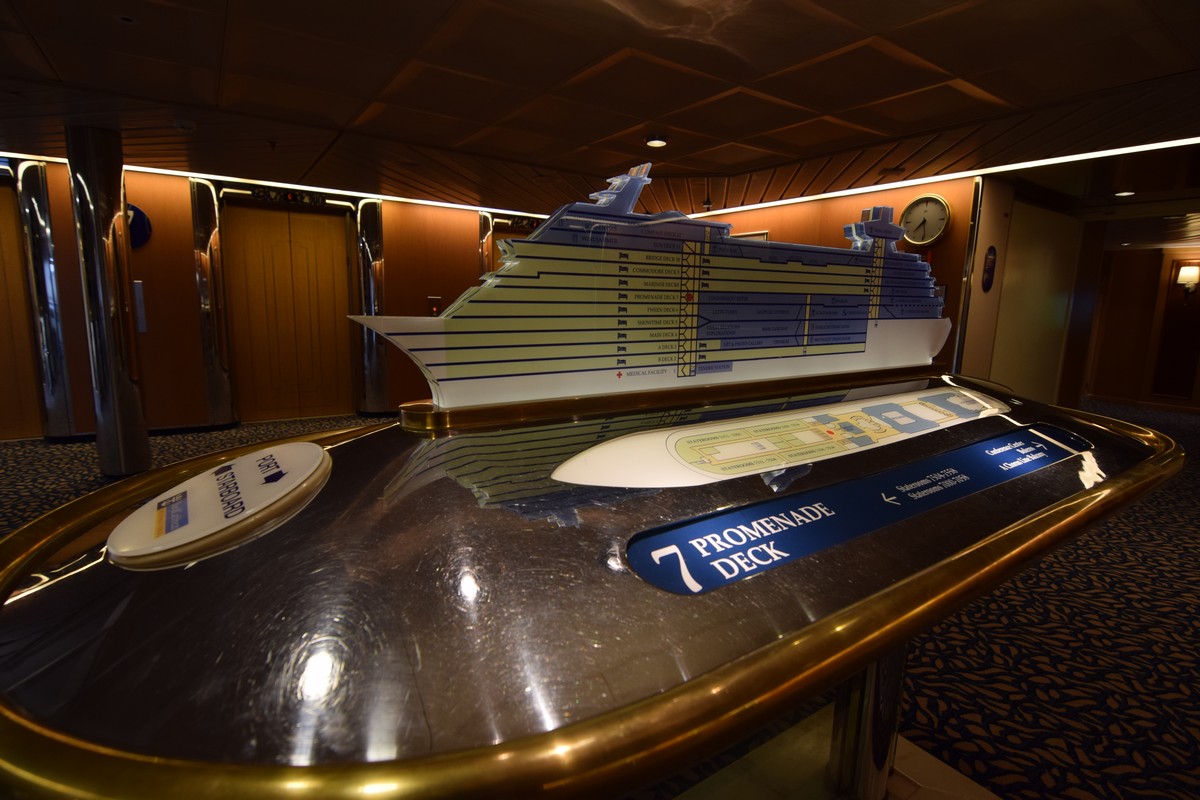 Royal Caribbean's cruise ships are marvels of modern engineering, and the New Build team at Royal Caribbean spends an incredible amount of time planning out every inch of the ship.
However, there are a few puzzling design choices on a few ships that some guests have wondered for a while why is that way?
Here is a look at the top five odd annoyances on a Royal Caribbean cruise ship that you may have encountered yourself.
Elevators that don't go to every floor on Majesty of the Seas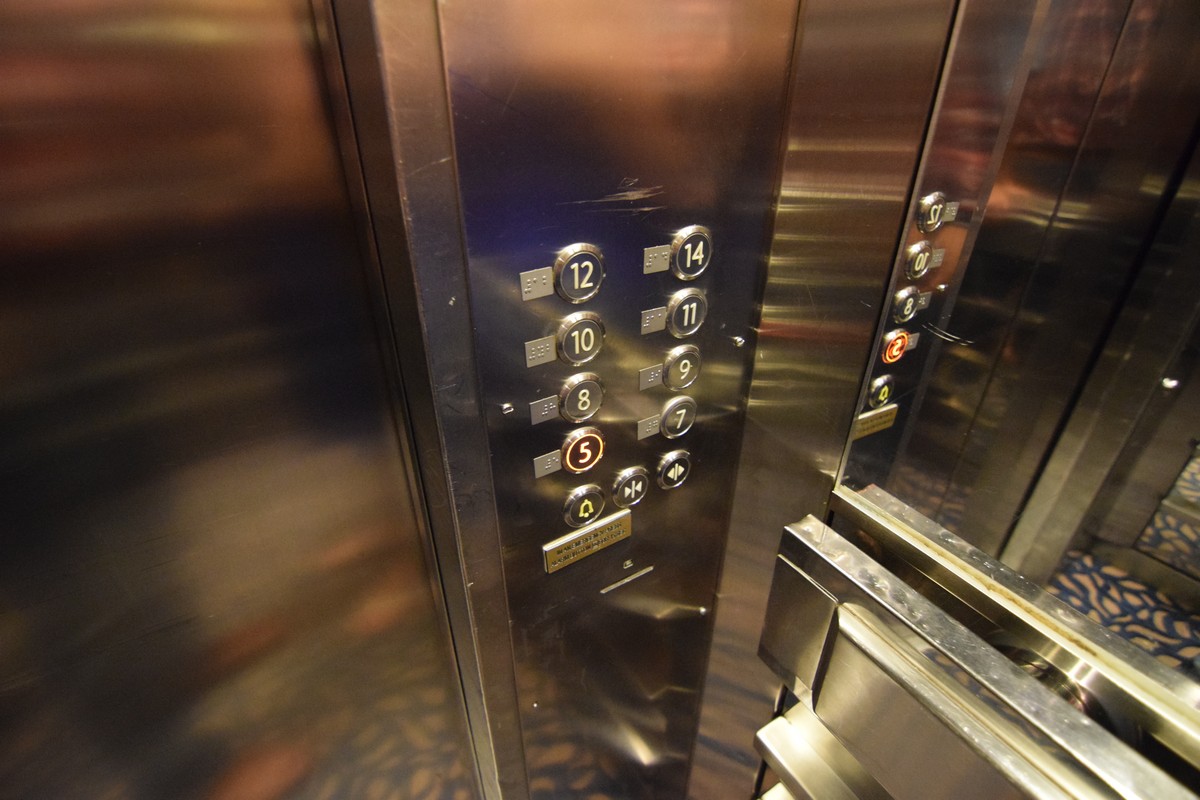 While Majesty of the Seas is one of the oldest ships in Royal Caribbean's fleet, I think people in the early 1990s still expected elevators to go to every floor.
Unlike most other ships, Majesty's elevators only go to certain floors.
The aft elevators only go from Deck 5 to Deck 14.
Mid ship elevators only go from Deck 3 to Deck 7.
Forward elevators go from 1 to 11.
On other Royal Caribbean ships, an elevator not going to a certain deck is quite rare, but Majesty's are the exception.
No public bathrooms near Main Dining Room on Vision Class ships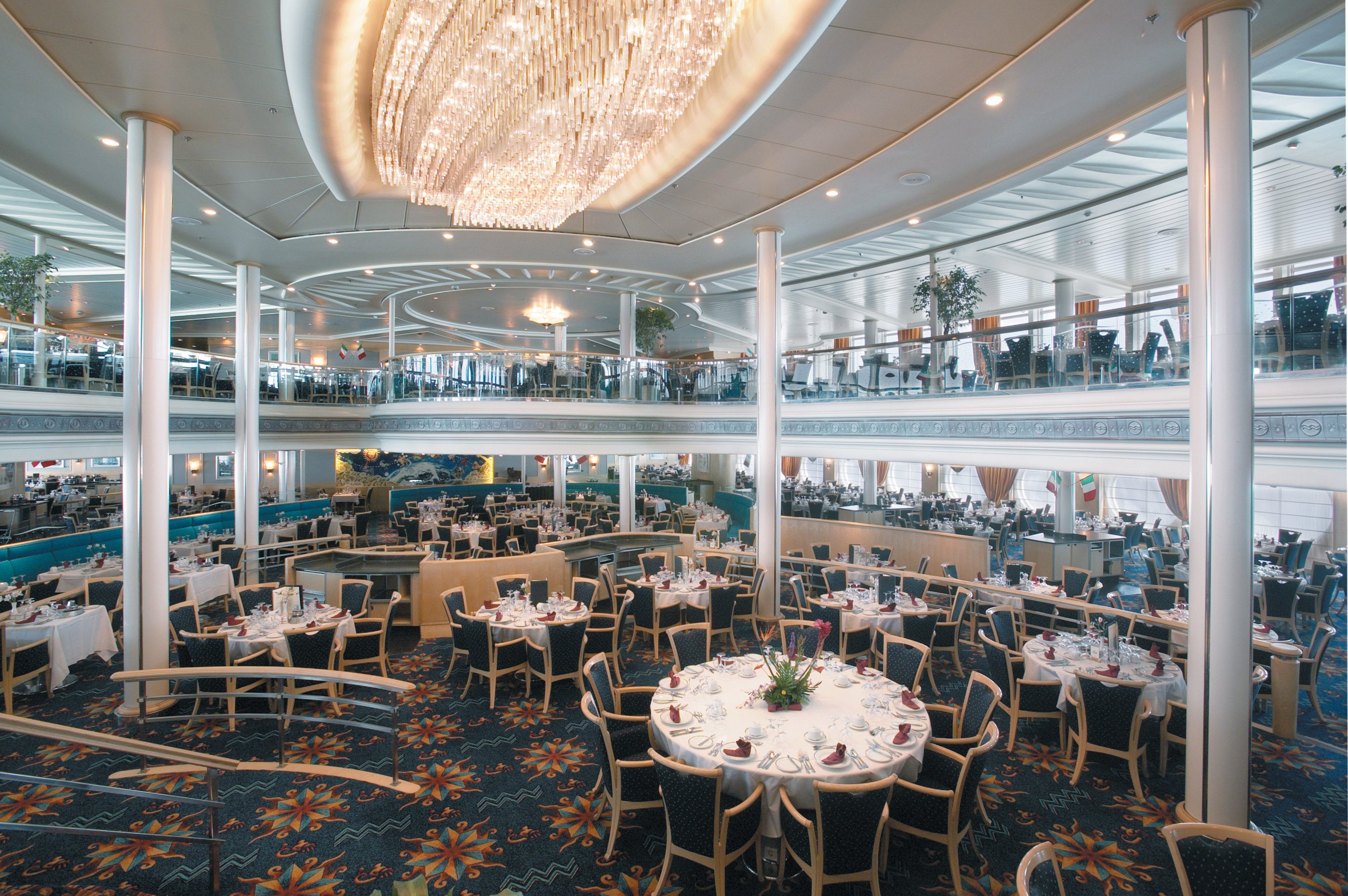 If you are having dinner in the My Fair Lady dining room on deck 5 of a Vision Class ship, you will have to go down a deck to access the restroom.
The Main Dining Room on Vision Class ships encompasses Deck 4 and 5, but there are only restrooms outside the Main Dining Room on Deck 4.
So you will have to either go up to deck 6 or down to deck 4 to visit the restroom from the dining room.
Remote Concierge Lounge location Quantum Class ships
They say everything is relative, including how far of a walk you have to the Concierge Lounge.
The Concierge Lounge is the hub of activity for suite guests, where they can speak to the Concierge host or enjoy time chatting with other suite guests and enjoy complimentary beverages and hors d'oeuvres.
On most Royal Caribbean ships, the Concierge Lounge is located near an elevator, and more or less central on the ship.  On Quantum Class ships, the Concierge Lounge is located at the far end of Deck 12.
This means suite guests must traverse the entire length of Deck 12 to get to the Concierge Lounge, and then walk back when complete. 
Can't cross the ship on certain decks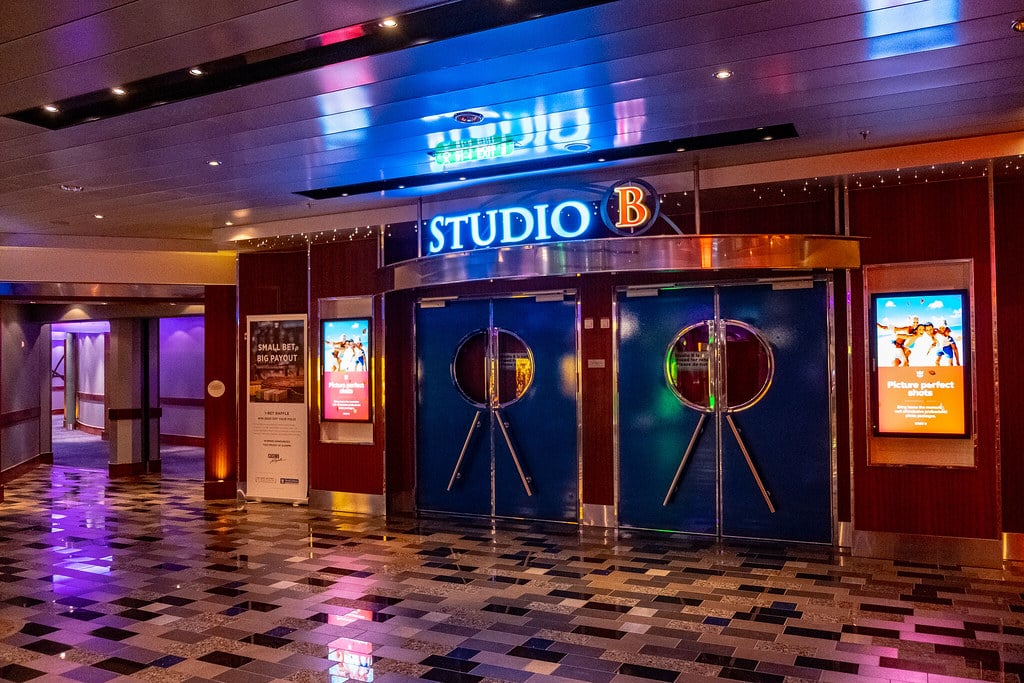 This annoyance is one that always gets me because I usually remember I am about to run into a dead end by the time it is too late.
Certain decks on Voyager or Freedom Class ships are not passable between the aft and forward sections because of public venues that are in the way.
The most common one is on Deck 3, where Studio B essentially cuts that deck in half preventing going from one end to another.
The conference center on Deck 2 also makes getting across a problem.
Can't cross the deck on Deck 7 of Oasis Class ships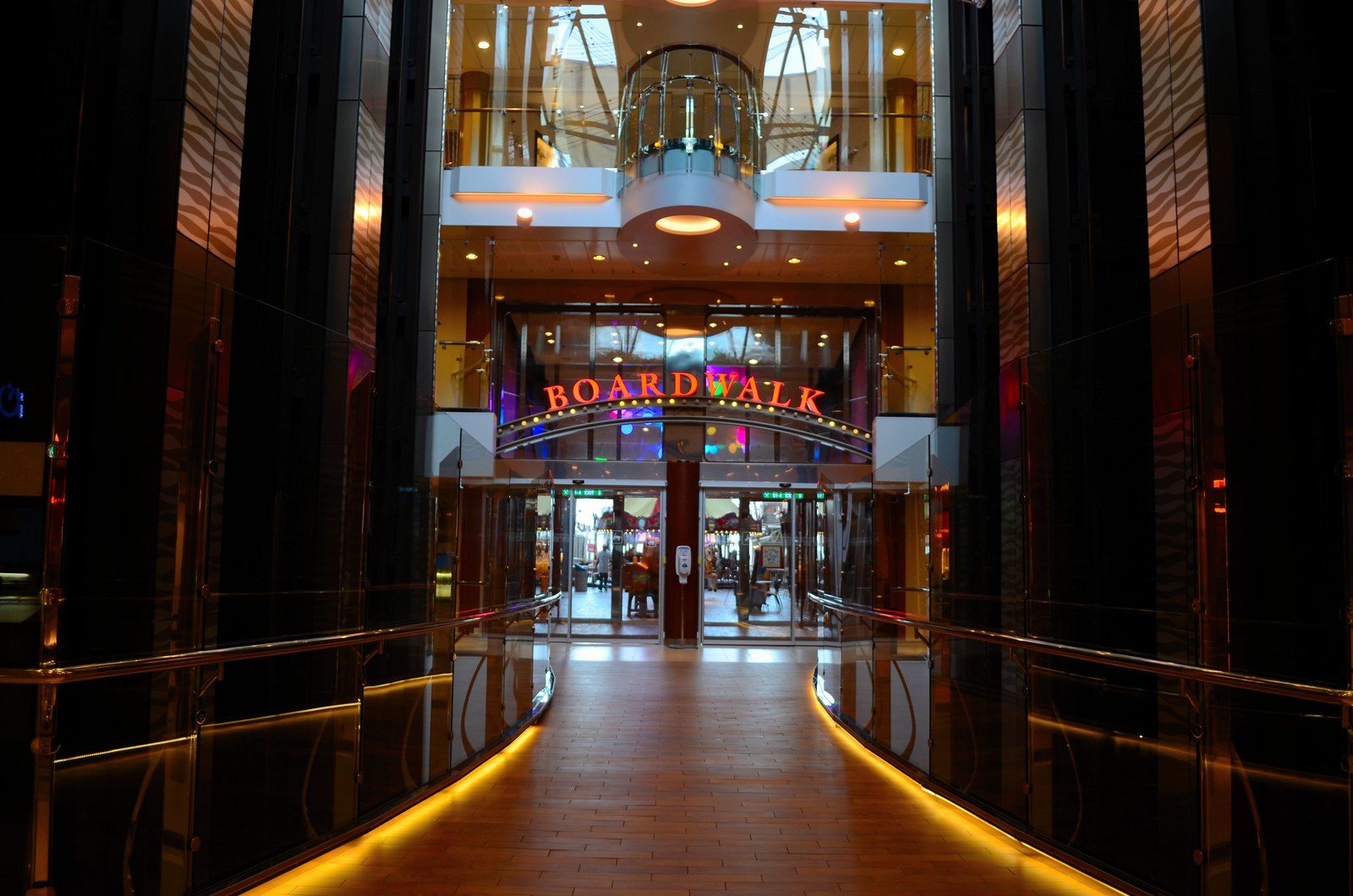 If you happen to be near the aft staterooms on Deck 7 of an Oasis Class ship, you cannot get from the port side to the starboard side of the ship.
The Boardwalk sign blocks access between port and starboard on deck 7. Instead, you have to go up/down a floor, cross over, and then up/down a floor back.
This means you have to choose wisley which elevator bank you select to get off on the same side as your room.
Your thoughts
What head scratching features, impediments, or funky ways to do things on a Royal Caribbean cruise ship have you noticed? Share your (un)favorites in the comments below!