In:
Despite the global health crisis, multiple rounds of cancelled cruises, and a lot of unknowns, Royal Caribbean is still seeing strong bookings, with a major rebound since the spring.
Royal Caribbean Vice President of Revenue Management Michael Goldner spoke to travel agents in a webinar on Wednesday, and went through the current booked status of the cruise line this year and next year, revealing surprisingly high booked levels.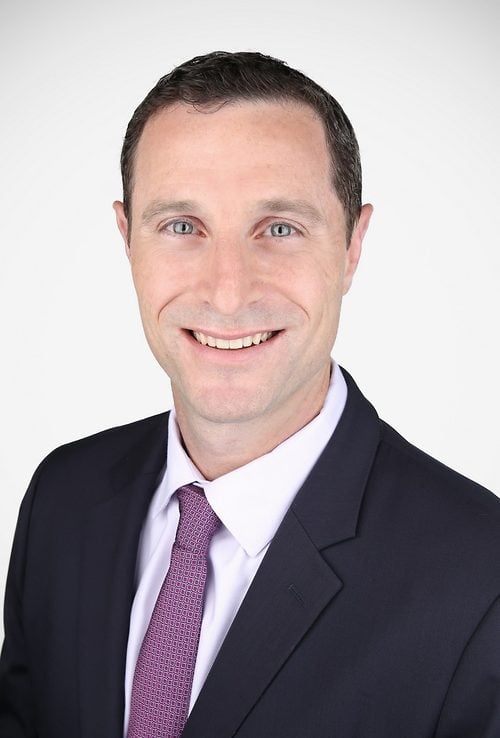 As the global health crisis began, there was a lot of concern that bookings would plummet as the public became more and more concerned about the safety of cruising. Royal Caribbean's bookings ended up looking a lot better, as Mr. Goldner explained in the call.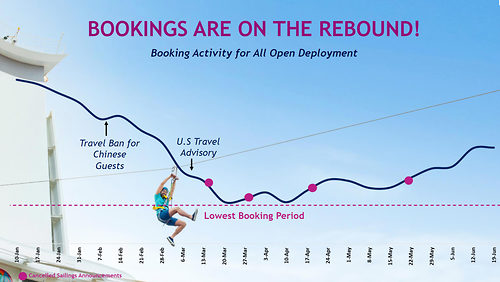 As expected, bookings did take a hit in the early weeks of the pandemic, but Royal Caribbean saw bookings start to rise in April, even with new rounds of cancellations.
"Starting that second week of March, we we went through our first phase of suspended sailings. But then you can see really about mid April, we started to see some life in our bookings. There was a pause, and then we started to see the booking activity start to pick up and really have seen an improvement each and every week."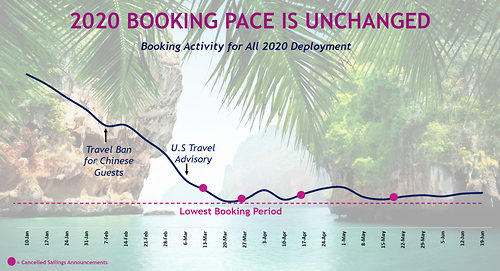 Next, Mr. Goldner took a look at bookings in 2020 versus 2021.
Not surprisingly, it is a different story between each year. The booking pace for 2020 is down, because there is less and less inventory to book with each phase of the cancellations, and there is some trepidation surrounding travel in 2020, in general.
"I think first and foremost, we have less inventory to sell this year because we have suspended, " Goldner said.  "It's hard to believe almost six months worth of sailings already. So we have less inventory to sell this year."
"And I think generally consumers are waiting. They're unsure of traveling this year. They want to know what's what the world is going to be like before they travel. They certainly want to know what the industry, the cruise industry, is going to look like in the onboard product. So it's clear that consumers are hesitant about booking this year."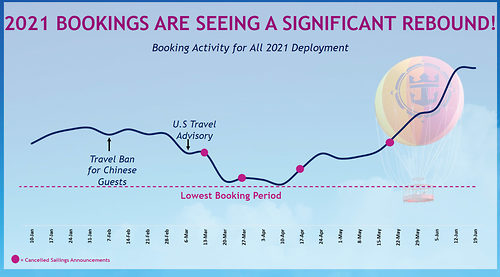 Moving forward to 2021, bookings have rebounded considerably, as despite those same concerns, the public is demonstrating they want to travel again.
"We saw the same decline in bookings after the after Coronavirus started in China, the U.S. travel advisory. But we have seen each and every week our bookings increase for 2021. And I think it's for a couple of reasons."
"First is, we all know that because we've been suspending sailings, we've had many of our consumers, many of our guests, who have either lifted and shifted their booking into 2021, or they're utilizing a future cruise credit, but they are booking into next year. And that is certainly helping our booking volume."
"The majority of the business that we're getting for 2021 is new bookings, new business. And I think this bodes really well for all of us because I believe there is a lot of pent-up demand for next year."
"People are making their their bookings for next summer, and we're seeing probably the best booking activity into summer products like Europe, like Alaska, like Caribbean."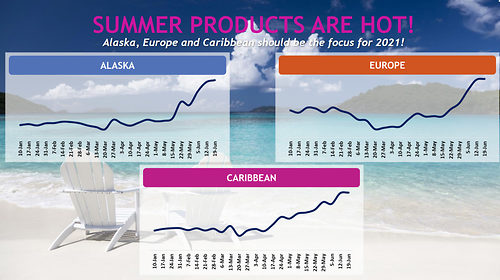 To further illustrate the strong demand for summer 2021 sailings, there has been a, "pretty significant increase in booking volume" week after week for Alaska, Europe and the Caribbean.
Mr. Goldner stressed that while Royal Caribbean is seeing a lot of bookings from guests who had cruises cancelled in 2020, the majority of business that Royal Caribbean is seeing from new bookings. 
"New bookings, new reservations, mostly, not surprisingly, but mostly from Crown and Anchor guests."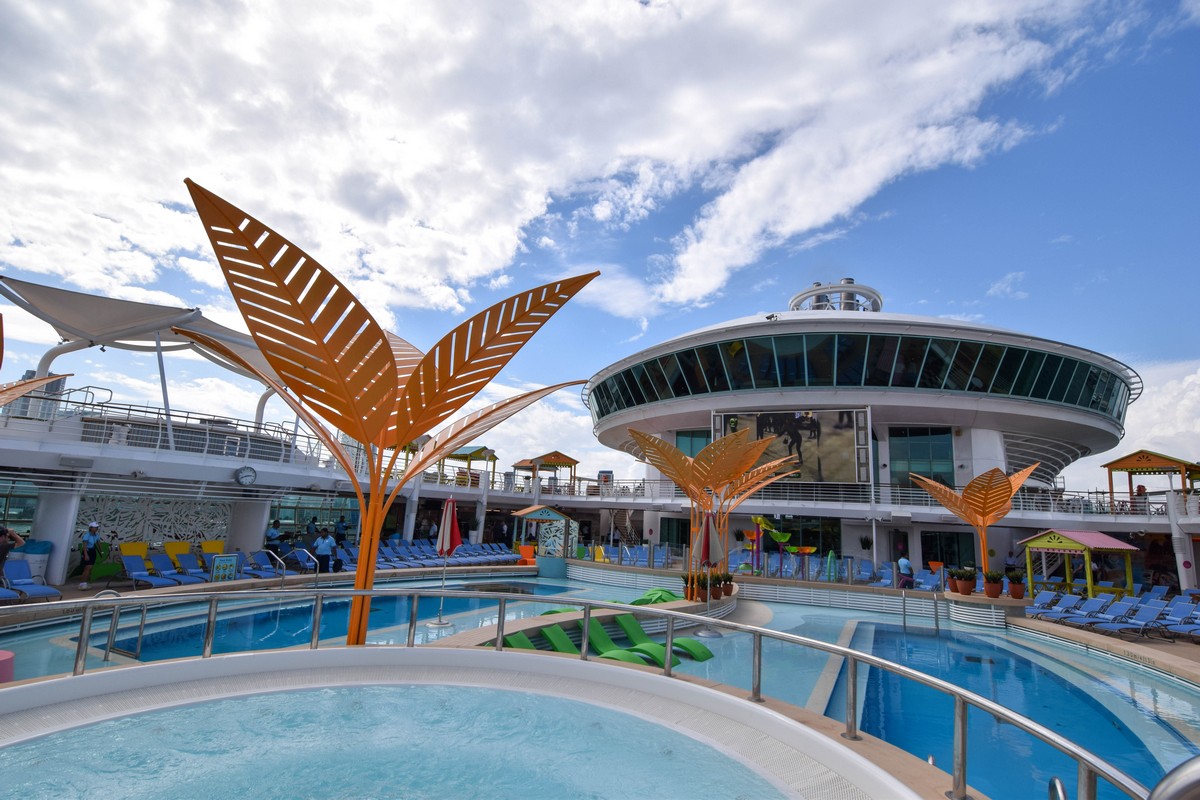 Mr. Goldner's revelation about repeat cruisers echoes what Royal Caribbean said about repeat cruiser business in May, when Royal Caribbean Cruises Ltd. Chief Financial Officer Jason Liberty touched on the subject.
"Our loyalty guests have really just been absolutely incredible in their support, and you can really see their love of cruising as they begin to want to focus further out."
Royal Caribbean International President & CEO Michael Bayley also spoke about the loyalty of cruise fans, "I think we've really seen surprising demand from our loyalty members, and remember we've got close to 20 million loyalty members. Their response to various promotions that we've put into the market, just to understand what the demand looks like is been surprisingly positive. So, as we move into Q4 and into '21, we've been honestly surprised in terms of the demand that we've seen coming in, particularly from loyalty guests."