In:
Among the many new additions to Oasis of the Seas is a signature escape room experience, known as Mission Control: Apollo 18.
Guests participating in the escape room try to solve a series of puzzles before time runs out, that requires them to man their stations from Mission Control and successfully launch Apollo 18 to the moon. 
The flight director of the renowned Apollo program, Gerry Griffin, applauded the immersive experience's level of detail, including the escape room's resemblance to Johnson Space Center's Apollo Mission Control Center in Houston.
Griffin toured the new escape when Oasis of the Seas resumed sailings in November.
This new video coincides with the Apollo 16 splashdown anniversary, in which astronauts John W. Young, Thomas K. Mattingly II, and Charles M. Duke Jr. were inside the Apollo 16 Command Module as it touch downed in the central Pacific Ocean to conclude their lunar landing mission on April 27, 1972.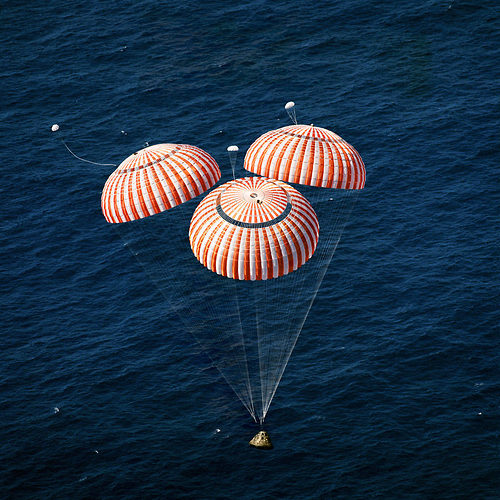 Image Credit: NASA
Apollo 16 was the tenth crewed mission in the United States Apollo space program, the fifth and second-to-last to land on the Moon, and the second to land in the lunar highlands.