In:
Perfect Day at CocoCay is Royal Caribbean's private island in The Bahamas, and it has become an instant hit with so many guests who visit the island.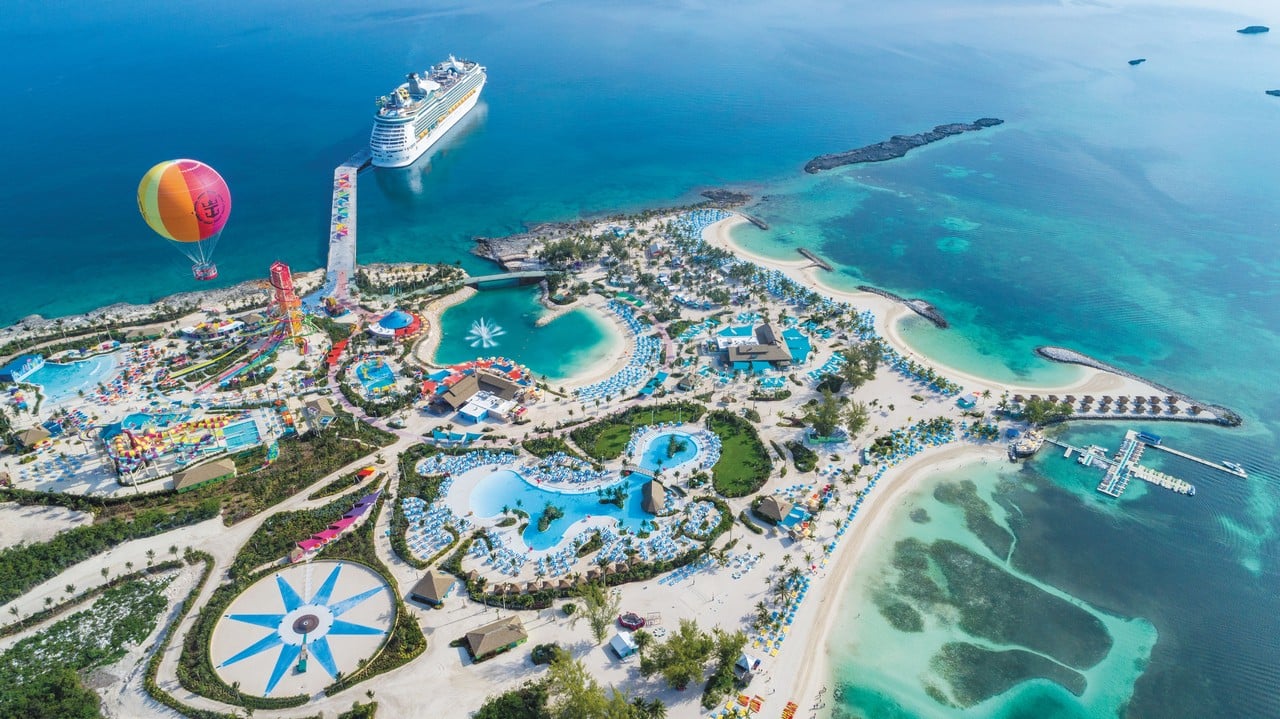 Royal Caribbean has added so many great activities and things to do, and I wanted to share some of the lesser-known tricks, secrets and need to know tips about this private destination.
Wave pool is the secret thrill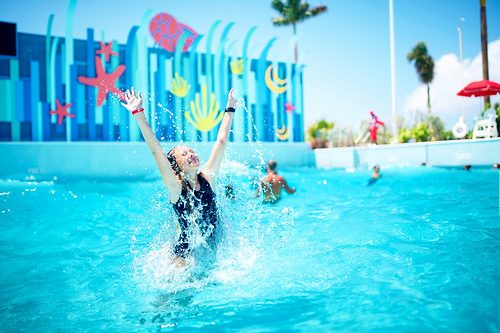 Thrill Waterpark is home to a lot of fun activities that will get you pumped for a fun day, and while the water slides are what most people gravitate towards, the lesser-known but still awesome thrill is found in the wave pool.
Perfect Day at CocoCay features the largest wave pool in the Caribbean, and if you venture to the deepest part of the pool, you will find some significant waves waiting for you.
If you want to encounter roughest surf in the wave pool, be sure to go to the extreme left or right of the pool and as deep in as you can manage. The force and height of the waves is at their greatest in this location.
Kids splash area is awesome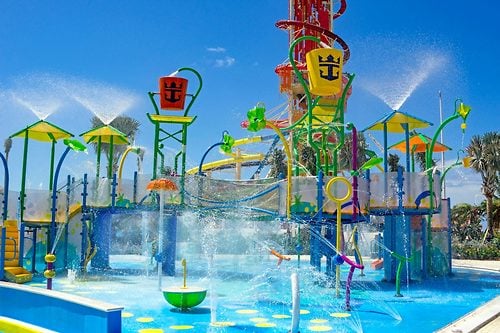 Families will consider a variety of fun things to do while at Perfect Day at CocoCay, but they should not overlook the two kids splash areas.
Captain Jill's Galleon and Splashaway Bay are very large freshwater splash and play areas between Oasis Lagoon and Thrill Waterpark.  They feature water slides, geysers, drench buckets and more and it is all totally complimentary and well-worth any kids time.
Sure, Thrill Waterpark has some amazing activities, and there are lots of fun shore excursions you can try, but do not overlook spending a few hours at either Splashaway Bay or Captain Jill's to take advantage of an included and fun spot.
Crispy Chicken sandwich is the best food on the island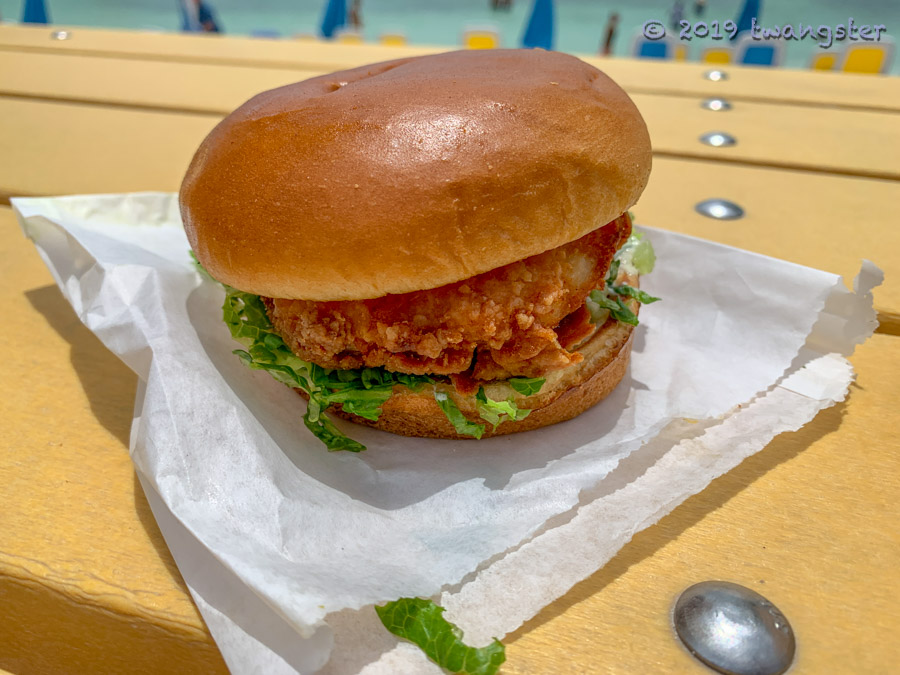 Photo by Twangster
Royal Caribbean completely revamped their lunch offerings at Perfect Day at CocoCay when the island got its makeover, and among the many changes is the food.  
In my opinion, the best food on the island is the Crispy Chicken sandwich from the Snack Shack. 
Served on a brioche bun, you will find a freshly fried chicken patty with the perfect amount of secret sauce, garnish and more.  Try it and thank me later.
Look for the in-water seating at Oasis Lagoon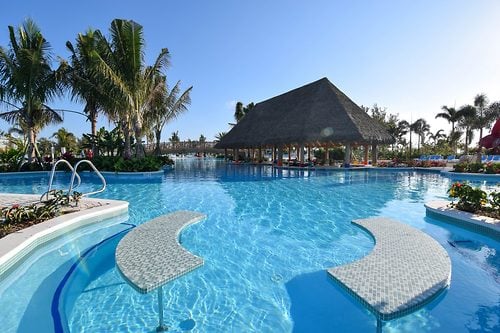 At 33,175 square feet, Oasis Lagoon is the largest fresh water pool in the Caribbean.  When you think of a pool, you think swimming, but there are lots of fun spots to chill inside the pool too.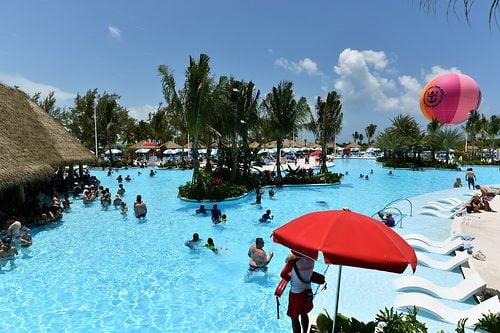 There are stools at the swim up bar, underwater benches surrounding the vegetation in the pool, and even in-pool lounge chairs to enjoy.
Underrated excursion: Up, Up  & Away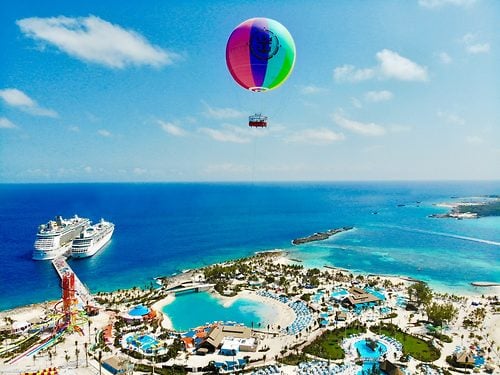 If you are looking to plus your day at Perfect Day at CocoCay and want to try something fun that will not break the bank, the Up, Up & Away helium balloon ride is a must-do.
Up, Up  & Away will take you up to 450 feet up in the air to provide the highest vantage point in The Bahamas. The views at the top are incredible, and you can maneuver around the balloon to take it all in.
Be sure to bring your camera, because you will find some amazing photo opportunities.
Ice cream sandwich hack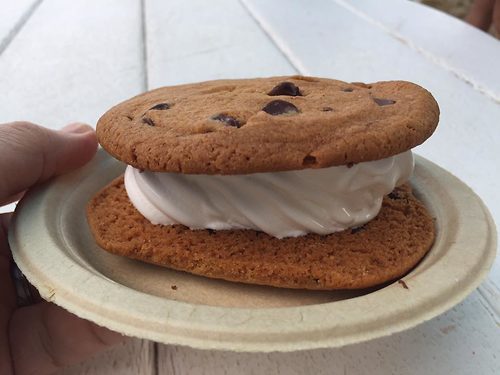 Photo by Nick Vitani
If you scream for ice cream, then check out this awesome way to enhance this time-honored dessert.
At Chill Grill, grab a few chocolate chip cookies and then take them to the soft serve ice cream station.  Put them together, and you have a DIY ice cream sandwich!
The best part about this trick is that it is totally free, so repeat it as many times as you like!
Bring cash for the Artisan Market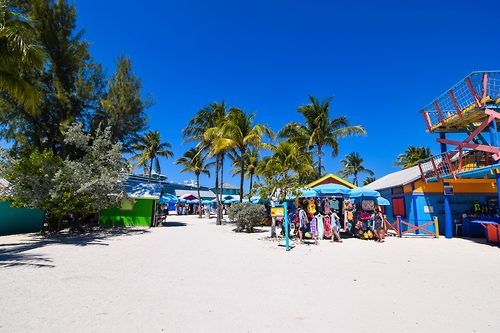 Did you know there is a straw market at Perfect Day at CocoCay? Bahamian vendors have set up a few shops near Chill Island to peruse hand crafted goods.
It is important to know that you need to bring cash with you off the ship to shop at the straw market, because the local vendors do not work for Royal Caribbean and thus, cannot accept your SeaPass card.
You do not need tickets
If you booked a shore excursion, there is no need to worry about losing shore excursion tickets.  At Perfect Day at CocoCay, Royal Caribbean loads your purchases onto your SeaPass card instead.
Since you need your SeaPass card anyway to get on and off the ship, keep your SeaPass card with you at all times for identification, and for enjoying any activities you have booked.
Toddlers in diapers are welcome to use all pools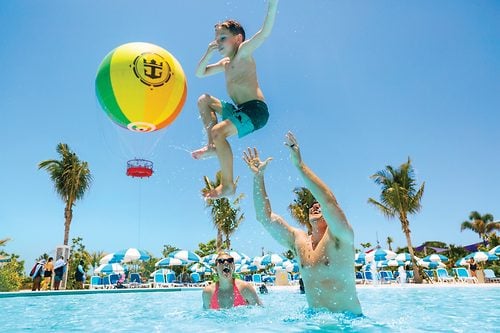 Unlike onboard the ships, toddlers in swim diapers are allowed to use any of the pools at Perfect Day at CocoCay.
Health rules are different on land versus onboard a ship, and while kids in swim diapers are restricted to designated areas of the pool deck to splash around, there are no restrictions at CocoCay, so feel free to let the kids join you for the fun in the water!
WiFi and drink packages are honored at CocoCay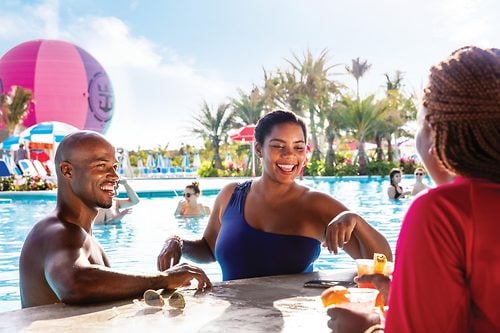 Many first time cruisers are surprised to hear that any WiFi or drink packages purchased on their cruise will also work at Perfect Day at CocoCay.
There is no additional charge to use your internet or beverage packages on the island, so it is added value for anyone visiting.