In:
Royal Caribbean International CEO Michael Bayley made comments recently that hint at what the cruise line has planned for its recent purchase of the Grand Lucaya resort in Freeport, Bahamas.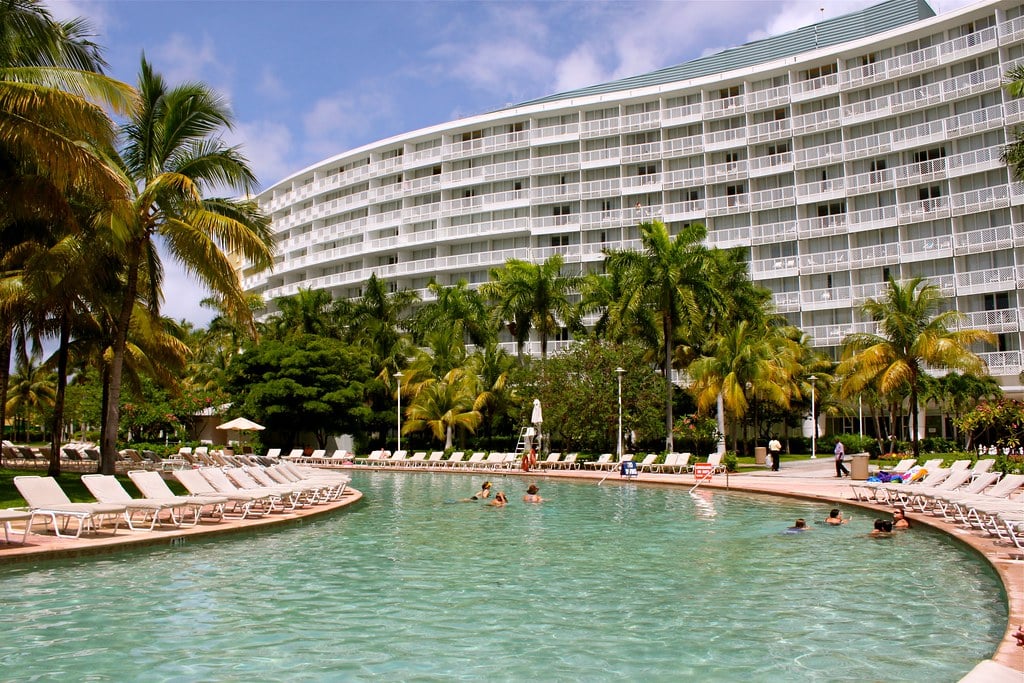 In March 2019, Royal Caribbean signed a letter of intent with the government of The Bahamas for the purchase of the Grand Lucayan resort and redevelopment of the Freeport Harbor.
Tribune 242 reports Michael Bayley spoke to members of the Bahamian press at an opening ceremony for Perfect Day at CocoCay, "telling members of the press his company was positioning itself to spearhead a multi-million dollar, multi-phased project on par with CocoCay in Freeport if negotiations with the government are successful."
Mr. Bailey went on to say, "Just the fact that we are going to redevelop those hotels and beach, that whole area, it is going to be in the hundreds and hundreds of millions of dollars. The amount of work that will be underway to regenerate that destination, it is going to be a few years, hundreds of millions of dollars, massive project work, and I think the economic impact is going to huge."
State Minister for Grand Bahama Kwasi Thompson said the joint venture between RCI and its investment partner, the ITM Group, will not only combine the redevelopment of the Freeport Harbor as a cruise port of choice but will also transform the Grand Lucayan resort into a theme park, featuring water-based family entertainment, with dining, gaming and entertainment options and five-star hotel accommodations.
The development will take place over a 24-month period, with $65 million of the purchase price for the Grand Lucayan Resort.
Mr. Bayley did note RCI's full project specs could not be revealed publicly until a finished deal is worked out between the two sides, and there is another 30-40 days of negotiations remaining.