In:
When going on a Royal Caribbean cruise, you will have the opportunity to enjoy a lot of food. Royal Caribbean offers guests a wide variety of culinary options, and every Royal Caribbean fan has their list of top picks for what they enjoy the most.  To that point, over the years we have found there to be some menu items across the fleet which are recognized as the kind of food one only finds (or enjoys) on a Royal Caribbean cruise.
This is not a list of the best food on a Royal Caribbean cruise, just a few options you can have that seem to resonate immediately as something "very Royal Caribbean." Arguably, there are a lot of snacks, entrees and side dishes that we can consider "a Royal Caribbean food," but here are our list of five that always ring true as a quintessential Royal Caribbean food.
Roast beef sandwich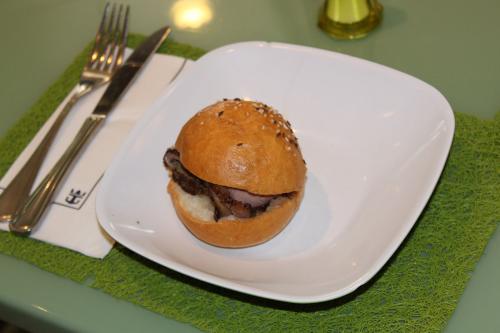 At any Park Cafe location across Royal Caribbean's fleet, you will find a must-try delectable roast beef sandwich better known as the kummelweck.
The Kummelweck sandwich is a must-order and a Royal Caribbean signature menu item.  It is comprised of slices of seasoned slow-roasted beef, with special slow-cooked beef, au jus, and the chef's own secret sauce.
It is a fantastic must-eat snack.
Ranger cookies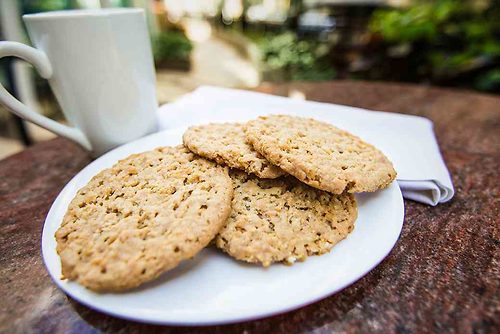 There are a ton of tasty treats, desserts and snacks that are so hard to resist, but the ranger cookies are one of those foods that you have to try.
I think ranger cookies make this list because I have yet to see ranger cookies somewhere other than on a Royal Caribbean cruise, but seeing it onboard at Cafe Promenade or the Windjammer provides a pavlovian response of a euphoric sense that you are indeed on a Royal Caribbean cruise.
If you have never tried a ranger cookie, it's an "everything but the kitchen sink" kind of recipe—you throw in whatever tasty stuff is lying around, such as rolled oats and pralines. Royal Caribbean's version kicks it up with shredded coconut for a sweet taste and delectable texture
Escargot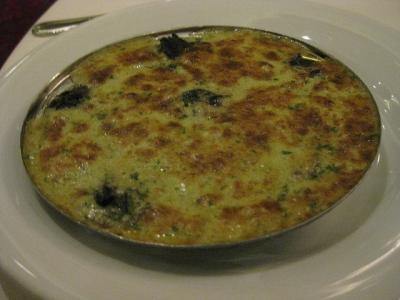 Escargot, better known as cooked snails, is a delicacy that sounds down right awful but escargot on Royal Caribbean has become a real staple appetizer in the main dining room.  
The menu describes the escargots bourguignonne as, "tender snails drenched in melted garlic-herb butter."  Drenched is the right word because they come in a serving plate soaked in the salty butter sauce.  There's so much butter and it's so salty that it's hard to really taste the actual snail.  And if you eat it with bread, well, you probably won't even feel the texture.
Tutti salad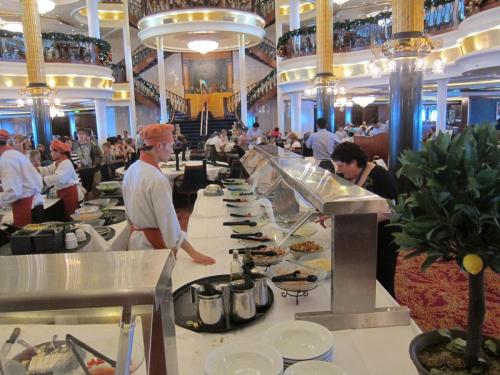 You might have heard about this thing called, "the tutti salad," but by the name alone, you likely do not know what it is.  It is one of those things you have to experience to fully understand.
On sea days in the main dining room, lunch is served and in addition to the fixed menu, there is a make-your-own salad bar that Royal Caribbean calls the Tutti salad.
The tutti salad bar is essentially a large salad bar in the main dining room that is available to guests on sea days, where guests can pick from a variety of ingredients to create their own custom salad.
You can walk around the rather large salad bar area and pick from what interests you. Vegetables, cheeses, chicken, shrimp, tuna, dressings and more are all available to choose from.
What makes the tutti salad so unique, is that you can have  a freshly made salad exactly the way you like it.
Sorrento's Pizza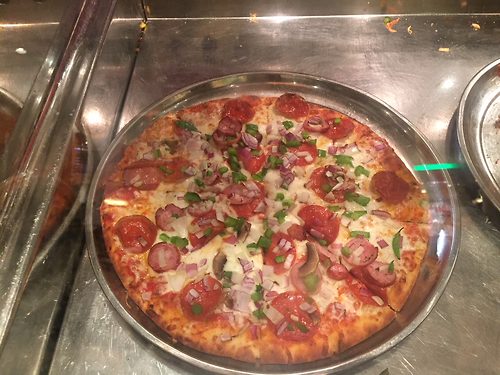 Over the years, Royal Caribbean has developed its own brand of pizza, served up day or night at Sorrento's on most ships in the fleet. In fact, Royal Caribbean has been actively working to improve the quality of the pizza.
Sorrento's pizza comes in a few different varieties, depending on what they are cooking, and it is included in your cruise fare.
For most guests, grabbing a slice of pizza is the perfect pit stop as you move from one end of the ship to the other.  And after a night of partying, pizza really hits the spot!
Your thoughts
There are probably many more foods on a Royal Caribbean ship that you associate with being on a Royal Caribbean cruise. Which foods do you think are definite Royal Caribbean traditional foods? Were one of these a favorite yours? Tell us about in the comments.