In:
Wondering if you should take a cruise during hurricane season?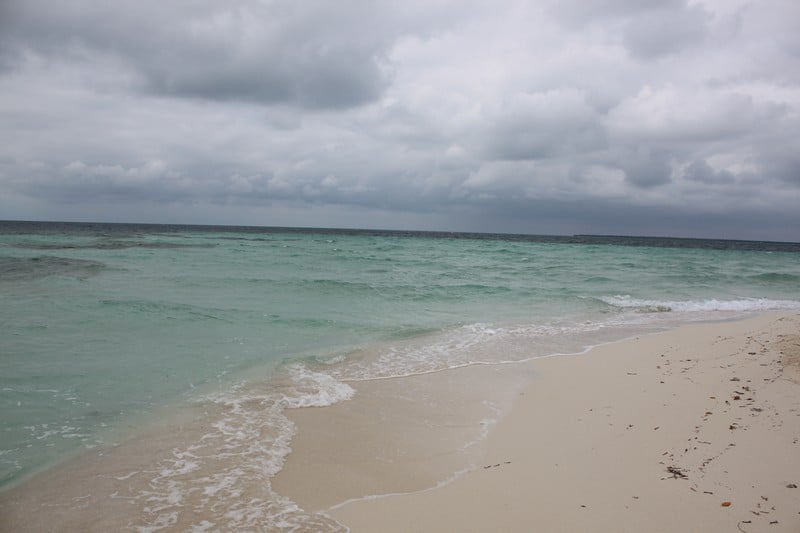 Many cruisers contemplate going on a Royal Caribbean cruise during hurricane season, debating taking advantage of lower fare prices while weighing the possible impact of foul weather.  There are pros and cons to taking a cruise during this sometimes tumultuous time of year, and ultimately it depends on which factors are most important to you.  
The simple answer is going on a cruise during hurricane season is a great idea.  Prices are lower on average and the likelihood of a hurricane directly impacting your sailing is low.  Even when it does, the consequences are usually minor (i.e. substituting one port of call for another or changing itineraries).  
When is hurricane season?
The official dates for the Atlantic hurricane season are June 1 through November 30.  This is the time frame when the vast majority of storms form in the Atlantic Ocean The peak months for hurricanes in the Eastern Caribbean are mid-August to mid-September and in the Western Caribbean from mid-August to early November.
The United States Search and Rescue Task Force estimates there are 10 tropical storms on average per year, with six becoming hurricanes.  Most of the storms remain over the year, with about five hurricanes striking the coastline of the United States every three years.
Why cruise during hurricane season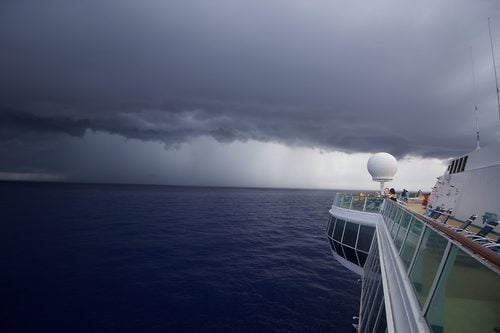 The most compelling reason to take a Royal Caribbean cruise during hurricane season are the lower prices.  Discounts and low cruise fares are often found during the course of hurricane season, with great pricing usually in August through the end of October. 
The reason for the lower prices is most families are back in school and unwilling to take kids out of school for a vacation (especially since they may have just taken summer vacations earlier in the summer).  Moreover, the threat of hurricanes impacting cruise itineraries turns some folks off from booking, which results in more inventory being available.
What happens if there is a hurricane
While tropical storms can affect cruise sailings, the reality is a very small percentage of Royal Caribbean cruises are ever directly impacted by these storms. Royal Caribbean spends a great deal of time to plan around storms, and if a hurricane is likely to impact the scheduled route of a cruise ship, the ship will be rerouted in some way to avoid the path of the storm. This may result in scheduled ports of call being skipped and/or replaced with another port.
Moreover, Royal Caribbean has its own Chief Meteorologist that spends the summer months tracking all tropical storms, and working directly with the cruise line to make itinerary changes as necessary.
It is quite rare for a hurricane to cancel a sailing.  Most of the time, the ship simply goes in a different direction to steer well-clear of the storm.  Sometimes Royal Caribbean will reverse an itinerary, or change an Eastern Caribbean cruise into a Western Caribbean sailing. 
Trip insurance
If you are taking a cruise during hurricane season, you may want to consider getting a policy that covers travel disruptions related to the weather.  Royal Caribbean offers its own travel insurance, and a variety of third-parties sell travel insurance.  Like any insurance policy, it is important to review what the plan does and does not cover and when it kicks in.
In most cases, trip insurance policies can compensate you for trip delays, interruption and cancelation in the event of a major storm.  Trip insurance covers things like missing your flight or being re-routed due to weather.  It also covers being stuck unexpectedly in a city overnight and missing part of your cruise.
When it comes to travel insurance and hurricanes, the most important consideration is when a policy will cover you.  Often, cruisers think they can cancel a cruise prior to the storm actually impacting your plans.  Most plans do not allow for preemptively canceling a cruise due to a storm.  For the most part, you must still go on your cruise, wherever the ship may go, and only be able to collect compensation if the cruise or your travel plans are directly impacted by the storm (i.e. canceled flights, delays, etc).  Many people incorrectly think trip insurance is a safety net for canceling their cruise to avoid a storm completely.
Tips for a cruise during hurricane season
First and foremost, you need to be flexible when taking a cruise during hurricane season.  An altered itinerary, delayed flights or less than perfect weather are the most common scenarios someone may encounter as a result of a tropical storm.  The key is for you to mentally prepare for changes and be okay with it.
Part of being flexible is understanding that an itinerary change could occur, so any plans you have in a port of call should be equally flexible.  Planning a wedding, excursion of a lifetime, or meeting friends or family could all be impacted by a change in itinerary.  
Browse travel insurance plans after you book your cruise and see if one makes sense for you.  Everyone's risk tolerance is different, but having that piece of mind that insurance provides is a tremendous benefit.
If you see a storm is formed and could possibly impact your sailing, be sure to follow Royal Caribbean and James Van Fleet on Twitter for updates on any impact. Your travel agent will also inform you if they are apprised of any changes.